The braiding hairstyle is an intimate part of the African hairstyle, so this post show best french braid hairstyles for black hair women. Braids are an easy and simple way to keep your hair protective and safe for future concern. French hairstyles are very intricate and sophisticated that makes space for creativity. Women with a darker complexion can choose this elegant hairstyle to get a classy look. The African hair texture is different from the other girls so these hairstyles are most popular among the black women. Here in this article, we will go through some of the best and fancy french braid hairstyles for black hair women.
15 Fancy French Braid Hairstyles for Black Hair Women:
Braided French Cornrow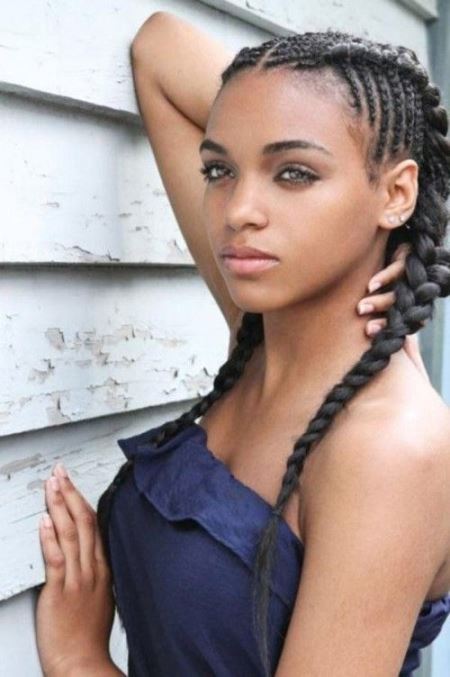 This is indeed a beautiful hairstyle for the black beauties to try. You can get some lovely cornrow french braids pulled up on the sides with intricate design and details for a sophisticated hairstyle.
Cornrow of French Braids For Black Women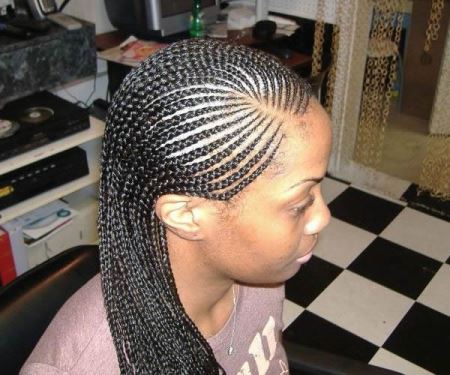 The amazing french braids look cool on black women. If you have long hair and uneasy to maintain, must try this protective hairstyle. You can make rows of thick french braids get a prominent Afro-American hairstyle.
Intricate French Braids for Black Women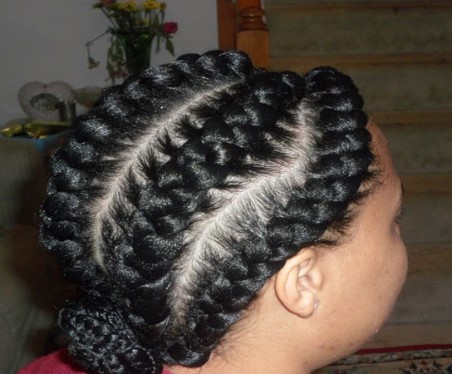 Braids are versatile and can be combined with different hairstyles. One such hairstyle is given above with a bun at the back. This is one of the most sophisticated and intricate hairstyles for women. Turn all the hair into braid from the roots. Braid the in the form of a pattern and make a bun out of it.
Side Swept French Braids for Women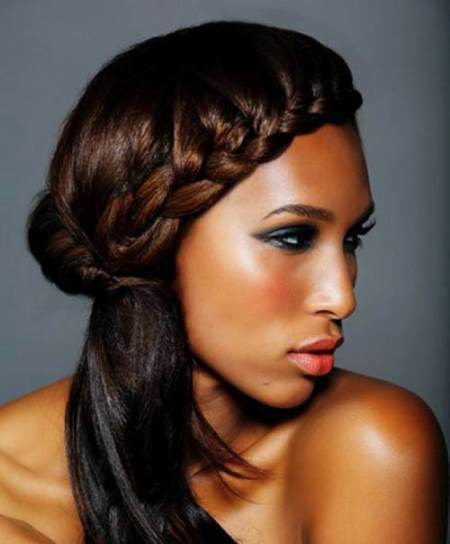 Are you looking for stylish as well as simple braid styles? Try the above gorgeous looking side swept french hairstyle that looks great on black beauties. If you have a smooth texture or not it does not matter. If you have super crazy curly hair you can tame your hair by tie them up with a side swept french braid bangs.
French Braid Crown for Black Women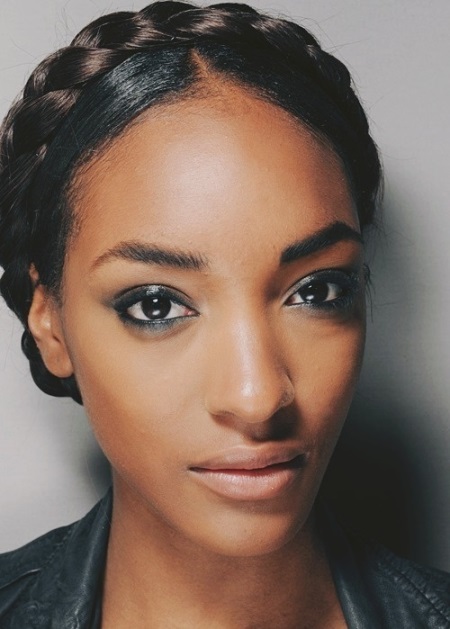 You can customize your french braid hairstyle with a crown. This hairstyle is simple yet the most elegant for special occasions. Wear this hairstyle for any formal or casual event.
Side Swept Long French Braids Hairstyle
Check out our popular singing sensation Rihanna, she looks gorgeous with her mahogany hair braid and matching lip shade. You can also customize your hairstyle by making a simple and elegant long french braid including a side bang french braid. Do follow Rihanna for her new and interesting looks.
French Braided Band For Black Women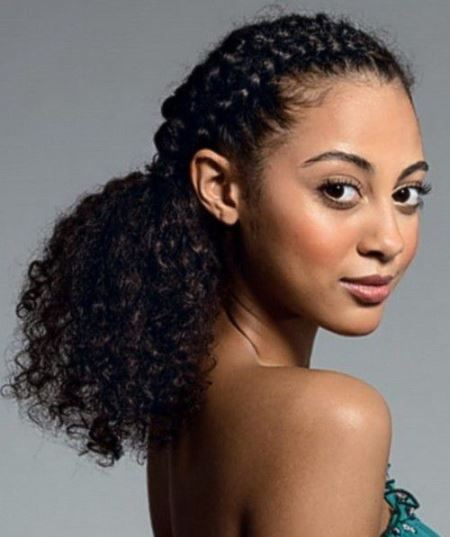 If you are blessed with curly hair then get most out of it. The curly Afro-textured hair this is a great option to get a great look. You can simply make a french braid make a band out of it that is perfect for any special date.
French Braids for Both Sides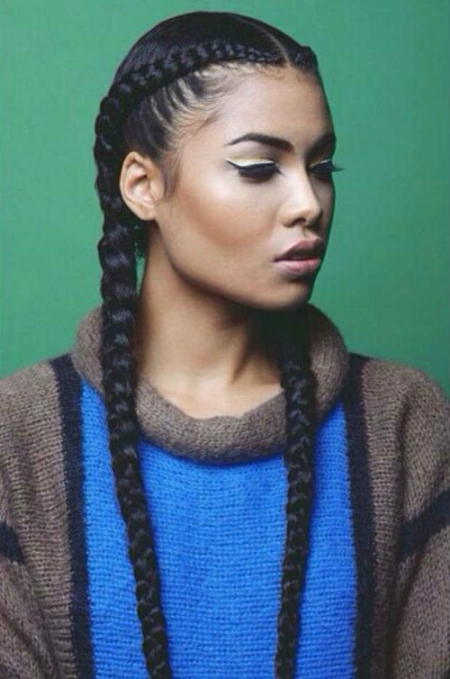 If you have long hair and want some simple yet a different look then try this traditional french braid with front twist. You can also go for the traditional two-sided french braid. It looks cool and sporty too.
Over Layering of French Braids for Black Women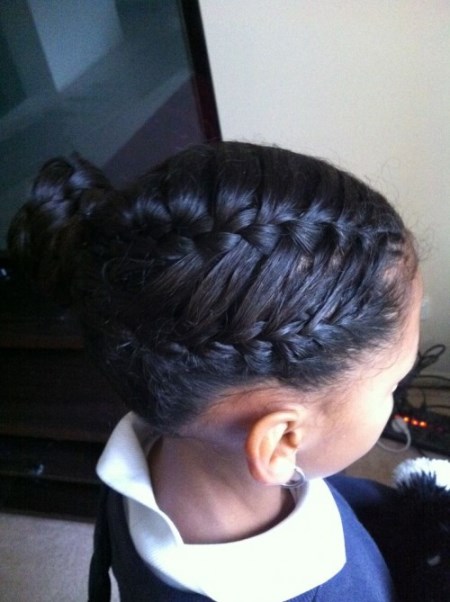 This is a technical hairstyle which looks sophisticated at the time. The hairdo is intricate. The hairstyle looks like intricate french braids next to each other and overlaying each other.
Cool French Braids for Black Women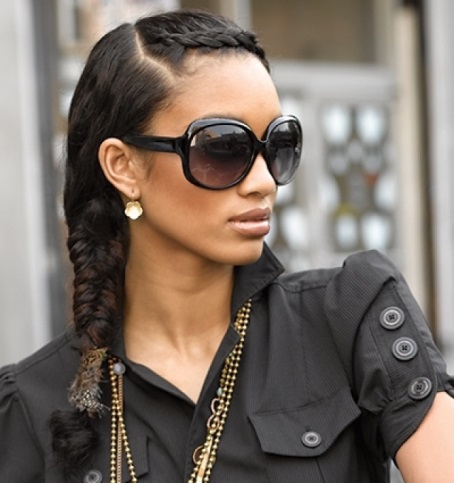 This is definitely a cool style. You can simply make a french braid using your bangs and make a cool side-swept french braid.
Upside French Braid Bun
This is indeed the latest braided hairstyle. You have to flip your head upside down to make a french braid from the back. Later make a bun out of it.
Upside Down Mohawk-French Braids for Black Women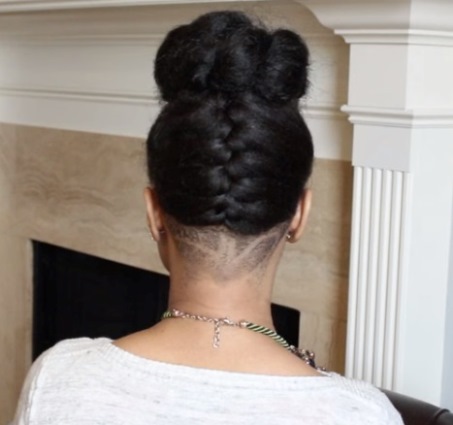 You can also get an upside down french braid to get a mohawk hairstyle. This hairstyle is not ideal for too long hair. But great on girls with short to medium length hair.
French Braided Ponytail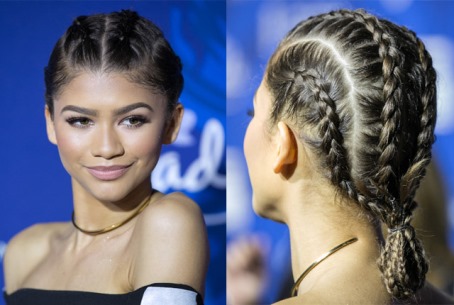 Braids are very versatile in nature that can be combined with any hairstyle for a different twist. You can make rows of the french braid and later create a ponytail out of it at the lower back portion.
Undercut French Braids for Black Women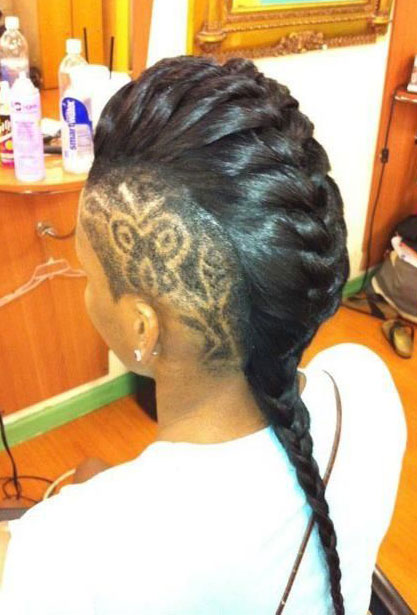 The undercut hairstyle is bold hairstyle. You can also get a french braid out of the long hair at the center with added cool shaved patterns to your hair to get a super cool hairstyle.
Sophisticated French Braids for Black Women
If you want a french braid hairstyle for a special occasion you need to get some sophisticated french braids made in a way that it looks like as if it has been wrapped.