In this article, we have listed some simple steps to French braid hair. French braid is the braid that is totally classic and stylish at the same time. You can carry this braid to any event or any function you want. Making a French braid might seem complicated but once you learn, it is damn easy. The best part about French Braid is that you can style it in your own way. It means once you have learnt all the steps to French braid hair, you can style your hair differently in your own way. Try simple french braid or a side french braid. For a cute look, you can surely try a side French braid or a French braid hair in front. Also, when you are learn to French Braid hair, you can go for a tiara braid as well. In this article, we are going to discuss different ways to French braid hair. These steps are simple and well explained. Read more to learn to French braid hair.
Simple Steps to French Braid Hair:
The best part about French braid is that once you have learnt to French braid your hair, you can easily try different other styles as well. You can use the steps to make stylish buns with braid or you can also get a lovely look by braiding your hair in front. Well, first you need to learn to French braid hair. Here are the steps that will help you French braid hair. Different steps to French braid your hair are:
1.) Comb Your Hair
This is first and the foremost step that you should go for in order French braid your hair. Prepare your hair for French braid and then style it.
Brush your hair nicely. It will make it smooth and soft and your hair will be ready to be braided. All the tangles will be removed by brushing and detangled hair are best to be braided. Just brush you hair backward to make the single braid. Start from forehead to the tips of your hair.
You might also want to try with a side braid, in that case, you need to part you hair and brush.
You are always advised to braid dry hair as braiding wet hair gives your hair a plenty of waves.
2.) Divide the Sections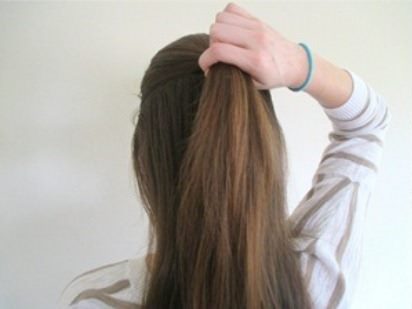 Your next step is to divide your hair. From the top-center of your hair, gather a big chunk of 3-4 inches. The hair you collect as chuck should from the same row. It should be well aligned to avoid picking strands from other sides.
In case you have bangs or fringes that you can take them in your braid. You can also leave them loose to get a cute look. You should be sure that what would look good on you. If you are braiding them then make sure that you grab each and every hair.
3.) Divide the Chunk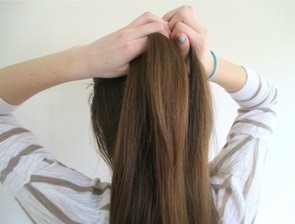 Now it's time for division into the division. Just divide the collected chunk into three parts, like you do for the regular braid. Just make sure that you divide them evenly. Make sure that no part is thicker or thinner. Each should hair equal volume and length.
4.) Start Braiding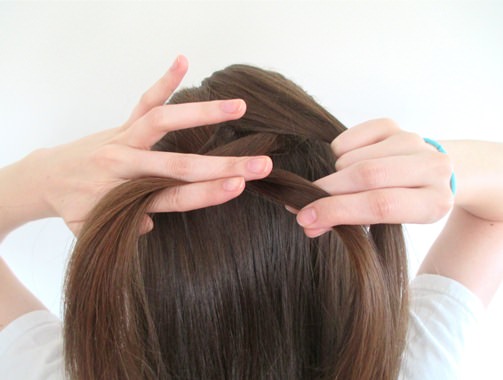 To French braid hair, start with the traditional braid. The position of your hands should be correct. Hold two strands in one hand, do not mix them, and the third one in the other. Now braid your hair like the tradition braid, that is crossing the right strand over the center and left over the center.
5.) Braid it Nicely

Here comes the final step to French braid hair. Keep with the tradition braid but, pick pieces of hair from either side before crossing them.
Make sure that you hold your hair tight while crossing the strands.
Pick the strands in an even way.
Do not go for thick or thin parts. Go for the medium ones. The more medium parts you pick, the more layers it forms.
6.) Final Step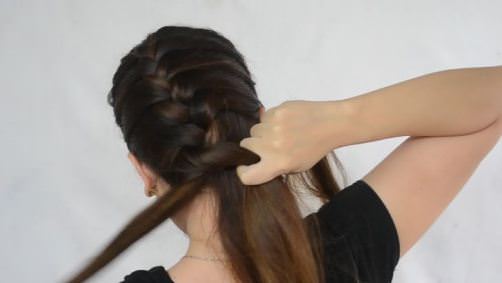 Keep braiding and when you are left with no side parts to pick, bring your hair in front and braid the traditional braid. In the end, leave some hair and tie a band. You beautiful French braid is ready. You can also incorporate it with flowers and pins.