In this article, we have listed top Beyonce rocking box braids. Beyonce is an extraordinary star, her work in the field of entertainment has made her win Grammy for 16 times. She shot to fame with her musical albums and yes she is one of the most influential women on earth. Speaking of her style and fashion she is a diva, she has gone viral and is mostly followed, superstar. Here in this article, we will go through Beyonce's hairstyles the once that are iconic. We will trace the star from all over her iconic looks right from the first appearance till the last. Beyonce rocking braids hairstyle has been popular, let's speak about -Lemonade- Beyonce's latest album. We all know that she is indeed the mama of classy Afro-American hairstyle.
15 Beautiful Beyonce Rocking Box Braids
1.) Beyonce's Gold Corn Hairstyle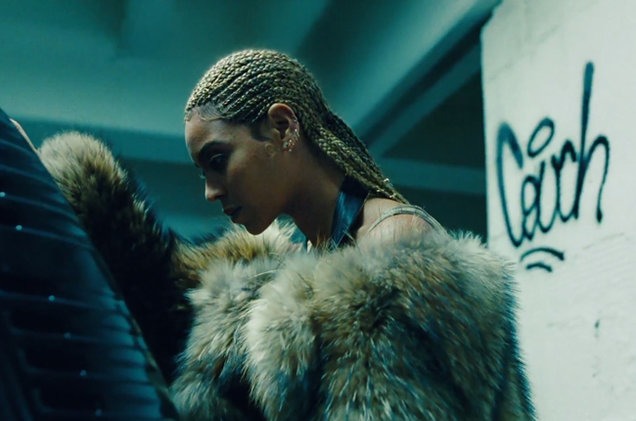 Yes, she has this all over the social media. She looks iconic with the gold corn braid on the cover of her 6th video album. She had this hairstyle for her look in 'Anger'.
2.) Beyonce's Long and Smooth Micro Box Braid Hairstyle
The diva also appears with the elegant poetic justice braids also called box braids in her video 'Apathy' and for her 'Formation' too.
3.) Sophisticated Box Braided Bun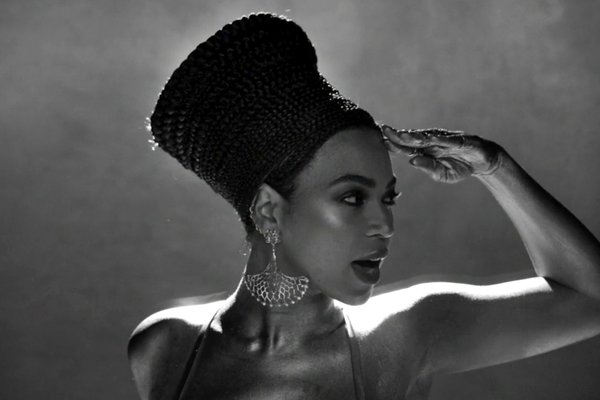 This is indeed one of the Beyonce rocking box braids hairstyles. It seemed unique, elegant and sophisticated.
4.) Side Braids Beyonce Hairstyle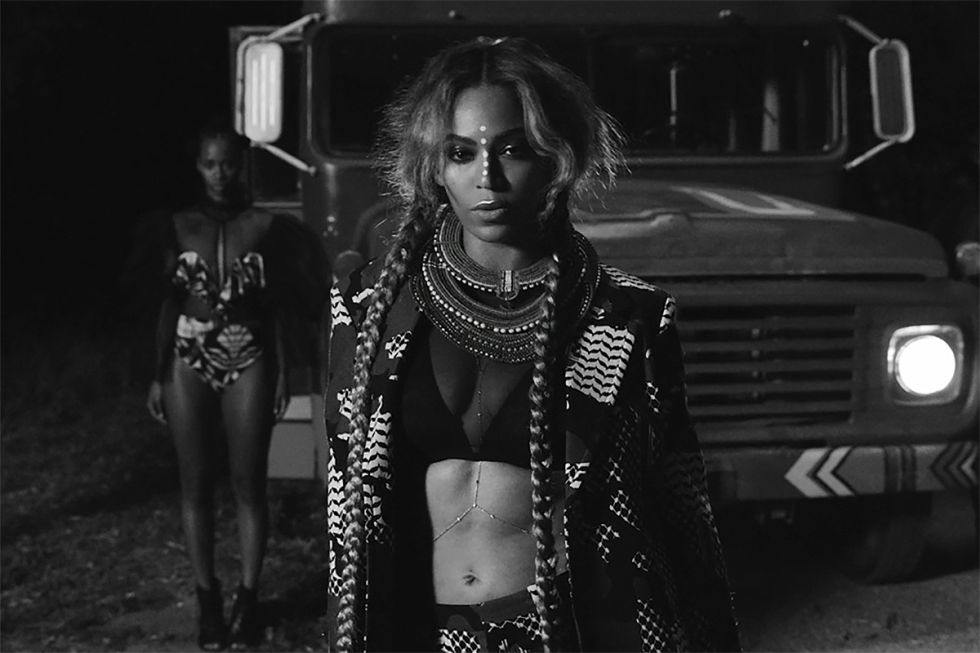 This hairstyle is indeed one of the boldest of Beyonce's rocking box braids hairstyle. It featured two side braids with messy hair at the top.
5.) Beyonce's Neatly Tied Braids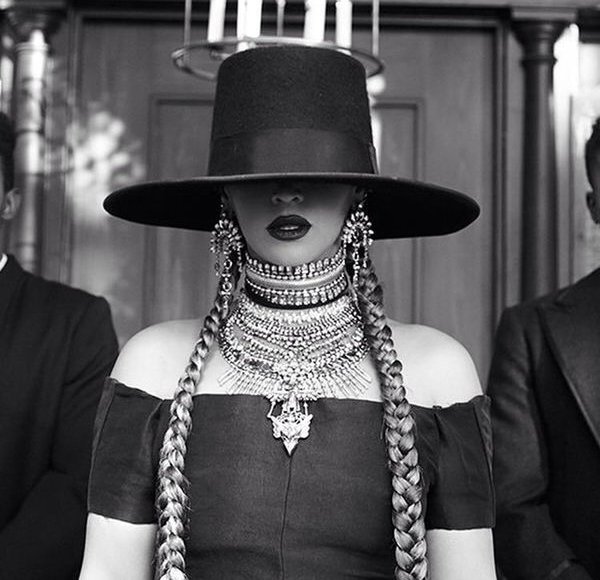 You have seen Beyonce in her 'Formation' video she dazzled with her sophisticated look. It featured her with two neatly tied braid.
6.) Beyonce's Ring Box Braid's Hairstyles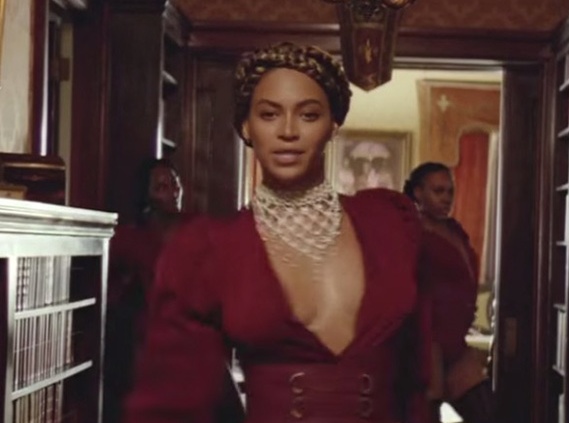 The formation girl has a simple ring made out of the box braids.
7.) Beyonce's Side Swept Caucasian Braids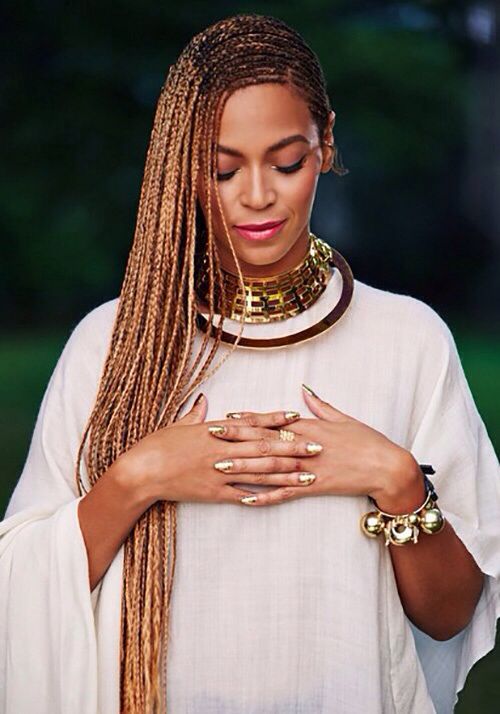 This is an iconic Beyonce look. She had caucasian box braids which were side swept.
8.) Beyonce's Box Braid Topknot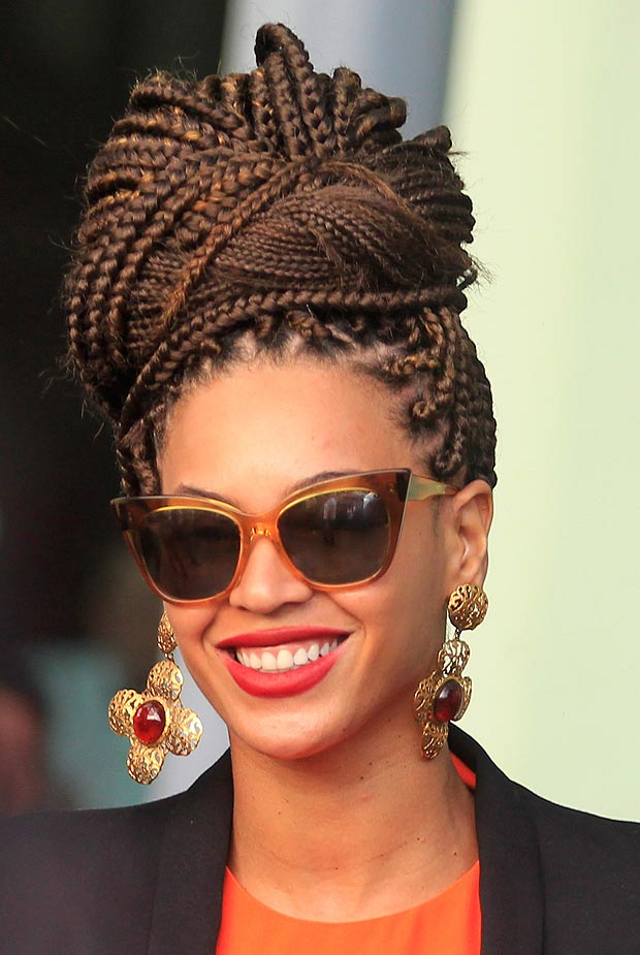 The hairstyle features a bun at the top like a knot. The box Braids are all pulled together in a sophisticated way to make such a beautiful hairstyle.
9.) Beyoncé's Half-Up Ponytail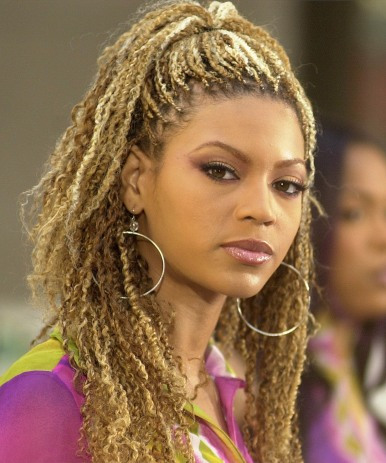 The hairstyle features loose box braids at the lower section while the hair at the upper section is braided and tied.
10.) Beyonce's Thick Box Braids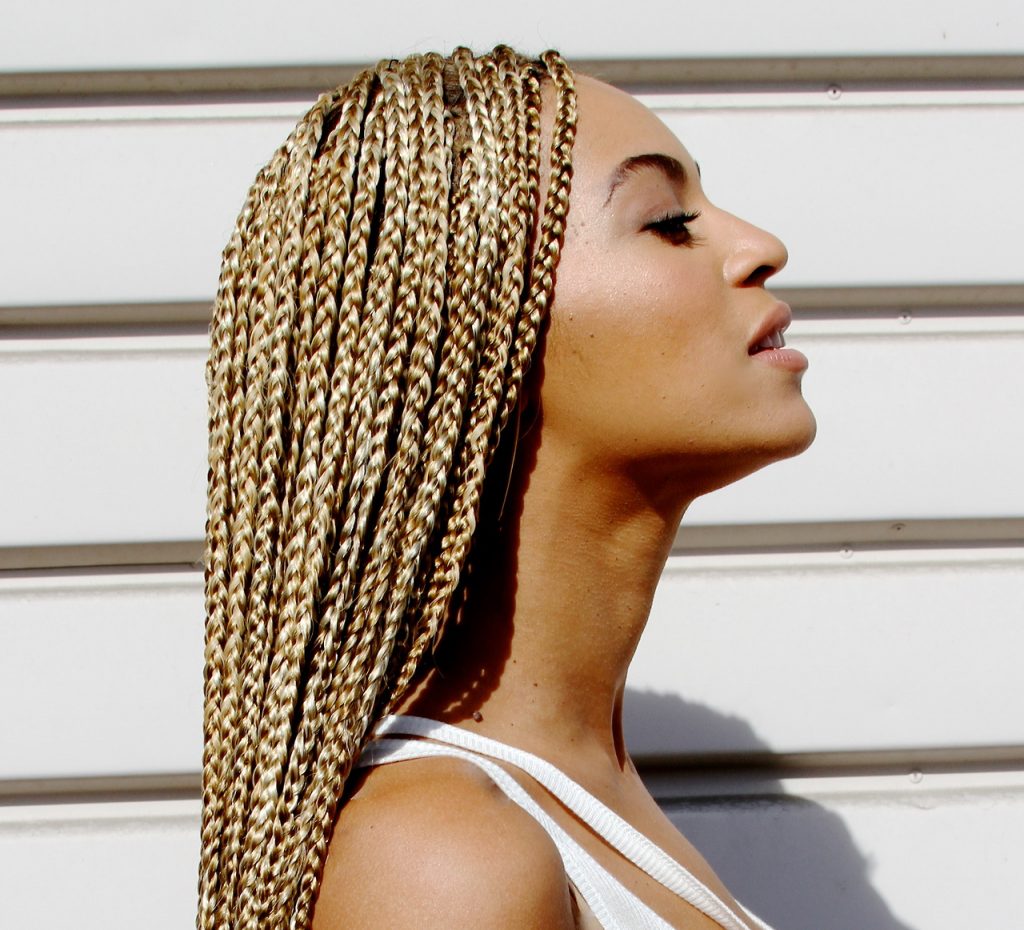 Apart from the micro braids she has also appeared with thick braids and this time she kept it blonde. This is one of the iconic hairstyles out of the 'Beyonce rocking box braids hairstyles'.
11.) Beyonce's High Up Pony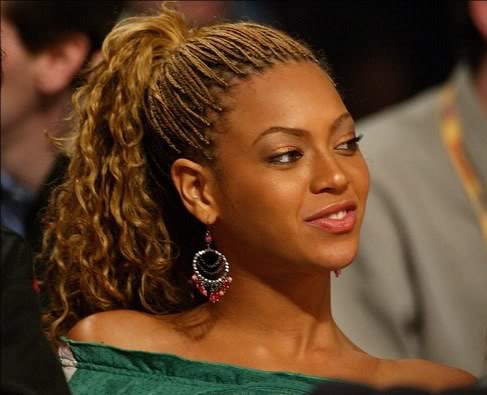 This hairstyle of Beyonce features half braided hair at the front tied up to a pony. The hairstyle looked classy as it was classy and the pony was voluminous with the loose braid hair at the back.
12.) Beyonce's Golden Hairstyle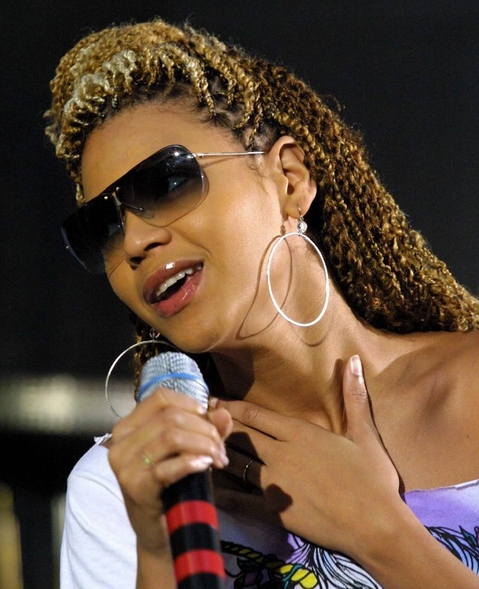 Beyonce is considered as a black girl who has magic. She has been inspiring and been always associated with the black girl magic on social media like twitter and she looks magical in those golden braid hair.
13.) Beyonce's Half Box Braid Hairstyle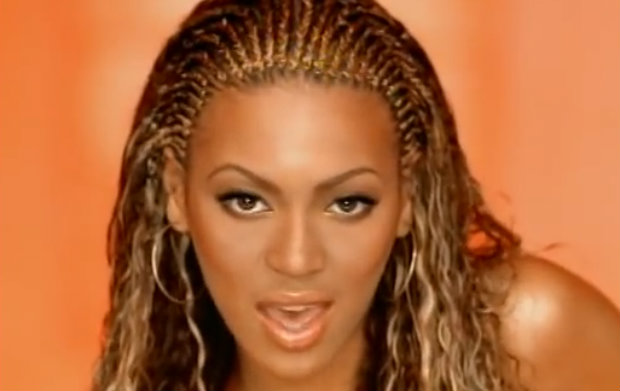 This hairstyle is one of the best one of the Beyonce rocking box braids hairstyles. The features of this hairstyle are half braided hair at the top and the rest of the hair is loose braid hair.
14.) Beyonce's Half Hair Updo Bun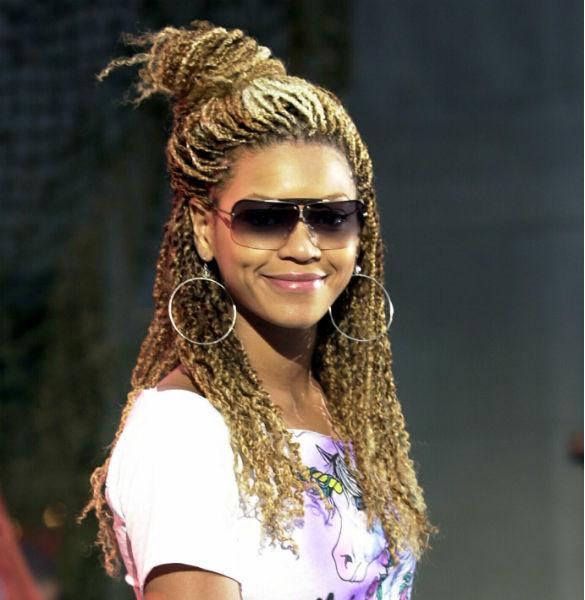 The golden braids look good on her. This hairstyle features half hair updo with a messy bun while the rest of the hair are left free.
15.) Loose Braid Beyonce's Superbowl Look
When you see this diva in live concerts and shows this is her hairstyle. This has been considered as the signature hairstyle of Beyonce. This is Beyonce rocking box braids hairstyle.