Who does not like luscious curly locks? People who have natural curls are lucky enough and those who have straight hair have to use straighter and heating tongs to get curly hair. The prolonged use of these equipments are not good for the health of the hair. These heating tools damage the hair and give you a bunch of untamed hair. Thus, it is important to restrict the use heating tools and try other ways to curl your hair without damaging them. Read more, to know different ways to curl your hair without heat.
Different Ways to Curl Your Hair without Heat:
1.) Side Buns to Curl Your Hair Without Heat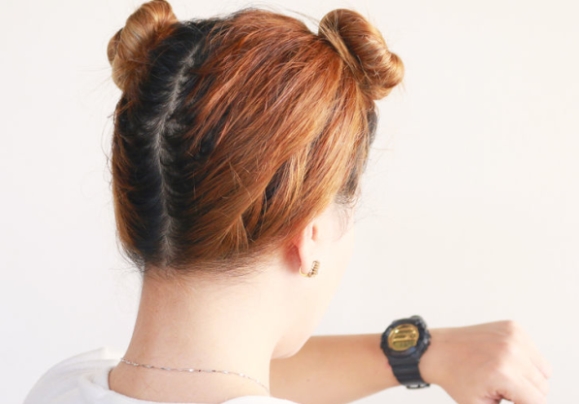 Side hairdo is one of the easiest ways to curl your hair without heat. This technique will not damage your hair and give you fine waves. For this first wet your hair. Wet hair will give you nice curls.
Once you spritz water on your hair leave it for a minute and then with a paddle brush or wide-tooth comb brush your hair. Remove all the knots and detangle them. Wet hair is more prone to hair fall so while combing your hair is extra careful.
Once you have comb your hair thoroughly apply a hair mousse or hair serum.
Then separate your hair into 2 different sections from the back.
Twist each section individually and make a bun on both the sides.
Leave it overnight and next day you will get fine curls.
2.) Headband Hairdo to Curl Your Hair Without Heat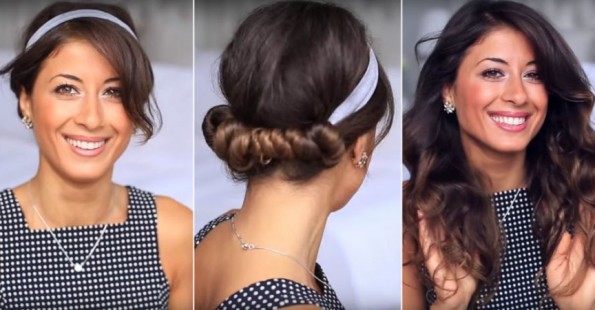 Another way to get luscious curls without heat is headband hairdo. For this technique shampoo and condition your hair thoroughly. If your hair is clean then simply wet them.
Once you have washed or wet your hair look for an elastic headband and wrap your damp hair around it.
Nicely tug your hair in the headbands. You can use bobby pins to secure the pins.
Leave this overnight.
Next day carefully unwrap your hair and you will get nice curls.
To remove the knots just finger comb them.
3.) Pigtail to Curl Your Hair Without Heat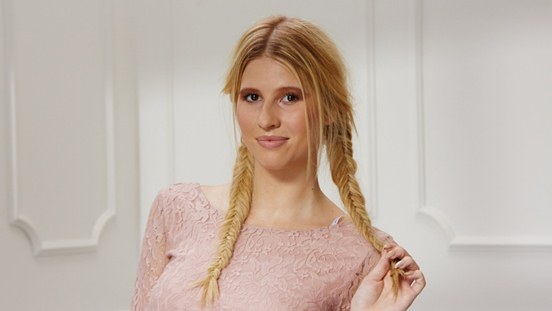 Pigtails also known as hair braids will also help you to achieve curls that too without a straightener and heating tong. For this technique also, you need to wash your wet your hair.
After washing your hair, towel dry them and comb them thoroughly.
Separate your hair into two sections and braid and both the sections respectively.
Fasten the ends of the braids with the elastic rubber band
Leave it on for a night to get curls.
If you want tight curls then instead of two sections divide your hair into 304 sections and braid them individually. Leave them overnight.
For loose curls, one braid is enough.
Once your hair is dried unloose them and finger comb to get neat curls.
4.) Roller Curls to Curl Your Hair Without Heat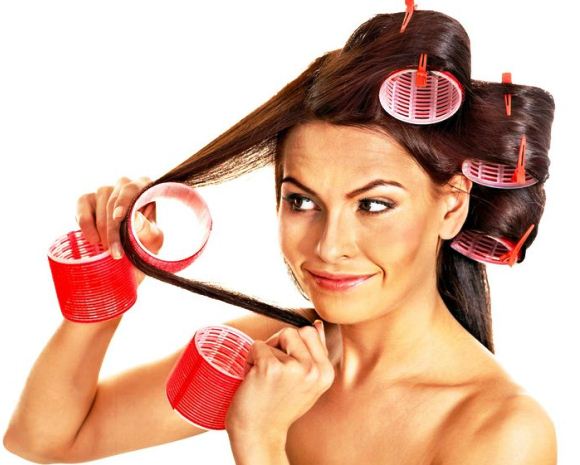 If you are in no mood to curl your hair through side buns and braids then simply use roller curls. They will also give you nice curls without heating them.
Thoroughly Comb your damp hair. Make sure there are no knots. Detangle them properly.
After brushing your hair separates them into as many as sections you want.
If you want soft curls then use big rollers and for tight curls use small roller curls.
Put a roller in one section of hair and immediately roll it and secure the rollers with a hair pin or as they are being asked to do.
Leave the rollers on for 3-4 hours.
After the given time unfastens the roller curls and you will get curly hair.
5.) T-shirt to Curl Your Hair Without Heat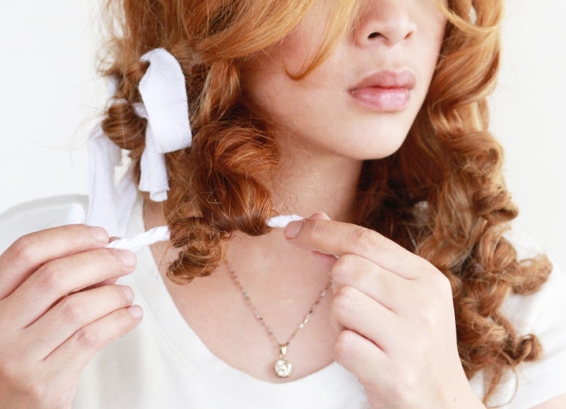 Last but not least use the fabric of your old unused t-shirt to get curls without heating them.
Comb your damp hair thoroughly.
Cut your t-shirt into the long stripes. The stripes should be wide.
Separate your hair into different sections and roll each section into the stripes moving towards the roots. After rolling the section secure it on your head. For this tie the stripes
Repeat this with all the sections.
Leave it on for several hours and then remove the stripes.
After removing the stripes finger-comb your hair to separate the waves.