Box braids styles are cool, this hairstyle is close to the traditional African hairstyle. The hair texture of the black women are fizzy and this hairstyle is perfect for taming the fizzy hair. There are numerous ways of braiding your hair like micro box braids, Caucasian box braids, big box braids which are also called the jumbo box braids. All these braids are popular and you can create various hairstyles with them. Here in this article, we will discuss the various ways you can use this braids to get elegant big box braids hairstyles.
15 Elegant Big Box Braids
1.) Big Box Braids High Ponytail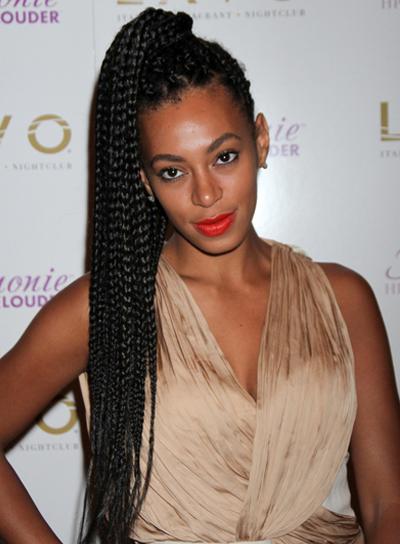 You can customise your jumbo braids hairstyle by tieing them up to create a high pony. This is an iconic Afro-American hairstyle which gives you a bold and a confident look.
2.) Big Box Braids Bun
Box braided buns are the most elegant hairstyles that you can try. You can make structural buns which do not exceed the size of your head. You can easily get a voluminous hairstyle with this hair bun.
3.) Big Box Braids Front Bun Hairstyle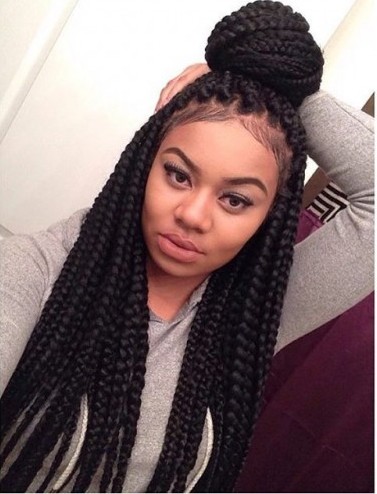 There are various options for you if you want to make a big bun out of your big box braids. Simply gather the braids at the front of your hairline and the crown and make a bun out of it.
4.) Big Box Braids Mohawk Style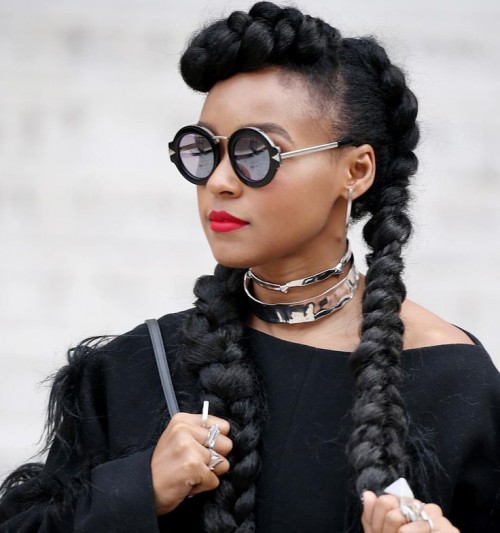 The Mohawk hairstyles are cool and stunning. You can create this classy hairdo with your braids. Simply make two side jumbo braids by taking the hair on the back side later you can create a jumbo box braid with the hair at the top and the front side. Later customize and tie the jumbo box braid in a mohawk style.
5.) Big Box Braids with Undercuts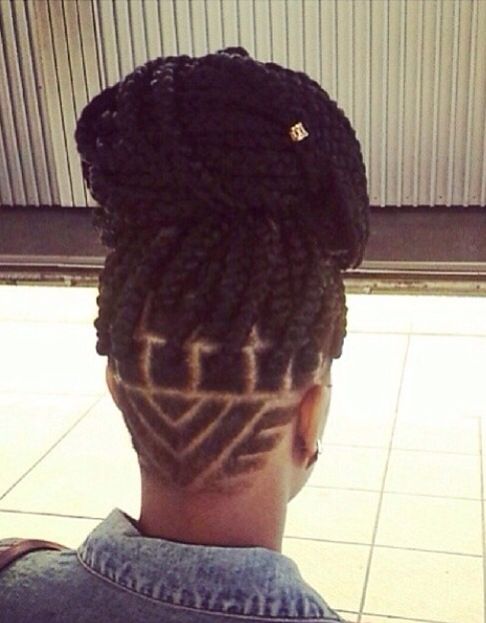 You can create an impression with the unique and unusual undercuts. To get a tribal effect you can add structural shaved hairdo.
6.) Medium Length Big Box Braids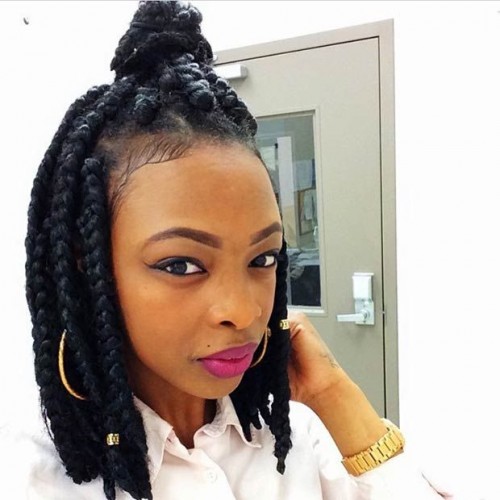 If you have short hair the synthetic hair can give you your desired length. To add features to your hairstyle you can get a high bun out of the braids at the front.
7.) Big Box Braids Side Swept High Bun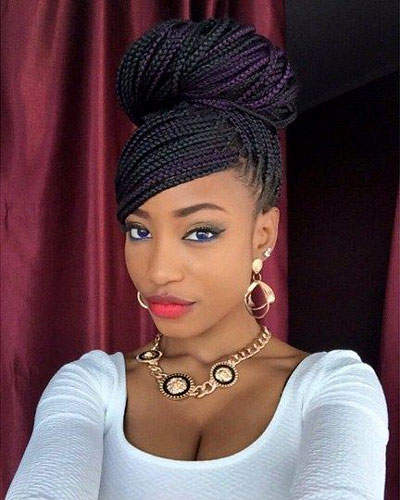 You can also make a beautiful high and elegant bun out of your braids with side swept feature. This is indeed one of the best box braid bun hairstyles.
8.) Elegant Jumbo Box Braids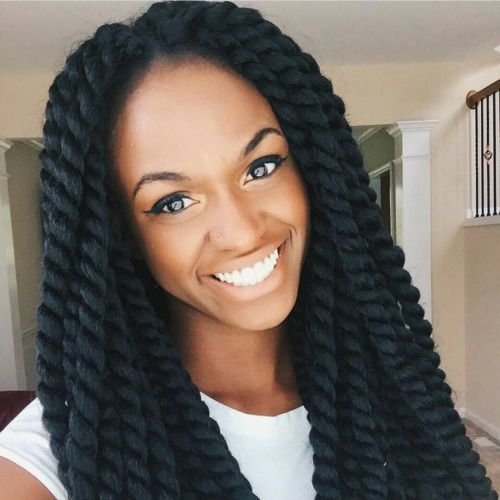 Sometimes you can just leave the braids free, they look unique and gives you the look of a Goddess. The longer you opt the mightier they look. You can use some really long synthetic hair for this purpose. You can create a side part of your choice.
9.) Awesome Side Swept Big Box Braid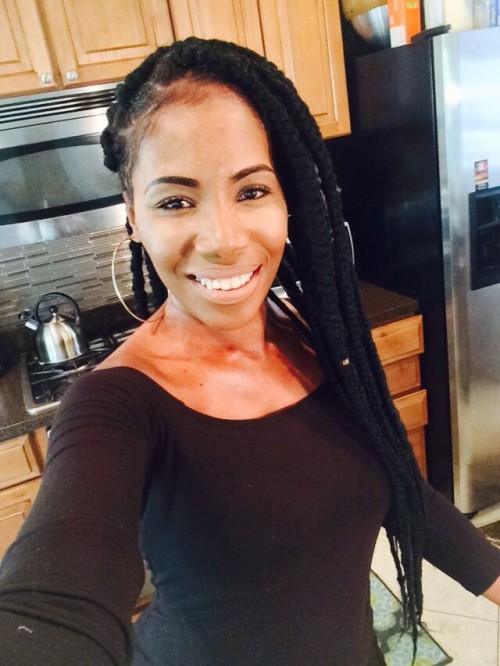 You can give shape to your big box braids by a side swept hairstyle. The hairstyle is classic and perfect for the black beauties for special occasions.
10.) Big Box Braids Beehive Bun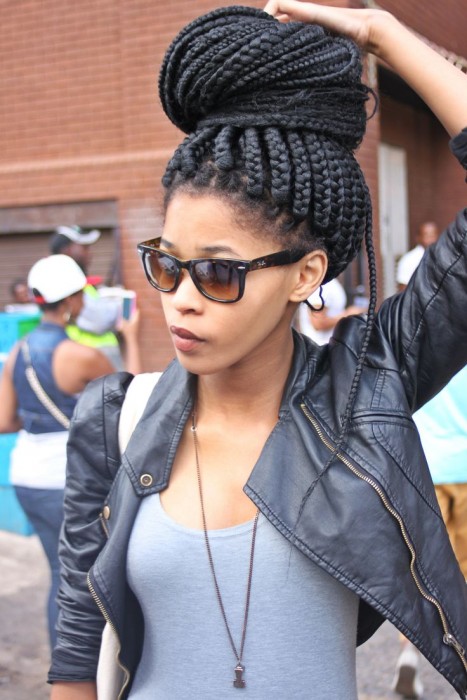 If you want a jumbo hairstyle, go for an oversized hairstyle. Be careful because it does not suit every girl. For this, you will need really long and jumbo box braids. So, that you can create a jumbo beehive bun out of it.
11.) Half Updo Big Box Braids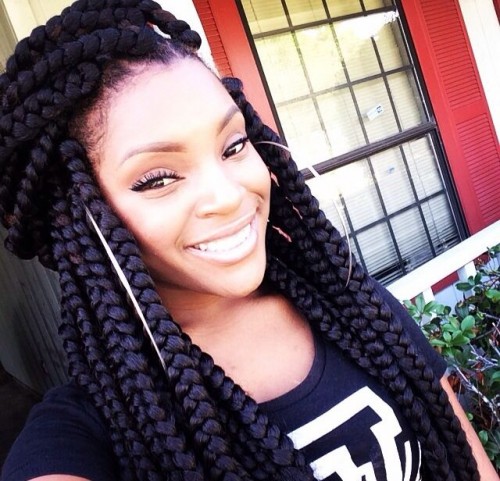 This is considered as a romantic hairdo. All you need to do is to gather some of the braids at the top and the front to make an exquisite hairstyle. You can customize the strands by tieing them or just use a pretty accessorize to secure them.
12.) Big Box Braids Fish Tail Hairstyle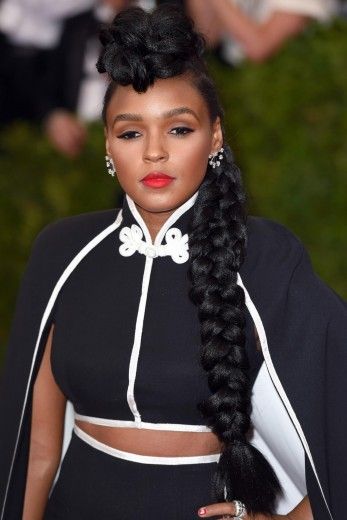 This will help you to get the sophisticated look. Create a fish braid with the oversized box braids you can also add mohawk features to your hairstyle with a jumbo braid at the crown.
13.) Oversized Tribal Effect Beehive Hairstyle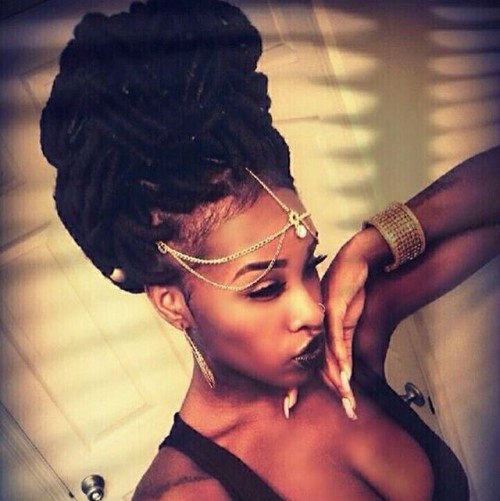 This is a core African hairstyle with the tribal effect. This hairstyle is a sophisticated oversized bun with sophisticated effect. The hairdo is sophisticated and difficult only until you know the trick.
14.) Braids for Braids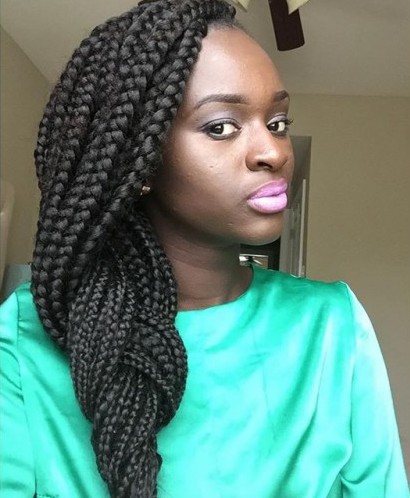 You can create a sophisticated braid out of the big box braids. They look sophisticated but in actual is very simple. For this purpose, you need long braids make three equal sections out of the box braids and make a simple braid by intertwining them.
15.) Intricate Big Box Braids Crown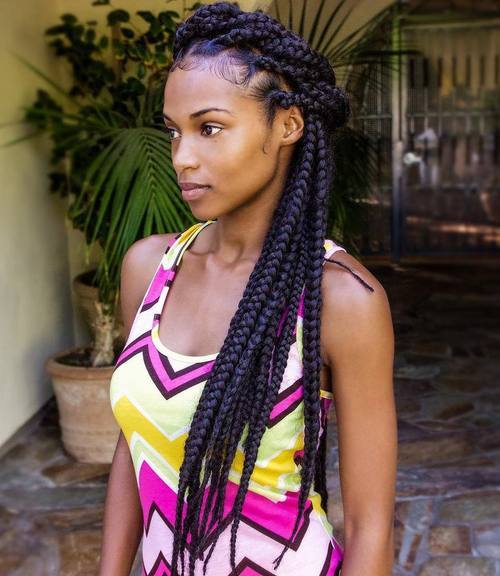 You can style your large box braid with a beautiful and intricate design. The best thing about this hairstyle is that you can do it all by yourself. Work along the braids at the front hairline. This hairstyle gives you a sophisticated look.