Box braids updo hairstyles are mesmerizing and elegant. The updo is considered to be the best way to style your box braids with the advantage of their versatility and variability. This hairstyle is a traditional African hairstyle and gives you an opportunity to get an extended and a versatile hairstyle. Box braid hairstyles protect your natural hair. To get an iconic box braids updo hairstyles you can make buns or create a high ponytail. You can also make your box braids interesting by using a silk scarf or pretty hair accessories. Here are some of the majestic box braids updo hairstyles for you to choose from.
20 Mesmerising Box Braids Updo Hairstyles
Majestic Box Braid Structural Bun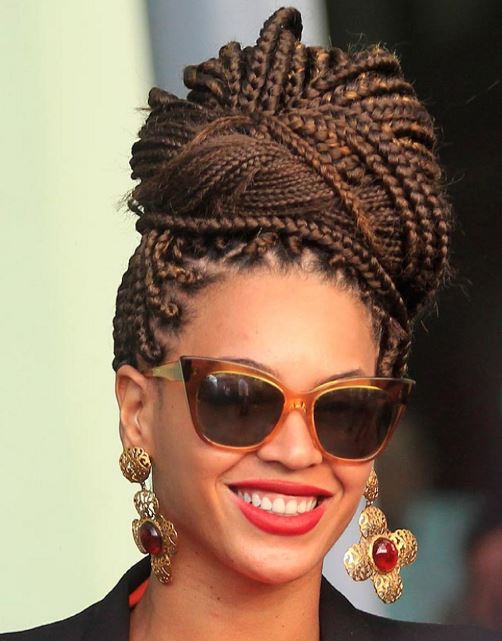 Check out Beyonce with her stunning indo-western look. She looks stunning with her bulky box braid structural buns that look sophisticated and cool for a formal event too. This is a major reason why women love box braided hairstyle. You can gather the braid at the top and wrap them together to create a big bun.
Box Braided Twisted Updo Hairstyles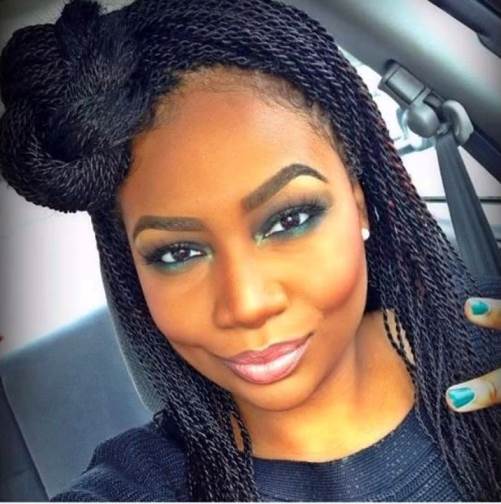 Box braided hairstyles with a twist looks gorgeous. You can twist the hair at the front hairline to create a mesmerizing half hair updo. This hairstyle adds dimension to your hairstyle. Try this hairstyle for any special event.
Box Braided Knotted Bun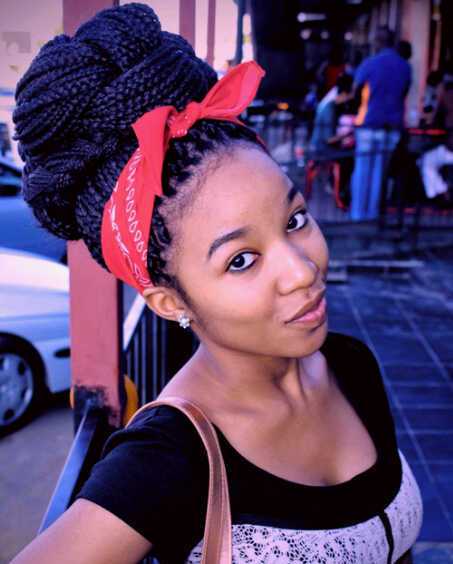 A knotted bun is very popular amongst the black women if you want to get a traditional box braided updo hairstyle you customize your braids with this hairstyle. You can also use a scarf to beautify your hairstyle.
High Pony Box Braids Updo Hairstyle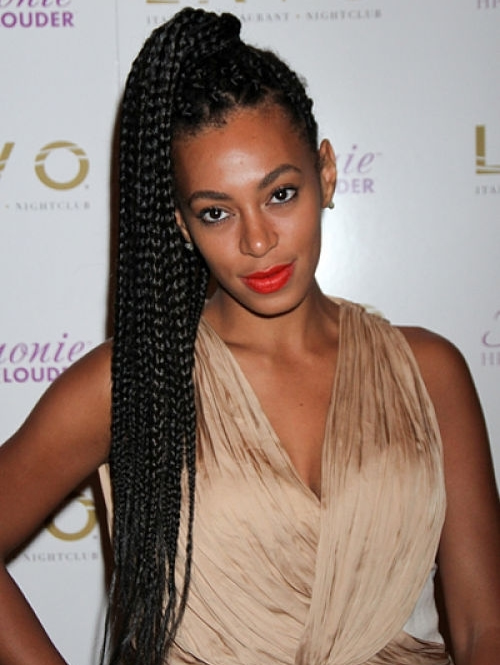 A box braided high pony is an iconic hairstyle. If you have long micro braids then you can simply create a high pony out of the micro box braids. Try this one of the simple hairstyles to be done in no time.
Half Braided Bun Updo Hairstyle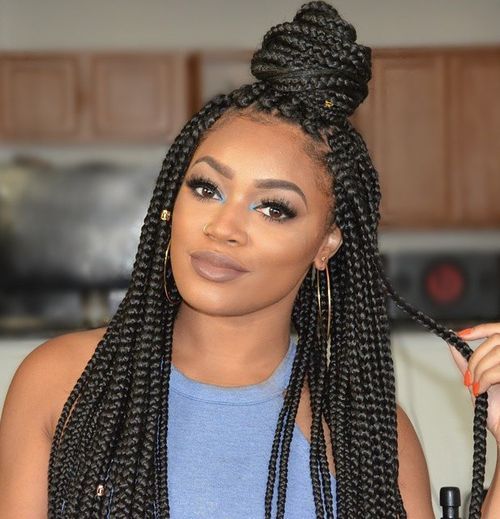 Try something different this season with your box braids, just like the picture given above. You can get a half up bun hairstyle, you need to create a cute bun by taking the braids from the front hairline and on the crown. This hairstyle is best for perfect braided hair.
Combo of Box Braids and French Braids
The unique combination of both the traditional hairstyles is classy. You can pair up the box braids to create a french braid. For more interesting look try some hair accessories like colorful beads and plastic bands.
Beehive Box Braids Updo Hairstyles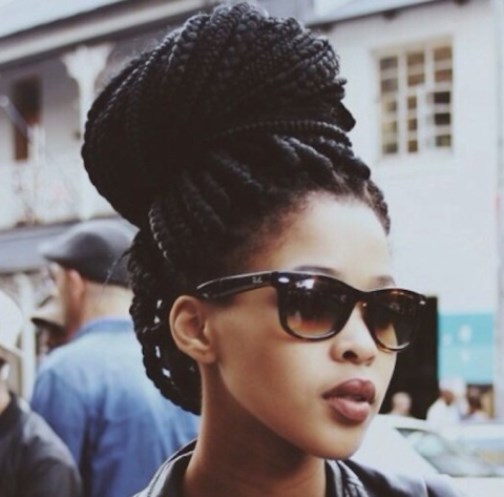 You can also get a jumbo sized bun for a box braided updo hairstyle this oversized hair style is called as beehive hair bun. The hairstyle is most popular Afro-American hairstyle with box braids.
Intricate Crown Box Braids Updo Hairstyles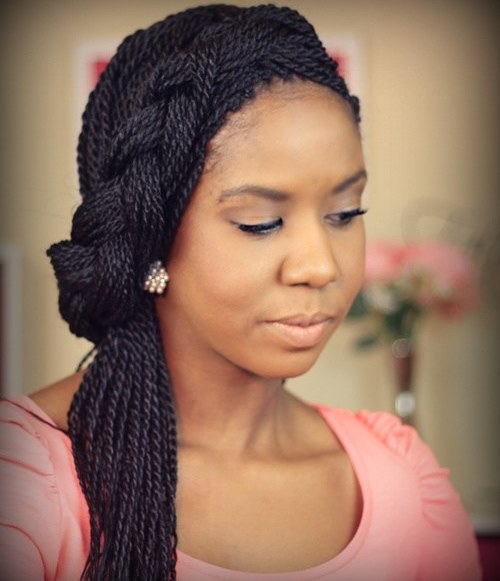 If you have large and long braids you can create beautiful designs for your hairstyle. Gather the braids from crown to create a hairstyle out of your box braids. For this hairstyle start with the braids from one side, twist the hair and cross it over the other side.
Unique Sculptural Box Braids Updo Hairstyles
There are unique ways to style your box braids. Sometimes you can create a big bun and a side braid to style your hair. This is a creative hairstyle for you to try.
Third Box Braids Updo Hairstyles
This is a simple and elegant box braids updo hairstyle. It is as easy a traditional flower braid hair do. You need to simply make three sections of your long box braided hair and then create a flower braid by intertwining the sections.
Spunky Box Braids Updo Hairstyles
The fashion is back you can create an adorable half bun on both the sides. The hairstyle is a half hair updo where the braids at the back side are not tied and are left long. The eccentric blue color looks stunning and bold for any special event.
Pink and Blonde Ombre Box Braids Updo Hairstyles
The micro box braids are adorable and playful too. They look very intricate and thin like a healthy strand of hair. You can customize your braids with the vibrant touch of pink, purpled and ombre color.
Pig Tail Box Braids Updo Hairstyles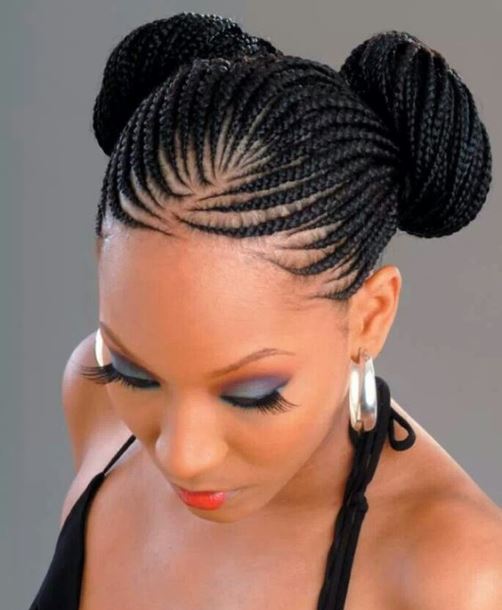 The hairstyle features big buns on both the sides. To achieve this pigtail style you need to make two equal sections of your hair and create a bun on both the sides.
Side Swept Box Braid Bun
Apart from the traditional braided buns, you can also create a side swept box braided bun. For this, you need to create an aside-swept look with the hair at the front hairline.
Undercut Box Braids Updo Haircuts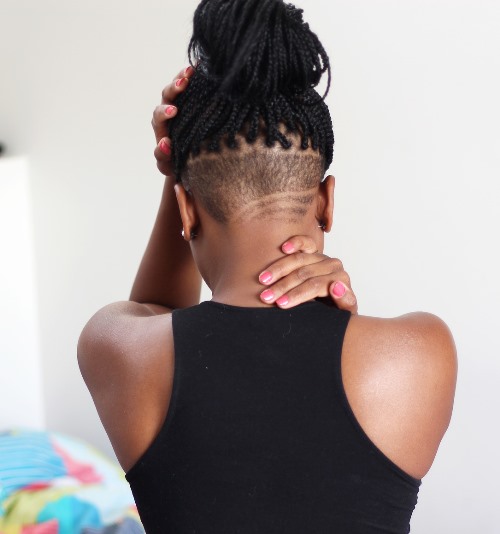 Undercut hairstyle features shaved sides, for girls, this is a bold hairstyle. To add up with the style you can make beautiful shaved patterns out of it.
Medium Length Box Braids Updo Hairstyles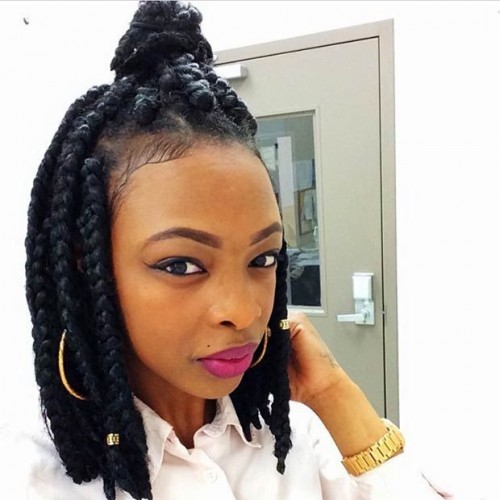 If you don't want a long extension you can go for the short once. Make box braids of medium length and create a beautiful half hair updo by making a bun out of the hair at the front hairline and the crown.
Elegant Low Box Braid Bun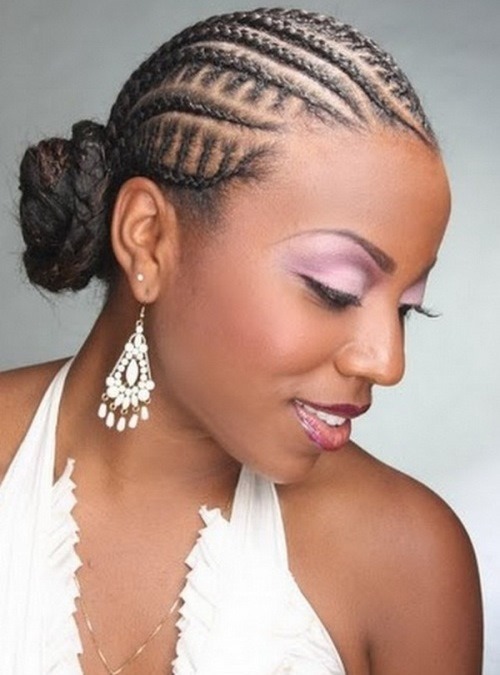 For African textured hair, this is a great option for special events and occasions. You can make a simple elegant low bun and get an elegant hairstyle.
Bundle Up Box Braids Updo Hairstyles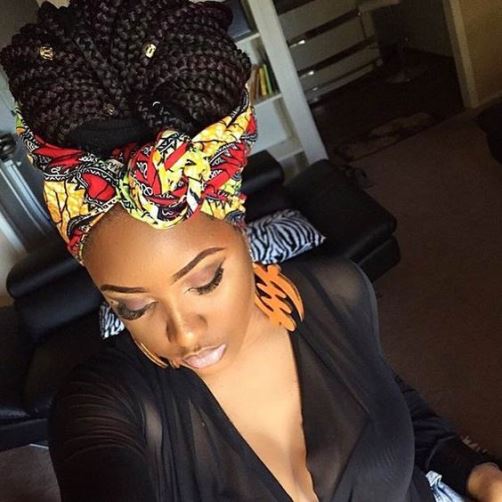 This is indeed a cool hair updo where you can dress your braids in a scarf. Wrap your scarf around your head like a turban or else you can also use the scarf  like a headband.
Curled Box Braid Updo Hairstyles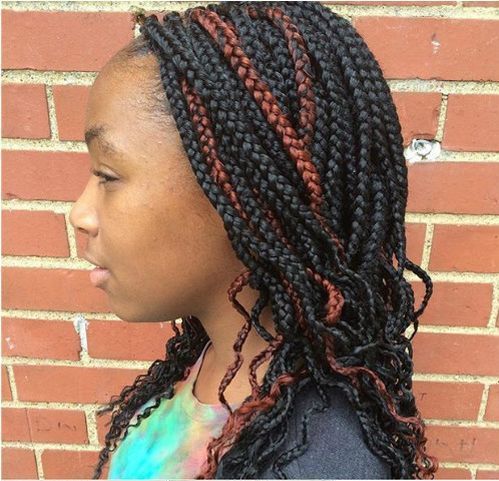 The curled box braids hairstyles are really pretty. This hairstyle features micro box braid with a twist at the end section. You can also customize your hairstyle by adding some colored synthetic strands while making box braids.
Twist and Turn Box Braids Updo Hairstyles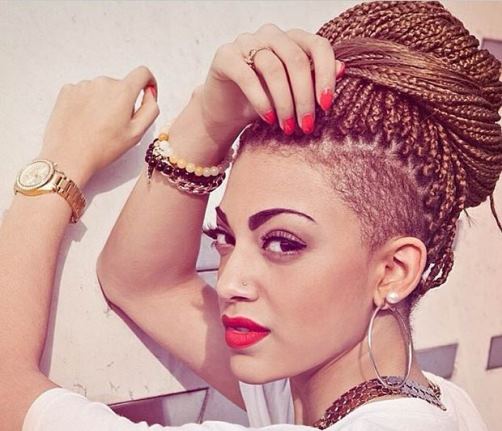 This is yet another intricate box braid hairstyle. There are different ways to elevate a modern box braid updo. By wrapping multiple braids with both the sides shaved to make it look bold as well as funky. This is surely a head turning hairstyles for any special event.