Fishtail braids are evergreen hairstyle. It suits everyone and works on all hair texture. Braiding hairstyles are traditional and sometimes prove to be boring so here in this article, we are going to go through some creative and beautiful fishtail braid hairstyles. You can try this easy and simple hairstyle to get a beautiful and sophisticated look.
15 Creative Fishtail Braid Hairstyles:
1.) Messy Fishtail Braid with Bangs
Neat braids are boring, try something new. You can tie up a fishtail braid and leave some hair on the sides to hang loose and give you an effortless look.
2.) Waterfall Fishtail Braid Hairstyles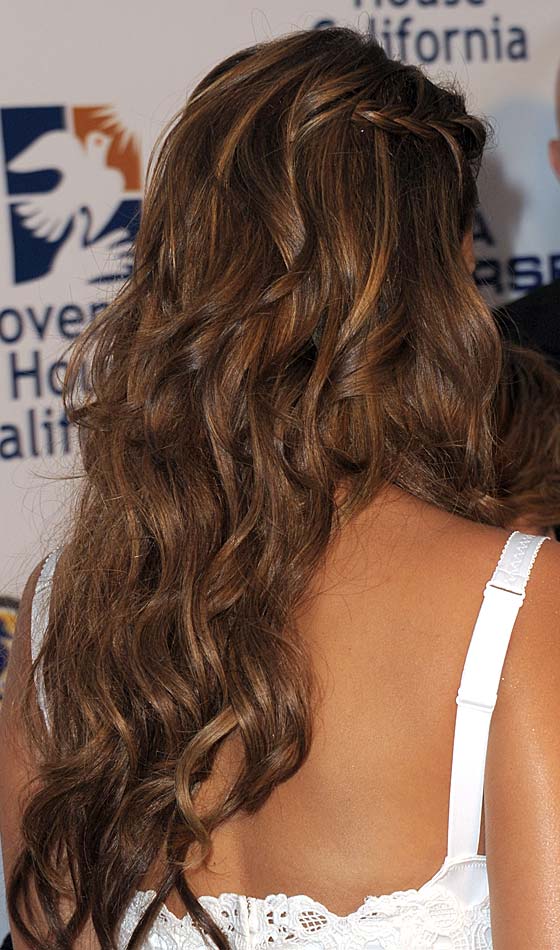 This is a half up and a half down hairstyle, you can make a braid out of the hair at the front hairline. This hairstyle can be done in a neat way or else you can let it be messy and stylish.
3.) Braided Side Fishtail Braid Hairstyles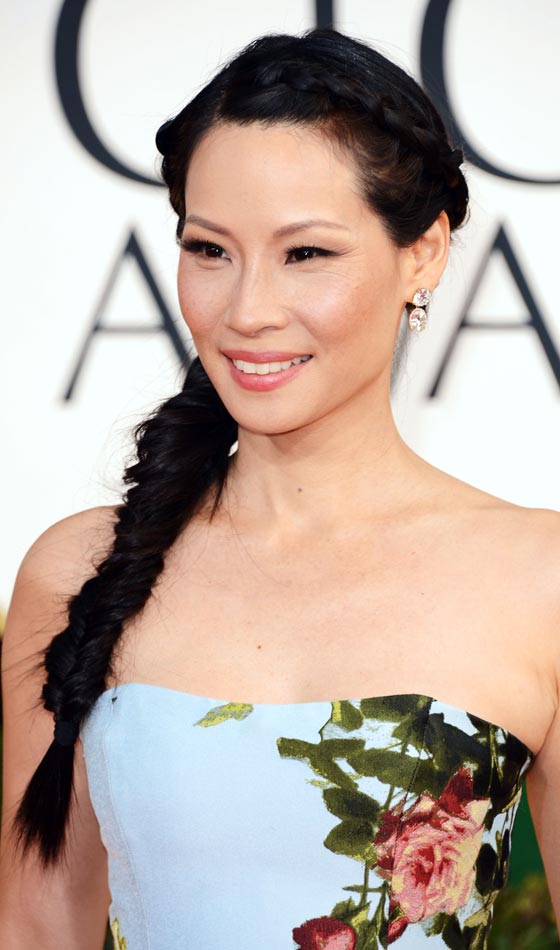 If you have thick medium length hair this is a unique hairstyle that you can try. You can make a fishtail at a side and gradually tie them up in a fishtail braid.
4.) Thick Fishtail Braid Pony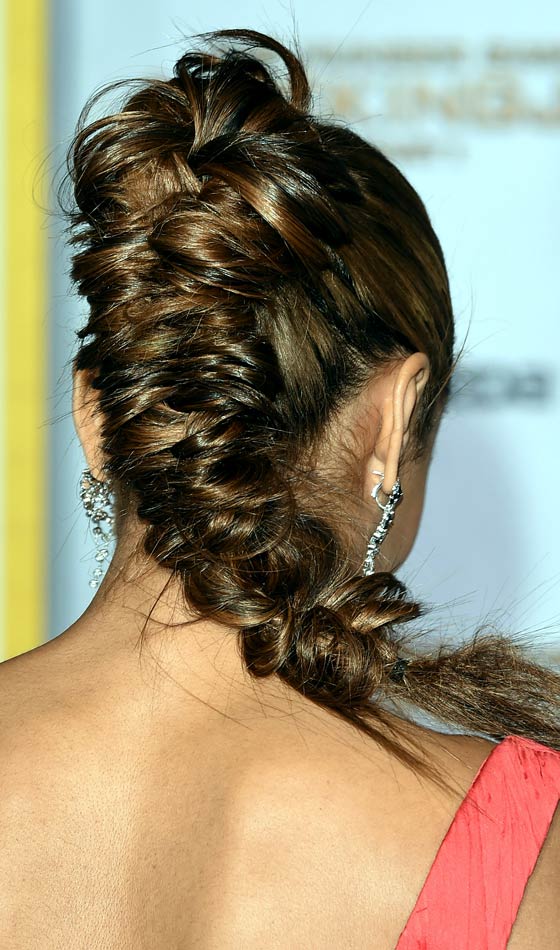 You can make a creative high pony with a fishtail braid. For this hairstyle you need to pull hair from the sides and tie a pony, you can secure the pony using a pin or a band.
5.) Braided Fishtail Head Gear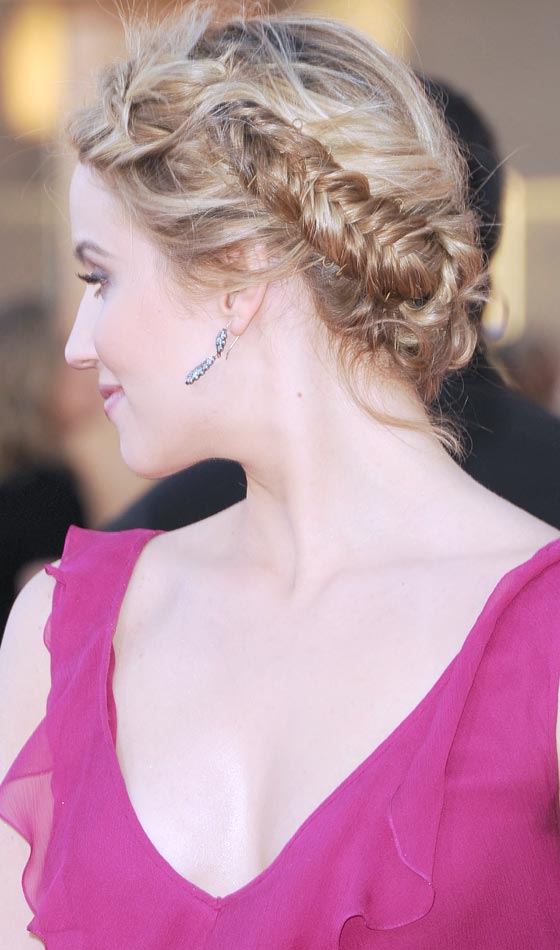 This hairstyle features a side dragged fishtail pony that can be wrapped around to form a headband. This is a hairstyle that can be done neatly. If you wish you can also keep it messy.
6.) Relaxed Fishtail Braid Hairstyles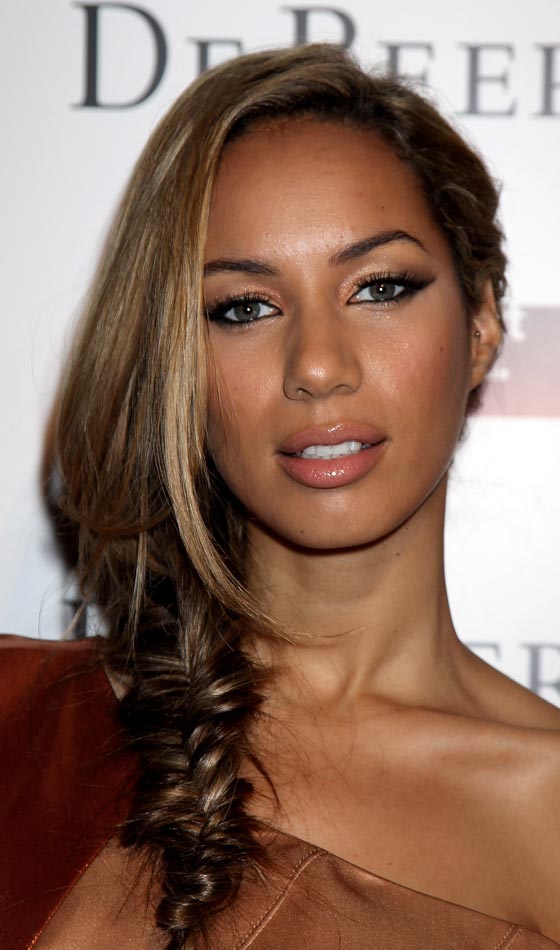 A messy relaxed hairstyle look effortless and classy. Yo can tie a ponytail with your hair at the back while the hair at the front is left free to frame the face.
7.) Wrapped Around Fishtail Braid Hairstyles
If you have thick and long hair you can try this jazzed fishtail hairstyle. Make a fishtail braid either from one side or from a point at the end of your head. Later wrap around and make a sophisticated head gear. Secure the hair with pins while doing this.
8.) French Fishtail Braid Hairstyles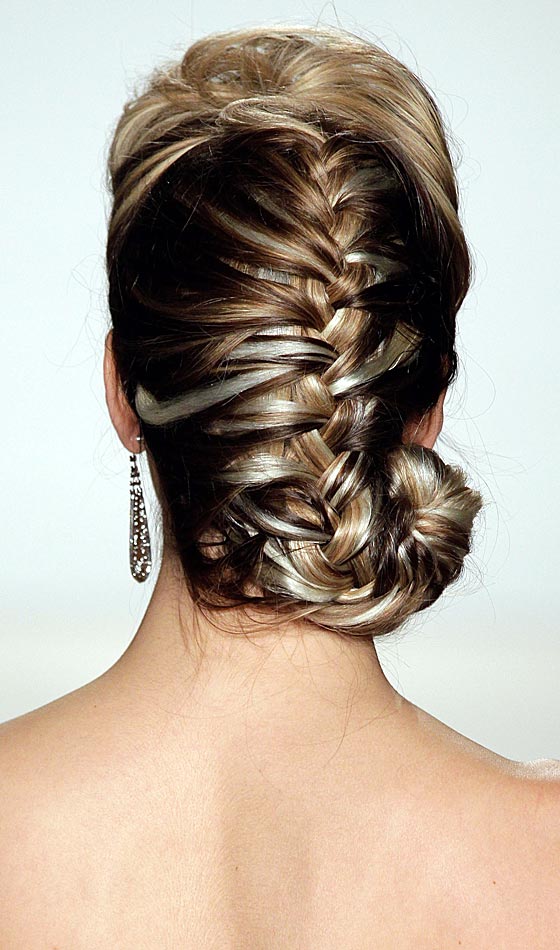 This is indeed a classy hairstyle for special occasions and events. Create a fishtail with the french twist ponytail.
9.) Conch Fishtail Braid Hairstyles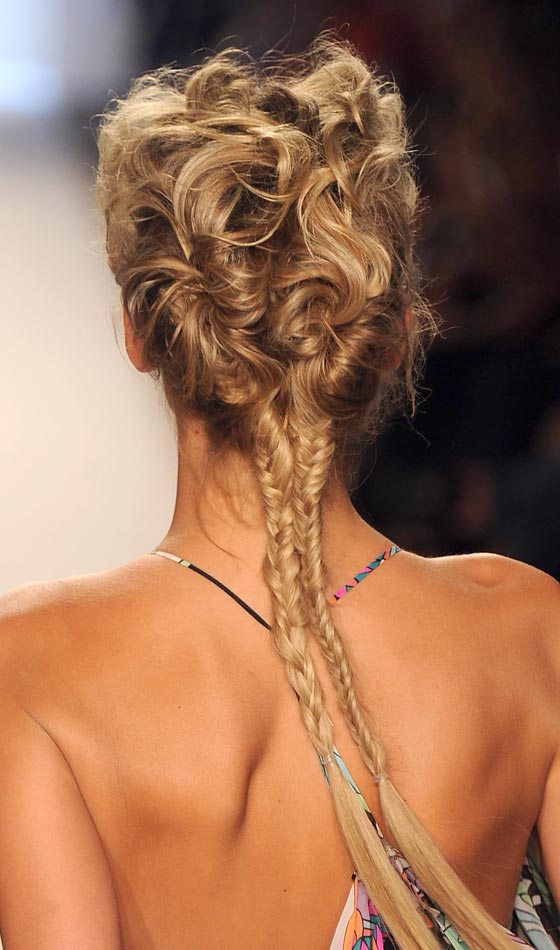 You can create a loose ponytail with conch shell hairstyle. Start from the forefront later make a tight fishtail braid at the ends and secure it with a band.
10.) Tight Fishtail Braid Hairstyles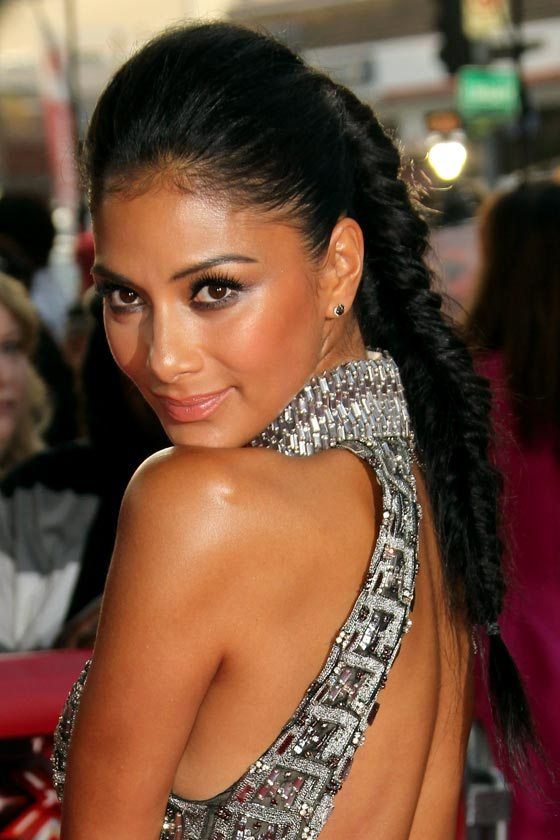 You can create a low hung tight fishtail pony and get a classy hairstyle. Customize your hairstyle with a messy look by pulling the braids apart, this will also make your braids look more dynamic. You can also keep your hair neat with bumps and knots.
11.) Cascading Fishtail Bun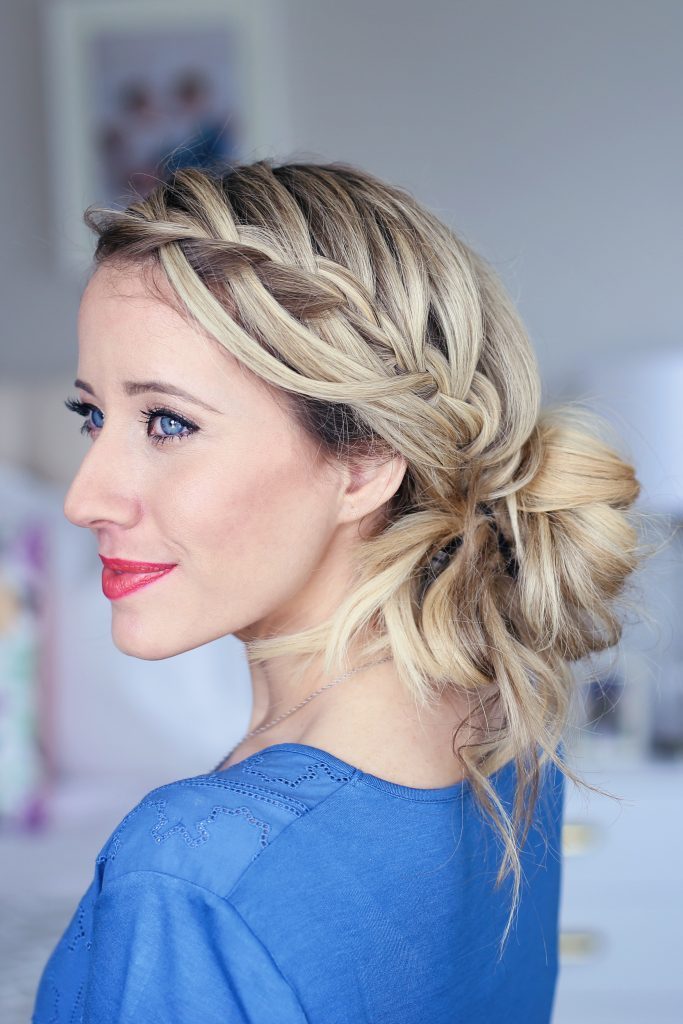 The cascading waterfall fish braid is a gorgeous hairstyle. You can create a beautiful braid at a side to get a fresh and beautiful hairstyle. Secure the braid and for a versatile look make a messy bun.
12.) Double Bubble Fishtail Braid Hairstyles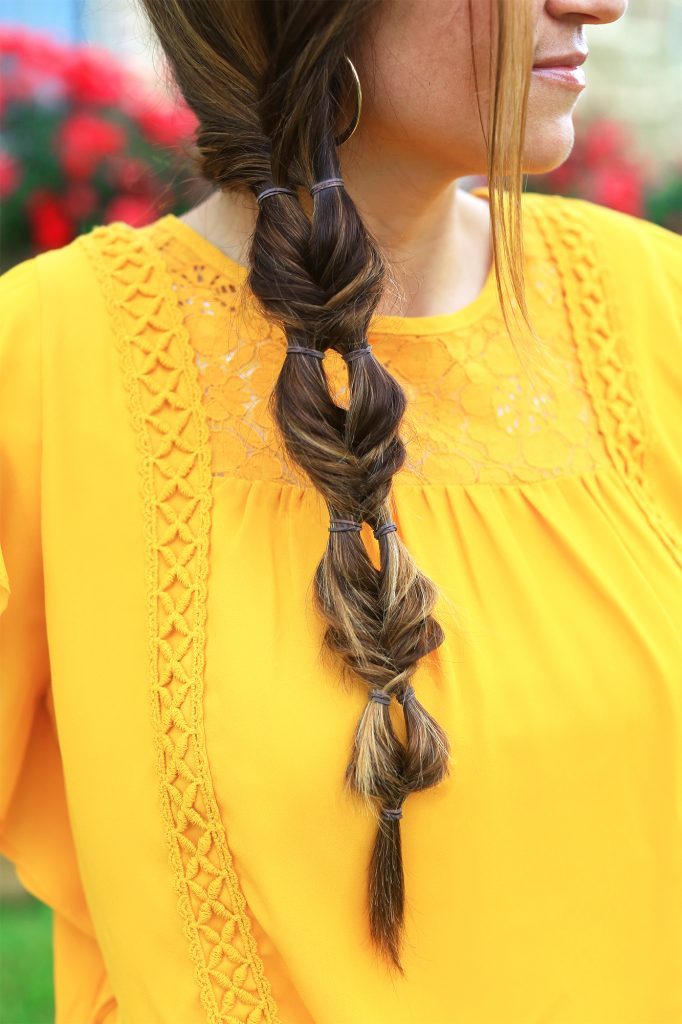 This is a pretty, unique hairstyle. The combo of bubble braid with the fish braid is fresh and creative hairstyle. For this, you need fish braid a section of your hair and then make two separate sections of your braid secure them with a band. Again make a section of fishtail braid using the two separate sections and tie two sections separately with a band repeat this till the full length of your hair.
13.) Double Dutch Braid with Fishtail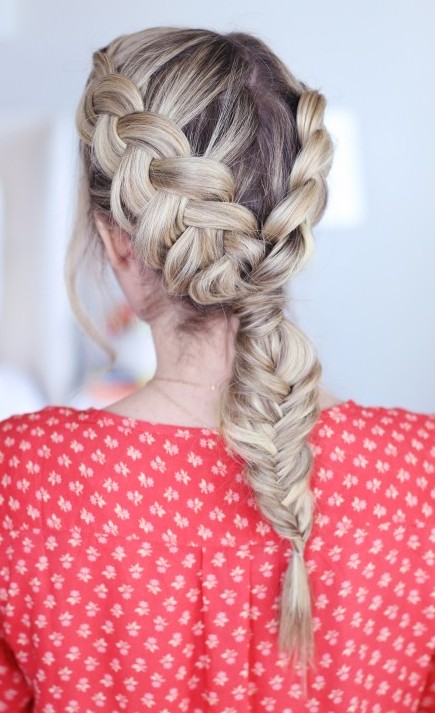 The combo of the classic braid styles is just mind-blowing. To start this hairstyle you need to create two Dutch braids at the both sides till the neckline and secure the braids with a band, to give an extra natural look you can take a strand of hair to wrap around the band and secure it with a pin. Later you can create a fishtail out of the pony.
14.) Flower Child Fishtail Braid Hairstyles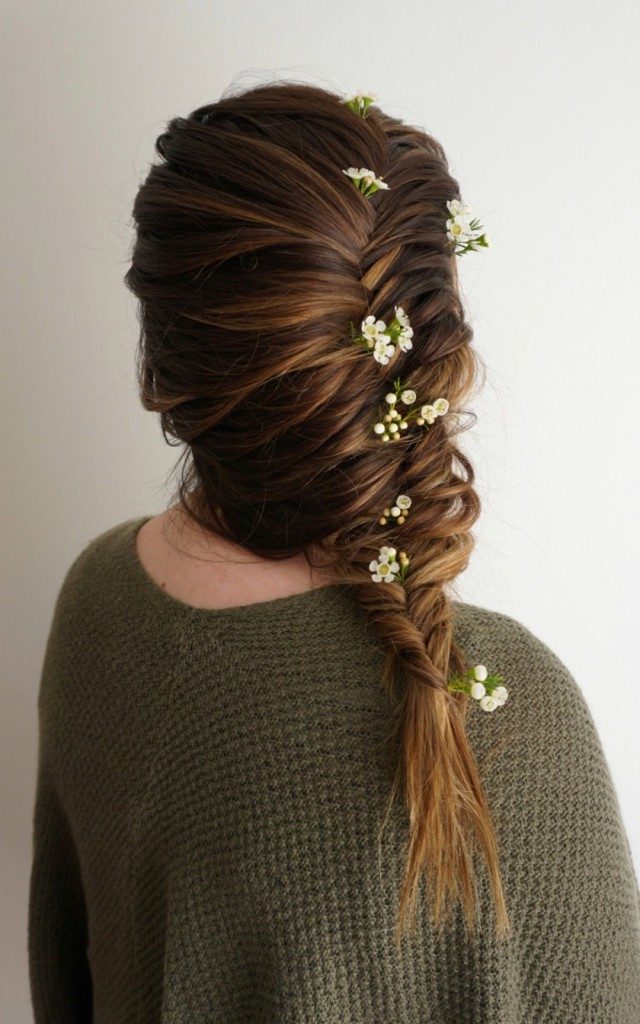 What is more beautiful than a hairstyle with flowers? You can use beautiful flowers to get an elegant hairstyle. The floral hairstyles makes you look like a Greek Goddess. Incorporate your fish braid hairstyle with a little group of wax flower. This hair style will showcase a pretty dimensional coloured hairstyle.
15.) Cascading Waterfalls with Side Fish Tail Braid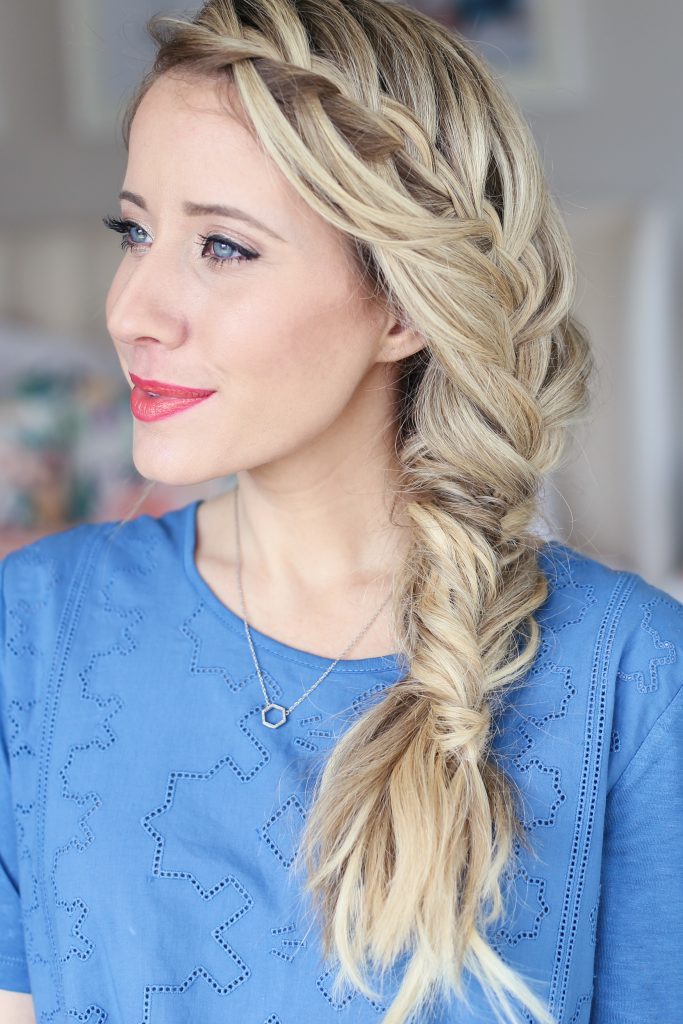 You can customise your hairstyle with a cascading waterfall hairstyle at the sides and later add an elegant fishtail braid. The gradual transformation of the two hairstyles is just pretty and looks great on women with medium to long length hair.