Today short haircuts have broken all the barriers and they have become equally favorite as long hair among women. However, short hair can be a disaster, especially if you have fine or thin hair. So if you love short hair then go for a cut that suits your hair and uplifts your looks. To help you we have come up with 15 different short haircuts for fine hair.
Lit of Short Haircuts for Fine Hair:
1.) Layered Pixie with Fringes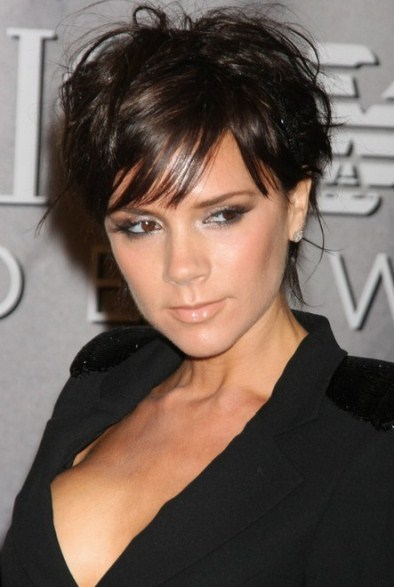 Sharply layered angles with short haircuts adds fine texture to the hair. With this hairstyle, your tresses will not look flat from the top thus it is one of the best short haircuts for fine hair. To enhance your look you can opt for styling.
2.) Short Wavy Haircut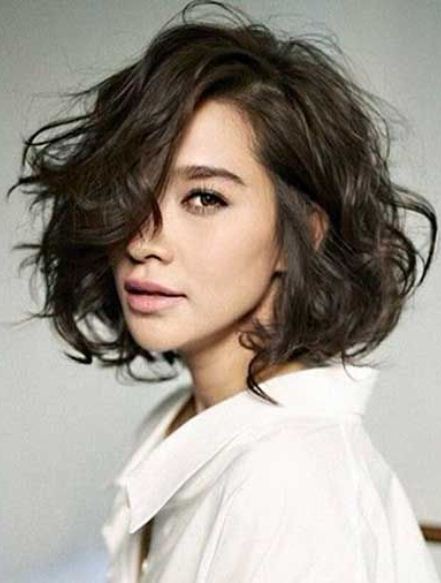 Soft waves for short layered tresses is one of the easiest ways to add texture that too without extra volume. So if you have fine hair then you can consider this haircut for yourself.
3.) Layered Bob Haircuts for Fine Hair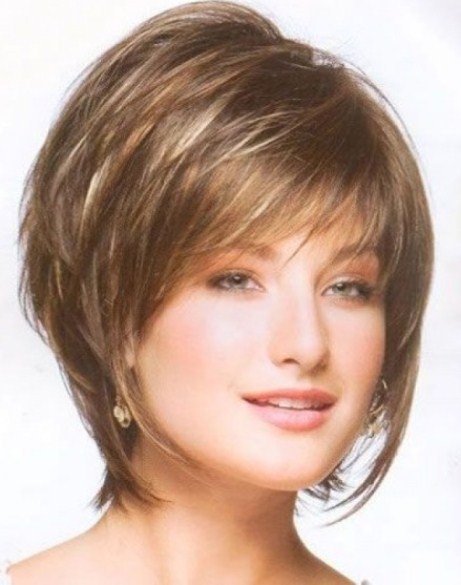 Layers give sufficient texture to hair, to uplift your look go for a layered bob cut. For a classy look, you can ask your hairstylist for side swept. This haircut is apt for all the occasions, therefore, it is among the best haircuts for fine hair.
4.) Short Choppy Pixie Haircut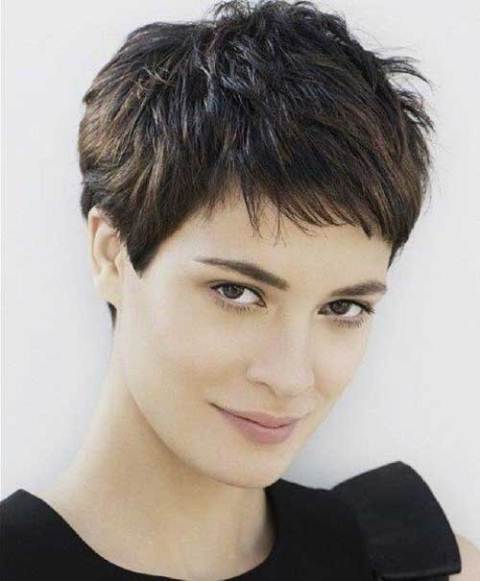 Next haircut in our list of classy haircuts for fine hair is a short choppy pixie. Pixie haircut has become a trendsetter and to top it comes choppy pixie. It is just ideal for short hair. To enhance your looks you can color them.
5.) Short Mohawk Haircut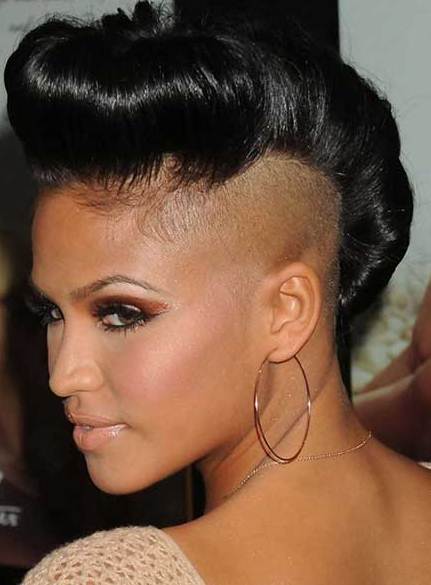 If you are looking for a distinctive haircut then you can ask your hairstylist for mohawk haircut. It looks good on short and fine hair as well. It add volume to your flat tresses and give you funky and cool look.
6.) Asymmetrical Side-Parted Haircut
To give yourself a new look go for an asymmetrical side-parted haircut. It will pull off your flat head and add sass to your look. This haircut is just perfect for every occasion. It is definitely one of the sassy short haircuts for fine hair.
7.) Short Hair with Bangs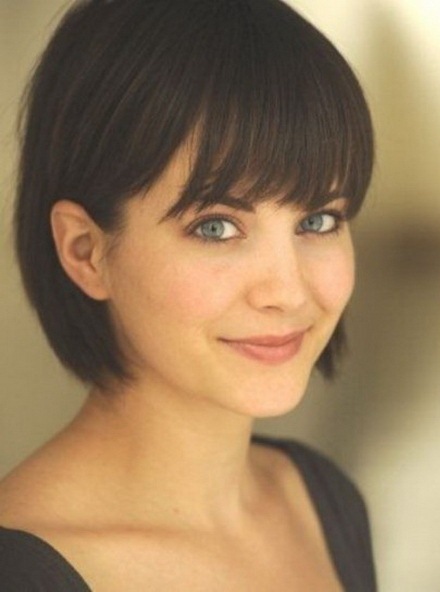 If you do not want to try much with your short hair then just go for bangs. They look so cool. Either leave them or tuck them with a classy hairpin, it is your choice. In anyway, you are just going to look stunning.
8.) Feathered Pixie with Shaved Sides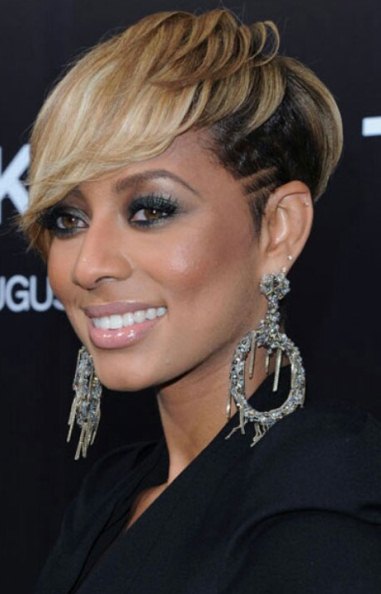 Feathered pixie cut will give life to your lifeless hair. To make this haircut more classy you can have your sides shaved. It will give you carefree look.
9.) Short Textured Haircut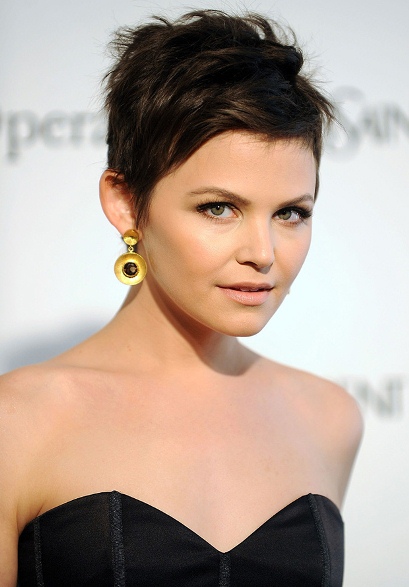 Simple and short haircut looks cool and it also updates the thinner strands of hair. If you do not want to try your hands on any lucrative haircut then this haircut is apt for you. The simple textured haircuts itself speaks volume.
10.) Straight Bob for Thin Hair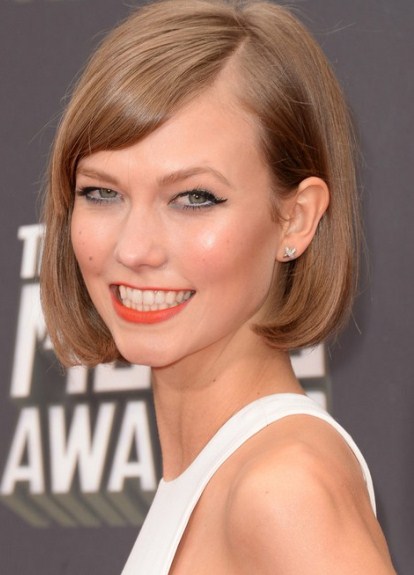 Bob cut is one of the classic haircuts and it goes well with every hair texture. For fine or thin hair you can choose straight bob haircut. It will give you a soft and subtle look. To add the volume to your tresses you can get them colored.
11.) Torn Pixie Haircut with Fringes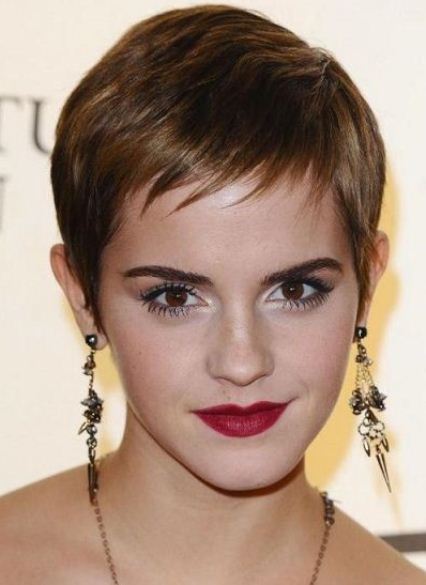 Deep roots add volume to the thin hair. It adds a spare sass to your looks torn haircut is ideal for girls who love flaunting distinctive haircuts. A fringe will definitely accentuate their looks.
12.) Face Framing Fringes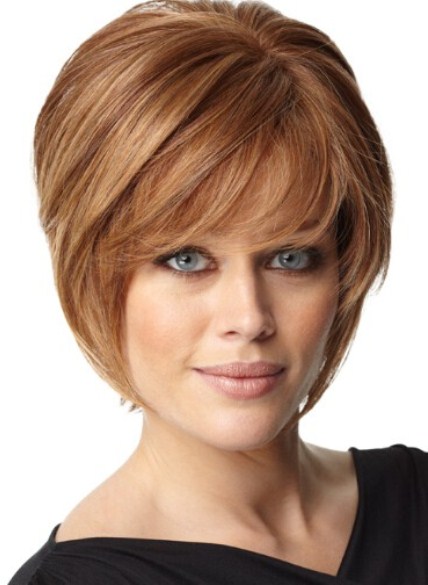 A long fringe will give you a sassy look and it won't bother you for having chopped your hair. It will suit your thin hair and take your look at another level. We vouch you won't regret for this haircut.
13.) Feminine Spikes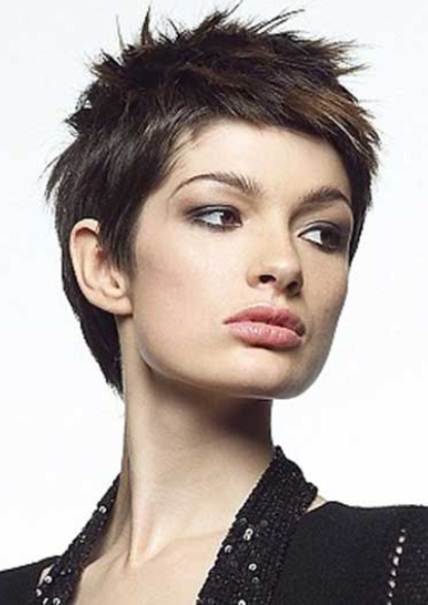 Spike hairstyle is generally associated with boys but it work equally good for girls as well. This hairstyle is for  all the playful girls out there who love to don men haircuts but are truly feminine.
14.) Bouncy Blunt Haircut
Blunt cut goes well with all hair type. For thin hair, you can choose bouncy blunt haircut. While chopping your tresses, your hairstylist will add more bounce to your tresses that will add volume to your hair.
15.) Undercut Faux Hawk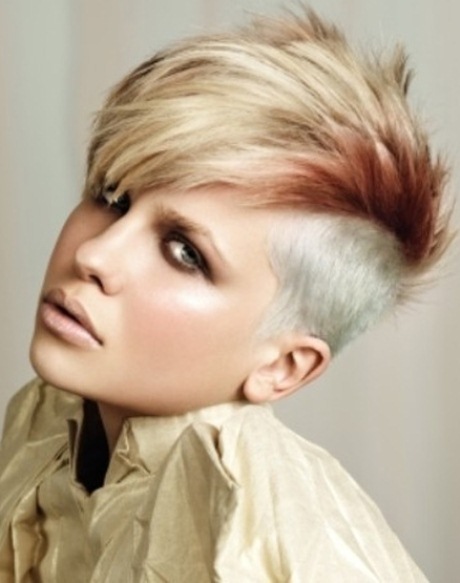 If you want to show your creative side with too short hair then this haircut is ideal for you. It will enhance the texture of your hair and give you different look that will definitely grab eyeballs.