Highlights in brown hair add a spice to your hairstyle. Even a simple look elegant with right chosen hair color or brown highlights. Brown hair is considered most intelligent and playful among an entire lot of hair colors. The different hues of brown like blonde, ash blonde, chocolate, caramel and sun-kissed give you an opportunity to experiment with your looks and to explore trendy and stylish hairstyles. Brown is probably a versatile color that can be mixed and matched with almost every hairstyle and highlights. Here, we have listed some trendy solutions for light brown hair with highlights.
List of Trendy Solutions for Light Brown Hair with Highlights:
Side Swept Waves for Ash Blonde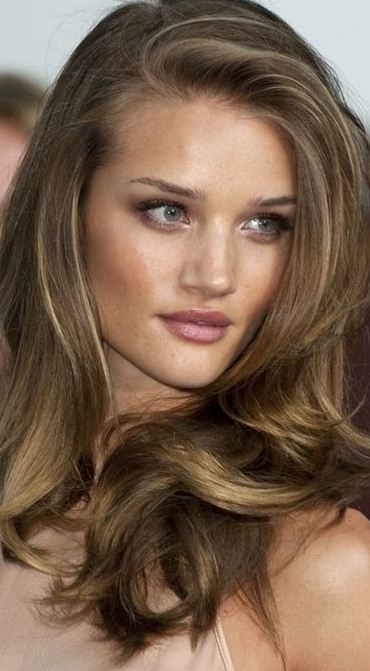 If you do not prefer complete blonde look then try this beautiful light brown highlights that is perfect for you. Ash blonde gives a different look from blonde and brunette. It breaks the monotony and gives you altogether different look. To take the look a notch higher go for side swept.
Asymmetrical Cut with Highlights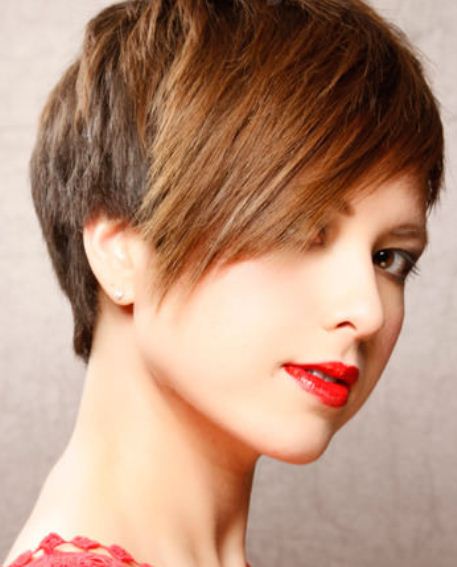 Who says that color coordination can be done for clothes only, it can be done for hair as well. If you have short hair then must try this interesting light brown highlights and lowlights at the front. Light brown highlights with deeps brown tresses is the best example of this. To make this look best get the asymmetrical haircut .
Curled Hairstyle for Caramel Hair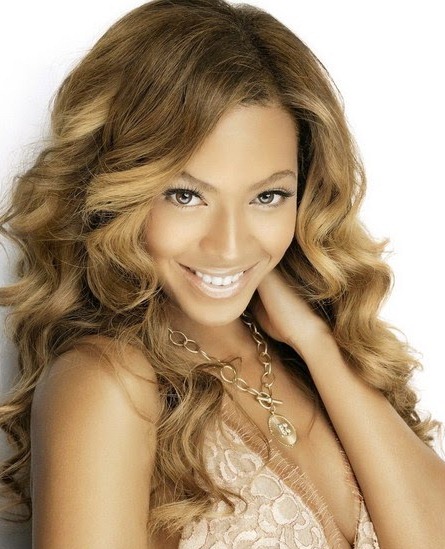 Curls can never go out of the fashion. They make an excellent pair with caramel hair. To accentuate your look get a middle or side part. For a casual look, you can tousle your locks. This becomes one of the best light brown highlights for long hair.
Voluminous Honey Color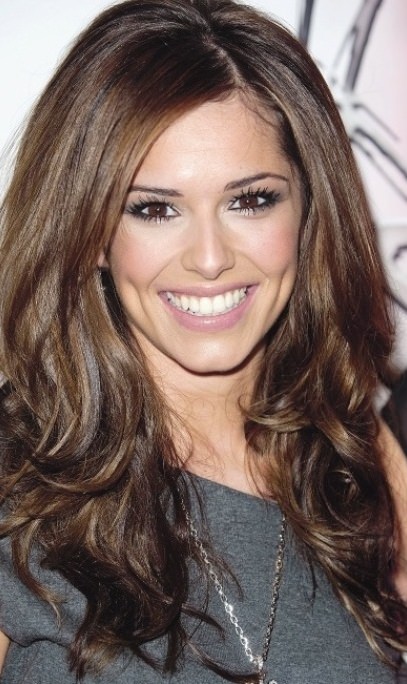 Hollywood has always been a source of inspiration, especially for looks and hairstyles. This voluminous honey color is also a gift from Hollywood. With this sassy hairstyle will definitely look like a diva.
Asymmetrical Wavy Short Hair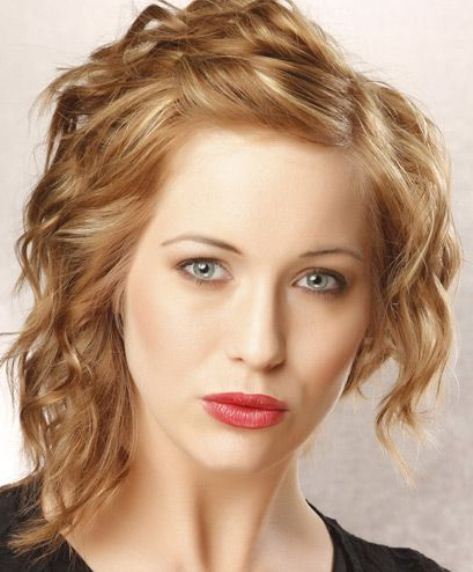 Your light brown hair will look best with asymmetrical wavy short hair. The blend of blonde and copper light brown highlights will uplift your look. To make your own style statement get A-line bob haircut with loose waves.
Chunky Highlights on Straight Hair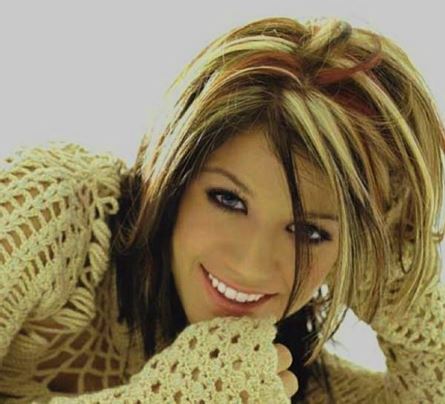 Girls with long and straight hair should go for chunky highlights. To achieve this classy look get thick strips of blonde in your brown hair. Straight hair will beautifully showcase the streaks of color that different from the ends and roots.
Copper Look for Straight and Long Hair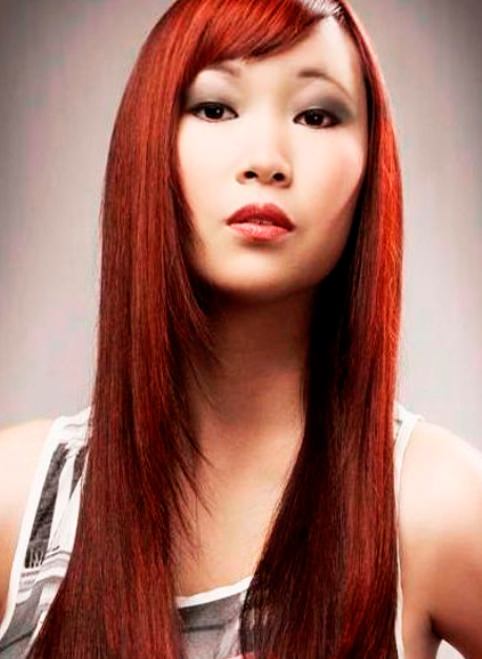 This 90's look definitely needs a comeback. It was an eye catcher back then and even today it can earn you loads of compliments. The copper and blonde highlights will blend perfectly with your straight tresses giving it volume and perfect finish.
Chestnut Sombre Curls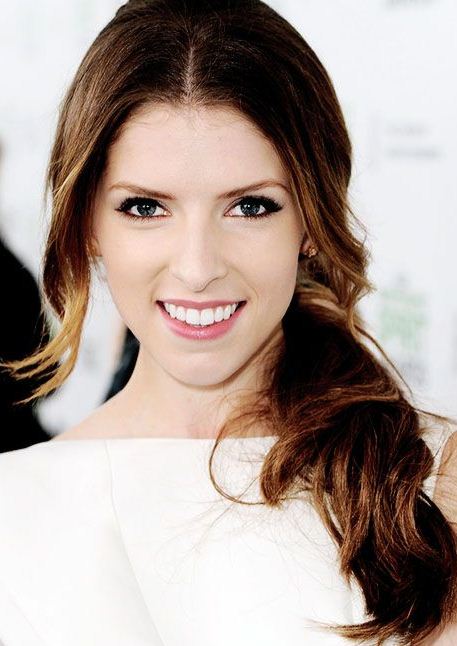 For natural curls and brown hair, chestnut somber curls are great options. It gives a casual look, low on maintenance and perfect for all events. To avoid the hassles ash light brown will definitely fill your bill. Carry this hairstyle for any special event with subtle makeup.
Tousled Golden Copper Braid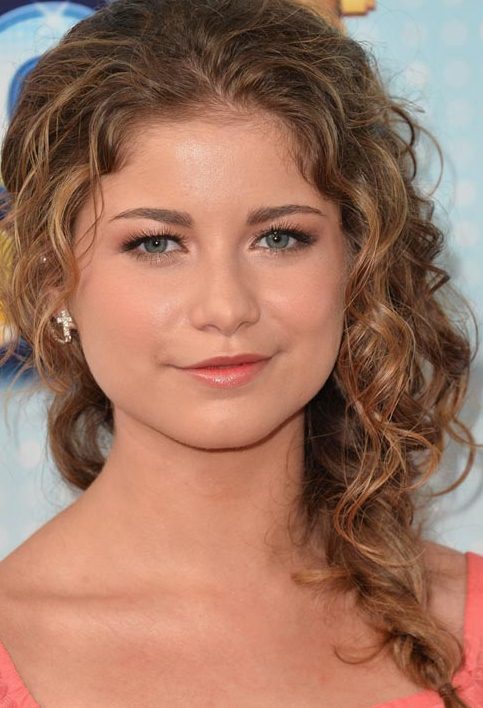 For simple yet edgy looks golden copper braid always work. Blonde light brown highlights with light brown add a tinge of glamor quotient to your looks. This hairstyle looks best on thin hair. You can try this hairstyle for a prom night or for a special date.
Light Caramel Highlights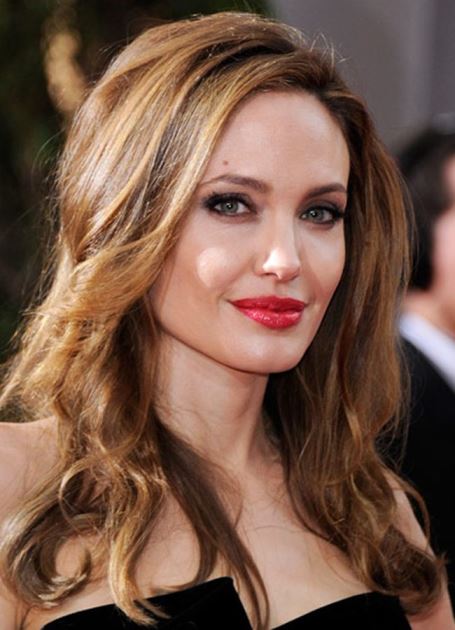 Check out Angelina Jolie for her sparkling look. She looks glamorous as well as simple with her caramel highlights. It will compliment your natural brown tresses and give you a refreshing look. Go and get Angelina Jolie look for any special event.
Caramel Hair with Dark Chocolate Roots
Caramel ombre highlights will add depth to your natural brown tresses. The combination of chocolate and caramel will give you appealing look. Curl them or leave them straight it's up to you, in both ways you will dazzle the floor.
Soft Bronde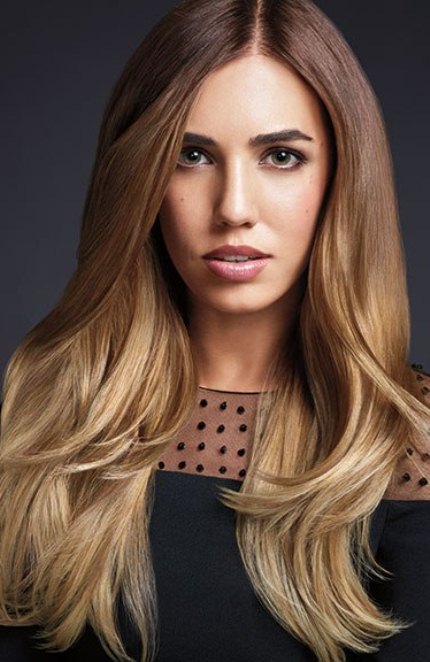 Sometimes simplicity and your natural hair work better than any other hairstyle. Brown and blonde make bronde, a perfect match for a party look with a middle parting and soft. This soft hair color will definitely give you a celebrity look. It is one of the solutions for light brown hair with highlights.
Divine Peachy Hair Color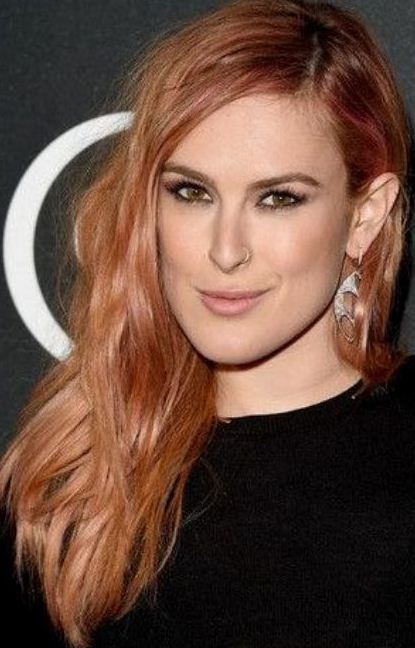 One can experiment N number of hair colors with natural brown tresses. Silk peachy waves are best amongst them. It adds the warmth and redefines the look.
Brown

 Blonde Hairstyle with Loose Waves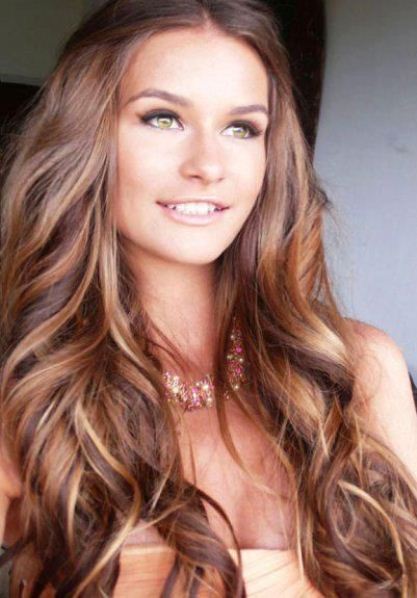 Blonde hairstyle with loose waves looks smashingly hot. It gives you a glamorous look that you can carry anywhere and everywhere. The light and dark brown higlights looks best with long and soft curly hair length.
Golden Sparks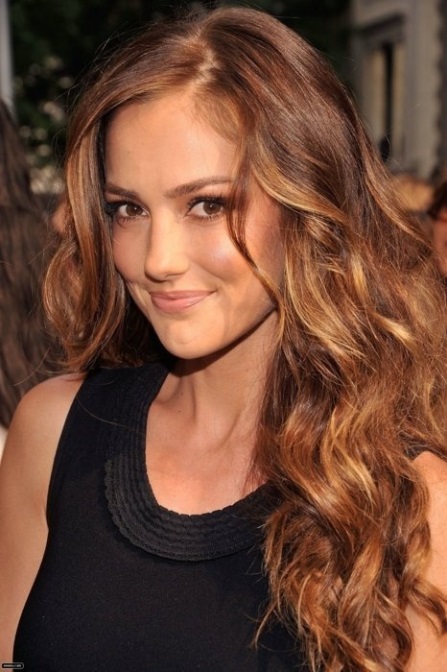 To add a spark and life to your dull boring hairstyle go for subtle partial highlights. This will give a natural look yet it will make your stand out from the crowd. This hair color will be for sure a heads turner.
Golden Streaks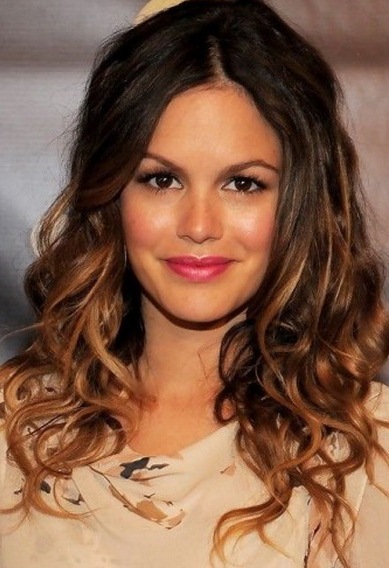 Next in our list of solutions for light brown hair with highlights is golden streaks. The combination of Golden Streaks with natural brown hair at ends with soft curls accentuate your overall appearance as well as make you stand out of the crowd. Try this bold look with nude makeup for more interesting effect.
Chestnut Highlights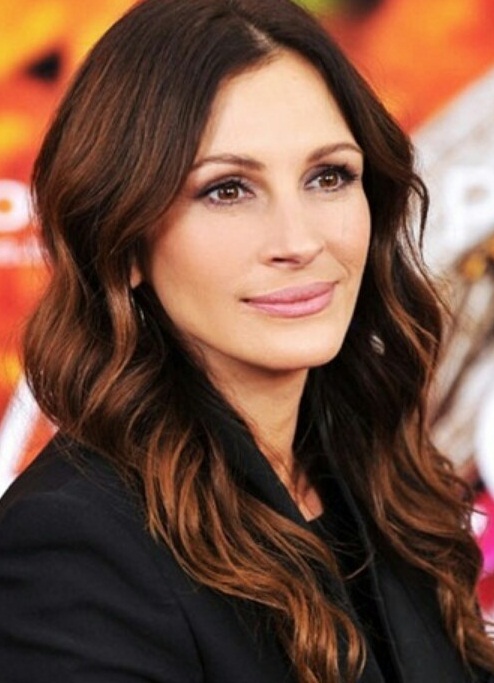 Subtle highlights like chestnut enhance the texture of the hair and give you sun-kissed hair which topples the list of best hair colors of 2016.
Sun Kissed Hair Color
This is another best light brown highlights for long hair. The combination of light and dark brown color looks smashingly hot on short tresses with blonde highlights in between. It gives a quirky look for any wedding or for a fomal invite.
Different Shades of Brown
If you do not want to experiment with different colors on your natural brown tresses then why don't you explore different hues of brown. Trust us they will look distinctive and enhance your overall looks.
Pastel Color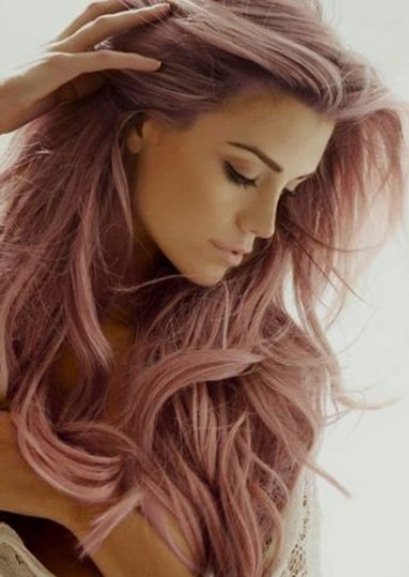 Last but not least in our list of solutions for light brown hair with highlights is pastel colors. Pastel color looks best on natural light brown hair and beige skin tone. It gives simple yet stylish looks that will definitely earn you browny points.