Ash blonde hair looks are a new entrant in the styling list. It gives a sterling metallic effect. They own a natural charm that soothes the eyes. These mute colors are taking the fashion world by storm. The gray hair color was earlier associated with aging but now it is ruling the trend with different hues of gray like silver and ash. We've got 15 flattering ash blonde hair looks that will give you an idea how stunning these earthy colors can look on your hair.
List of Flattering Ash Blonde Hair Looks:
1.) Choppy Ash Blonde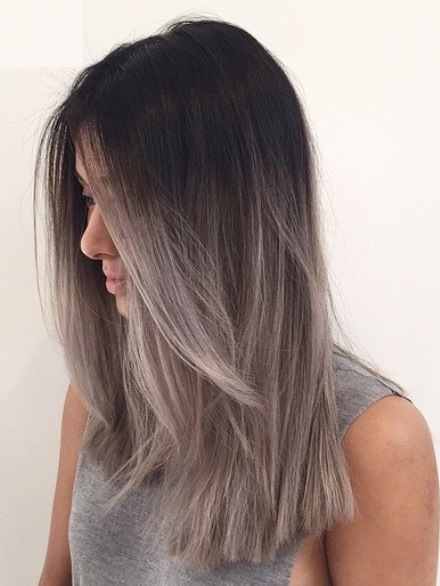 Choppy ash blonde hairstyle is one of the classy ash blonde hair looks. This is a perfect hairstyle for straight hair. It gives an edgy look. And, the choppy layers frame the face beautifully which further enhances the facial features. It is a nice way to highlight the lighter streaks of gray towards the end.
2.) Ashy Blonde Strands with Dark Roots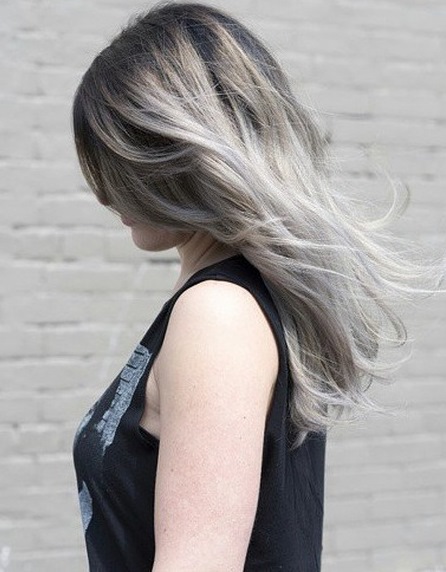 This is one of the natural ash blonde hair looks. It features the natural dark roots with ashy blonde strands. The transition from dark to light is simply amazing.
3.) Baby Blonde Ombre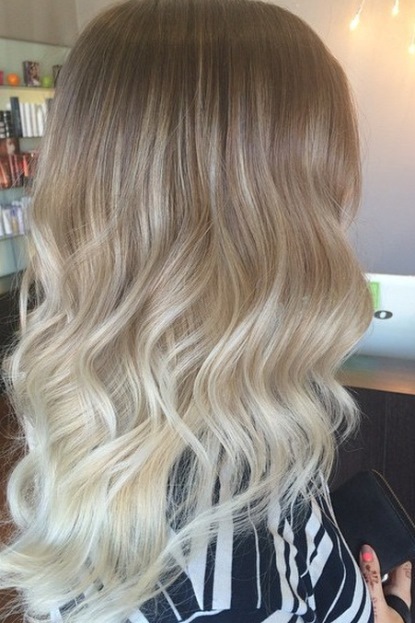 This hairstyle is a perfect combination of the blonde and ombre that features the fade of dark to light hair with the hint of gray.
4.) Ash Blonde Ombre with Balayage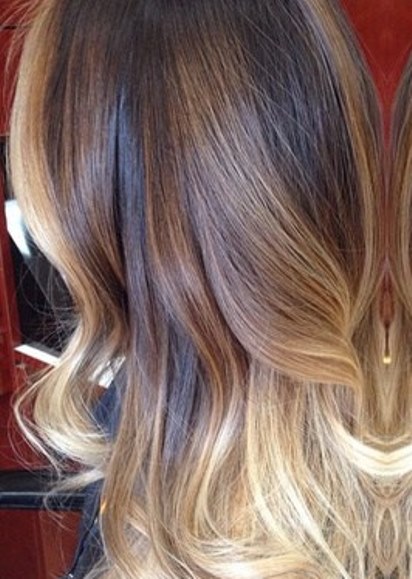 This coloristic solution is the best example of the multi- toned hair. The hues of the darker color gradually fade into lighter at the ends, create your own statement with this lovely hairstyle.
5.) Ash Blonde Ombre with Earthy Tone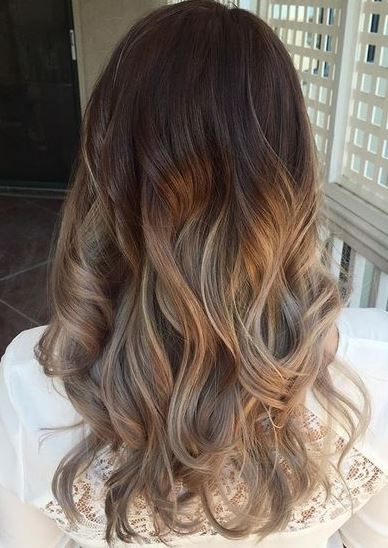 Natural earth tone gives an endearing look. Discrete ash blonde strands like in the image above are suitable for every occasions and events.
6.) Discrete Ash Blonde Ombre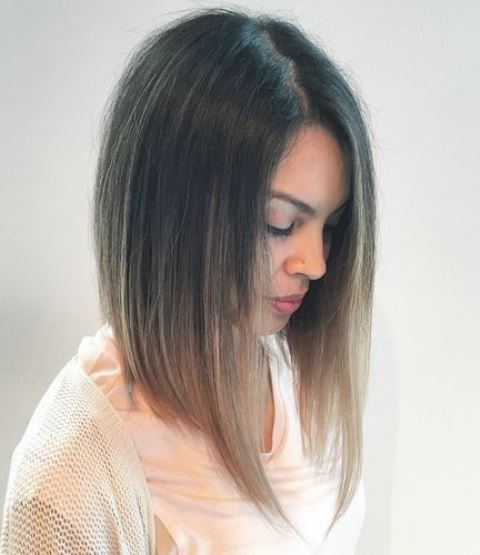 This is definitely one of the flattering ash blonde hair looks. You can don it anywhere you like, that makes it more appealing.
7.) Casual Ash Blonde Ombre Look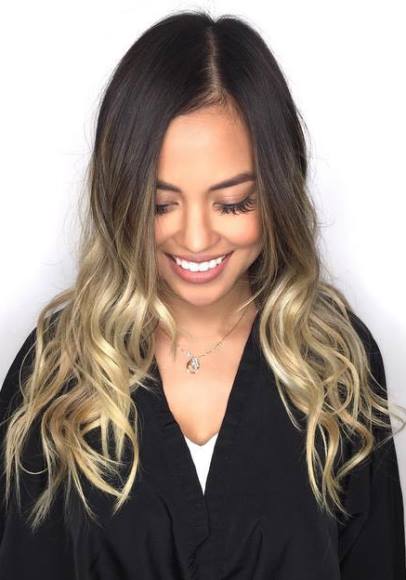 If you are looking for a higher hair color this is the one for you. This will give you an ideal look you want, neither too flashy nor to undertone, so do give it a try.
8.) Ash Blonde with Silver Touch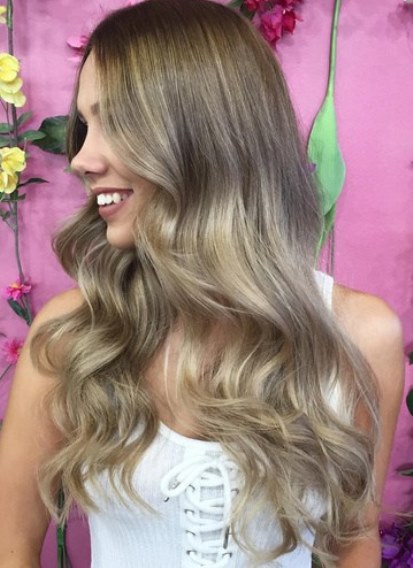 Instead of going for contrasting color combination, you can opt for a natural palette.  The ash blonde as a base with silver touch is the best example of it. It will give you a subtle look that is perfect for the formal meetings and the casual outings.
9.) Golden Blonde with Ash Blonde Balayage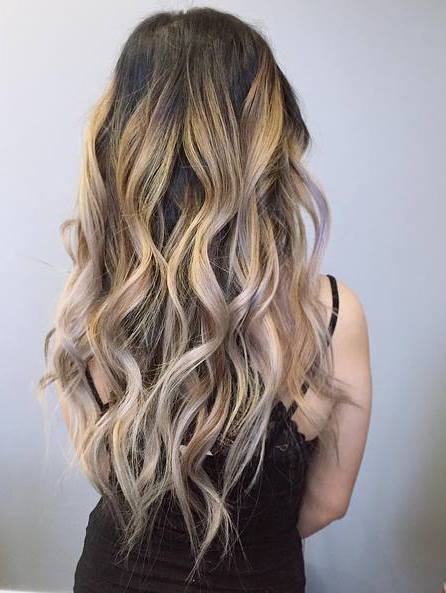 This is the perfect blend of the classy, sassy Ash blonde hair looks. Long dark hair with highlighted silver and golden accents gives a scintillating look. For a flawless look style soft waves and leave your locks loose.
10.) Long Ash Blonde Ombre Look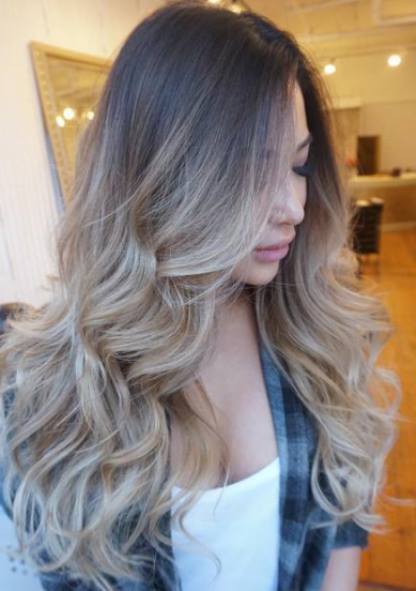 This hairstyle is a nice example of the transition from dark to light color. The touch of blonde hue gives it a glamorous appeal. This is surely one of the mesmerizing ash blonde hair looks to try this season.
11.) Subtle Ash Blonde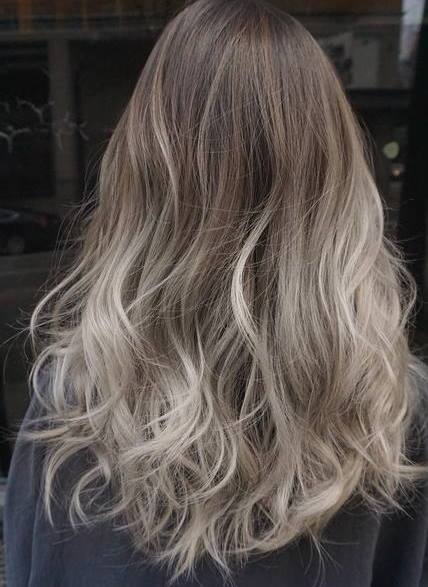 Give your blonde hair an edgy look by adding a hint of silver color to it. The natural earthy roots can flawlessly blend with ashy blonde. Do try your hands on this gorgeous hairstyle for a nice look.
12.) Ash blonde Pixie with Dark Roots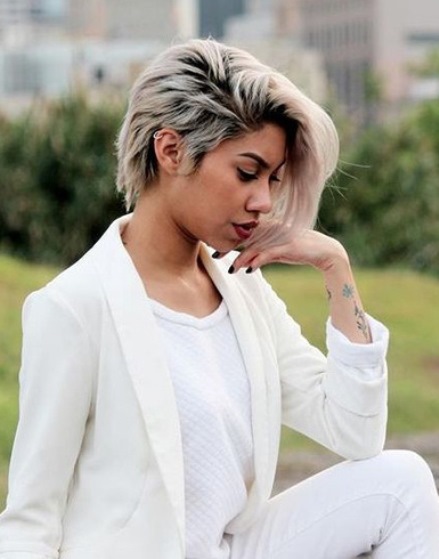 Many people believe that ombre and blonde can go well with long locks only. However, in the contrary they look equally ravishing on the short haircuts like pixie. The dark toots with ash blonde strands gives a scintillating look.
13.) Straight and Metallic Hairstyle
This coloristic solution gives a metallic effect to the hair. The long straight locks with contrasting colors on the roots and on the ends will give you starlet look.
14.) Blonde to Copper Reverse Ombre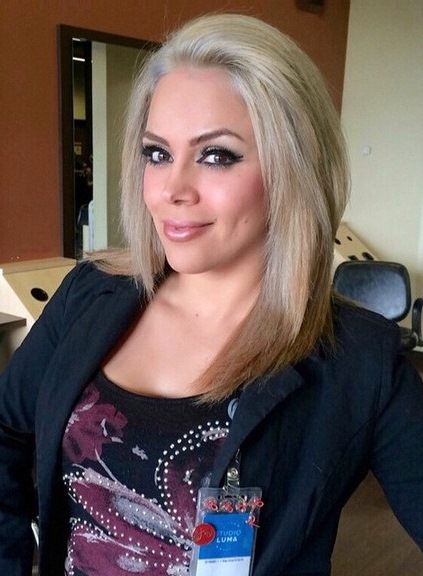 This hair look is a classic example of the reverse ombre that features lighter roots and darker ends. A touch of blonde will make this hairstyle outshine others.
15.) Brown to Silver Ombre Hair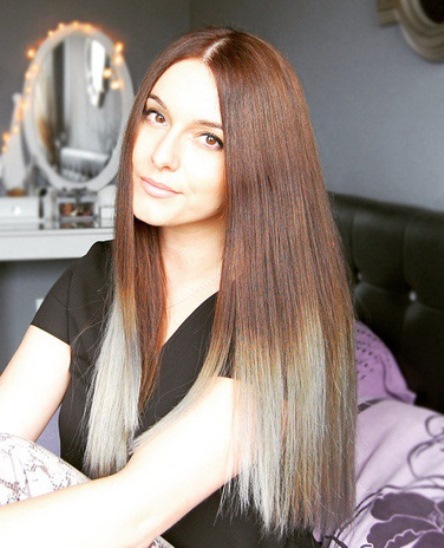 Straight hair with different hues of colors looks simply stunning. The auburn brown with ashy dipped ends is so mesmerizing.