Symmetrical bobs are trendy and classic. However, it can often give you a monotonous look especially to the women who are perpetually on the hunt of different hairstyles every day. For such woman, asymmetrical bobs work perfectly. It gives them an edgy and stylish look every day. This style is open to different variations, hair colors, and styling as well. Read more, to know different asymmetrical bobs that are perfect for occasional and everyday styling.
List of Different Asymmetrical Bobs
1.) Edgy

 Shoulder-Length Cut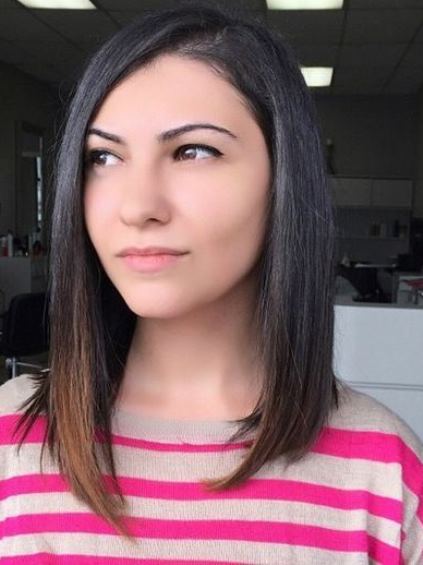 This lob asymmetric hairstyle is one of the classy asymmetrical bobs. It features deep side parts and ombreed tips. This haircut will give a dramatic effect to your looks.
2.) Blunt Bob with an Angled Sides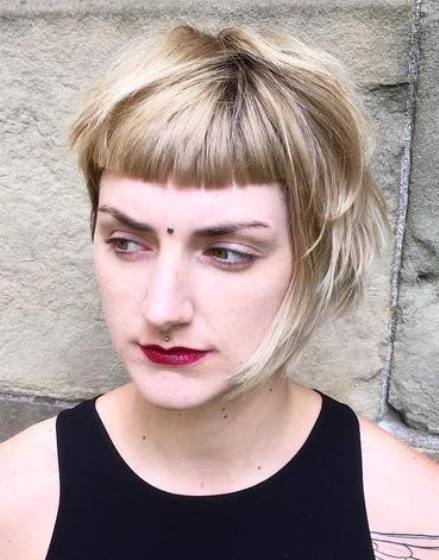 Bangs are in trend, the cropped and short bangs give a fresh look. This angled bob has an asymmetrical edge and the layering makes it extremely fashionable. Thus, this is one of the must try asymmetrical bobs.
3.) Sleek Medium Blonde Bob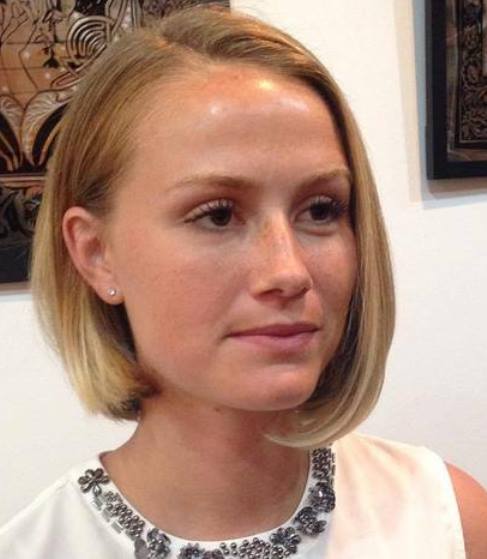 If you want to slightly change your look then you should try this particular bob hairstyle. This uneven, straight bob will add a hint of glamor to your looks. The blonde color goes well with it.
4.) Straight and Sleek Black Bob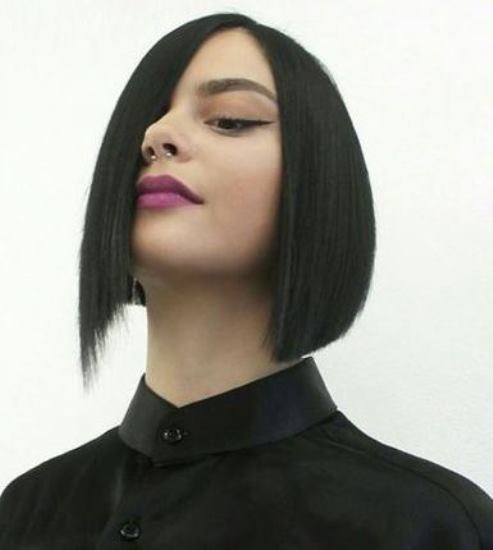 An angled cut can give all new look to your simple black hair. The sharp diagonal chopped at one side looks absolutely amazing. This is definitely one of the classy asymmetrical bobs.
5.) Wavy Side-Swept Bob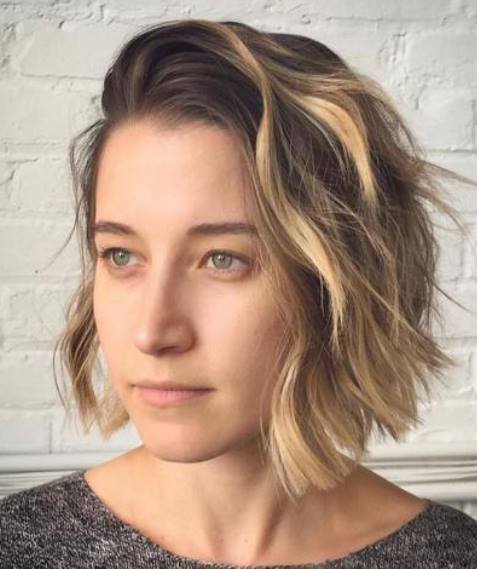 If you are planning to chop your natural wavy anytime soon then you should go for this asymmetrical bob. This is one of the best asymmetrical bobs to try.
6.) Precise Angled and Fabulous Highlights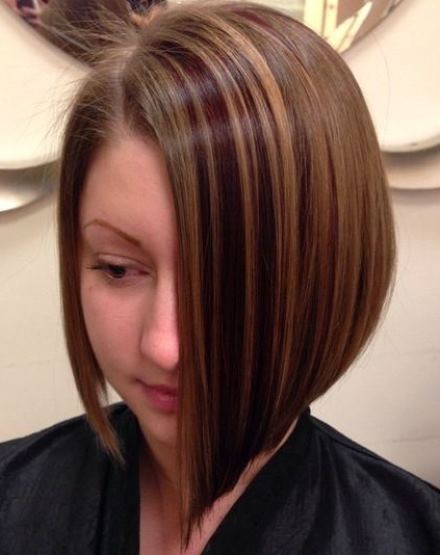 This bob hairstyle is our personal favorite. It gives a neat and dapper look. The highlights go well with this classy bob. This is one of the asymmetrical bobs for regular styling.
7.) Lopsided Lob with Diagonal Bangs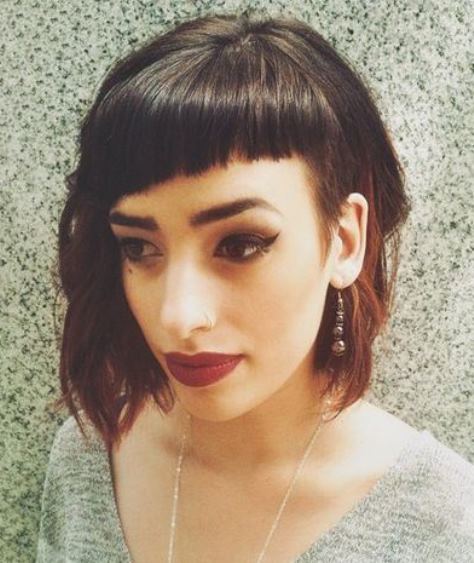 If you want to experiment with your style then this is the perfect hairstyle for you. The diagonal bangs are everyone's cup of cake. It gives an ultra-chic look. The lopsided lob is open to curling and straightening. This is definitely one of the experimental asymmetrical bobs.
8.) Wavy Lob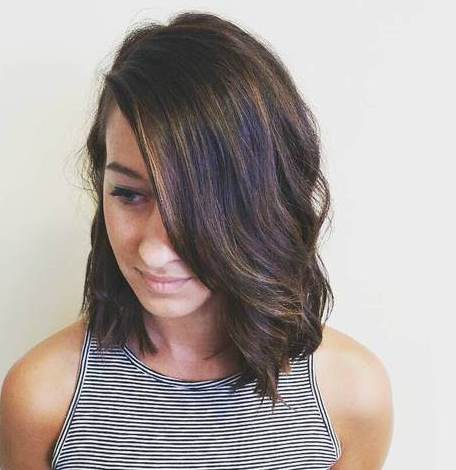 This is one of the asymmetrical bobs that you can carry regularly and with little styling you can rock the special occasions as well with this hairstyle.
9.) Fiery Angled Ombre Bob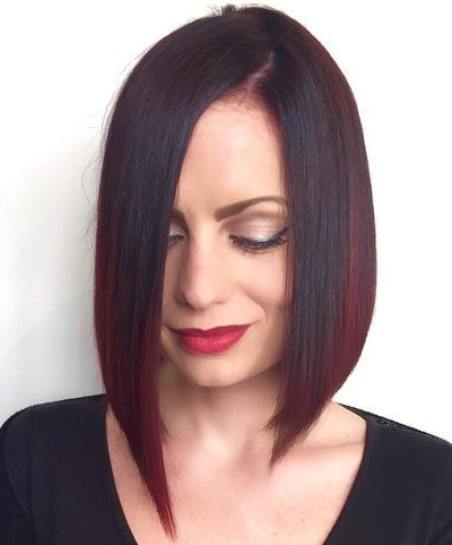 If you want a red-hot then this style is right for you. Red hair will give you all new look and you can showcase your different sides.
10.) Layered Curly Bob with Highlights
This hairstyle is best for the ladies with thin hair. The layer adds the volume and gives you a perfect look. This hairstyle is ideal for regular styling and for special occasions you can slightly curl it to get the fancy look.
11.) Stacked Bob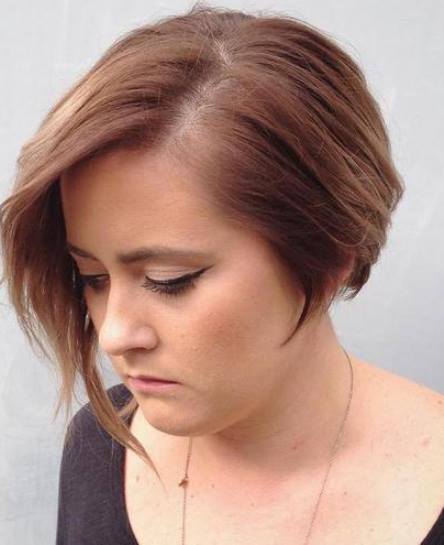 Girls who love too short hair must try this hairstyle. This pretty auburn color gives a dramatic effect to your looks. This asymmetric bob is low on maintenance. This is one of the simple asymmetrical bobs.
12.) Medium Length, Bangs and Side Undercut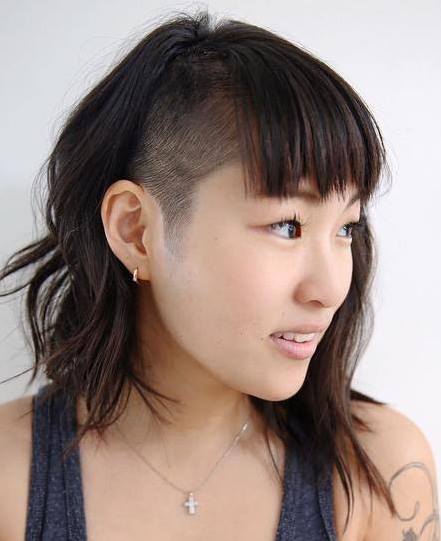 If you are planning to transform your looks then this is the ideal hairstyle to go for. It gives a funky and edgy looks.
13.) Descending Corner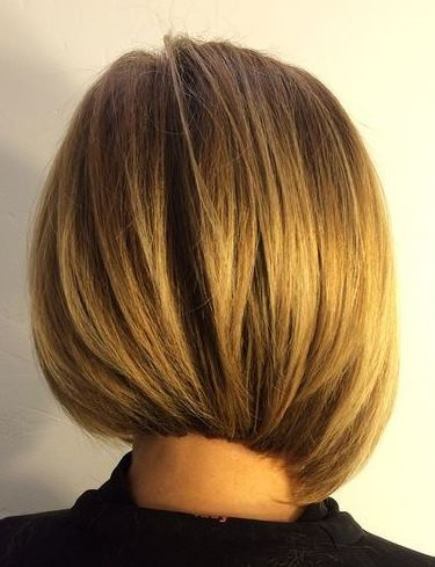 This style will add a fun twist to your regular bob hairstyle. The hair is uniform at the back and has the edge on the side. This is one of the classy asymmetrical bobs 2016.
14.) Twist on Inverted Bob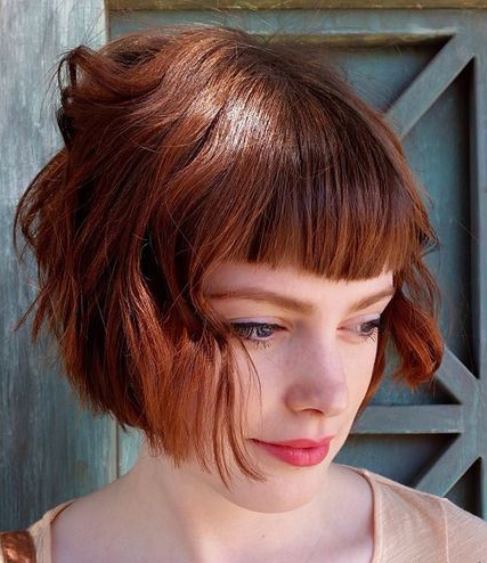 This hairstyle will give you a carefree look. It features edgy color and stacked bob. The chin length hair is perfect for the summers. This is an ideal hairstyle for all type hair textures.
15.) Wavy Side-Side Parted Bob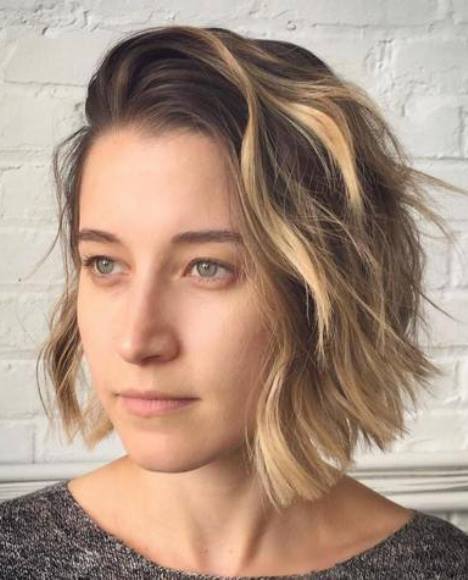 This is one of the sober and elegant asymmetric bobs. It looks so classy. The slight waves look nice on this hairstyle. This style is ideal for all the times.
16.) Short Graduated Bob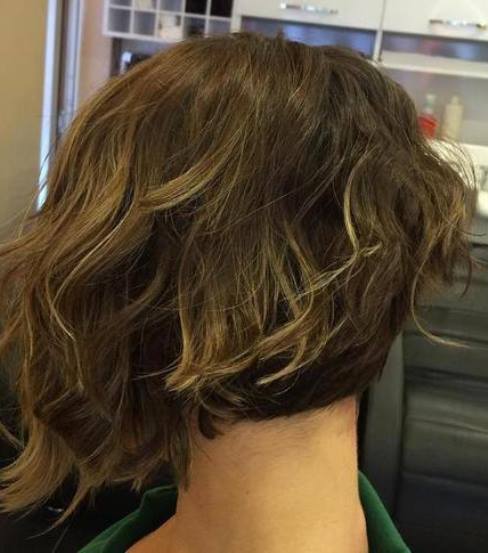 Blonde babylights looks cool on this layered bob hairstyle. It adds a playful twist to your looks. This is one of the funky asymmetrical bobs.
17.) Front Swept Deep Angles Bob with Shaved Sides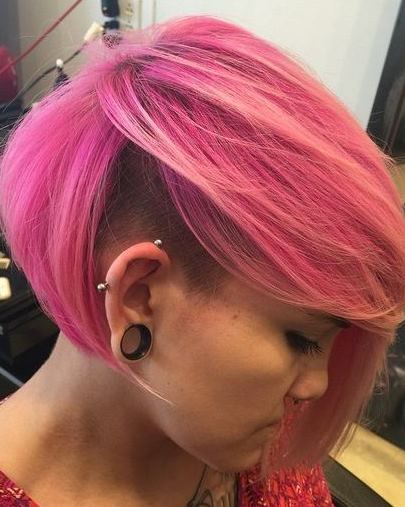 The pink color is ruling the trend. It gives you awe-inspiring looks. From the gym, college classes to meet greet you can carry this hairstyle anywhere. The shaved sides give funky look.
18.) Deep Red Half Pixie Half Bob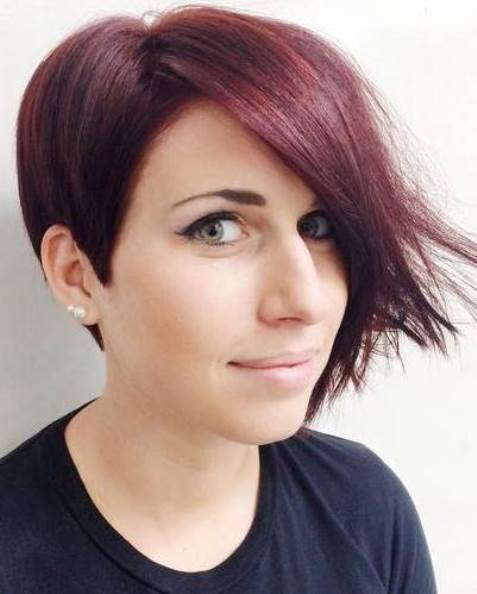 This hairstyle is a perfect blend of the two trendy short haircuts that are pixie and bob cut. It gives you carefree look. This hairstyle is low on maintenance. Do try it.
19.) Shaggy Uneven Bob
Shag haircuts give an inspiring look. The combination of bob and pixie speaks volume. To take this hairstyle a notch higher goes for a nice hue of brown to color your locks.
20.) Sharp Choppy Bob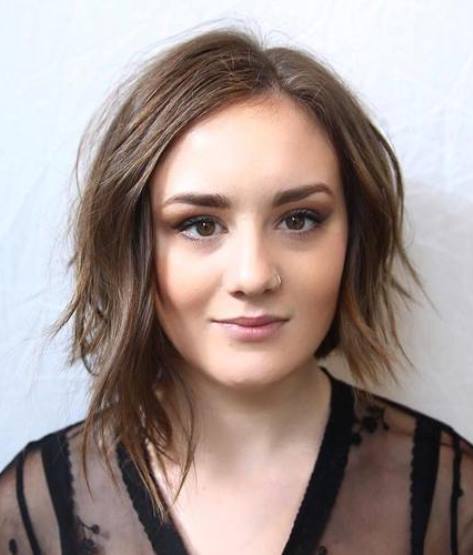 This shoulder brazing bob hairstyle is low on maintenance. It will give you chic look that is perfect for your college and a gym.