Straight and smooth hair do not require any hair solutions since they offer a complete look. However, straight locks could be boring at times, to add a fun twist to your hairstyle you need to style them. Below we have listed 20 straight hairstyles that are in trend and are a breeze for styling.
List of Straight Hairstyles:
1.)  Half Braided Fishtail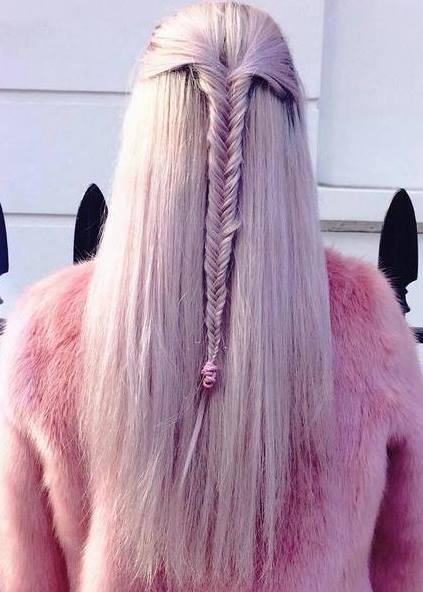 This is definitely one of the super chic straight hairstyles. If you want to leave your straight hair loose then this is a perfect hairstyle for you. The half weaved fishtail will give a dramatic effect to your looks.
2.) Mohawk Hairdo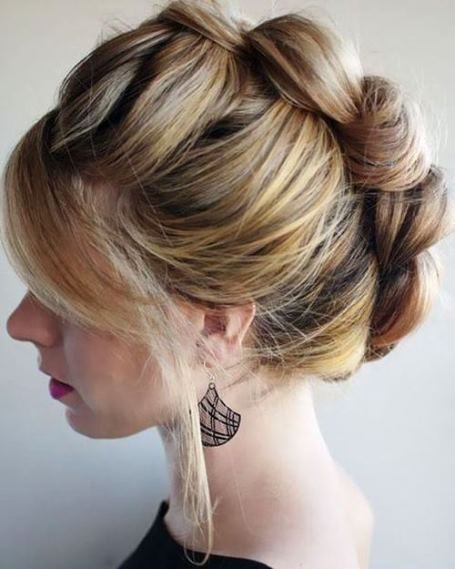 This hairdo is inspired from the well- known Mohawk hairstyle. It is an inside-out French braid with bangs on the side to give a feminine touch. This is an apt hairstyle for a formal and casual outing as well.
3.) Side Knots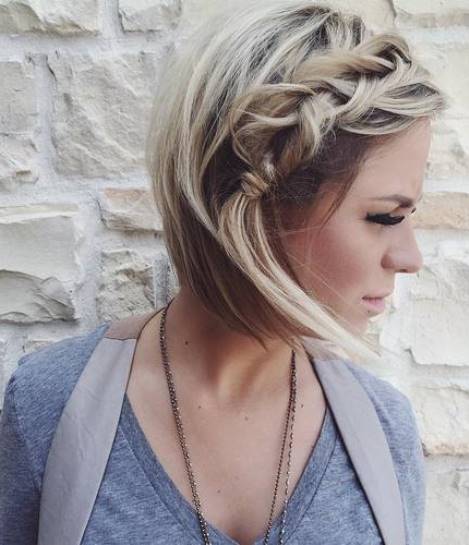 This is one of the classy straight hairstyles for short hair. The side knots add a spare sass to the looks. This is a perfect hairstyle for a vacation or wedding at the beach.
4.) Romantic Updo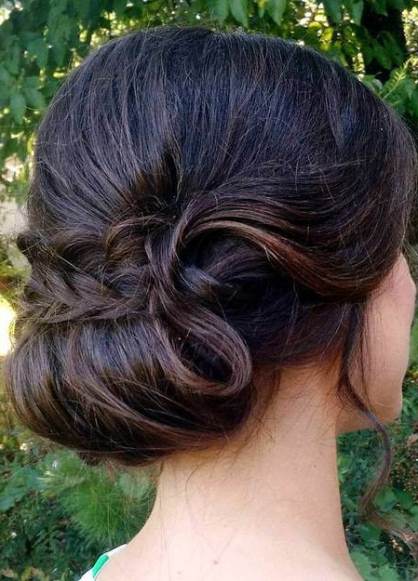 You can consider this updo for a wedding. This is one of the romantic straight hairstyles. It will add a glamor touch to your looks. You can also style it for the formal occasions as well.
5.) Sleek Side Ponytail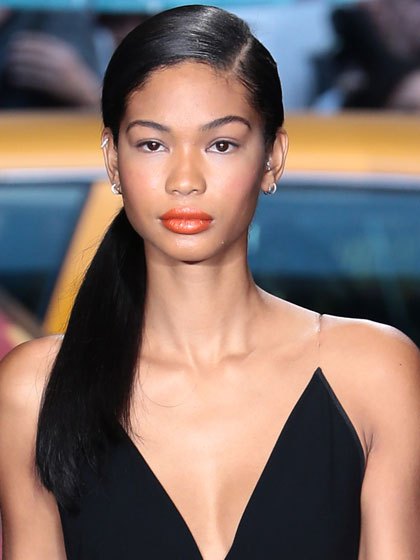 This is definitely one of the simplest and classy straight hairstyles. This easy to do hairstyle speaks volume. Whether you have to attend a meeting or party with your friends, you can go with this hairstyle without giving a single thought.
6.) Diagonal Fancy Braiding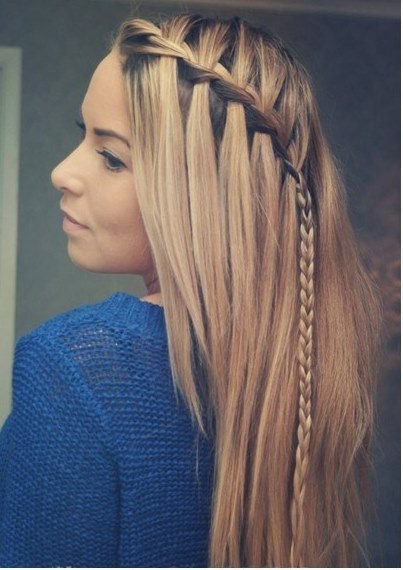 This hairstyle is a cute blend of the beautiful hair color and a diagonal braid that is weaved in a different way. This is an ideal hairstyle for all the occasions, be it a prom night or get together, you can don this hairdo anywhere without thinking much.
7.) Ponytail with a Knot
This hairstyle is a nice amalgamation of the braid and the ponytail. The knotted ponytail speaks volume. Style it with your any dress and it will never go wrong. This is definitely of the super chic straight hairstyles.
8.) Arched Window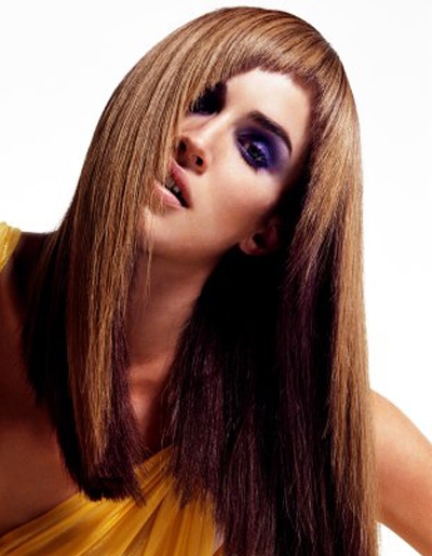 This is a perfect example of the straight hairstyle. The cropped arched bangs are eye catchy. The blunt cut along the highlights take the entire style a notch higher.
9.) Spikelet for Bangs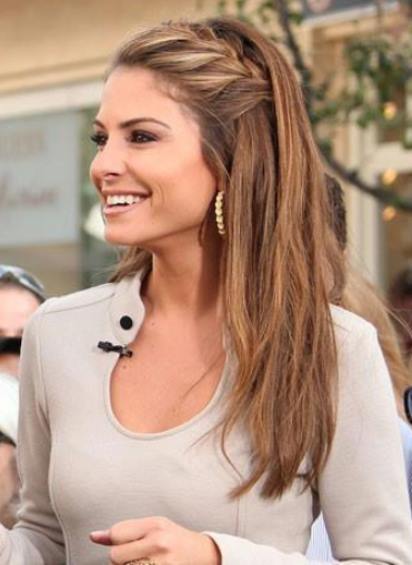 The long straight hairstyle looks classy but the hair falling on the forehead might be annoying sometimes. The best way is braid them. This is a perfect hairstyle for all types of occasions.
10.) Top Knot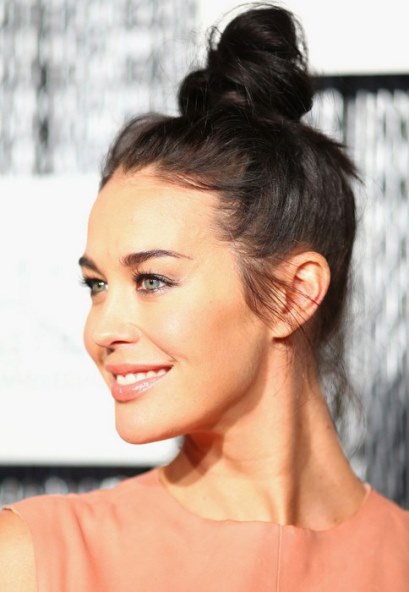 This is a perfect hairstyle to beat the heat and look glamorous as well. The knotted is classy and definitely scores you high by the fashion police.
11.) Ponytail with Bouffant and Side Bangs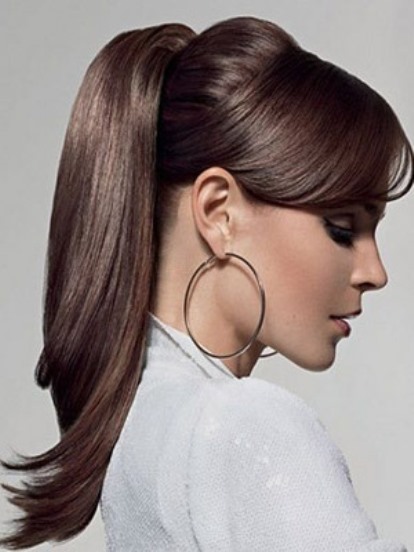 This hairstyle resembles the brush strokes. The side bangs and little bouffant make add a hint of style and modernity.
12.) Ruffle Hairstyle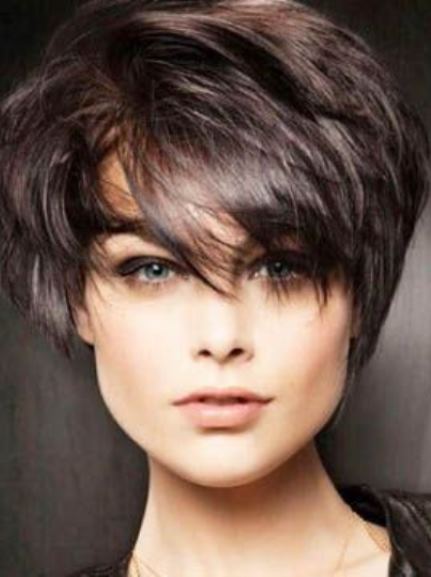 Even straight hairstyles are not devoid of messy textures. The tousled hairstyle is quite in the days. This ruffle hairstyle will definitely grab many eyeballs and compliments.
13.) Punkette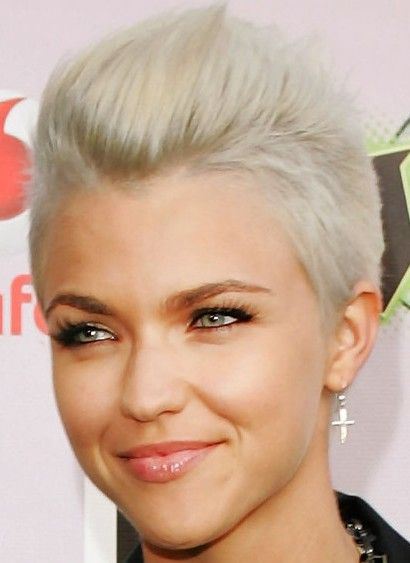 This hairstyle is inspired from a funky punk hairstyle. It is definitely one of the super chic straight hairstyles. This natural hairstyle will give you a much-needed makeover.
14.) Geometric Bob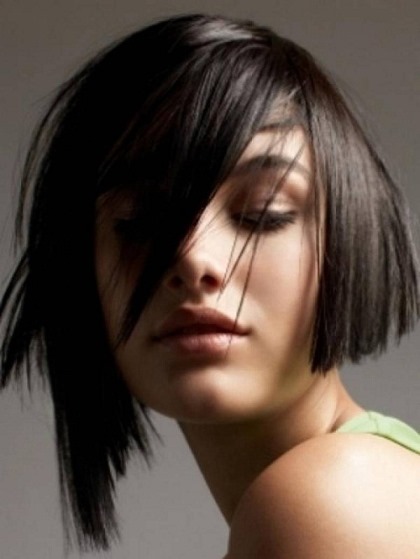 This is definitely one of the best short straight hairstyles. You can never go wrong with a bob hairstyle. The short geometry hairdo will give you a funky look.
15.) Hairstyle with Angles and Pearly Finish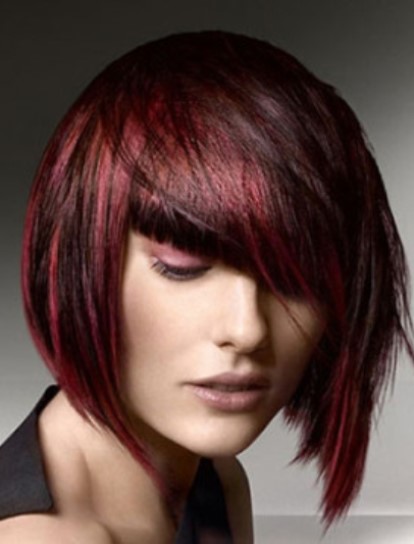 This is a sheer masterpiece. This flawless hairstyle is a cute blend of the nice texture and coloristic solutions. It is simply amazing.
16.) Straight Red Ponytail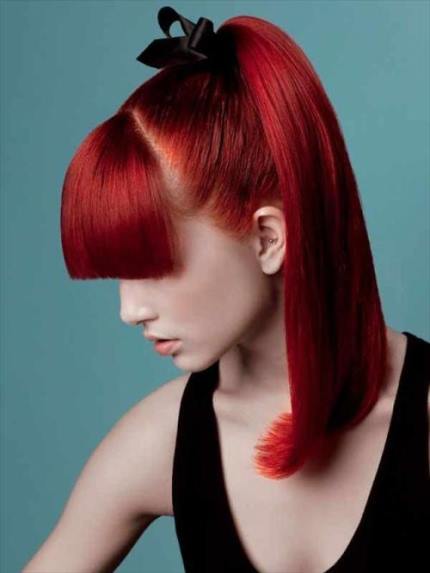 If you are looking for an exclusive hairstyle then this is a perfect for you. The blend of red and straight hair is extraordinary. It will give you a sober and captivating look.
17.) Twisted Pony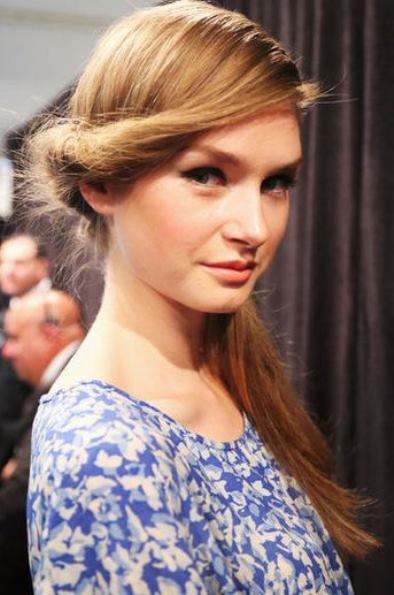 Straight hair looks monotonous at times. A wrapping twist will add a fun twist to the boring hairstyle. Do try this elegant hairstyle this season.
18.) Spiky Cropped Bob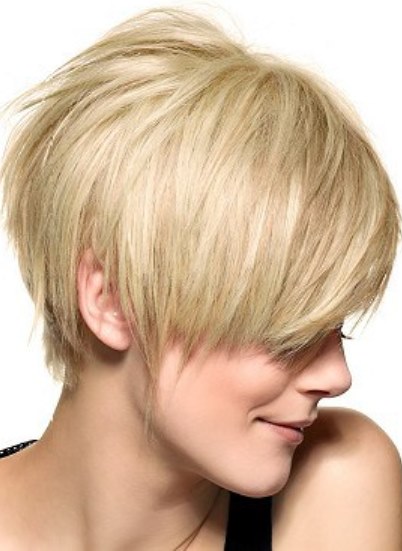 You can style your straight hair into spikes as well to give them a different look. The pale blonde hue will work best the base of this hairstyle.
19.) Two Braids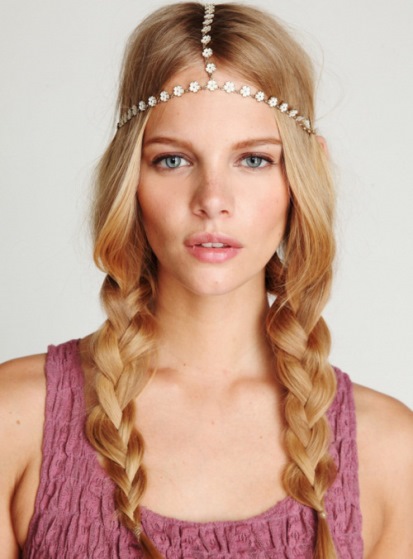 Either you are a school going girl or have to attend a traditional function, you can always consider the two side braid. This simple hairstyle speaks volume. To make it more interesting you can go place nice hair accessories.
20.) Waterfall Braid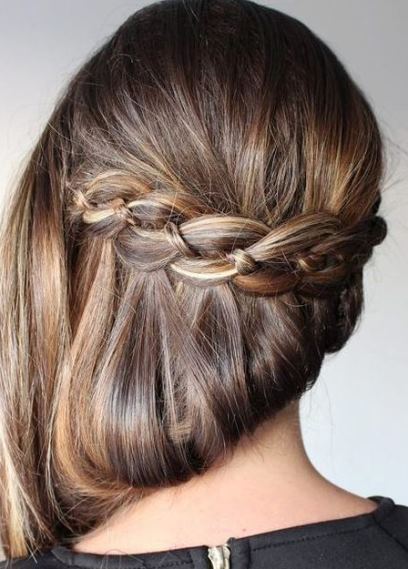 This is a perfect hair solution for special occasions. The fine hair weaved into cascading braids will add a hint of glamor and elegance to your looks. This is definitely of the sophisticated straight hairstyles of all times.