Everyone wishes for long and beautiful hair, but the truth is everyone is not blessed with long gorgeous hair. Don't worry, we still can do a lot with short hairstyles. In this article, we will discuss several classy and elegant 25 inspiring short wavy hairstyles. Sometimes we tend to envy with those who have naturally curly hair. But we have different cool and sassy short and curly hairstyles for short hair. We have listed the best examples of short hairstyles.
25 Inspiring Short Wavy Hairstyles
1.) Layered with Front Bangs Short Wavy Hairstyles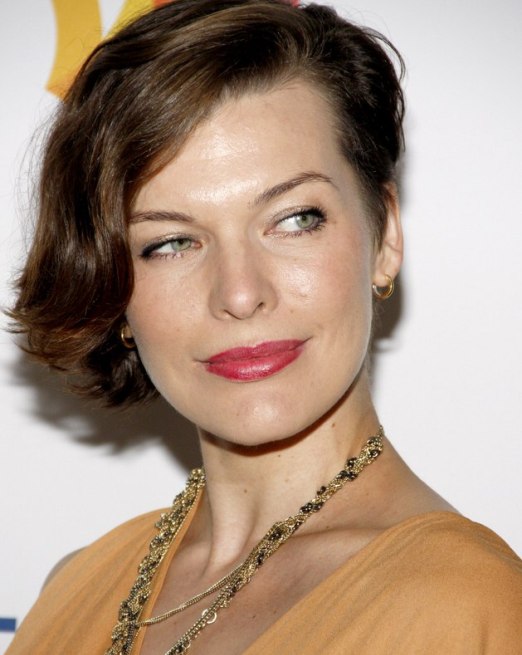 This is one of the charming short wavy hairstyles for all occasions. This adds a bit bounce to your hair that magnificently frame your face well. Check Milla Jovovich's short curly hairstyle, a delicate layering and loose curls make a delightful and flirty style.
2.) Voluminous Natural Short Wavy Hairstyles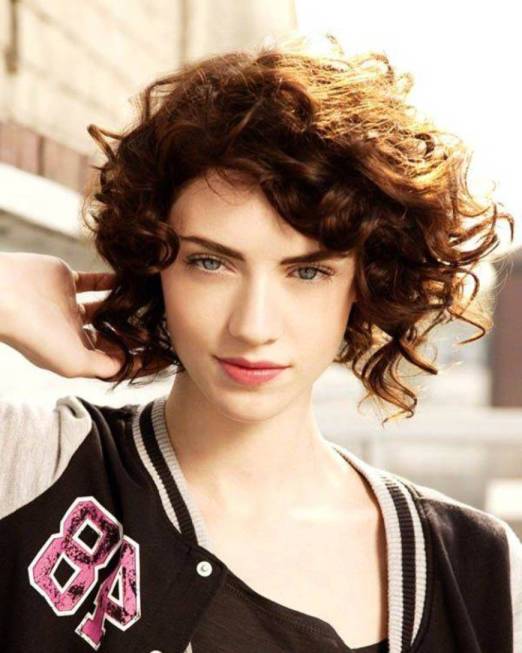 Check out your favorite, gorgeous Halle Berry traded with her trademark pixie haircut for this wavy style. This is classy yet so casual look for this summer.
3.) Shoulder Length Natural Short Wavy Hairstyles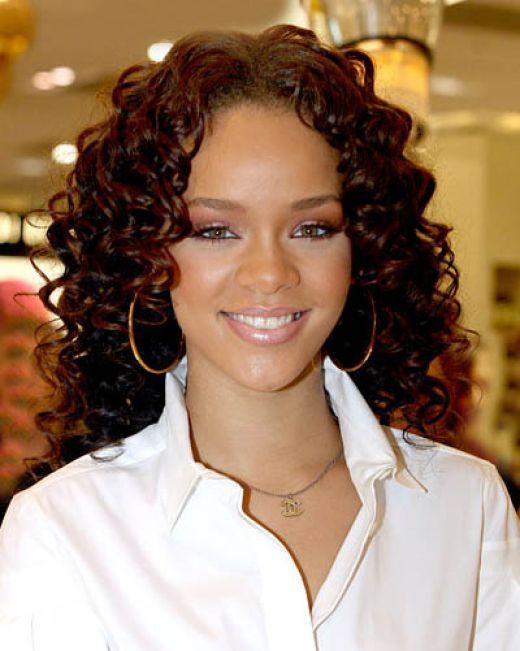 Our singing sensation Rihanna has always flaunted with remarkable hairstyles. Rihanna also adds this one to her top hairstyles. She let her curls speak with shoulder length. To recreate this look you can part your hair in the middles with short wavy and curly ends.
4.) Bangs Flipped Back Short Wavy Hairstyles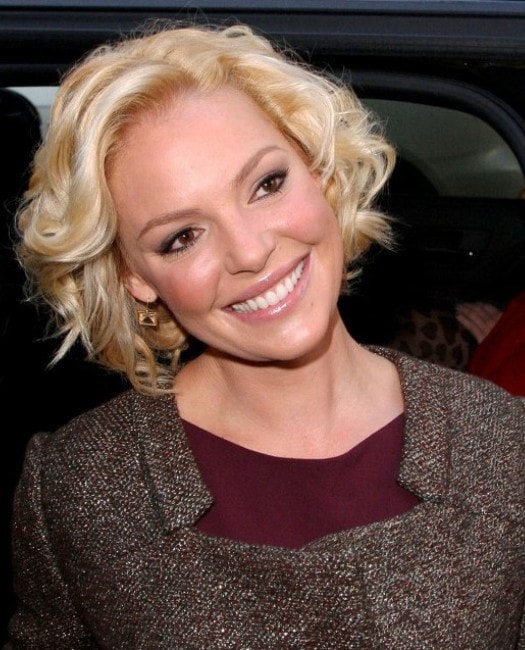 This is one of the sexy and flirty short wavy hairstyles for women. Check out Katherine Heigl's hairstyle is the perfect blend of curly and bouncing fun.
5.) Dark Blonde Short Wavy Hairstyles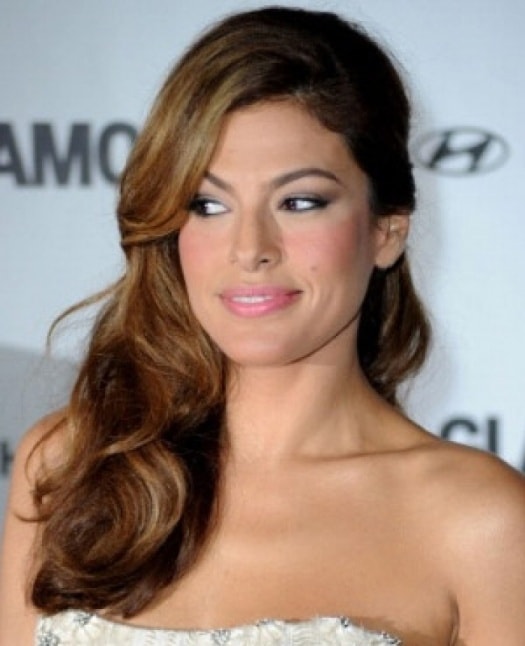 Eva Mendes is a famous celebrity for great sex appeal, and with her cute short haircut.  This gives you a seductive look by keeping your curls loose.
6.) Loose Curls & Side Bangs Short Wavy Hairstyles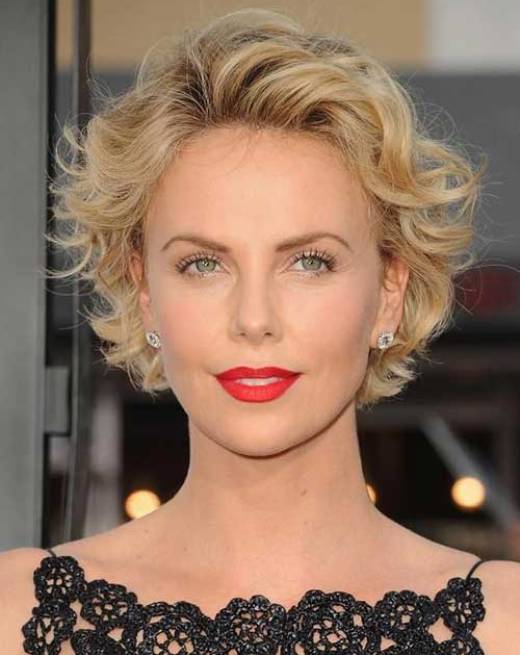 Charlize Theron, the amazing and seductive actress, flattering a wavy haircut that frames her face beautifully. You can also achieve this look with a short bob with shoulder length that frames her subtle heart-shaped structure to a tee.
7.) Middle Length Soft Short Wavy Hairstyles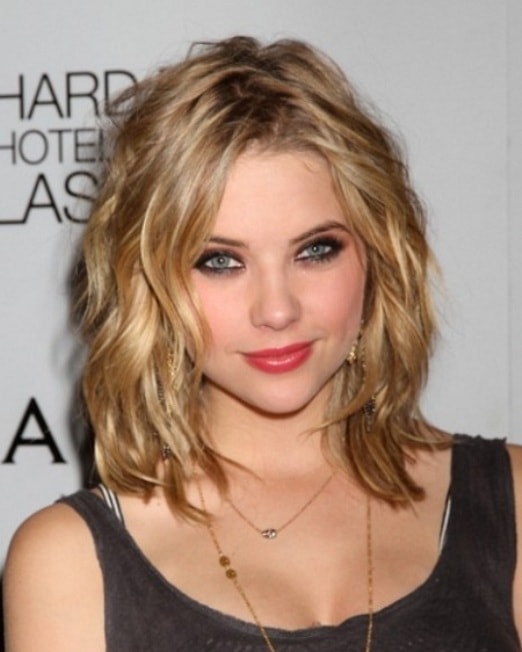 This is simple yet so gorgeous hairstyle for women. This is perfect for the asymmetrical frame face. A beautiful hairstyle yet so stunning look. Check out gorgeous model Ashley Benson for her fabulous looks.
8.) Curled Pixie Short Wavy Hairstyles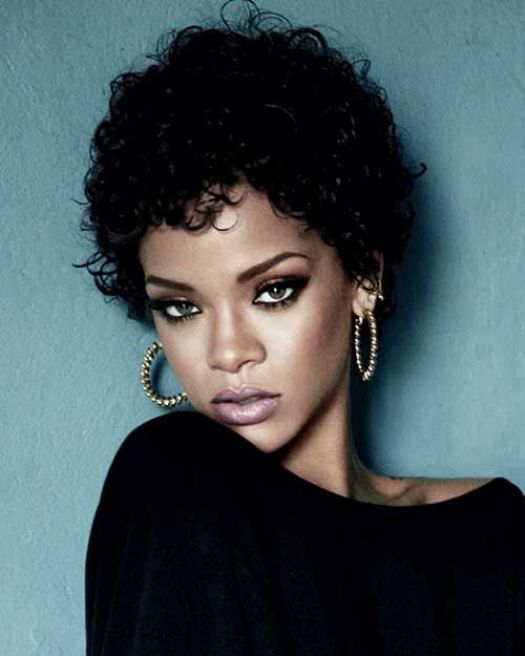 We have seen Rihanna with long hair, but we also love her hot pixie cut. Styled above the head gives you a classy and elegant look with golden and bronze makeup. So try yours to kill every other look.
9.) Loose Curled Pixie Short Wavy Hairstyles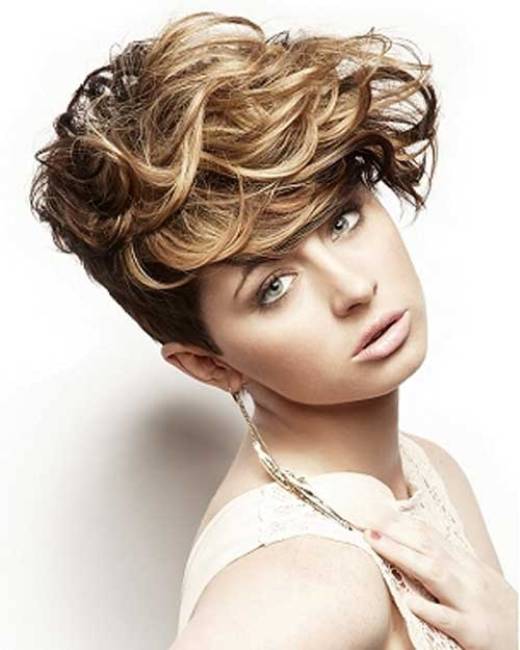 Pixie haircut is one of the trendiest looks for the season. Pixie cut with light wavy curls is the best option to flaunt at any special day or prom night.
10.) Wild Colors Short Wavy Hairstyles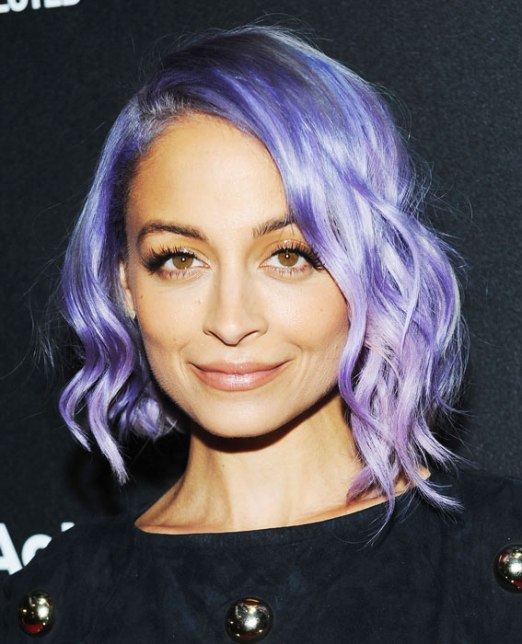 This short wavy hairstyle is magnificent with subtle waves and curls. Nicole Richie is well known for this trendiest hairstyle that compliments her light skin tone. You can also try this funkiest and trendiest hairstyle on your own.
11.) Voluminous Asymmetrical Bob Short Wavy Hairstyles
For volume and texture, this hairstyle blends best with the asymmetrical bob hairstyle. Rita Ora embraces it with chopped locks with plenty of volume and waves. Loose your curls a bit to add a boost to the volume.
 12.) Loose Short Wavy Hairstyles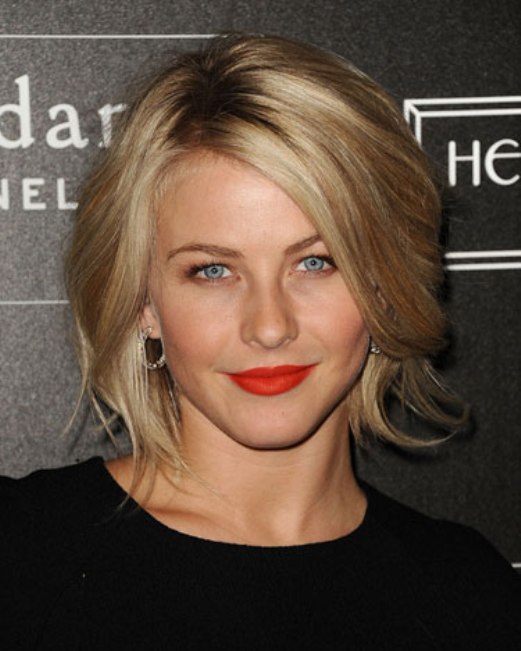 This short and wavy hairstyle is simple and elegant to achieve. Your favorite celebs like Julianne Hough   gorgeously adds feminity  with dazzling jewel earrings. Set your own inspiring look with short wavy ends.
13.) A Touch of Soft Short Wavy Hairstyles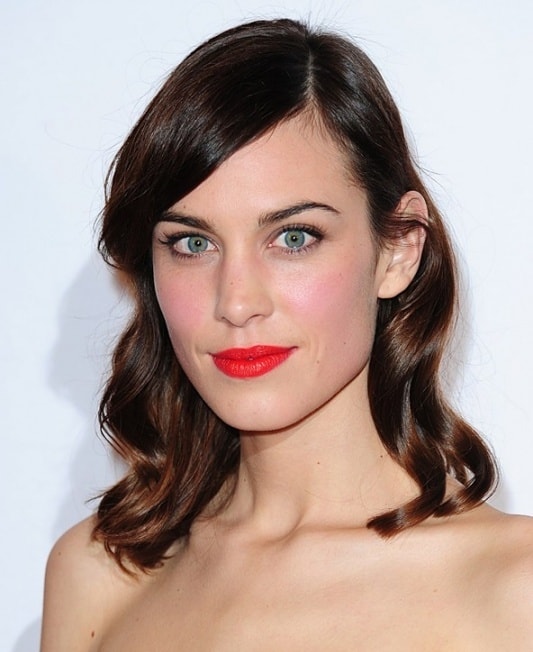 Alexa Chung looks impressive with her elegant soft curls. The dark chocolate ends are left straight and flat, the ends being rolled little up by a few loose curls look very stylish and elegant.
14.) All Natural Short Wavy Hairstyles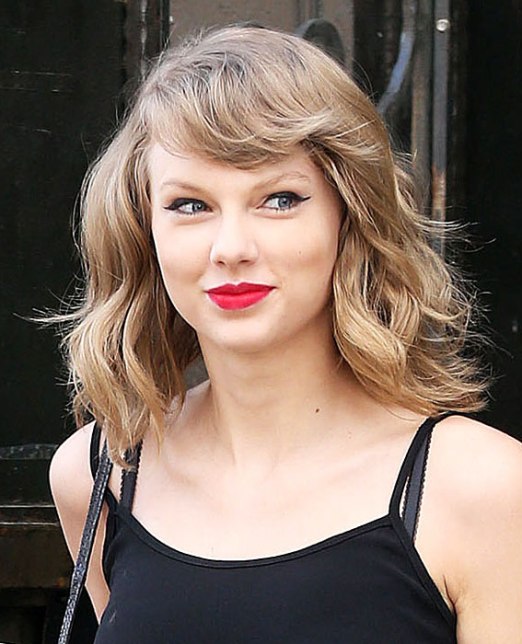 Sometimes it's good to wear your natural tresses, just like the gorgeous Taylor Swift has surprised with her natural curls. Recreating this style is easy and simple, just let your curls dry naturally and give it a tussle with your fingers and you are ready to go.
15.) Tussled Long Pixie Short Wavy Hairstyles
This short wavy hairstyle is fun and comfortable style, we have seen at the Oscar's or the movies. To get his look just try some product after washing your hair and let them dry on its own for natural wavy and curly ends.
16.) Updo with Loose Curled Bangs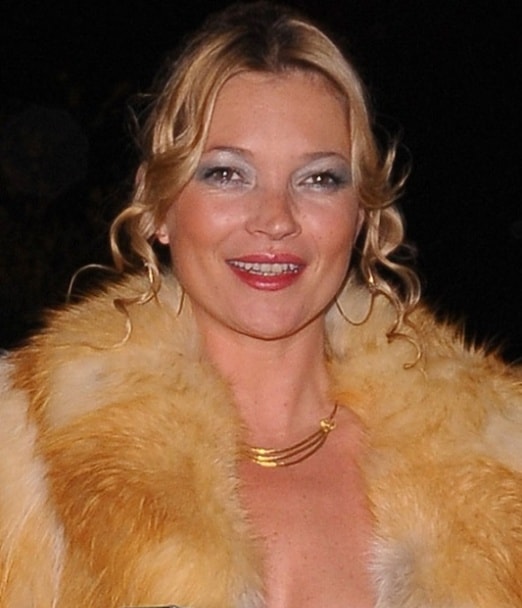 If you are looking for something elegant and classy options, Updo with loose curl bangs is best for any occasion. Check Kate Moss adorable Updo hairstyle. Start with tying your hair bun up in the middle and leave some strands for curls. Enjoy this iconic and classy hairstyle.
17.) Loose Side Bun Updo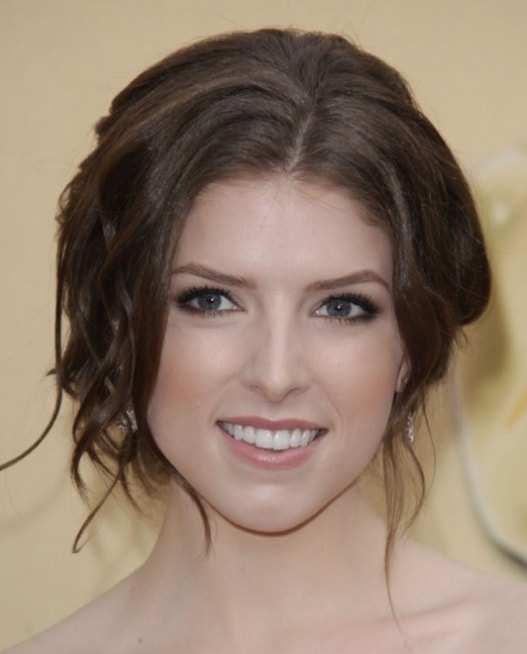 Check this cute and iconic hairstyle opted by your favorite celeb, Anna Kendrick. She carries it gracefully with nude lips and soft eye makeup. She kept some of the curls loose that can be easily done at home. So try your new and inspiring look.
18.) Side Swept Short Wavy Hairstyles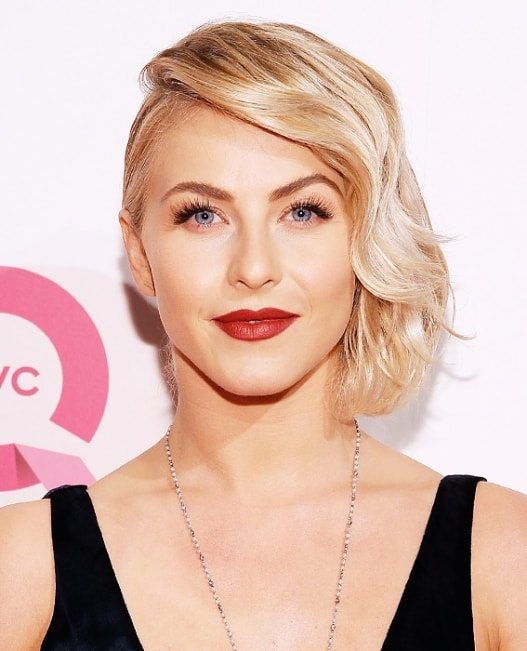 Side wept short hairstyle is in trend these days. Above we have talked about Julianne Hough again, she killed it with this stunning look. A few loose curls, bright blonde voluminous curls are perfect for a night date with your man.
19.) Red Hot with Simple Waves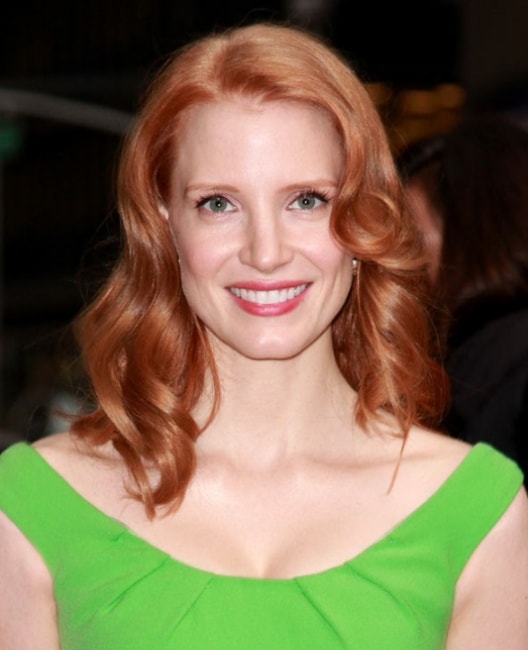 Jessica Chastain looks beautiful and magnetizing look completing her light skin tone. You can also try this fancy look with open bangs and out simple curls at the end. Add extra glimpse with a light shade of lipstick and pearl earrings.
20.) Hollywood Old School Short Wavy Hairstyles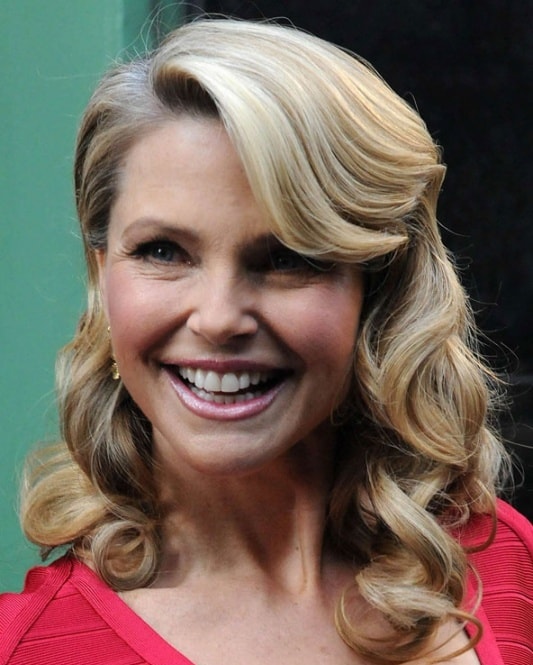 This vintage look is classy and iconic in itself. This brings back the flavor of a certain age of Hollywood that can never be dismissed. Try this look with subtle makeup and you are ready to flaunt the traditional style.
21.) Messy Ringlets Short Wavy Hairstyles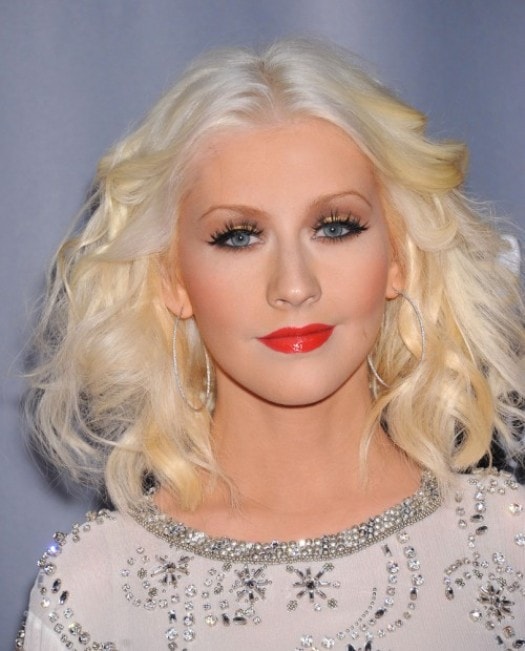 Check out Christina Aguilera for her tamed locks and a wild messy style. You can also achieve this look by losing your curls with fiery lips and bold eye makeup.
22.) Very Curly Afro Short Wavy Hairstyles
If you see Solange Knowles is best with funky and all natural styles that are spontaneous and unique. She knows how to show off her quirky and stylish curled mane look wherever she goes. So try any of her stunning for a prom or wedding hairstyle.
23.) High Updo with Accenting Curls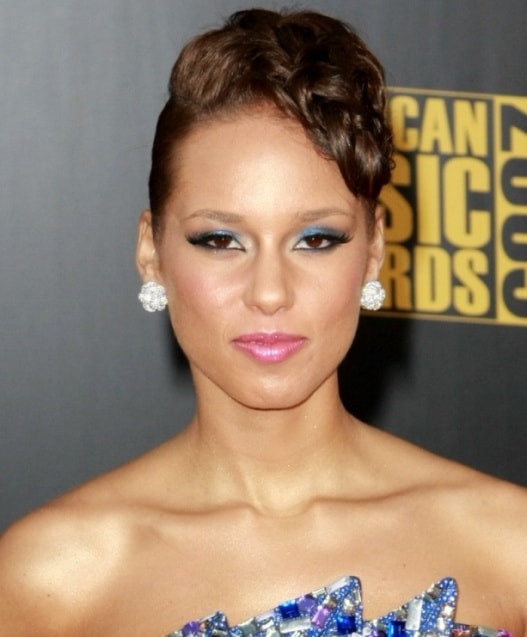 This is a look is glamorous yet so classy hairstyle for women. The curled bangs make it more remarkable seductive that is eye-catching. So opt for high Updo and curled sleek bangs for a special day.
24.) Bright Blonde Big Wavy Curls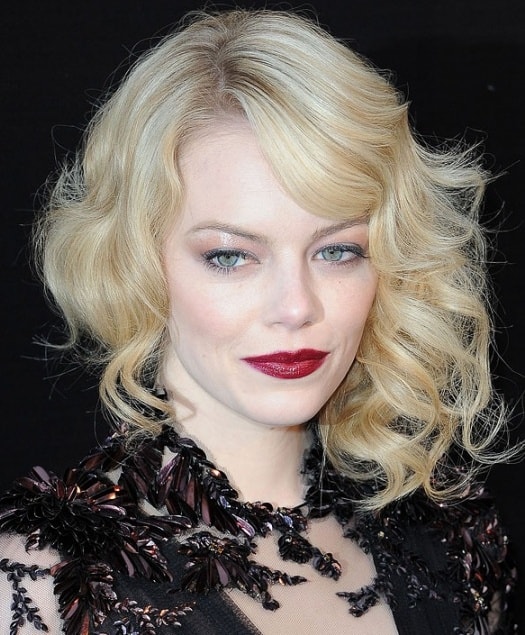 Emma Stone looks heavenly and provocative with big, luscious curls. A stunning side part gives her hair plenty of thickness and volume with bright blonde locks. Try this hairstyle for an eye-catching look.
25.) 40's Inspired Short Wavy Hairstyles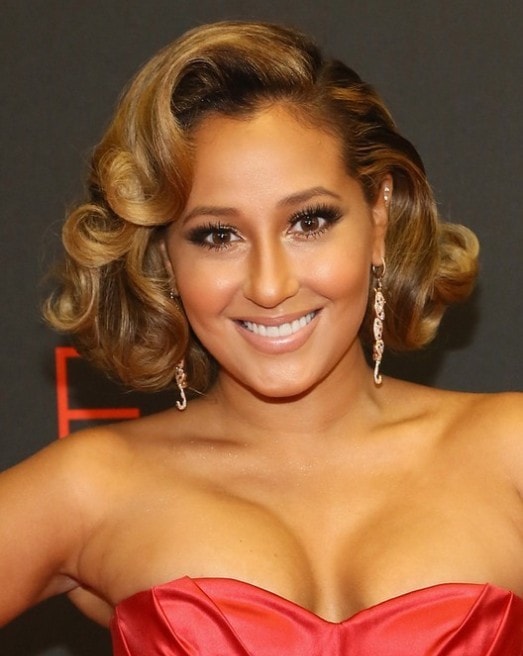 This is a flashback style for an elegant and dainty look. Wear this classic hairstyle that makes everyone turns their head. Pair it with 40's inspired dress.