Loose updos are versatile hairstyles that can be worn for a trendy look every other day. This will take your styling at next level. So say goodbye to all the boring hairdos that you have been wearing till date and try your hands on the below listed loose updos for women, every day for a fresh look.
List of Loose Updos for Women:
1.) Side Knotted Ponytail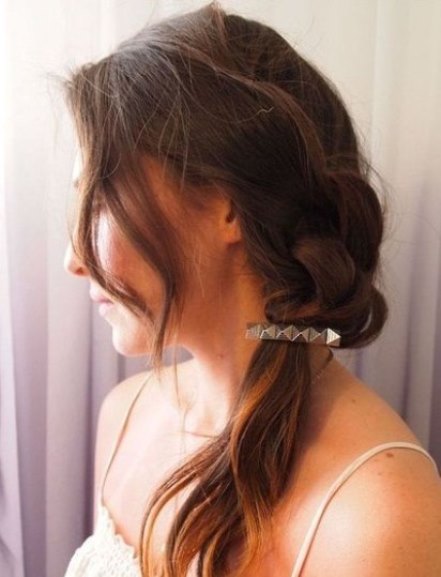 If you have long layers, this is a perfect hairdo to recreate. This simple stylish look is created by looping the locks together. Finish it with a nice hair accessory.
2.) Twisted Curls Loose Updo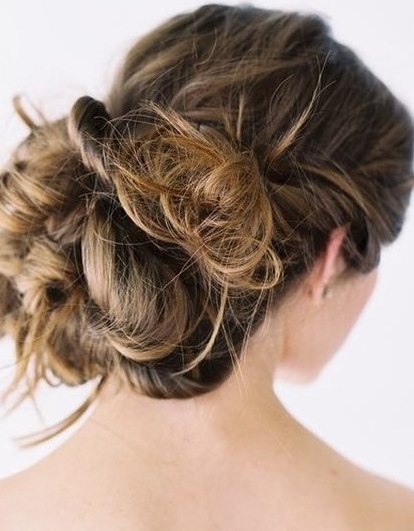 These luscious curls in this hairdo are natural. You do not have to use a heating technique to style your hair. It will protect your hair and give them a natural shine. Pin the curls tightly on the sides for a wedding or a prom.
3.) Loose Updo with a Headband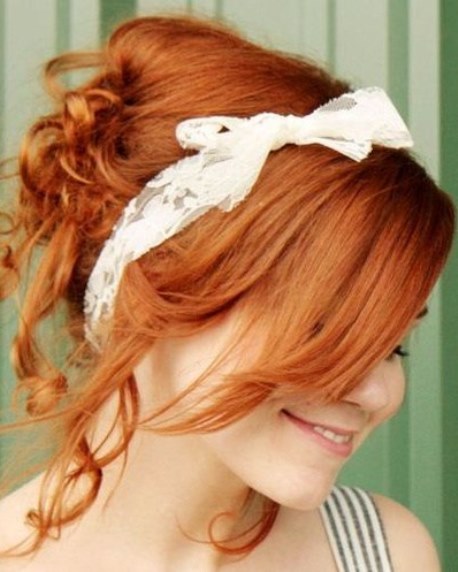 Whether you have to attend a class or have to go for a shopping, this is the perfect hairstyle for you. It is one of the loose updos for women that do not require heating technique. All you have to do is look for a classy headband to complement the look.
4.) Loose Hair Bow Updo
This is one of the stylish and modern versions of the loose updos. The bow-like structure will give you modern and glamorous look. For a chunky look wear it on the top and leave it messy.
5.) Loose Beehive Updo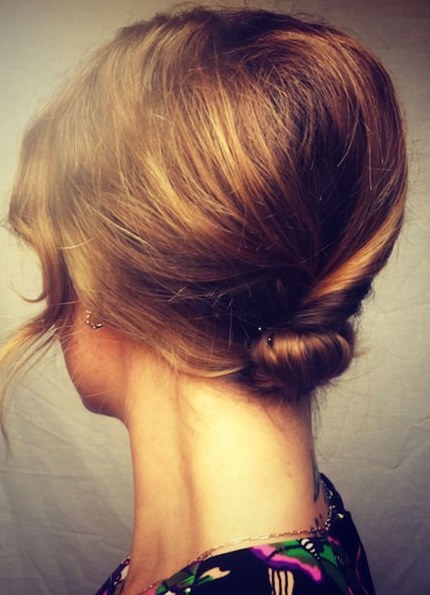 This vintage hairstyle is perfect for girls of all ages. This retro bun will give you a win-win look with the random streaks flowing here and there.
6.) Low Bun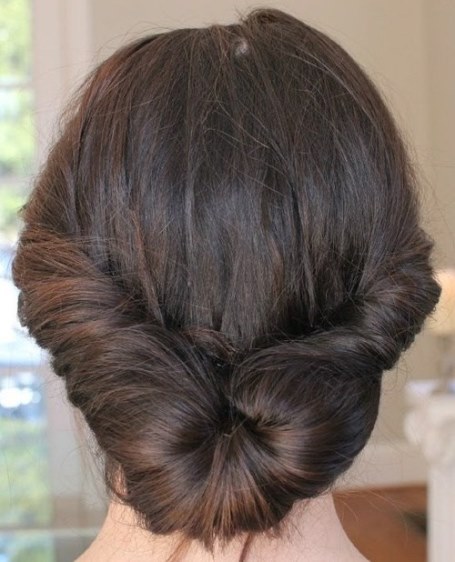 This is a nice hairstyle for the long and thick hair. This gorgeous updo is easy to do and will definitely score you high on the fashion with its intricacy and messiness.
7.) Loose Fishtail Updo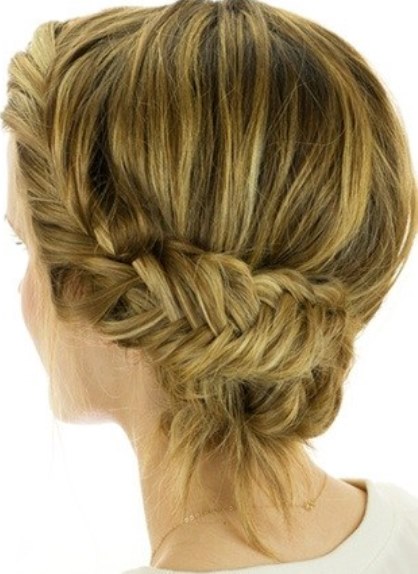 Loose fishtail updo will definitely catch your fancy as it caught ours. This is different from the typical hairdo. It will give you a fresh look.
8.) Loose Updo with Pinned-Up Ponytail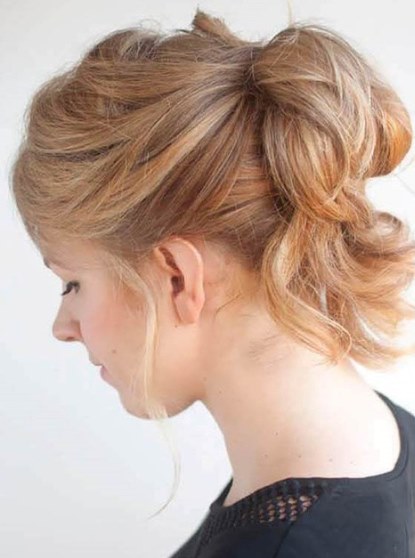 This is a classy blend of two most liked hairstyles that are ponytail and pinned-up hairdo. Simply make a ponytail and pin it like the one done for you in the above image. The dimensional highlights and texture play the key role in this hairdo.
9.) Intricate Loose Updo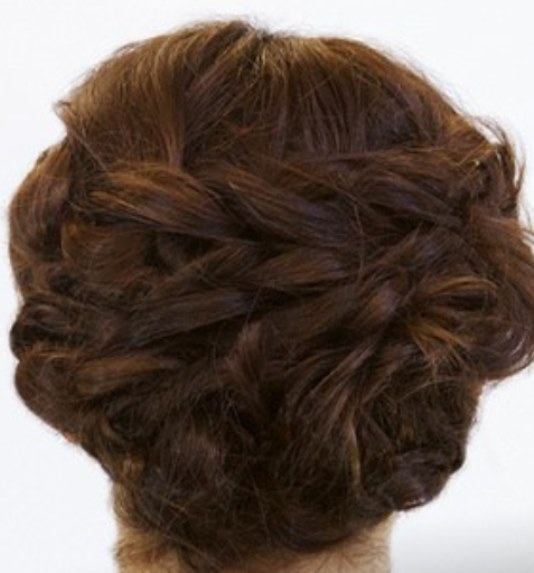 Whether you are bridesmaid, bride to be or looking for a prom hairstyle, this is a perfect match for you. This intricate braided loose up do give you a win-win look. Work on it details for a fine finishing.
10.) Rope Twist Updo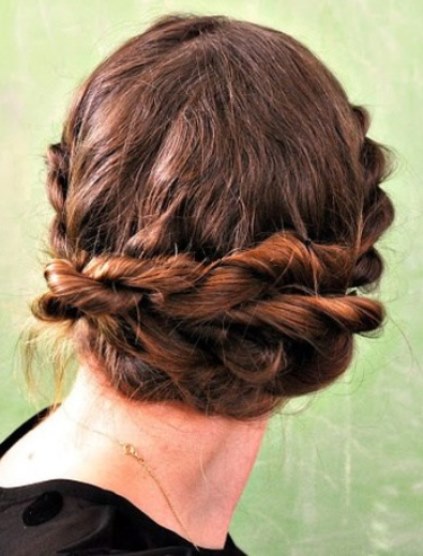 This is one of the breathtaking loose updos. The messy would be this hairdo the more classy will it look. This rope updo is definitely inspired from the Bohemian hairstyle, a nice option to change your look.
11.) Side Curly Water Braid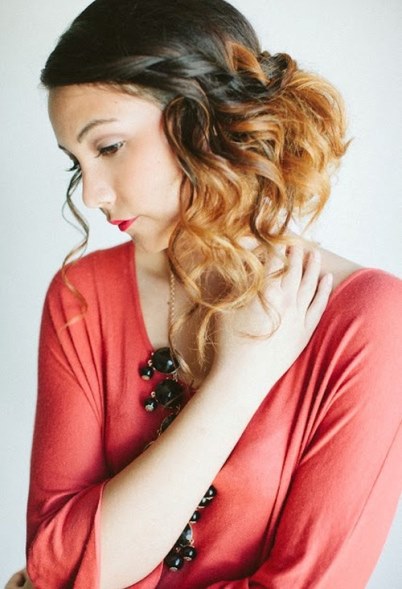 Waterfall hairstyles give a picturesque look with curls cascading on the side. It is a nice hairdo for girls with shoulder length and thin hair. It will add the much-needed volume and give you a chic look.
12.) Messy fishtail Bun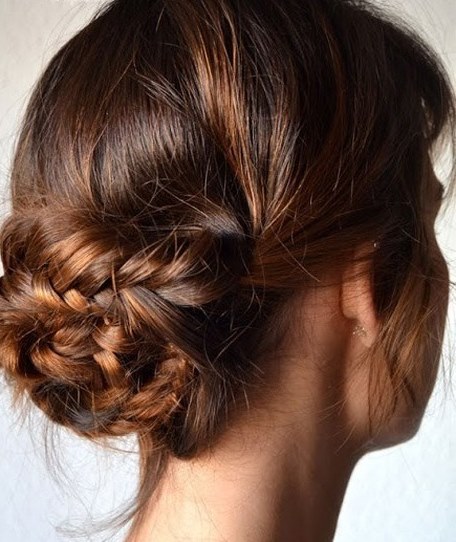 This look is appealing for the women with fringes and bangs. This will suit best on long hair. This complex bun is a perfect fit for all the special occasions and the casual outing as well. Do give this a shot for a quirky look.
13.) Subtle Dutch Braid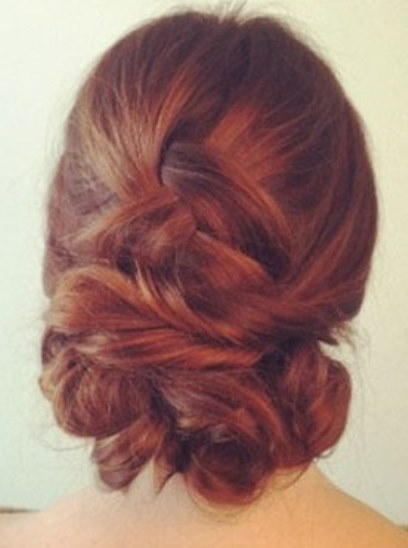 If you like wearing braids, then you will definitely find this hairdo appealing. This inside French braid or also known Dutch braid will give you a polished and charming look.
14.) Messy Chignon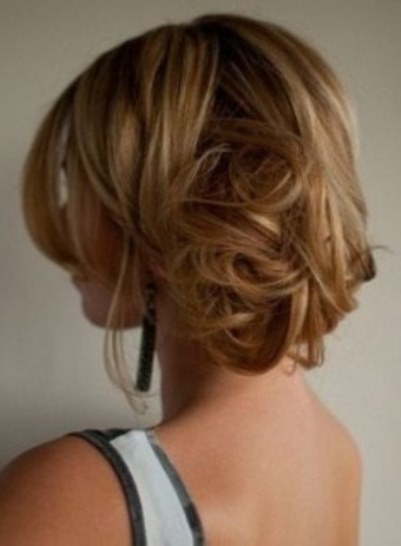 This classy messy chignon is easy too. Simply curl the ends of your hair with a large barrel and fix it with bobby pins together like bun. Spray a hair gel to hold the look for long.
15.) Loose Updo with Bangs and Crown Braids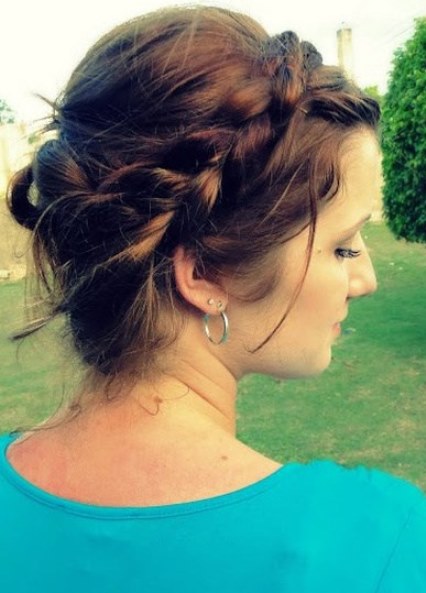 Stylish girls must try their hands on this quirky hairstyle. This classy hairdo can be worn anywhere from a night date to the prom.
16.) Twisted Chignon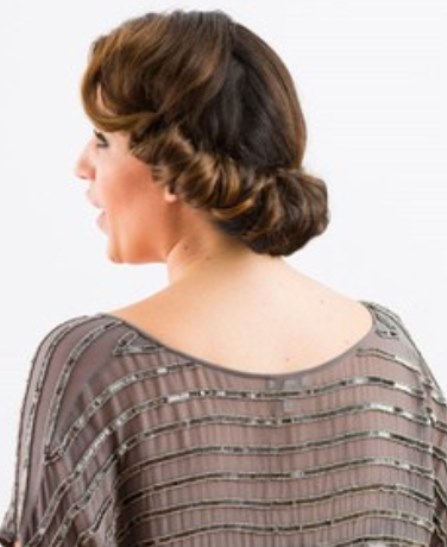 This is one of the elegant loose updos. The twisted chignon needs no introduction. It is a perfect hair solution. Do try this hairdo to turns heads around.
17.) Criss-Cross Knot Updo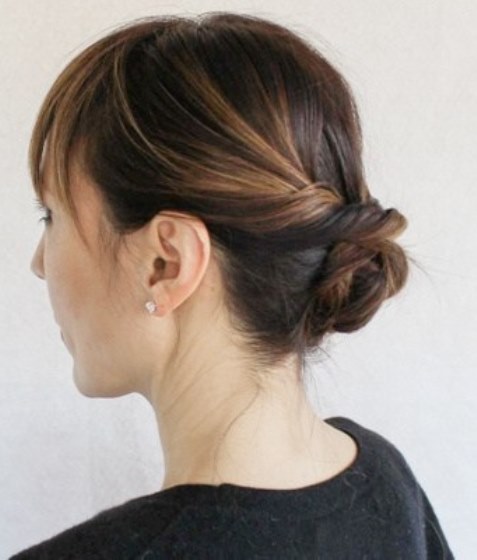 Girls and women with medium hair must try their hands on this trendy loose updo.  This delicate hairstyle is a nice option for a dinner night or prom where you look for a polished look.
18.) Side Ponytail with a Low Twist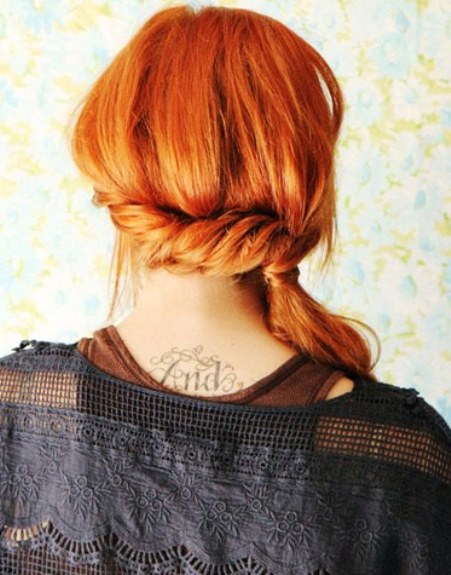 This is a nice hairstyle for college goers, even high school girl can give it a try. This side twisted updo will flaunt your creativity in the best way. This is easy to style and high on fashion trend as well.
19.) Infinity Bun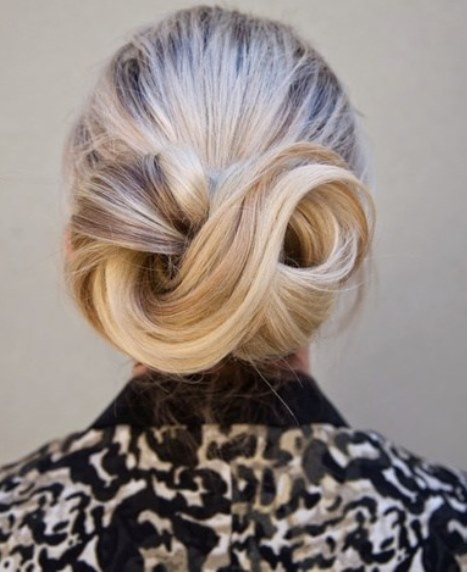 You might find this hairdo little complicated then rest of the hairstyles, but it isn't. You can wear this loose updo in no time. So next time when you have to a attend an immediate event do give this a try.
20.) Low Bun with a Double Twist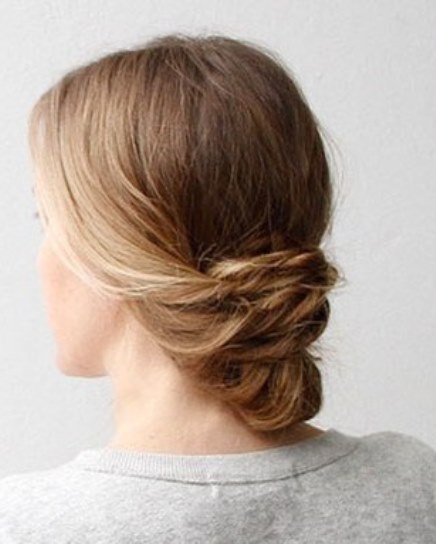 Looking for a formal hairstyle that you can wear at the office and party after as well, this is the nice option for you. This double- wrapped coil is ideal for all the occasions. Simply don this with a sheer confidence to nail the look.