Thinking for a makeover? If yes, then try different pastel hair colors. They will instantly give you a new look. Pastel colors add life to dull and boring hair color. Nothing can be best then a nice hair color. So this season try your hands on pastel colors. And, it's not necessary to stick on one you can change it with different seasons. Here we bring the list of trendy pastel hair colors.
List of Trendy Pastel Hair Colors:
Pastel Orange Hair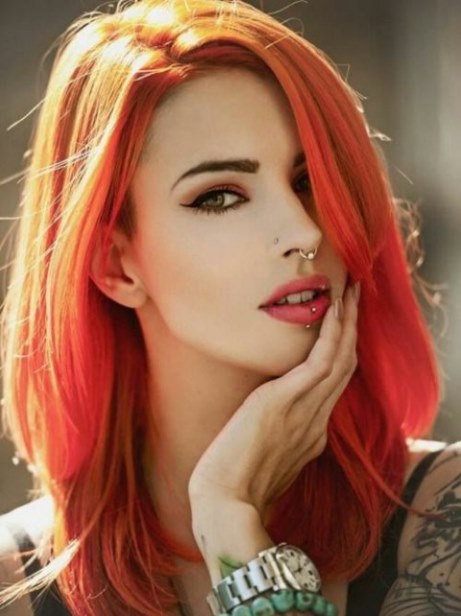 This pastel hair color unfolds the pale orange color that matches well with the brown tresses. It will accentuate your blonde hair and make it darker. This is one of the pastel hair colors that is ideal for summer times. You will definitely shine with this hairstyle.
Two Toned-Layers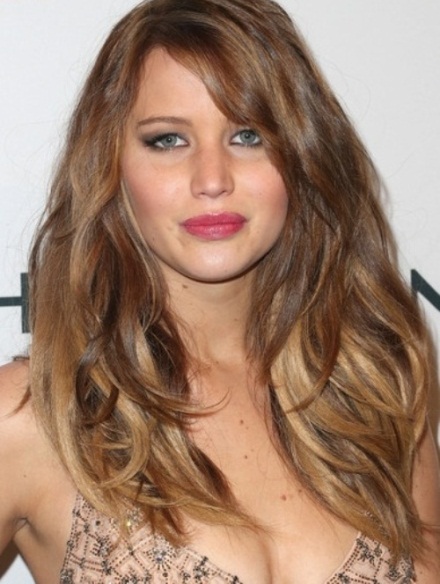 If you are ok with experimenting different colors at one go then this hairstyle is definitely for you.  In this hair color, two tones blend together and create brighter tone. The combination of brown and blonde is just perfect. Layered haircut will go very well with this hairstyle and hair color. Do give this style try this summer.
Lilac Pastel Locks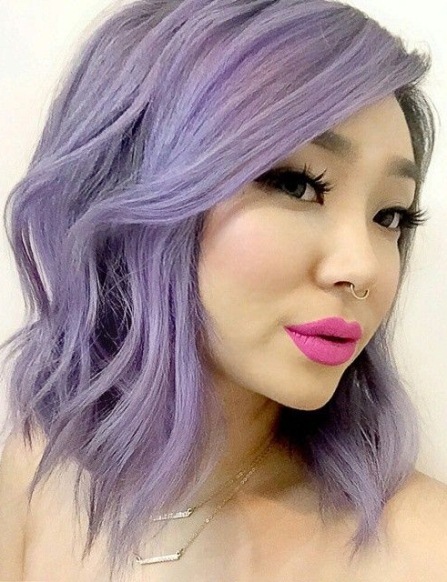 Lilac color was previously associated with old women hair but with changing trends it has become a trendsetter. This hair color will lighten your dull complexion. For an interesting look, you can team it bangs or fringes. This is one of the best shoulder length hairstyles to try.
Frozen Pastels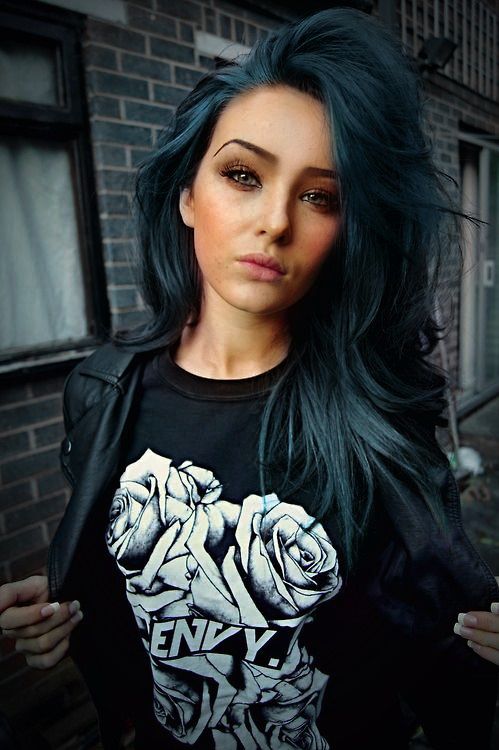 Blonde hair is ideal for experimenting with pastels. The frozen pastels include greens and purple and on the top of it is a layer of silver strands. This is a perfect hair color for long hair. Isn't it sounds one of the gorgeous hairstyles, indeed it is!
Patel Blood Moon Rising Hair Color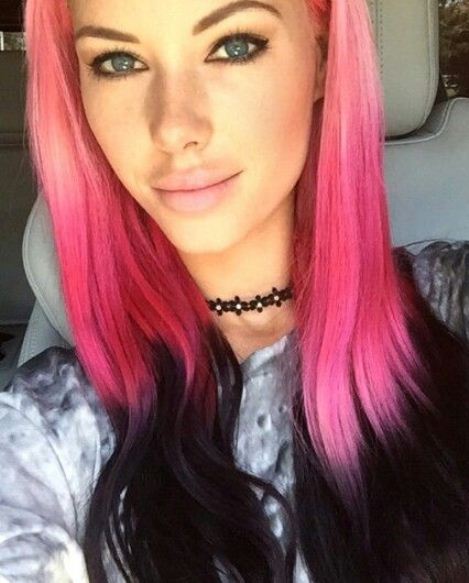 This hairstyle is for all the beauties who are regular at night parties. The combination of pink, tinge of red and black is just awesome. This pink color has a worm tone that is quite in these days. This is a perfect for the dark hair.
Pastel Blue Streaks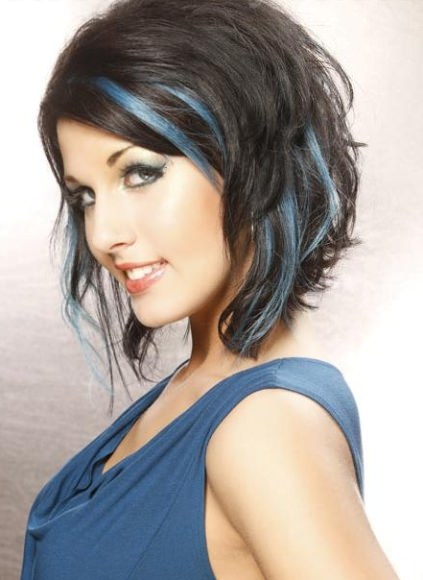 If you are looking for a bold hair color then try your hands on this pastel color. It will add spare oomph to your looks. To take it a notch higher you can team it with purple strands. Just color your random hair with the lovely blue color. The amalgam of dark hair color and blue hair looks amazing.
Pastel Pink Hair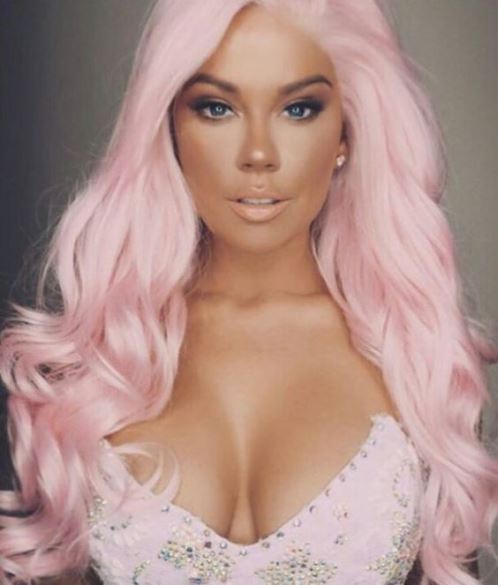 Most of the girls love pink color but only a few dare to color their tresses pink. If you are bold and looking for an edgy look the do try this pastel hair color. It is definitely one of the distinctive pastel hair colors. To add spare oomph to your looks you can ask your stylist to curl your long locks.
Sunflower Pastel Yellow Hair Color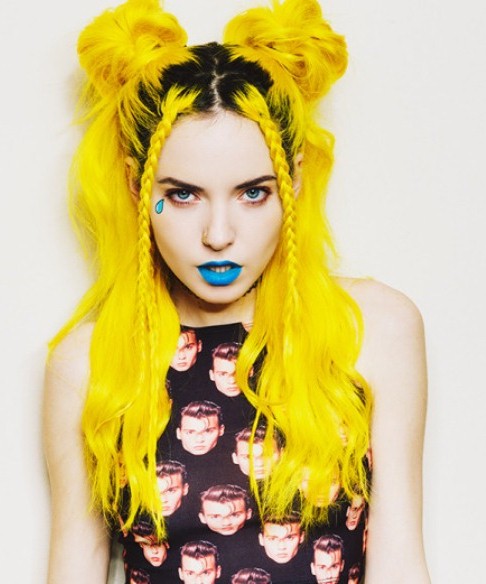 If you want to try your hands on distinctive hair color that nobody dares to wear then go for this ultra cool hair color. It will give definitely uplift your mood and make you stand out of the crowd. This dazzling hair color is a perfect pick for the girls who love to wear distinctive and bold hair styles.
Mint Green Pastel Color Hair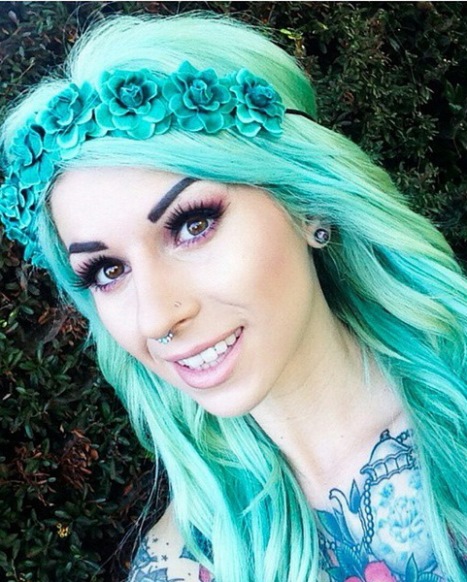 This minty emerald hair color is unique in itself. It showcases the hues of greens. This pastel color is for all the green lovers. Flaunt this look with a confidence and it will instantly become a trendsetter. Curl your hair or leave them straight, in any of the way you are going to dazzle with this classy hair color.
Rainbow Strands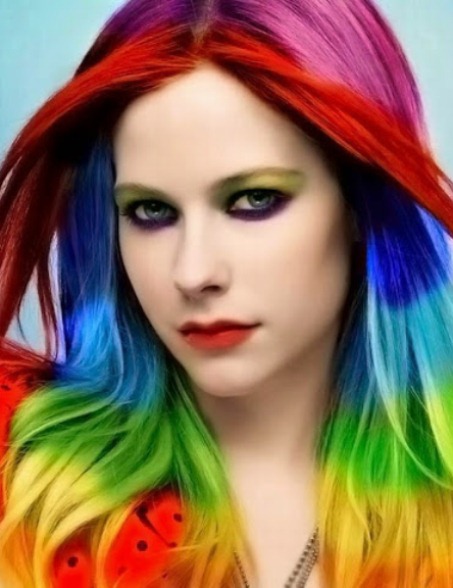 Single pastel color has been regular for a while own. To upgrade your looks try multi-color. How about rainbow colors doesn't it sound so refreshing like a rainbow itself. This multi colors will uplift your mood and give you all new look. Isn't it amazing!
Sea Pastel Color Hair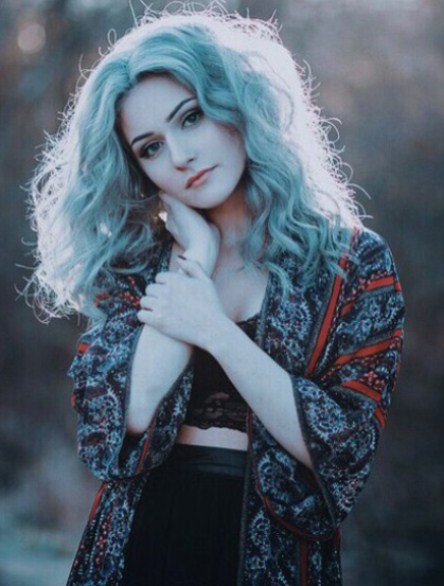 This gorgeous hair color is for all the ladies who crave for a mermaid look. This pastel color is so appealing that it will earn you many accolades and fans too. This is surely one of the classy pastel hair colors that needs at least one try. So do give this hair color a nod.
Lavender Pastel Hair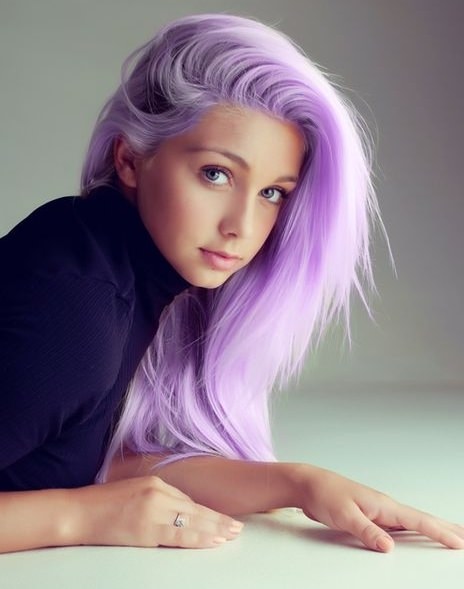 Lavender is one of the refreshing pastel hair colors. It instantly accentuates the pale skin. To uplift this hair color you blend it with white hair.
Pastel Purple Hair Color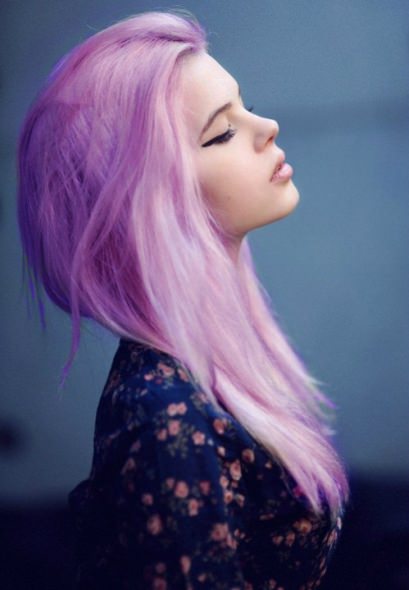 To take your hairstyle to another level try your hands on this pastel color. This funky grape shade will give you modern and trendy looks. This hair color will compliment your every dress whether it is office wear or party wear. The amalgam of purple, pink and platinum is best you can this season.
Multi Colored Blue Hair Color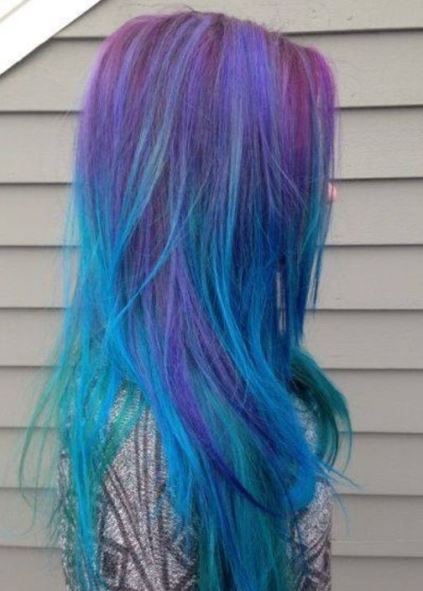 This classy hair color has been inspired from your favorite cartoon characters who just loved the blue color. To achieve a correct look ask your hairstylist to darken the roots. It will give  a dramatic effect . It has cool and warm tone of blue that makes it distinctive from other hairstyles.
Hues of Pastel Brown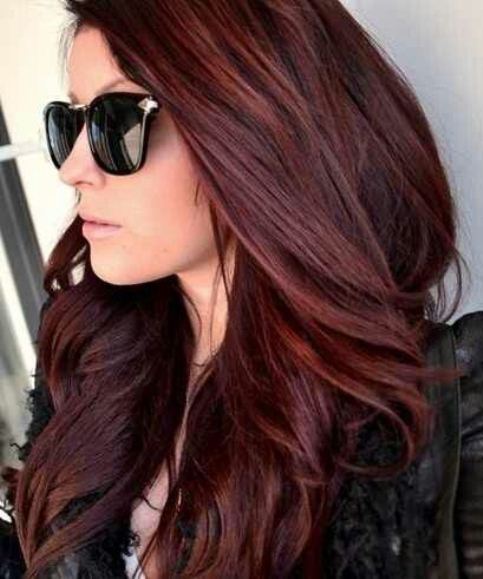 People who are not on the experimenting side and yet wants an upgraded hairstyle can go for this simple and sober pastel hair color. Though it's quite common but hues of brown color will give you classy look and this trendy pastel color speaks volume for itself. This is definitely one of the elegant pastel hair colors. Isn't it.