Short haircuts are often underestimated but they look as classy and glamorous as long hair. And when they are teamed up with different highlights it takes the look a notch higher. Highlighting short hair is the best idea to make them look more edgy and interesting. You can try some low lights, highlights with different options. To look best one should choose a hair color that defines them best. Here in this article, we have come up with best ideas to blonde highlights short hair that will help you to figure out which hairstyle and color look best on you.
List of Ideas for Blonde Highlights Short Hair
Blonde Highlights Short Hair with Mocha Brown and Caramel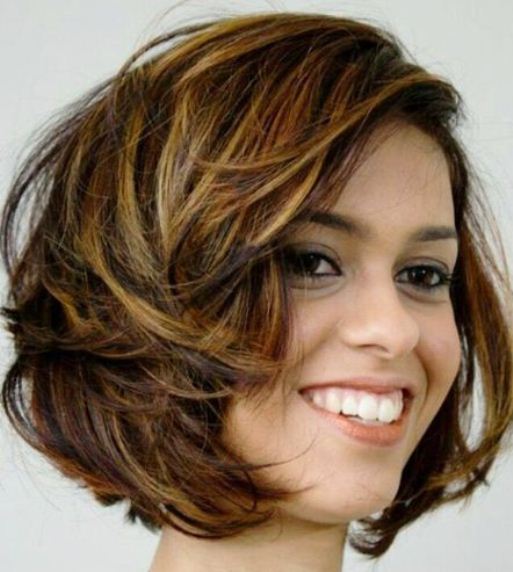 Often brown color is considered boring but on the contrary, it is one of the trendy colors. It offers so many brown hues that are just perfect to team with your natural hair color. Just try few highlights globally to your hair. This look is perfect short hair with highlights.
Burgundy Hair with Copper Highlights Short Hair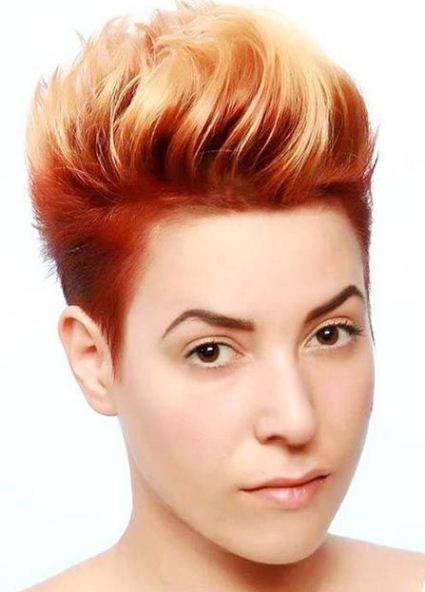 This hairstyle looks so stunning. It is a beautiful blend of short hair with highlights. The burgundy color will brighten up the look and copper highlights will look amazing with it. Both the colors will mix so nicely that they will look one same color with different hues. Try this hairstyle for an everyday look.
Blonde Highlights Short Hair with Rose Gold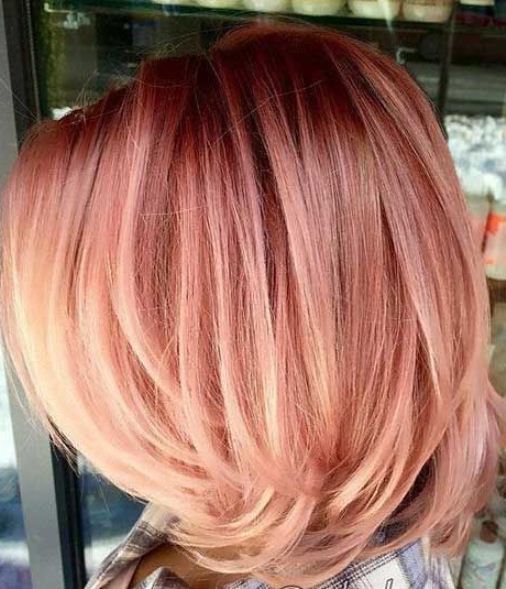 If you have shoulder length haircut then try this light and pastel shade of pink. This hairstyle is one of the dynamic short hair with highlights. The blend of red and yellow color is so classy. For an instant makeover, go for this hairstyle.
Dark Hair Bright Highlights Short Hair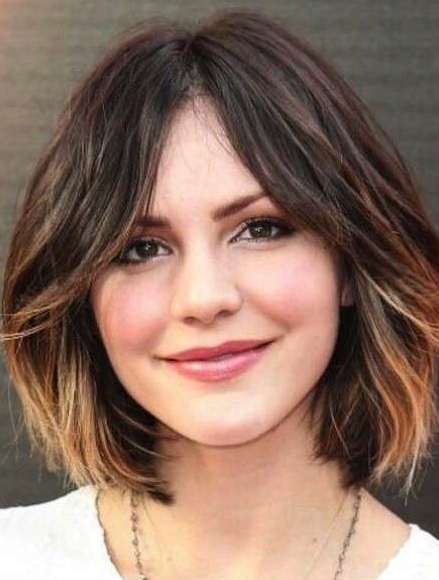 Contrasting colors have been ruling the trend for a long time. The amalgamation of dark and light color looks so classy with added volume and fuller look. To take this look a notch higher chop your tresses.
Highlighted Faux Hawk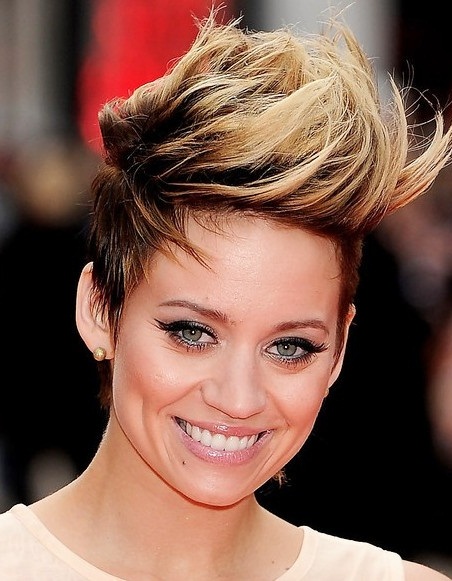 If you are an experimenting spree then do try this funky hairstyle. It will give altogether a different look. For a bold and stylish look do ask your hairstylist for this style. Keep your spikes up high with blonde and dark base.
Red and Black Hairstyle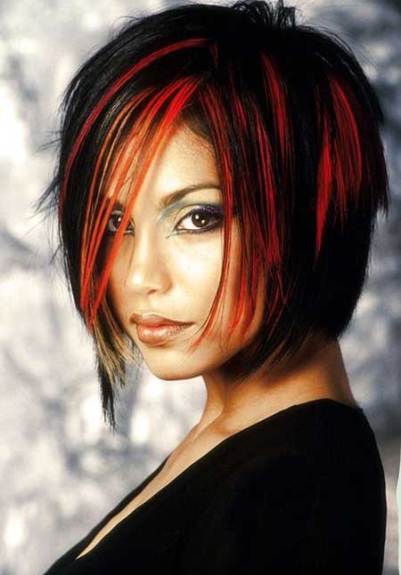 Black hair with red highlights is one of the most demanded hair colors. To look classy you can choose different hues of red. You can opt for an auburn color for a different and gorgeous look.
Fade to Blend Blonde Highlights Short Hair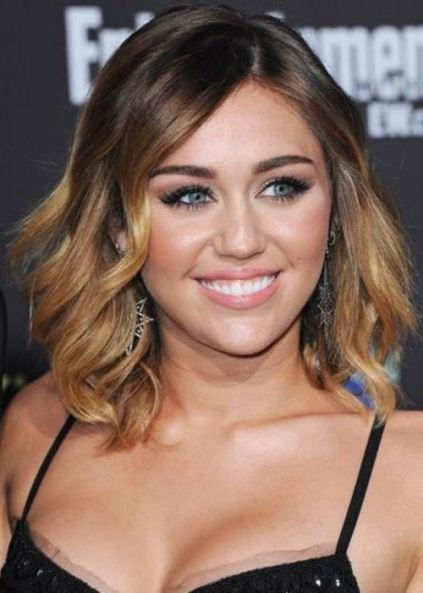 Check out our singing sensation Miley Cyrus, she looks stunning with her short blonde hair with soft curls. This hairstyle is a wonderful example of beautiful blonde highlights. This natural color speaks volume. This hairstyle incorporates the blend of blonde highlights on short hair hues that looks so classy and sophisticated. Do try your hands on this perfect blond highlight short hair style.
Chunky Highlights on Short Hair
Chunky highlights were quite popular in 90's. This subtle hair color gives you a softer look with a mix of vanilla, chocolate, and brown incorporated with a bob hairstyle. To embrace the retro look do this classy hairstyle.
The Black and White Hair Color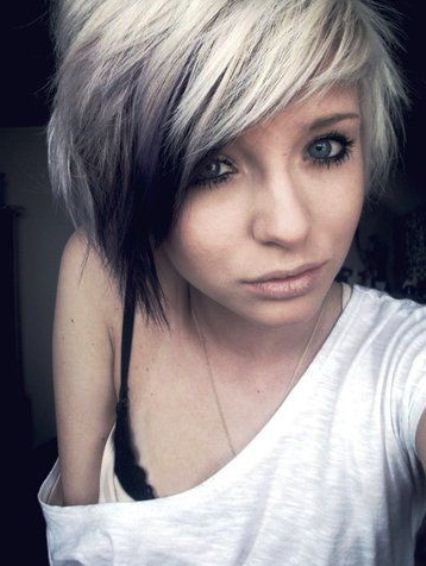 Who says black and white is not in trend? This hair color is a beautiful blend of two classy colors that has been time and again worn by many divas. The platinum blonde hairstyle looks funkier and trendy for the coming youth. Try this funky short hair with highlights is for any rock party.
Blonde All Over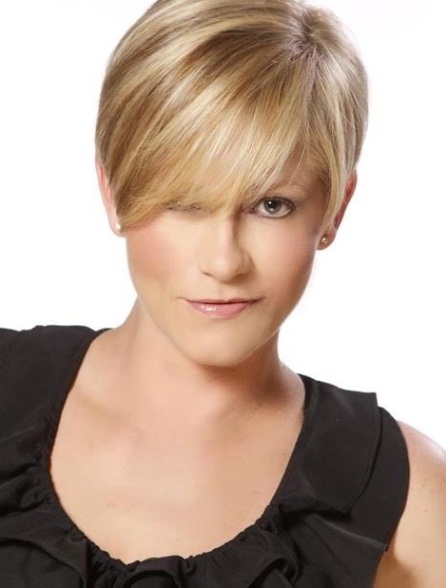 For this hair color keep the base dark and then blend it with blonde highlights. The blend of blonde color with short haircut will give you a modern look that you can flaunt anywhere.
Punk Rock Blonde Highlights Short Hair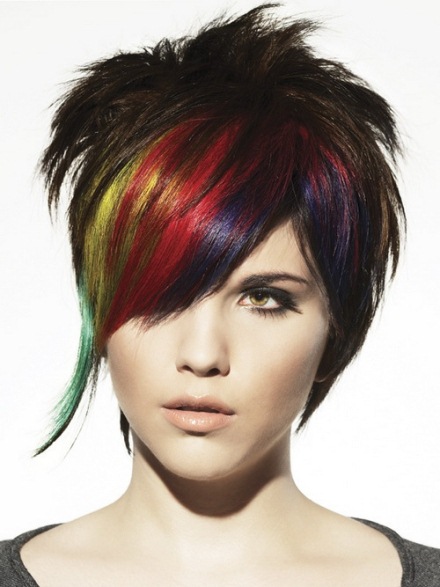 This hairstyle will give you hardcore rocker tresses. This funky hairstyle is like a piece of art like a rainbow. With this, hairstyle you can flaunt your bold and carefree personality. This short hair with highlights is best for casual events.
Pink Highlight for Pixie Haircut with Bangs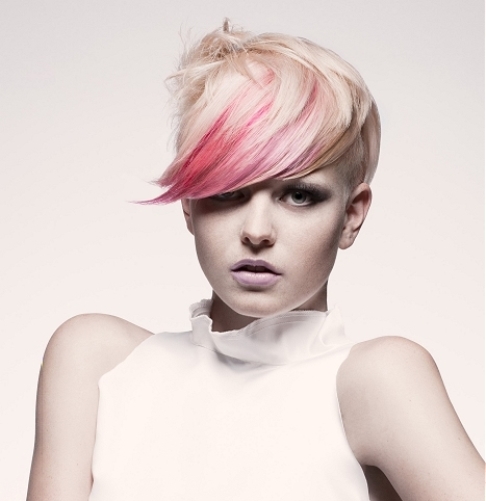 This hairstyle gives you a carefree and funky look. The blonde and pink highlights on pixie hair look so amazing. If you want to make it more interesting than you can go for bangs.
Chocolate Vanilla Swirl
Like chocolate vanilla ice-cream you will love this hairstyle. This classy hairstyle goes well with every face shape. This hairstyle will definitely grab many eyeballs and compliments as well with sharp edgy side bangs.
Purple Highlights with Bob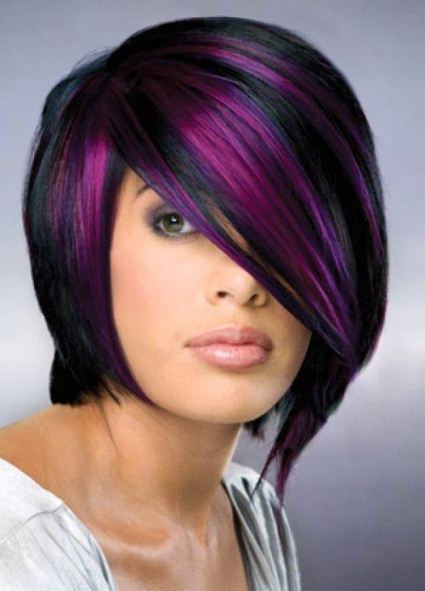 Bob haircut is in vogue and it looks classy with every hair color and purple shade is not less than anyone. It gives you dapper look. It is perfect style of short hair with highlights this season.
Blonde with Brown Highlights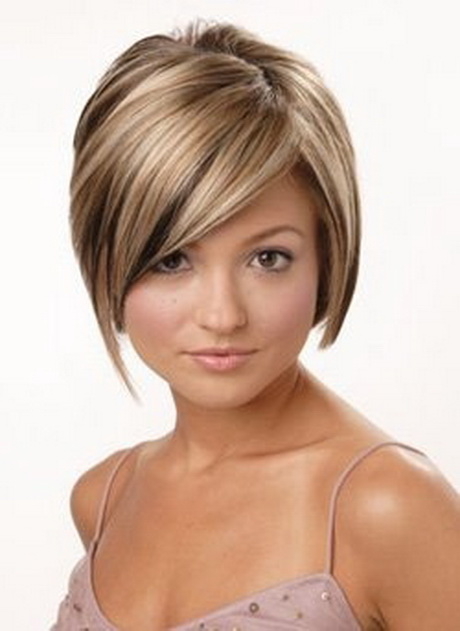 Both blonde and brown colors blend very smoothly. These colors will give you a rich and feminine look. This retro hairstyle has been favorite among style icons. And, if you want to be one like them then go for this short hair with highlights.