If you are planning to dye your tresses in the future then try your hands on copper hair color.  It will give a silky finish to your tresses and compliment your hair texture. Copper goes well with every hair type, whether it's wavy, curly or straight, copper hair color looks best with all hairstyles. And if  you want a glimpse of hairstyles that can be don with copper hair colors then we have listed 20 solutions for copper hair color. These ideas will definitely work for you.
Hairstyling Solutions for Copper Hair Color
1.) Spiraled Side Bang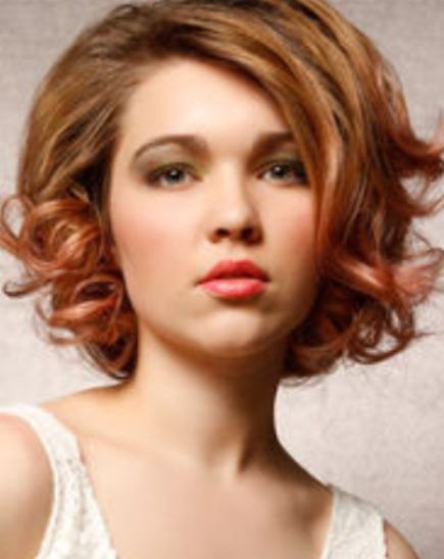 Copper hair color looks best with spiraled side bangs. It is like classy peek a boo hairstyle. It will remain flat on the top and will give you soft curls at the end. To make the look interesting you can opt for copper red color.
2.) Bold and Bouncy
Next in our list of hairstyling solutions for copper hair color is make them appear bold and bouncy. It will add natural volume to your tresses and give you a bold look.
3.) Keep it Casual
To make your copper hair look classy you can team it up with classy makeup and nice dress. You can leave your beautiful locks either loose or make a messy bun to beat the heat.
4.) Sleek from Root to Tip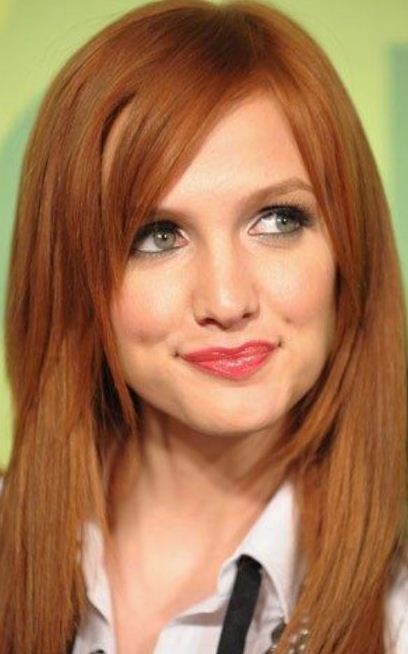 Sleek from root to tip is one of the great hairstyling solutions for copper hair color. This hairstyle will hold your fine hair and make them look like soft curls. A dark brown base with  copper color will create an illusion of volume to your tresses. To show off the variations of the colors just keep them straight.
5.) Angled and Awesome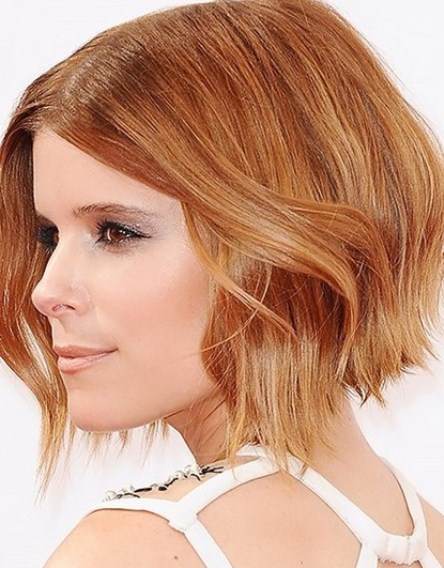 Angeled haircuts generally look best on fine and thin tresses. But that doesn't mean women with thick hair cannot don it. It's all about styling. You can spot angled haircut with rich colors and highlights.
6.) Crimson Curls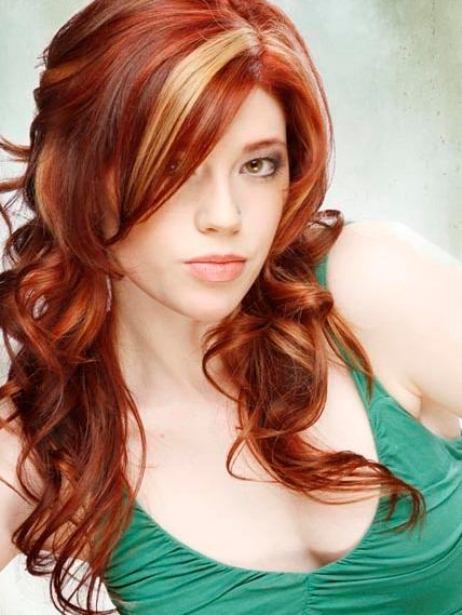 Next in our list of solutions for copper hair color is crimson curls. If you have medium  length curly tresses then the crimson color will definitely suit you. The bright copper hair will add brightness.
7.) Variations in Copper Hair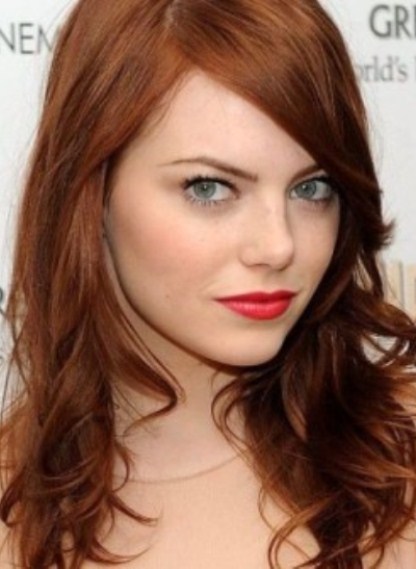 Next in our hairstyling solutions for copper hair color is variations with copper color. Blend it with different hues. For example a dark auburn at the roots and light spicy red at the ends. Such variations will give you gorgeous look.
8.) Beach Waves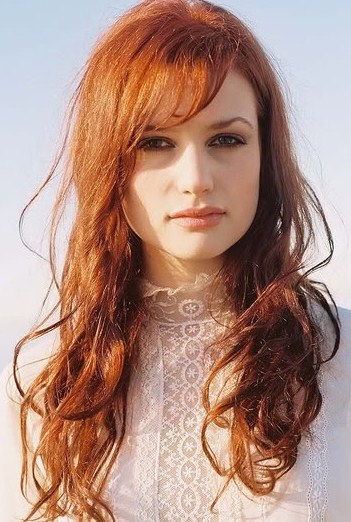 Beach waves give an edgy look when teamed up with copper hair color. This look is perfect for vacations.
9.) Go for Wig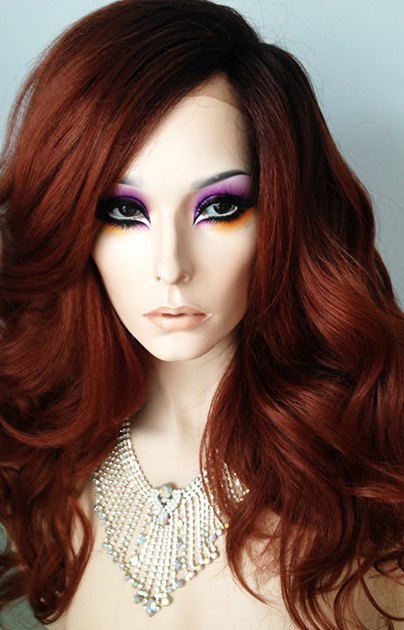 If you love experimenting without damaging your own tresses then wigs and colors are definitely for you. It will add bounce to your locks and give you a bold look. For an instant makeover, this solution is best.
10.) Waves and Warmth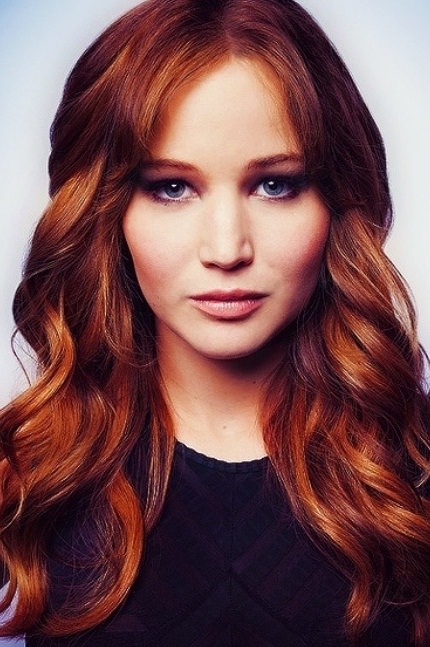 This hairstyling tip is apt for people with olive skin tone since they have yellow and gold undertones. This will enhance your copper hair color and redefine your look.
11.) Fairytale Waves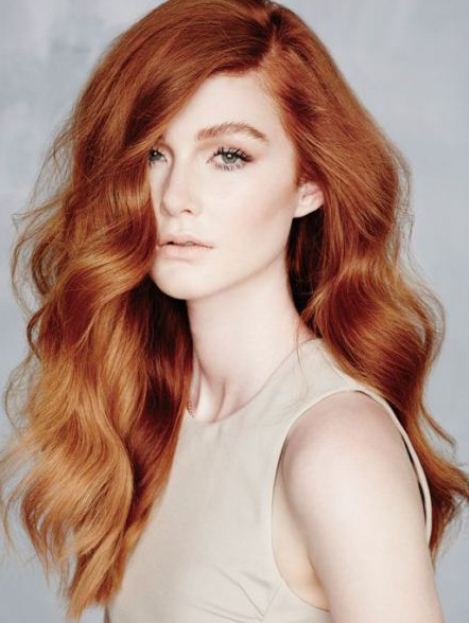 Every girl harbors the fairy look, like the one in fairytale she has been listening to all her life. The fairytale waves will make your imagination come true. To look like a fairy do try fairytale waves on your copper hair color.
12.) Nineties Look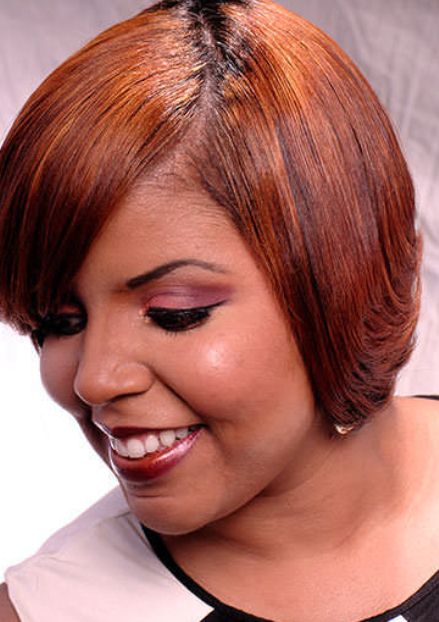 If you are ninety born then you will definitely adore the nineties look. To recreate the magic of nineties you can go with this hairstyle. The copper bob definitely needs a comeback!
13.) Hot Copper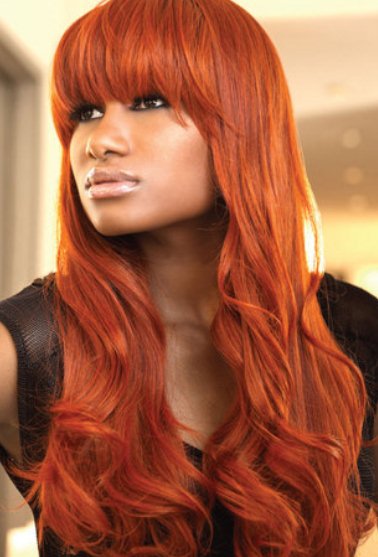 If you already have copper hair color then get darker shade. It will give you hot and bolder look. To make it best you can opt for a messy hairstyle.
14.) Ginger Hair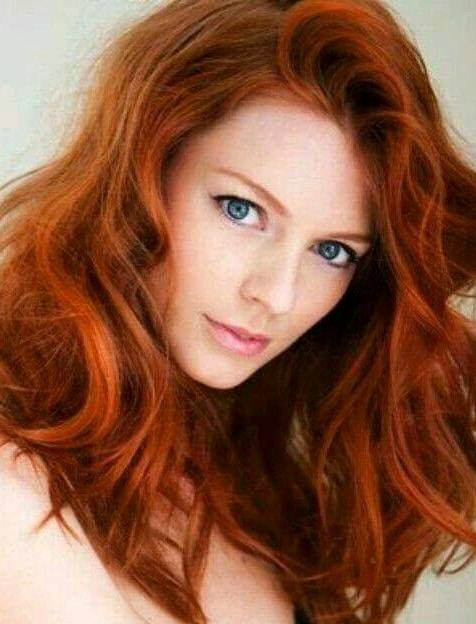 If you have natural blonde then do try ginger hair hue. This hairstyle compliments warm skin undertones. and messy curls.
15.) Highlights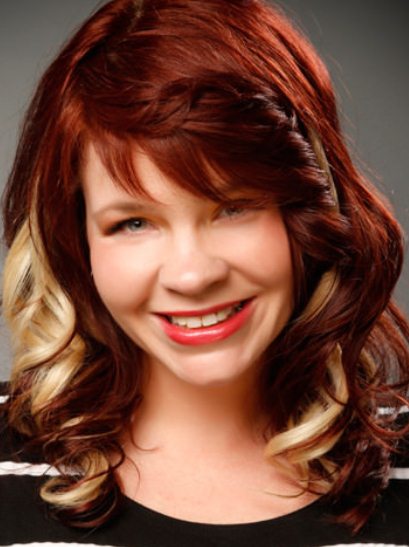 For a sober look team an angled hairstyle with a rich color and highlights. It will give you classy look and refreshing look.
16.) Bangs With Red Strands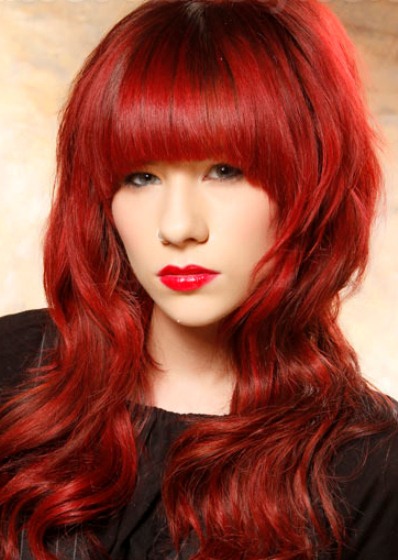 Red can never go out of the fashion. It gives a deep and edgy look. Long copper red tresses with fringes definitely needs a shot.
17.) Loose Ombre Waves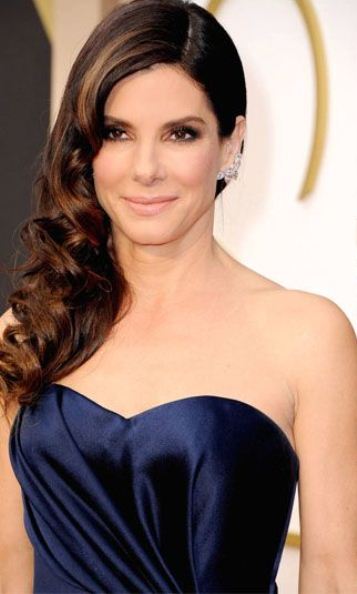 For a classy-chic look, loose ombre waves are best. It cuts all the hassles and you do not have to look for different styling options. It is perfect for everyday look.
18.) Blonde and Strawberry Color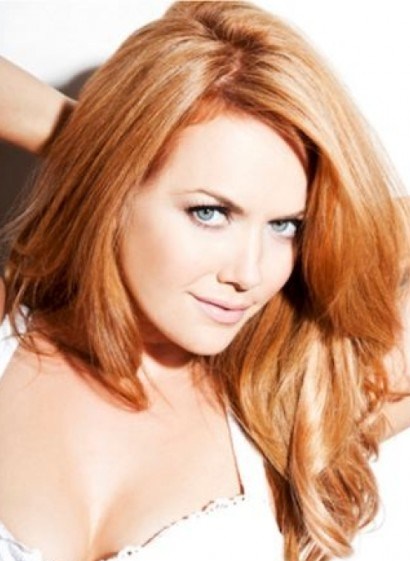 This hair color gives a dewy look, it appears to be blonde and at the same time gives an effect of a pinkish tone. The rose gold color  goes with every face complexion.
19.) Bronze Bowl Cut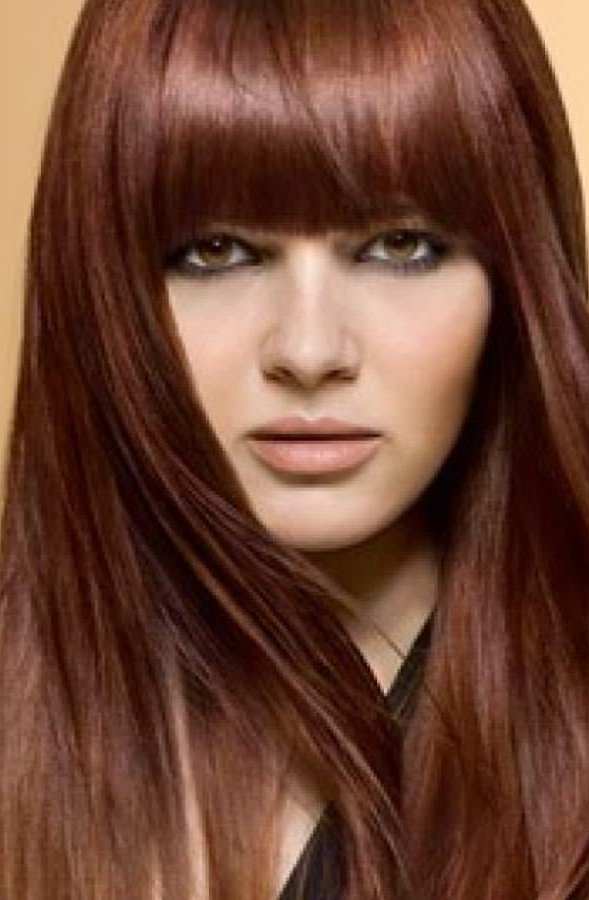 Girls do are tired with long tresses there is good new for them, a bronze bowl cut is what all you need to try this season. The deep metallic color will enhance your look and you will shine all the day.
20.) Bohemian Russet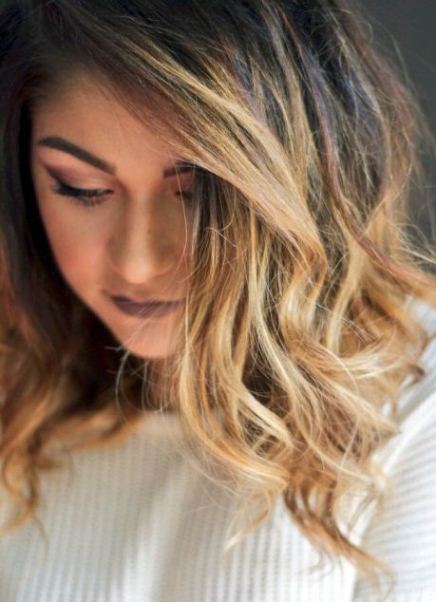 The dark brown color with lighter shades of streaks is one of the best solutions for copper hair color.