Hairstyles are undetectable part of a woman. You might have experimented your hair with different hairstyles for which you have been appreciated or criticised. Some hairstyles are so time-consuming and involve lots of chemicals products and use heat tools. Here in this article, we will go through best and easy hairstyles for natural hair by avoiding any damage to the strands. The natural process is the best way to style yourself especially your hair. The hairstyles mentioned below are natural easy and elegant.
Top 15 Easy Hairstyles for Natural Hair
1.) Easy Sleek and Low Pony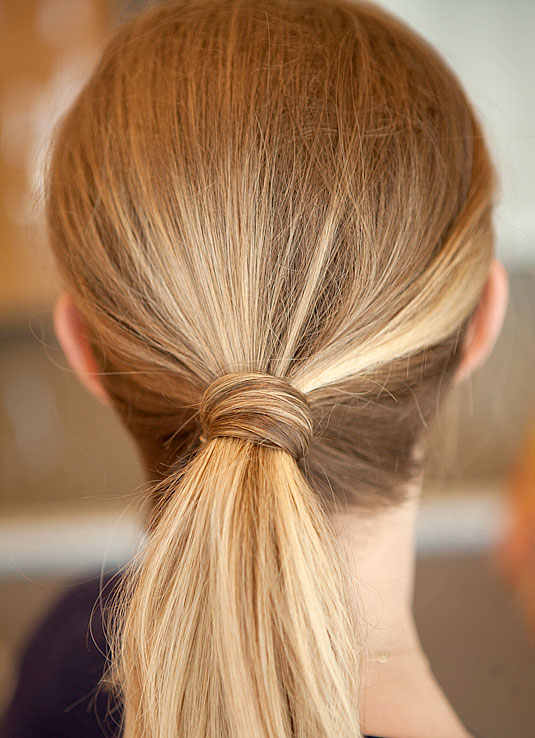 Go natural with a low pony, it's trendy. For this hairstyle all, you need to do is to tie a sleek low pony with the help of a band. Grab a section out of the pony later wrap the root of the pony, this will give you a natural look.
2.) Bubble Pony for Styling Natural Hair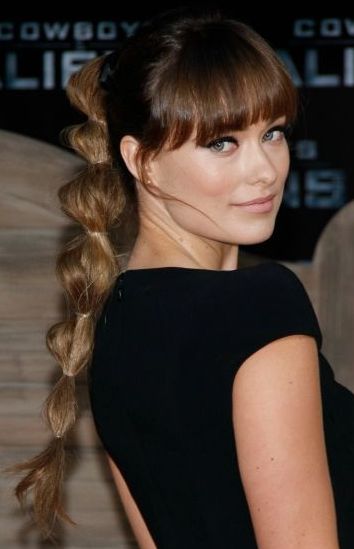 This is indeed a classy hairstyle, you can customise your hairstyle with front bangs. All you have to tie a high pony just below the crown and then tie the pony with a band after every gap of an inch or 1.5 inches. For enhancing the beauty you can use elastic bands which are transparent or identical to the color of your hair.
3.) Band Updo Hairstyles for Natural Hair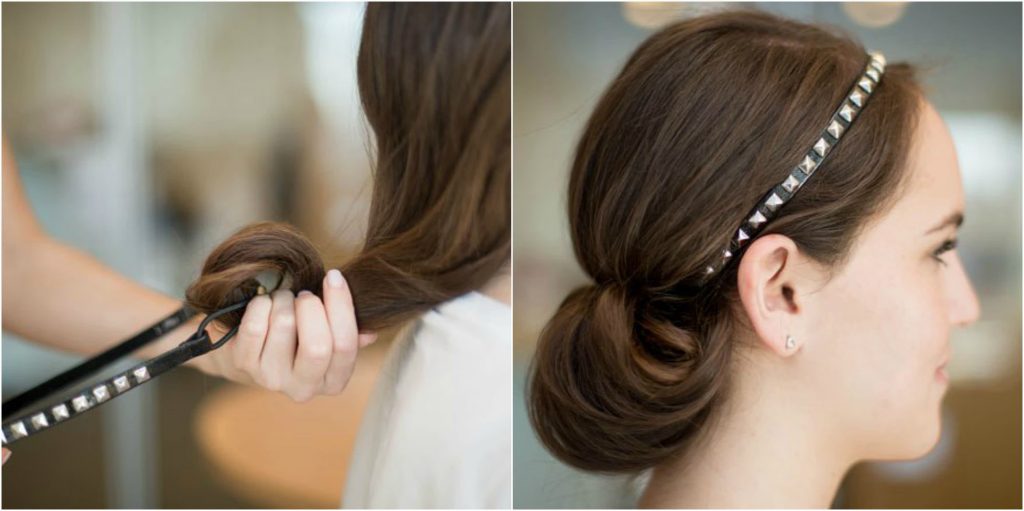 Here is something you never expected. Try this bun without pins or bands, just a band will do the trick for you. You can use a simply use hair band to make a simple hair bun. If you have long hair than just gather them at the lower back of your head and place and make a big roll out of the hair and place the band in the middle so that the roll encircles around the band. Now slowly place the band on the head. You will find a beautiful headband hairstyle along with a bun.
4.) Twisted Hairstyles for Natural Hair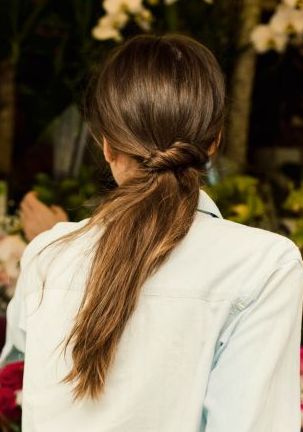 You can create a chick low twisted side pony to get a hairstyle for your natural hair. If you have a straight or textured hair you can separate your hair at the sides in two section at the back. Gradually secure the larger section to a pony at the nape while twisting the smaller section and wrap it around the pony.
5.) Doble Pony Tail for Natural Hair
You can create a creative style of ponytails. You can create two ponytails one at the top of the other to get a voluminous look. The trick is especially for women with medium length hair length. Make a pony at the top by gathering the hair from the upper section of your hair. The second pony should be at the nape of your neck. Your ponytail will look long and fuller too.
6.) Perfect and Easy Waves Hairstyle
Here is an easy and simple hairstyle. You can customise your hairstyle by getting wavy texture, for this, you need to braid your hair for a long time. If possible braid your hair and keep it overnight. This will help you to get natural curls. Again if you have less time to invest just press you to braid with a flat-iron with minimal heat to make perfect waves.
7.) Simple Twist with a Loop for Natural Hair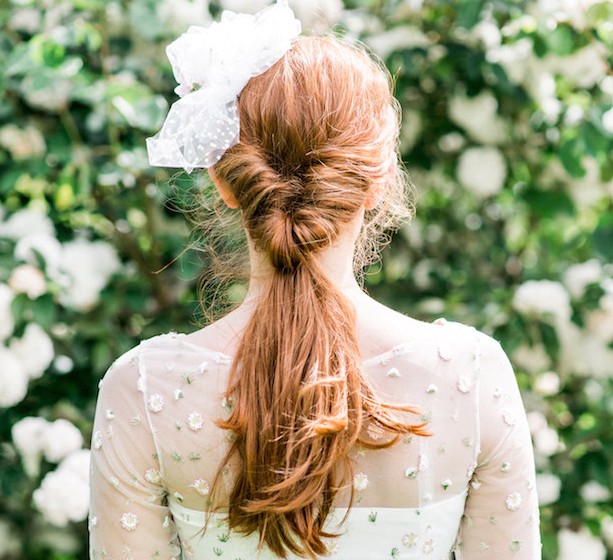 You can get this simple yet very elegant hairstyle for your hair. All you need to do is tie a loose pony at the lower back. Tie it tight enough to secure the hair. Hold the hair of the pony and pass it through the end of the middle of the root of your pony.
8.) Soft-Pinned Hairstyles for Natural Hair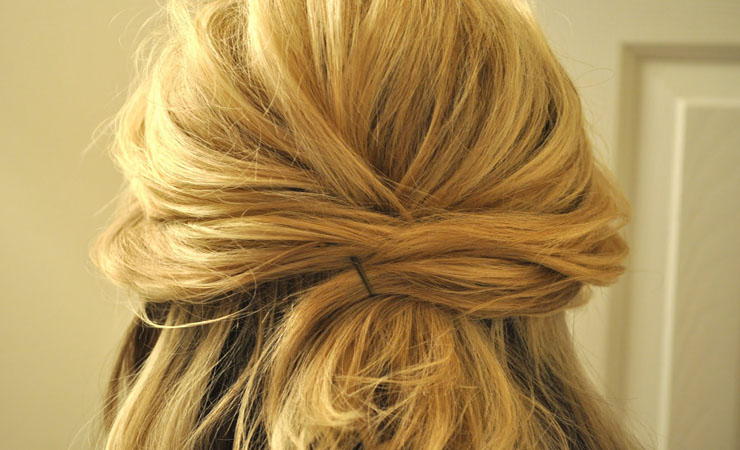 Soft pinned hairdo are most elegant ones they are loose and natural. You can use pins to pin up the hair. Collects hair from the hairline from the front sides of your face and pin them at the back to create a half hairdo.
9.) Messy Bun for Natural Hair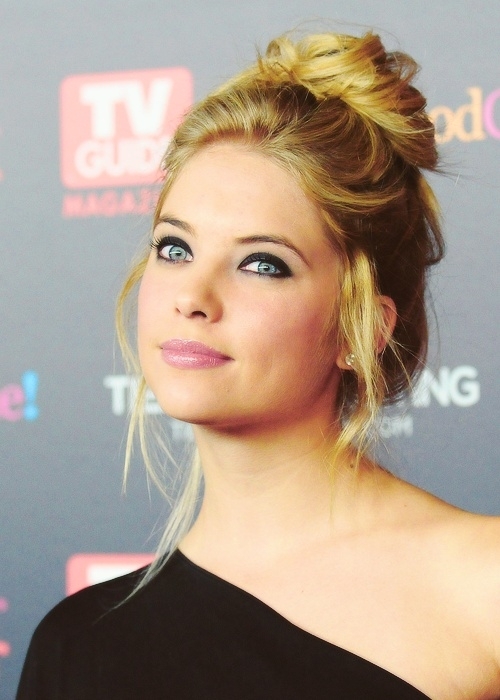 Messy hairstyles are the best and most popular it gives you an effortless look without compromising the style. You can just gather the hair at the back and make a messy bun by using pins.
10.) Side Bun Hairstyles for Natural Hair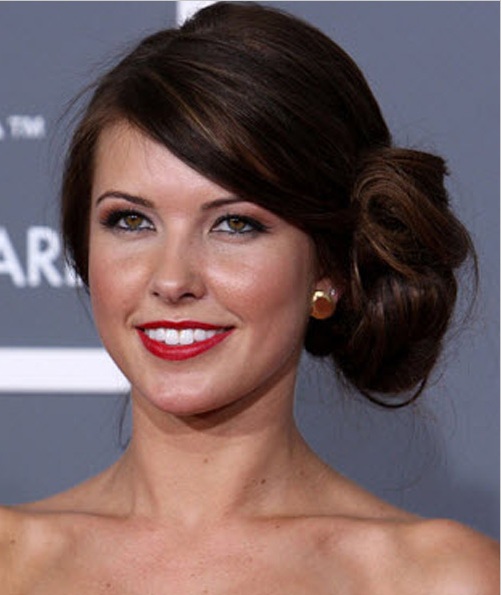 Side buns are classy and the style is back in fashion. You can simply get a low side bun to get a classy hairstyle.
11.) Baby Ponytail Hairstyles for Natural Hair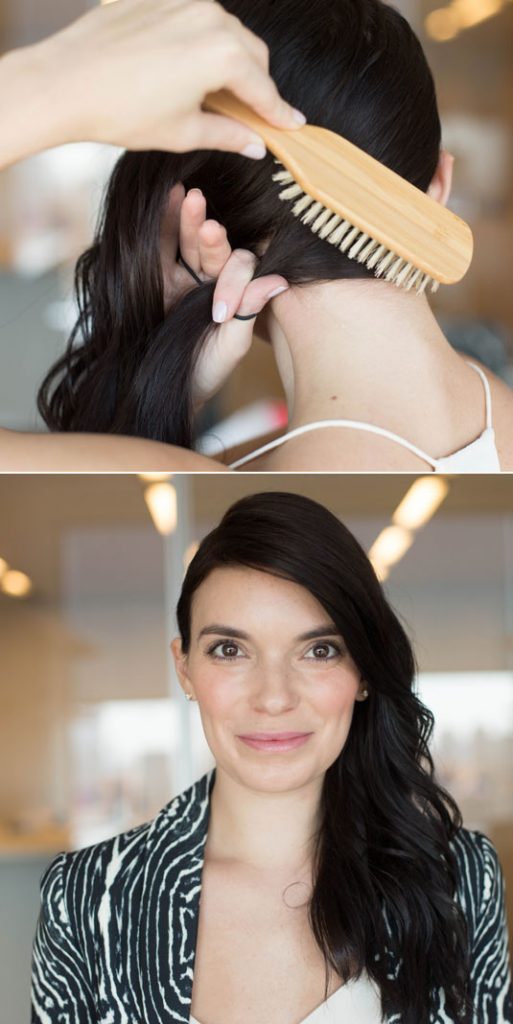 Pull a section of your hair to make a side-swept low ponytail. For the pony remember to take the lower section of the tie at the side. Secure the pony at the nape just behind your hair. Now pull the rest of the hair to the same side to hide the pony and get a side swept hairstyle. If you need you can use pins to secure the hair from spreading out.
12.) Wrap your Hair to Getting Curls
You can also customise your hairstyle with curls if you have straight hair, then you can use foil to curl your hair. All you need to do is divide the sections of your hair and coil the ends of the sections in a coil and secure it using foil. Keep it for a long period but if you have no time just use a flat-iron and press the curls. Use minimal heat and a good heating product to get the best curls without damaging your hair.
13.) Modern High Bun Hairstyles for Natural Hair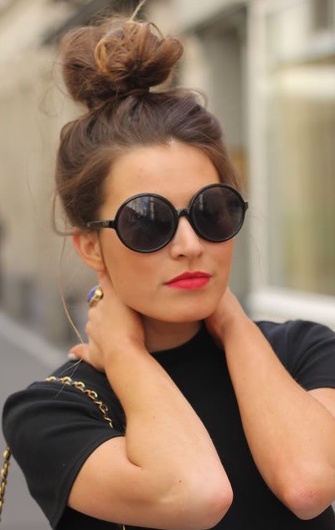 Messy buns are in fashion for getting the urban lady look you can get the hairstyle by simply tieing a bun at the top almost on the crown. The hairstyle is most popular and goes well with all types of hair texture and types. This hairstyle is ideal for avoiding the extra heat in the summer.
14.) Simple Fish Braid Hairstyle for Natural Hair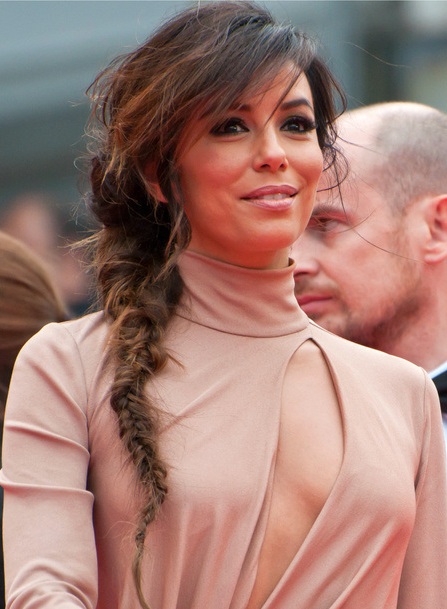 You can customise you long hair by a braided hairstyle. Simple braids are boring, you can get a simple fish braid with loose hair at the top to get an iconic look.
15.) Accessorize for Natural Hair 

Girls like pretty accessories. You can also customise your hairstyle. Use ribbons or bands with cute dolls or bows. Tiara and other floral hair pins are also popular they really make you look pretty like a princess.