A pastel hairstyle especially pink gives a feminine look. Pastel hair colors are quite in these days. The good thing about this look is that it offers number of shades that you can try according to your skin tone. Have a look at the below listed pastel pink hairstyles and decide which one will look best on you.
List of Pastel Pink Hairstyles:
1.) Gorgeous Purple Fade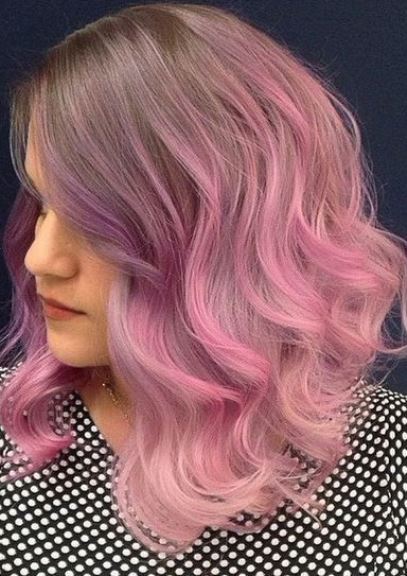 This hairstyle features a beautiful transition from brown to pink and purple hues. This is one of the gorgeous pastel pink hairstyles. This hairstyle looks beautiful on the shoulder grazing hair.
2.) Pastel Waves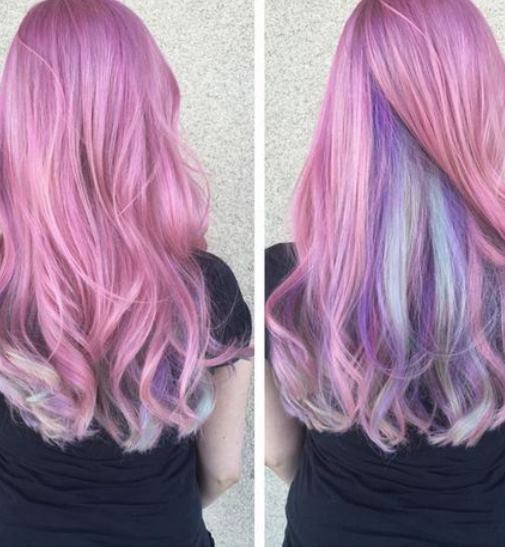 This beautiful hairstyle unfolds different hues of blue under the pastel pink color. The pastel pink looks lovely with blue and hue of lilac.
3.) Strawberry Dream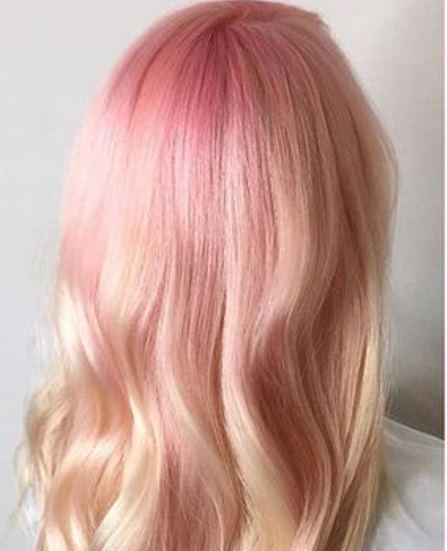 This hairstyle will give you a nice creamy hue. This is one of the elegant pastel pink hairstyles. The hair in this style looks candy and sweet like a strawberry.
4.) Pastel Pink Highlights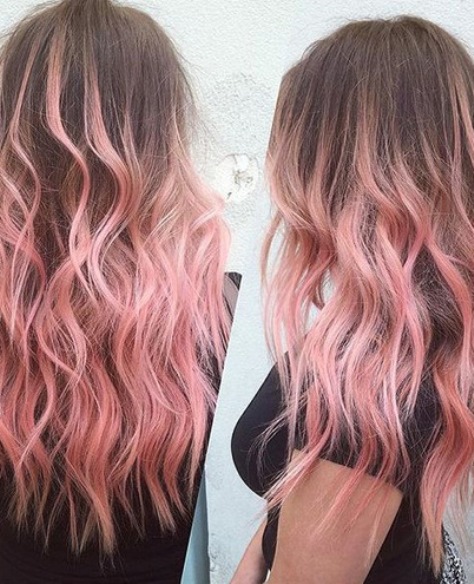 This hairstyle is definitely inspired from the beach waves. The pastel pink highlights takes the entire look a notch higher. You do not have to color the entire locks, the roots will be brown and the ends are teased into the pinkish tone. It gives a modern feminine look.
5.) Sweet Strawberry Ice-Cream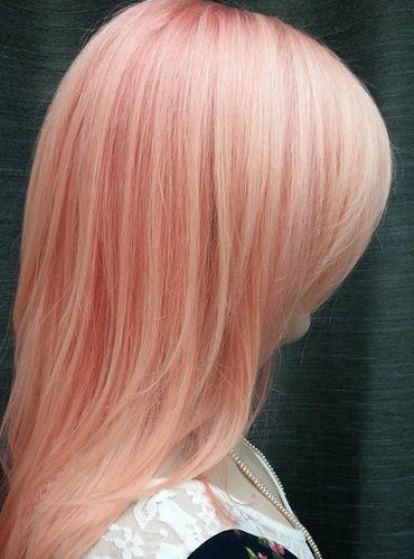 Girls who love strawberry flavored ice-cream will definitely give a thought to this hairstyle. This hairstyle features different hues of the pink.
6.) Sharp Contrast Pink Hairstyle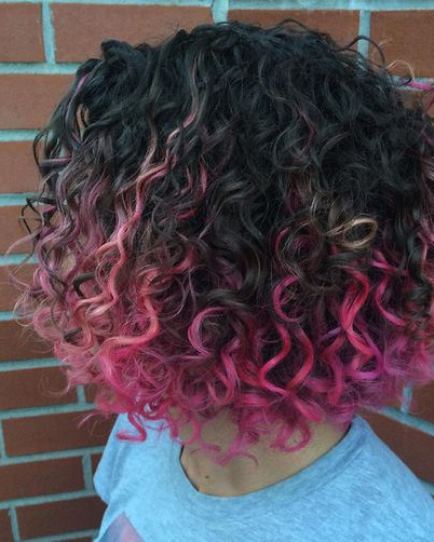 A combination of dark and light color is classic. The dark roots and pink ends give a nice look. This hair color will look best on the short curly locks.
7.) Fun Color Dip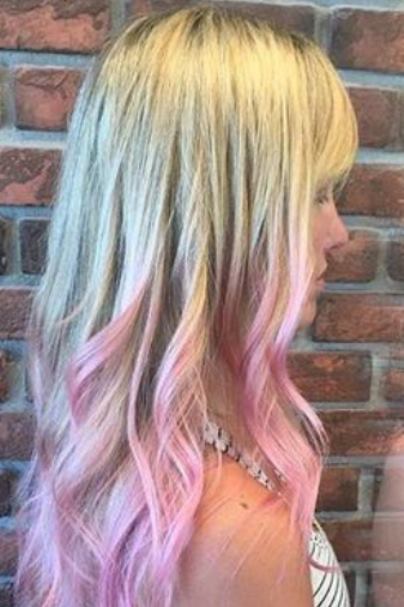 As the name as the hairstyle! This hairstyle seems like the strands have been dipped in the pool of colors. Doesn't it? This is quite in. You can style it with medium length hair.
8.) Vintage Glamour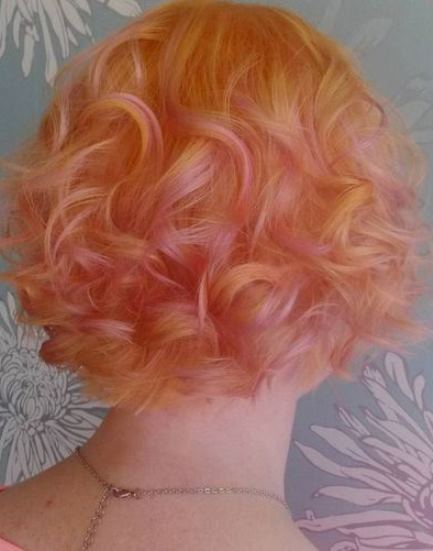 If you have ever adored the retro hairstyle then you will definitely love to get this hairstyle. This is very much inspired from the veteran hairstyles. The swirls of curls give a scintillating look. It is definitely one of the suaving pastel pink hairstyles.
9.) Two Tone Color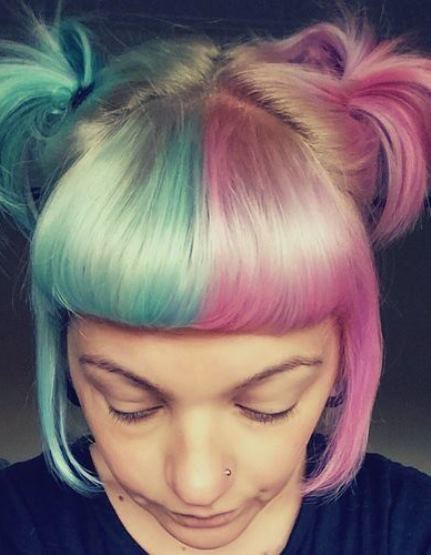 If you find single tone hair quite monotonous then you can go for two-tone hair. One side you can have vibrant pink color and other side green or any other vibrant hair color will work.
10.) Colored Candy Locks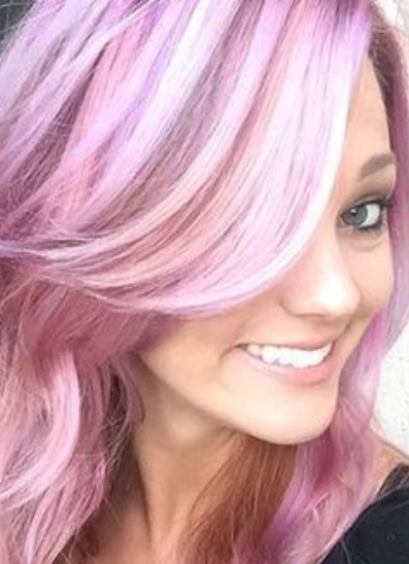 Try this tempting pink color. This hair color might remind you of sweet candy floss. This pastel pink hair color will jazz up your entire look.
11.) Triple Twist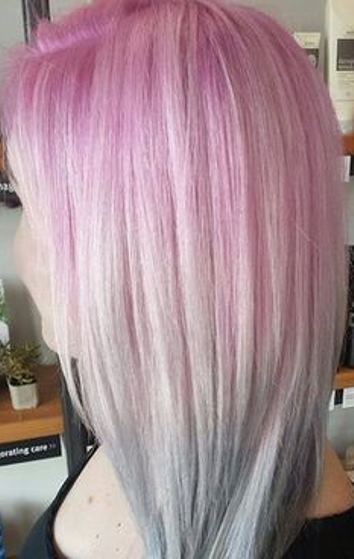 This hairstyle features three different hues of colors. Beginning with the pink and ending with the silvery gray on the tips. It is one of the funky pastel pink hairstyles.
12.) Pink Locks with Pastel Lavender
This hairstyle is a cute blend of the pastel lavender and pink locks. The pastel pink is the base and hue of lilac work as highlights. Doesn't it looks like a yummy pastel pink hairstyle like your favorite lollypop?
13.) Exquisite Pastel Pink Hairstyle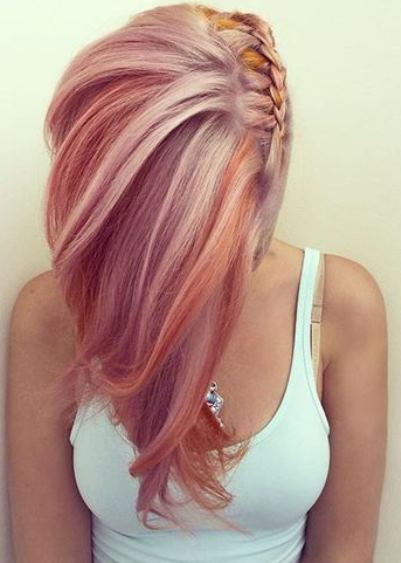 A pastel pink alone might give a monotonous look but the different hues of orange and purple will give it all new and exquisite look. To make this hairstyle interesting you can braid in the different ways like one in the image above.
14.) Rainbow of Colors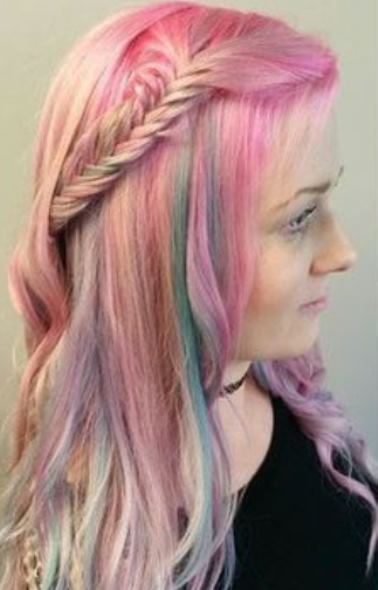 If you want to experiment with different hair colors then this the best alternative for you. Get your locks colored like a rainbow.
15.) Perfect Pastel Color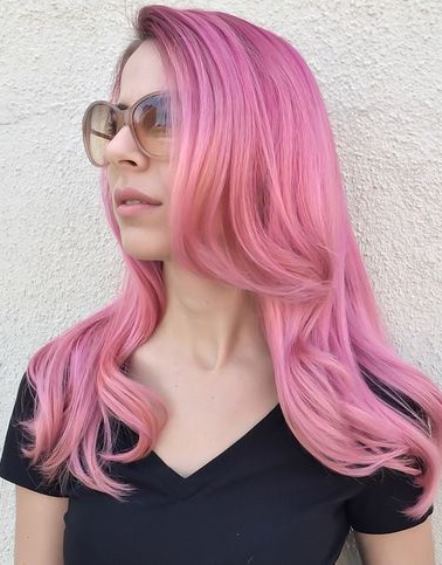 Nothing can be perfect then this hair color. The pink throughout simply looks amazing. It has darker tips with lights ends. The pretty pink color goes well with a girl's skin tone and compliments the entire look.