In this article, we have listed some cool ideas of purple highlights to try this season. Light and bright colors are a fun way to style your hair. If you are looking for some change then try something out of the box and update your old boring look. The purple color was known for royalty and was reserved for wealthiest and revered people. The reason behind was the limitation of this color. Purple color was only found in snails and sea urchins. But thanks we are in the 20th century, here we have "animal free" purple shades available in the market. So choose your inspirational color for soft and tender highlights.
Top Cool Ideas of Purple Highlights
Purple Frost Job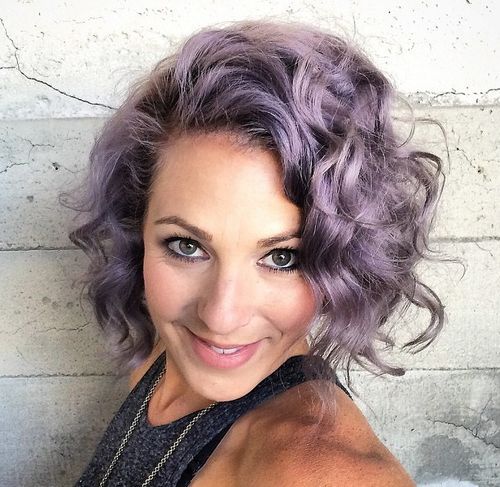 Try this grandma's toned silver locks. The blue base with soft red-purple shade is simply gorgeous. Try these highlights with dark root and soft curls that add more volume and body to your hair.
Bright Purple highlights with Ashy Brown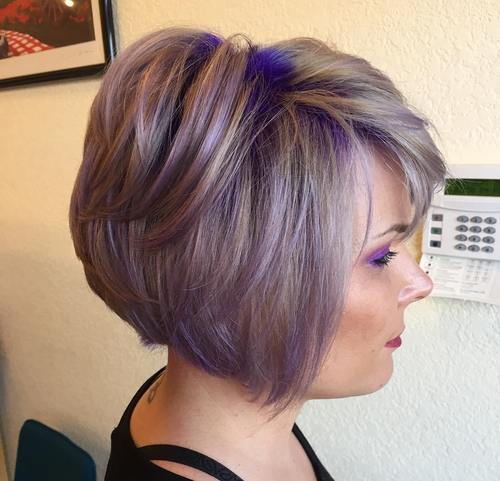 In this case, the purple color is unevenly distributed through the length. The intensity of purple goes best with bright roots and washing out with soft purple highlights on tips. This one of the best purple highlights to try this season.
Burgundy and Purple Highlights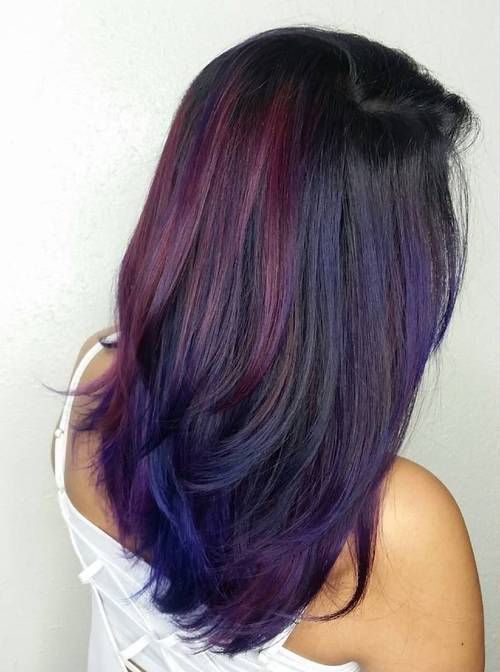 Try this one of the gorgeous looking purple highlights with a mix of burgundy. You can add some burgundy, indigo and purple highlights for more interesting look.
Deep Purple Tips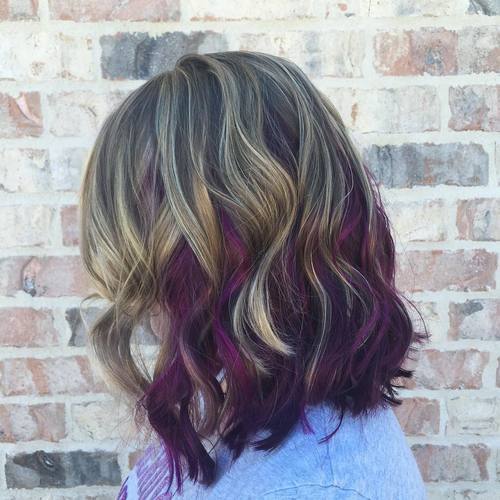 The combination of rich deep red and the base tone is just picture perfect hair color. Just go with this picture given with some blonde over dark brown, deep purple red and gentle curls all you need for a perfect party look. Don't forget to give a little shag or bounce for a fuller look.
Radiant Purple and Burgundy Curls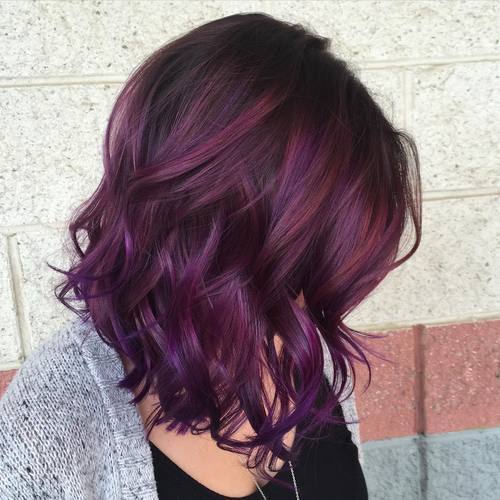 This is one of the bold and beautiful ideas of purple highlights to try this season. The radiant ends and deeper hues look sexy and attractive at the same time. So try this hairstyle for 2016.
Pastel Lavender Waves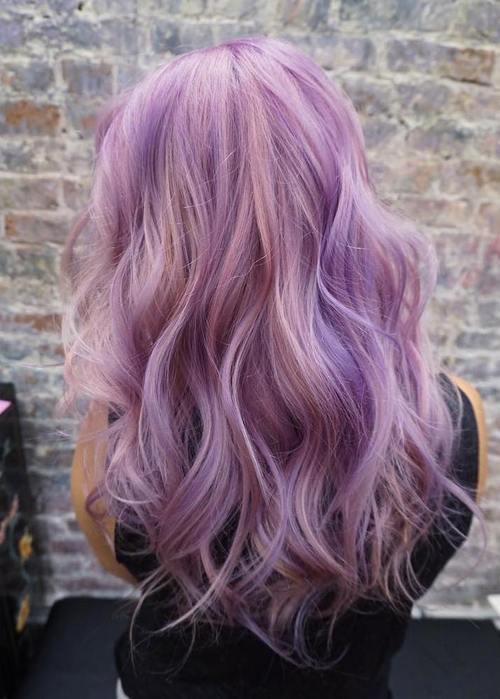 For something different and creative try the combination of pink and purple. The blend of these colors provides you whimsical and misty fog impression. So you can go with any pastel pink blonde shade. This hairstyle is perfect for any special occasion.
Wild Purple Streaks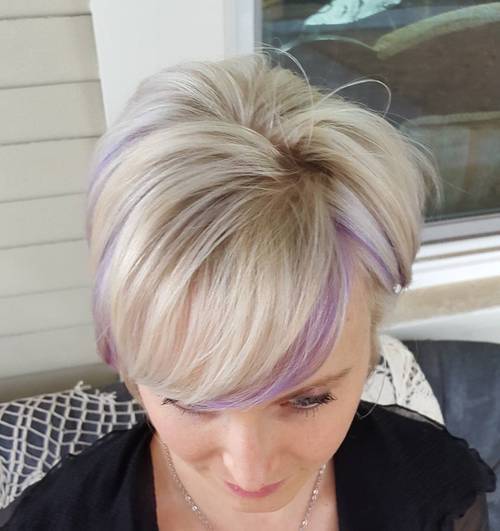 If you have short hair then try this one of the glamorous and soft looking purple highlights with some detail. The front and under highlights looks amazing with small lowlights that look creamy and soft. So try this all new look for this season.
Under the Sea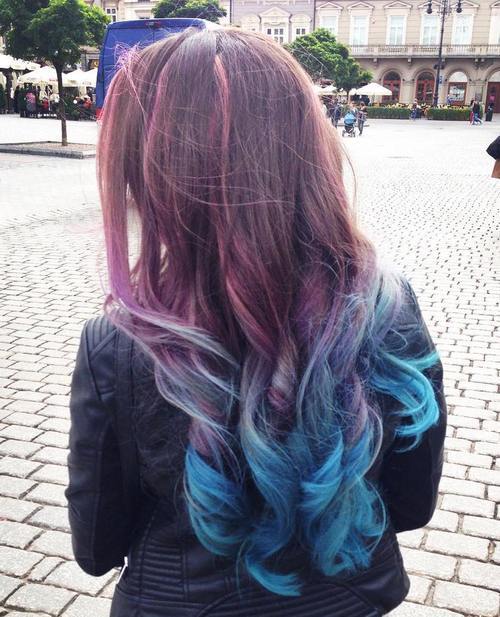 The dark brown hair strands look noble and warm. For something, interesting look, try this shocking and electric blue shade. The contrast of red and blue is a unique combination for 2016.
Purple Shade with Feathered Tips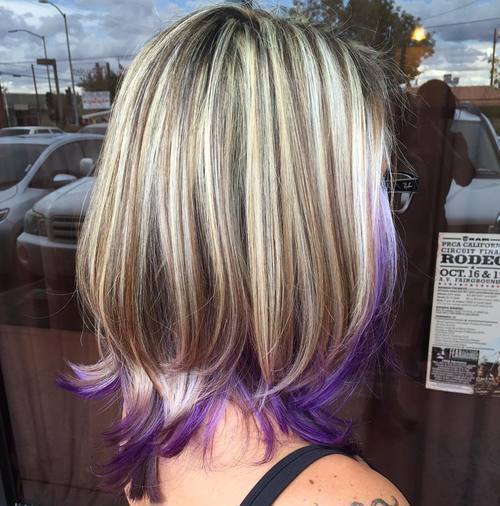 If you have shoulder length hair then this hairstyle is something to try. This is also a great hair color with purple dip dye in inner layers. This season upgrade your regular and boring look with brown blonde bob.
Purple Mermaid Hair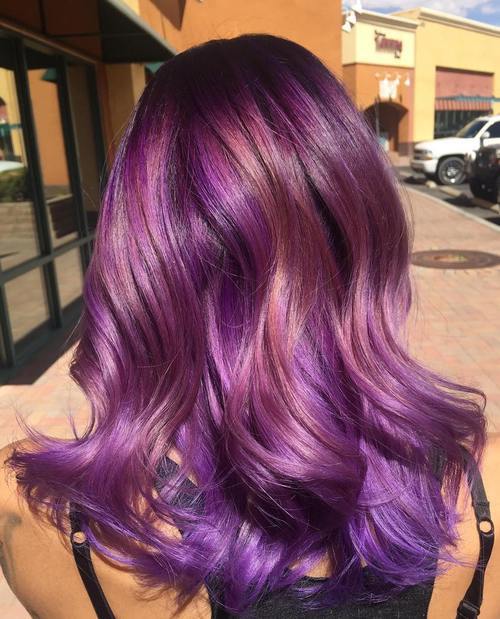 This is one of the hot and sexy looking purple highlights for medium length hairstyles. Try something unique and different something like this. The pink on top and electric violet look amazing with the multifaceted combination.
Undercut Bob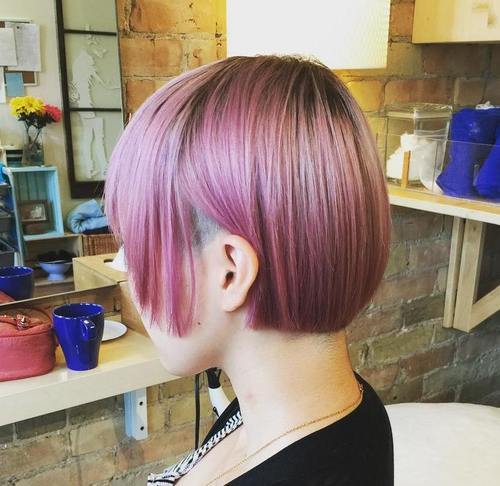 Try this pink shade of purple highlights with a short bob haircut. Not every time purple suits you. So some blue shade and pretty toned color for subtle nuances.
Purple Rover Highlights
Dark hair is difficult to color, but you can try the combination of brown and pastel purple highlights together. By bleaching length locks you can easily add this combination keeping roots natural dark.
Rosewood Highlights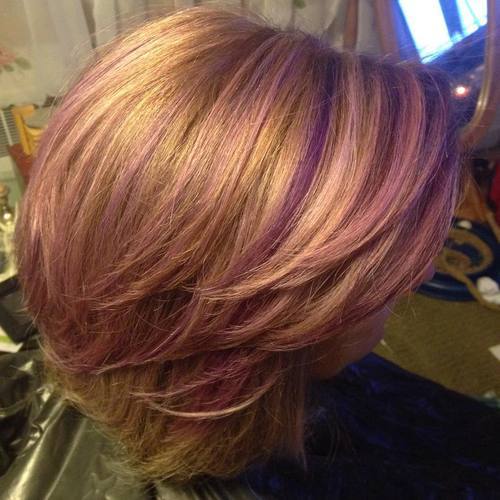 If you have blonde hair, then try this type of purple streaks. The dark and light streaks look creative and cute with rosewood streaks.
Purple Ribbons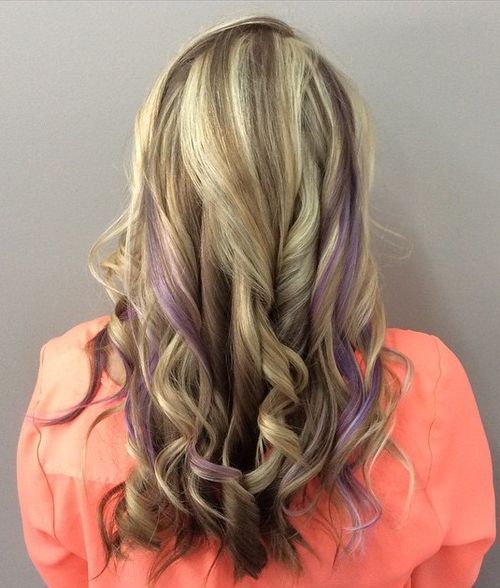 This is another great purple highlight to try this season. Brown blonde streaks are great for purple highlights. You can also try this sophisticated highlight for a complex texture.
Indigo and Purple Hairstyle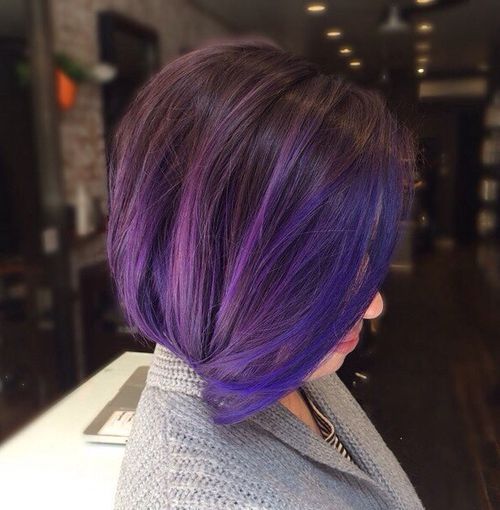 This is the best combination ideas of purple highlights. The blue and purple are perfect for any occasion. Get some blue highlights and purple streaks accompanied with angled bob. The dark shade looks more prominent with purple highlights.