In this article, we are discussing 20 best medium length hairstyles for thin hair. When it comes to thin hair, the medium length is a universal hairstyle. Medium hair is versatile, you can style according to your choice. This also includes loose hairstyles, bob cuts, braiding, and ponytails etc. So find your best medium length hairstyle for thin hair through this article.
Top Medium Length Hairstyles for Thin Hair
1.) Bun for Thinner Hair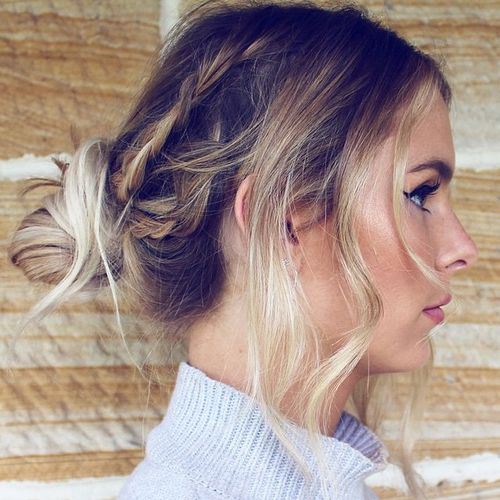 Bun also is also one of the great choice for medium length hairstyles. Braid hair loosely in the center of the head and twist it into a casual knot.
2.) Centre Parted Hairstyle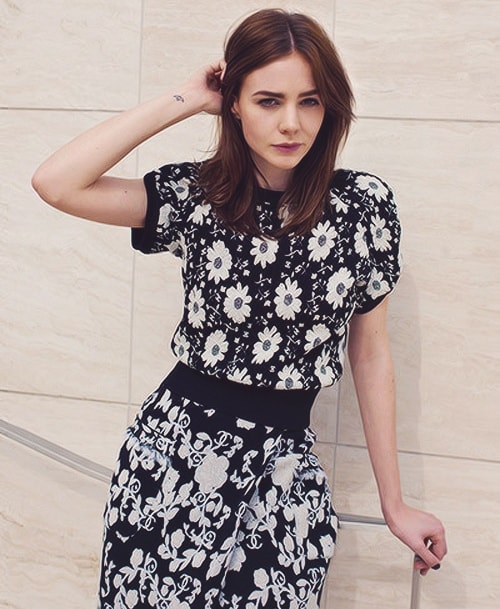 Carey Mulligan looks more beautiful and pretty as a brunette. She carries this medium length hairstyle more expressively with darker hues and layered mid-length haircut. So get some inspiration from your favorite celebrity to make your own statement.
3.) Center Braided Hairstyle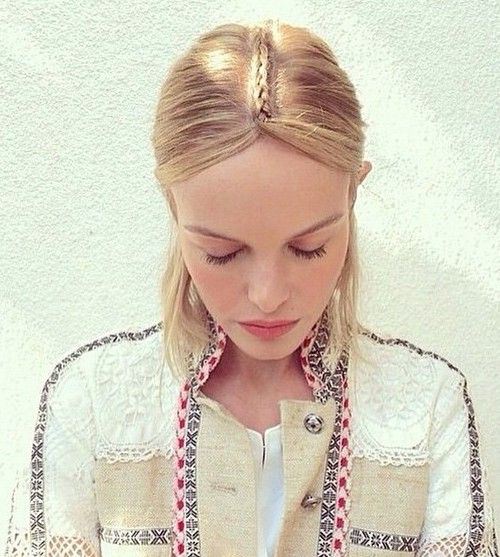 If you are bored with your regular medium length hairstyles then try this cool and casual hairstyle. Try this unique hairstyle with braid in the center hairline.
4.) Sexy Layered Style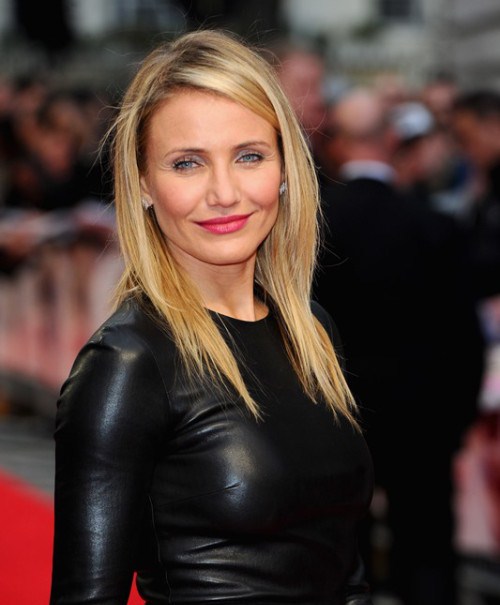 Look at the stunning Cameron Diaz. She looks hot with her black leather dress with side bangs and side locks. Try this heart throbbing medium length hairstyles this season.
5.) Layering Headband Twist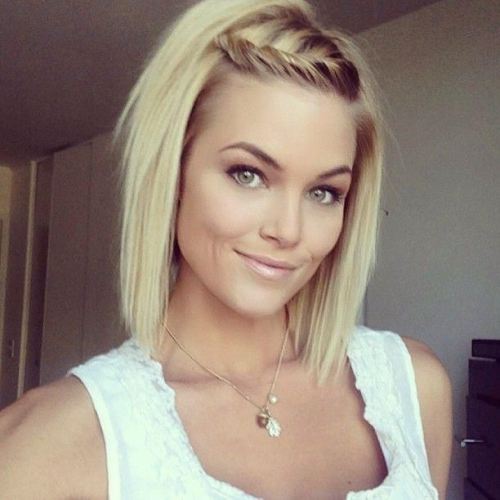 This layered medium length hairstyles look awesome and features your collarbone. Try this hairstyles with headband twist that looks interesting and decorative with long bangs in front.
6.) Messy Beach Waves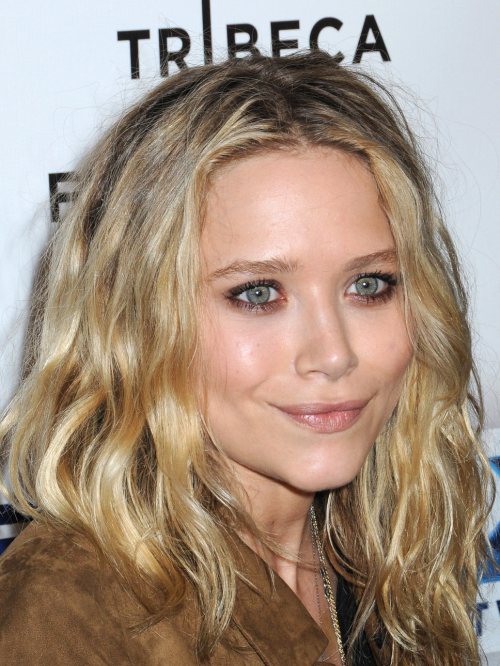 Mary Kate Olsen, Ashley's twin sister also looking appealing and hot with her medium length hairstyles. You can also try this hairstyle with loose curls and Ombre coloristic solution and darkened roots and tips.
7.) Side Sweep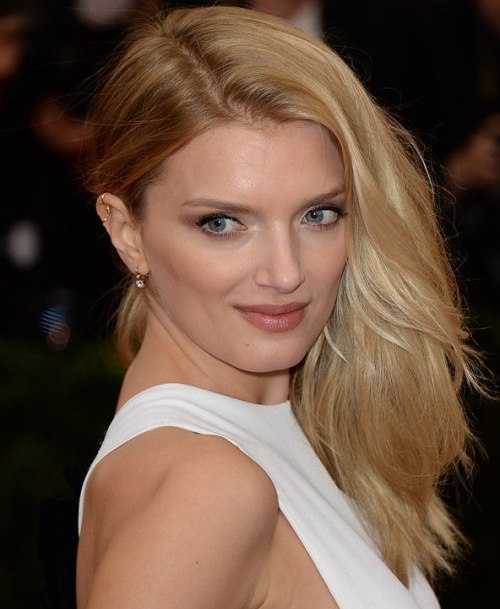 Try this one of the magnetizing medium length hairstyles for thin hair. It adds body and texture to your fine and thin hair. Gorgeous Lily Donaldson looks amazing with off centered parting and caramel creamy blondes.
8.) Side Updo Hairstyle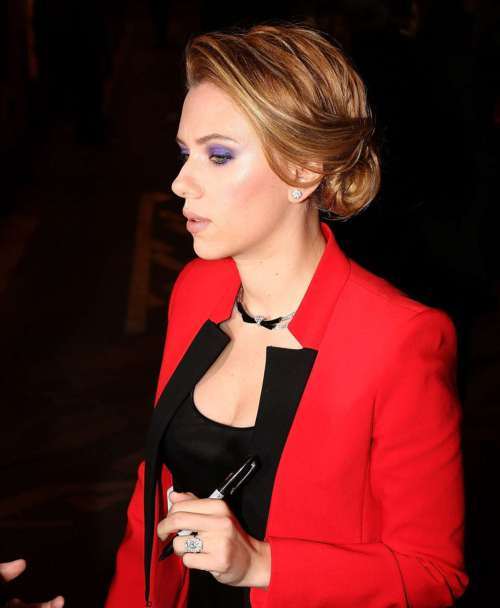 Breath taking actress Scarlett Johansson looks hot with her elegant and refined look. You can also try this one of the stunning hairstyles for some texture and volume to the hair.
9.) V-Angle Hairstyle for Thin Hair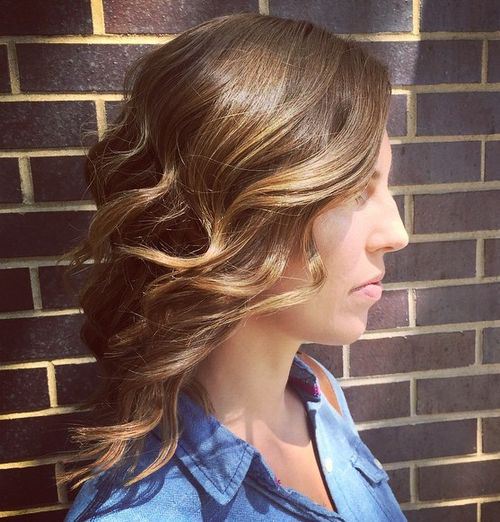 If you have very fine or thin hair, then try making this one of the simple medium length hairstyles to add some body to your hair. Using curling iron, style your curls in "V" angle to add texture and length.
10.) Super Sharp Medium Hairstyle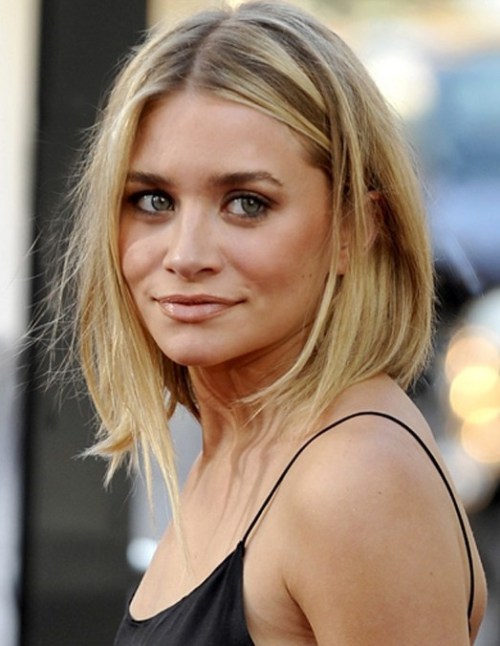 This is one of the popular and trendiest medium length hairstyles for thin hair. Check out Ashley Olsen with her simple and spontaneous look. She looks fabulous with her natural looking highlights and messy touch.
11.) A Side Part Hairstyle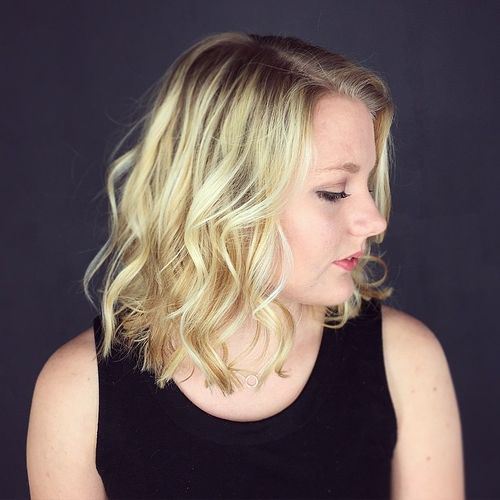 These days tousled hair is all in trend, but for those who have thin hair try this simple and easy hairstyle. A side part and medium bangs gives a bit of texture and body to your flat hair. try combing your bangs above your shoulder with some natural curls.
12.) Medium Haircut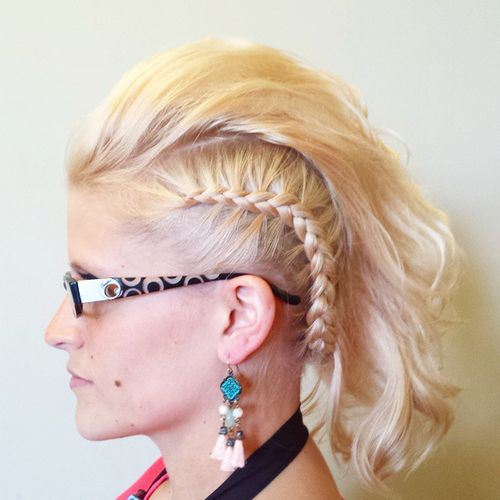 If you have medium length haircut, try playing with you hairstyle. Add a small French braid to the sides that looks beautiful and big. You can also try this funky hairstyle on your thin hair to add an interesting look.
13.) Soft Shag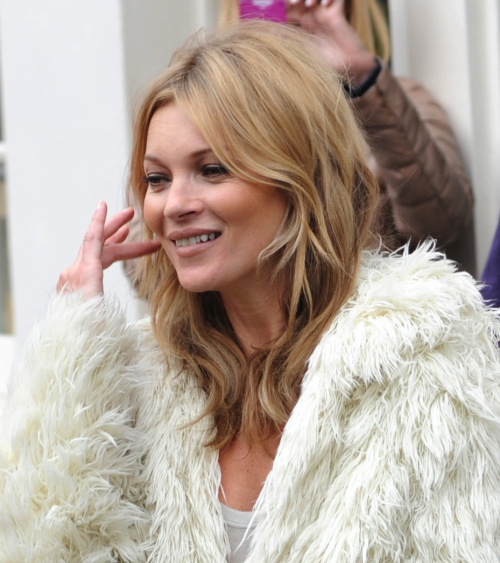 Check out the stunning Kate Moss, she looks stunning with her layered haircut and soft shag hairstyle. You can also try this one of the gorgeous medium length hairstyles for fine hair.
14.) Rose Gold Ombre Locks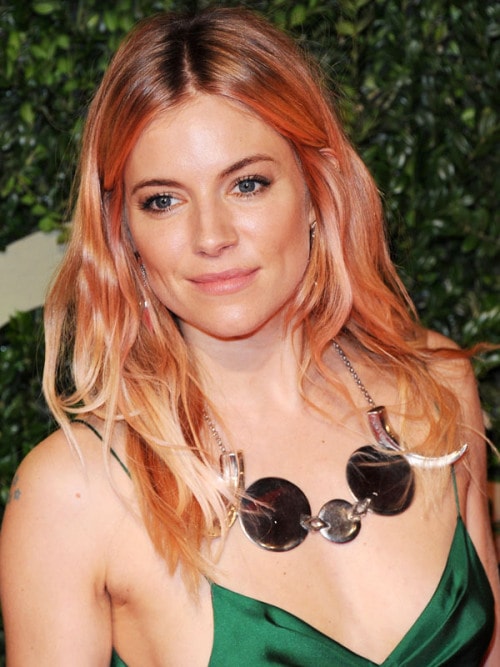 Check out Sienna Miller, she looks pretty with her rose gold medium length hairstyles. Try this hottest and trendiest looking hairstyle with polished roots and messy curls.
15.) Chic Side Pony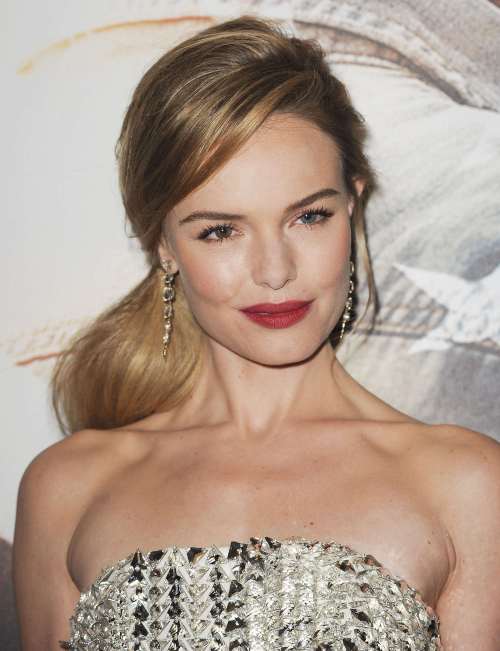 Thin hair is not a problem, you should know how to style thin and fine hair. Try this one of the medium length hairstyles to add volume and texture to your hair. Check Kate Bosworth she looks fabulous with her side pony and forehead framing waves.
16.) Braided Bun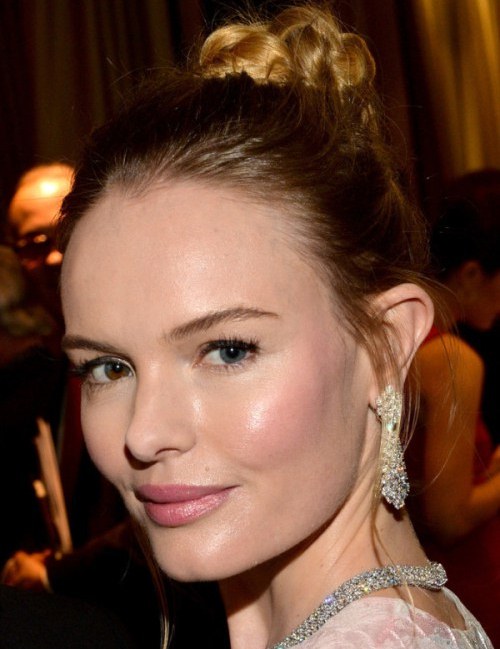 Try this cool and casual looking braided bun just like a princess. Check Kate Bosworth she looks pretty and cute with her sleeked up hair and thin streaks. This is one of the best medium length hairstyles for formal look.
17.) Shoulder Length Curls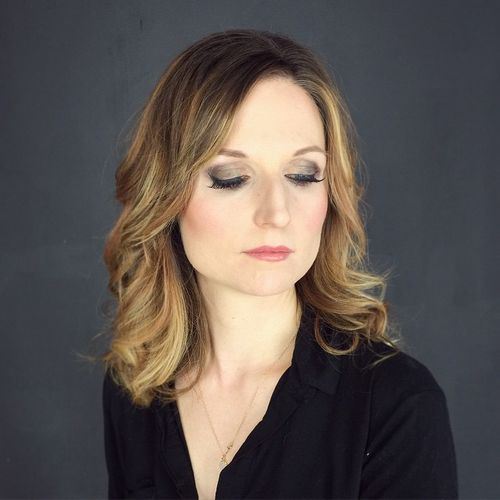 Boost your thin hair with curling iron or hot rollers for making tight ringlets. Try this one of the easy and simple medium length hairstyles for thin hair. You can easily try this hairstyle at home by just curling your hair.
18.) Disconnected Angled Style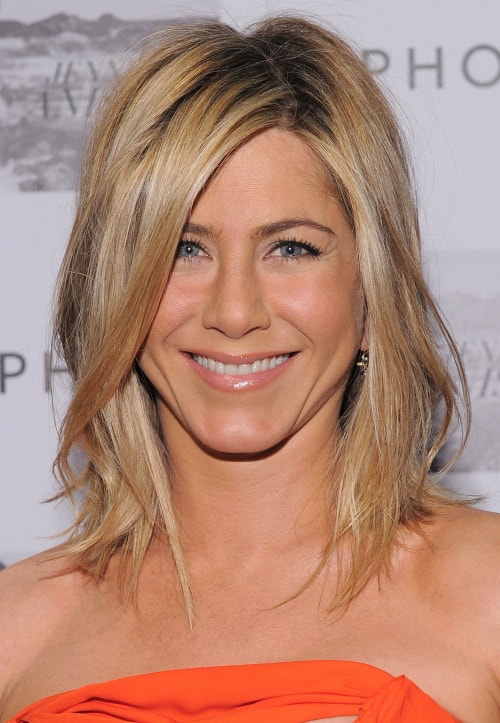 Jennifer Aniston looks sizzling and overwhelming with her disconnected pattern. Her enhanced highlights and brown blonde hues look best that adds volume to her hair. You can also try this one of the great medium length hairstyle for a flattering look.
19.) Messy 

Back Swept

 Curls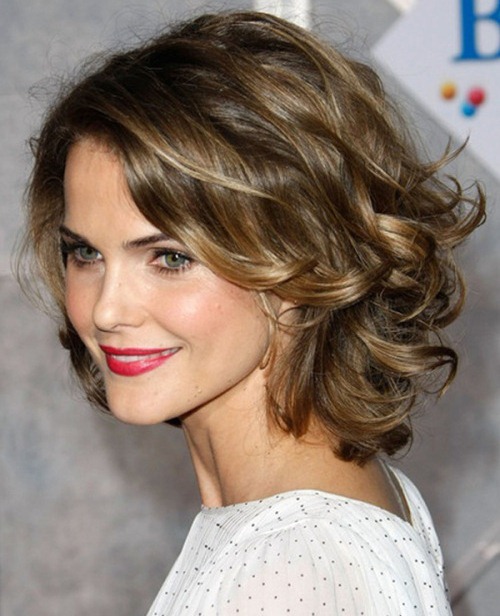 Curls are the best option for medium length hairstyles. Try making some curls that appear thicker and messed up to hide your thin hair. Swept back some curls for natural looking hairstyle.
20.) Pony with Bouffant and Braiding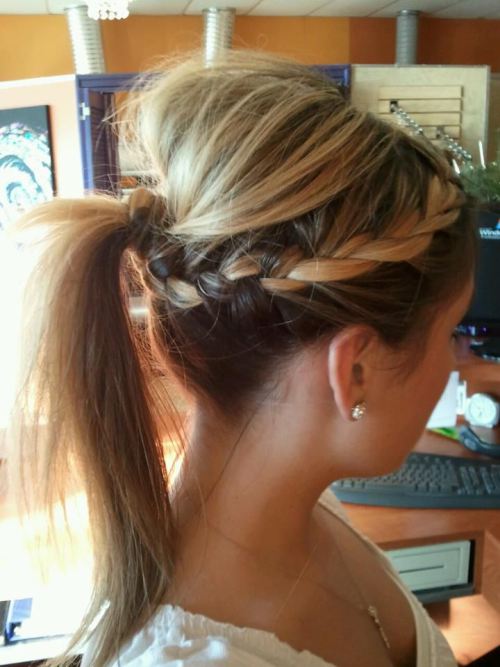 A bouffant is also great medium length hairstyles for thin hair. This adds volume and gives you a sophisticated look. Try braiding one side and a pony neither to high nor too low for a fancy look.