This article is about 15 different wavy pixie cuts. When we talk about books and stories, the beauty of a woman is described with her long and beautiful hair. Going for the pixie cut is the boldest way expressing yourself and killing the stereotype. If you want to go funky, bold and stylish with your pixie haircut then there are different looks that you can try. There are different ways that you can style your pixie cut wonderfully. In this article, we are going to discuss some of the most stunning and gorgeous ways of styling your wavy pixie cuts.
15 Different Wavy Pixie Cuts:
1.) Pixie Hairstyles with Cute Curls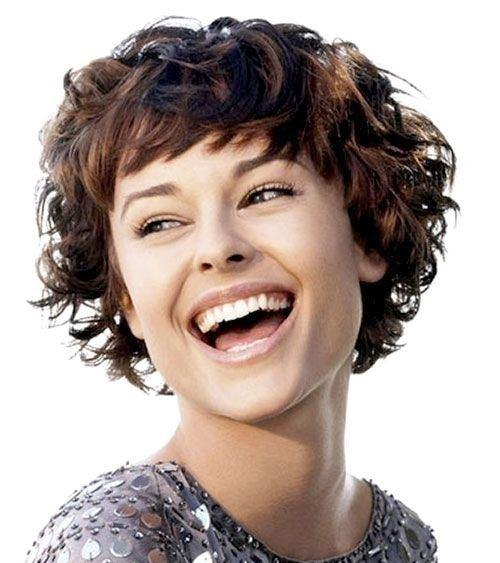 This is the cutest way to styles you pixie cut. The right texture and length are really crucial for this cut. This is one of the most good-looking and adorable wavy pixie cuts.
2.) Funky Undercut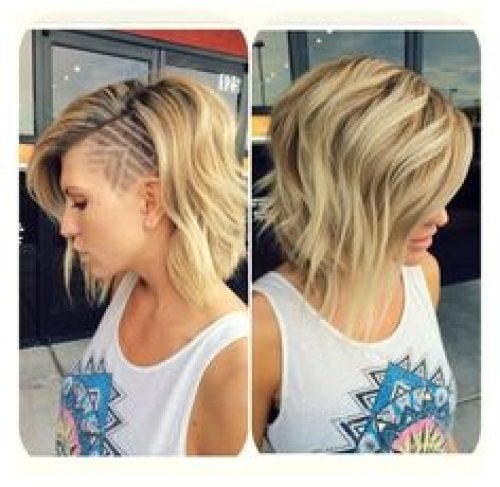 Funkiest of all pixie cuts, undercut allows you to bring out the adventurous side of yours. If you are bold and confident, then you can go for this hairstyle for sure.
3.) Feathered Wavy Pixie Cut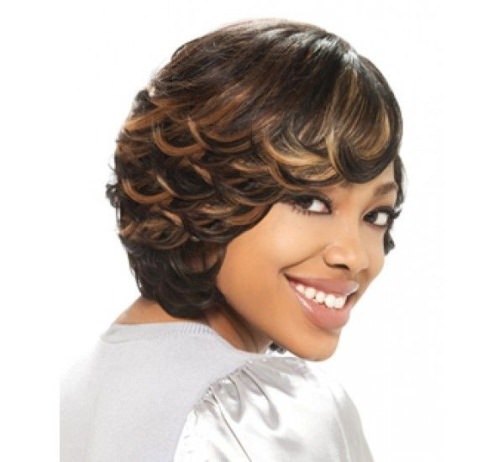 This is one of the most stylish wavy pixie cuts that you can go for. This feather cut adds to your personality gives you a new and different look. The look is perfect for Afro-Americans.
4.) Wavy Pixie Long Cut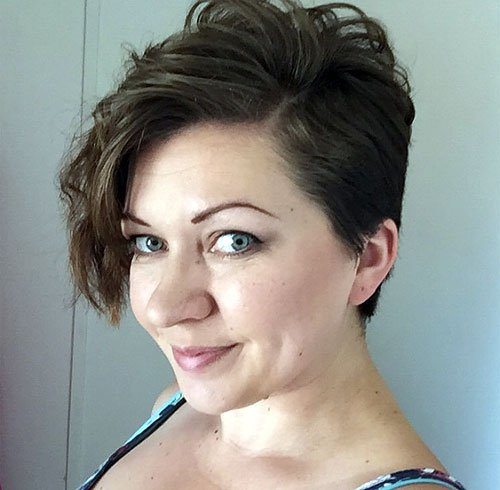 You can also try the wavy pixie cut with long bangs. This gives you an ultra-stylish look which would definitely make you a popular girl of the college. This is also a pocket-friendly way of styling.
5.) Long Layered Pixie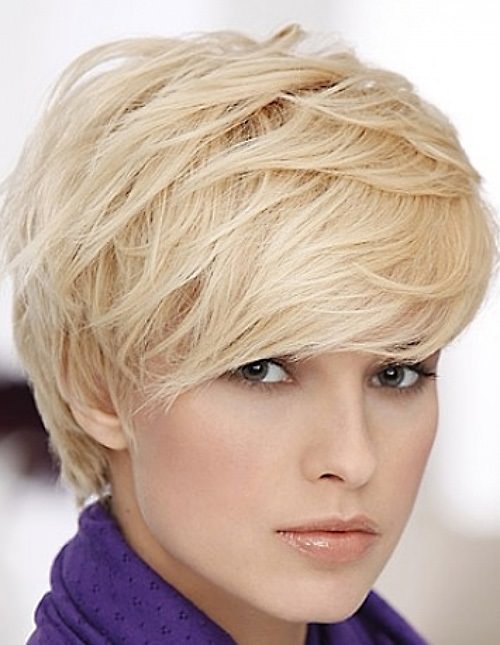 If your pixie cut is long enough, then you can definitely add layers to it. Layered pixie makes you more stylish and you are going to love the flowing layers.
6.) Short Wavy Pixie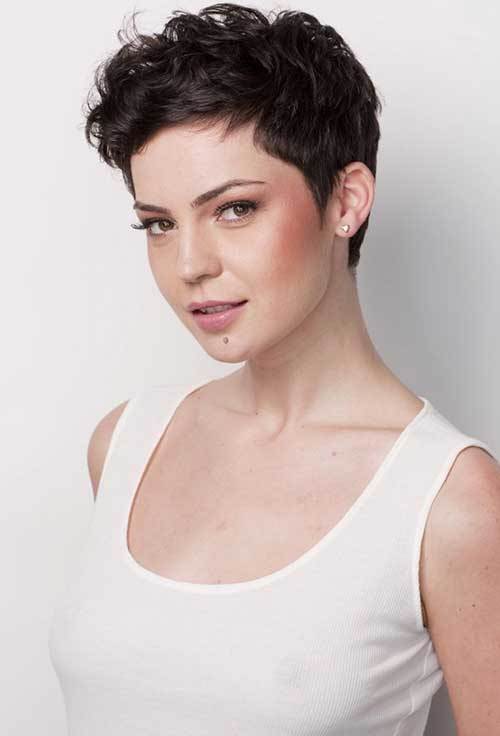 You can also try this chopped short wavy pixie. This bubbly look will cut down your growing age. This is one of the best pixie cuts you can get if in the late 20s.
7.) 50s Inspired Pixie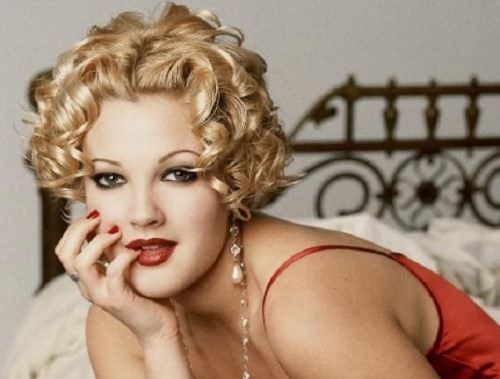 You can also try the 50s inspired pixie. This one of the hottest wavy pixy cuts that you can try for your date. Just get them curled and enjoy your magical look.
8.) Messy Look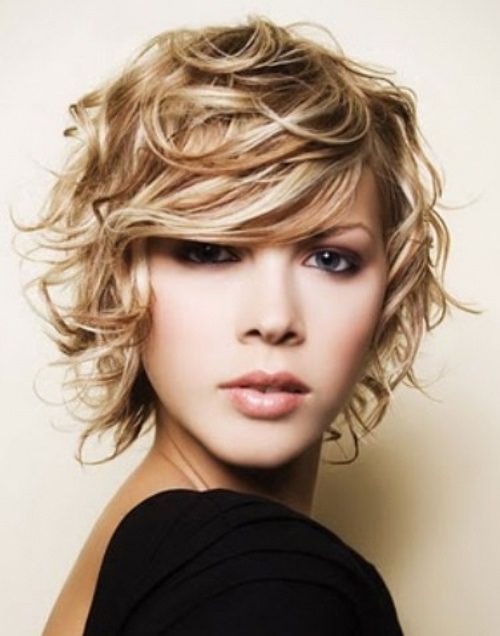 You can also get a funky messy look by flipping your wavy pixie cut. This style is ideal for you if you have thick hair.
9.) Asymmetric Look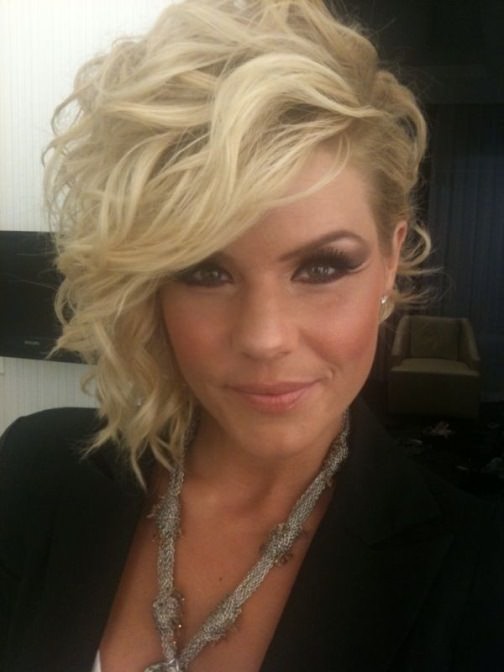 If you want to show the world the boldest part of yours, then this is one of the best wavy pixie cuts for you. Just keep it short and simple on one side and long and wavy on the other side.
10.) Shaved Pixie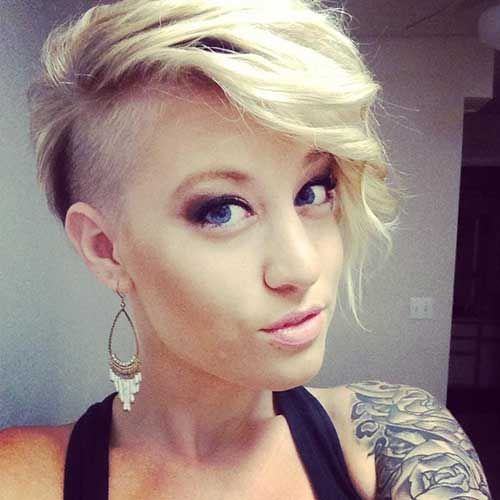 What can be cooler than a shaved pixie? The look is going to grab you a lot of positive attention. This look is funky and elegant at the same time.
11.) The Chic and Elegant Look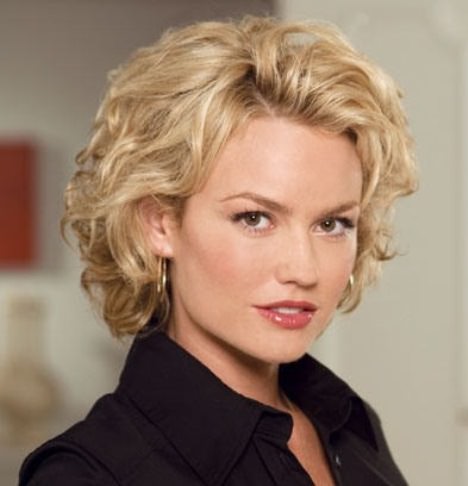 If you want to get the chic pixie cut for your office or some official event, then keep it simple and attractive. This is one of the most graceful and attractive pixie cuts that you can go for.
12.) Growing Out Pixie
If you are a party lover then this is one of the finest wavy pixie cuts for you. Keeping your hair blonde with this haircut will give you a gorgeous look.
13.) Try the Ombre Look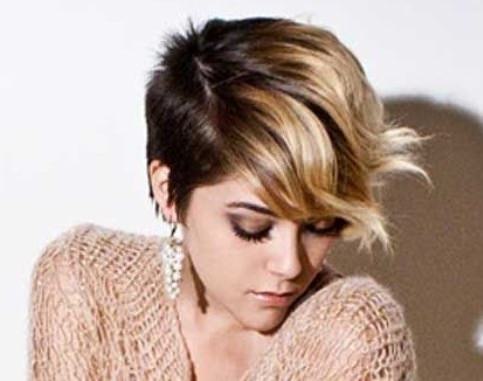 This is one of the most glamorous ways of styling your pixie. Ombre highlights your hair more nicely and thus adds charm to your hairstyle.
14.) Fun Colored
This look is perfect if you love nightlife and clubbing. Get your hair colored differently. Choose fun colors like green and blue.
15.) Wavy Pixie with a Tiara Braid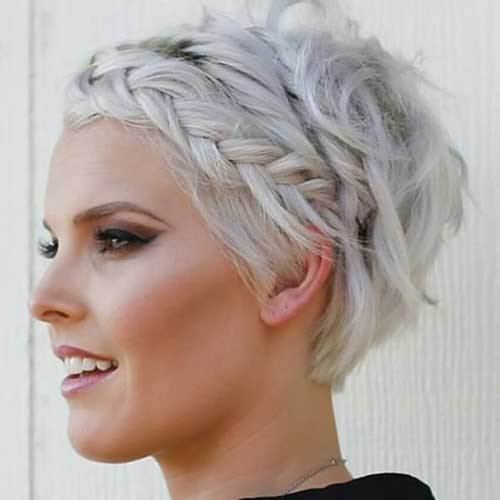 Try the stunning look with tiara bread. Making tiara braid on your wavy pixie is one of the finest ways of dressing your hair differently.