In this article, we are discussing 20 glamorous auburn hair color ideas. Rock this summer with different shades of auburn hair color. Try something dark red, auburn highlights and much more. Autumn season is the best time for this color. Choose your own shade and color from the below-given hair color ideas this season.
20 Best Auburn Hair Color Ideas
1.) Red Hair with Auburn Highlights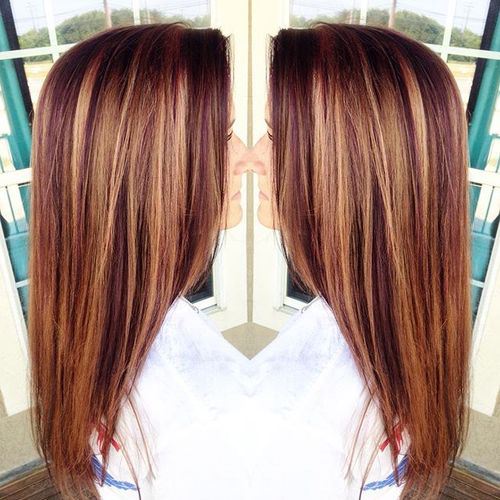 You can try this alternative to auburn hair color with chunky caramel highlights and red undertones. This is one of the best auburn hair color ideas of 2016.
2.) Soft Ginger Red Waves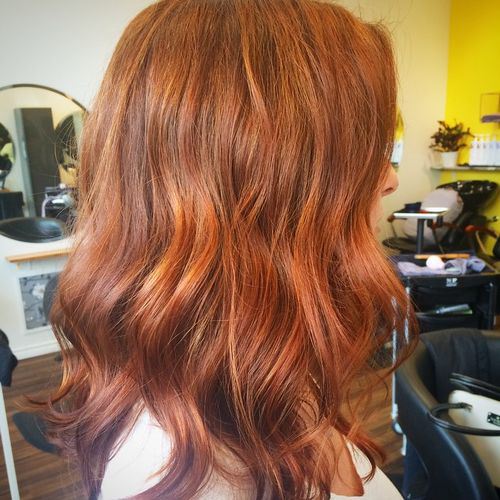 This auburn hair color ideas is ideal for fair complexions. You must have seen this shade on Emma Stone and Amy Adams. This hair color is mostly popular on red carpets with green and blue sparkling eyes.
3.) Retro Auburn Waves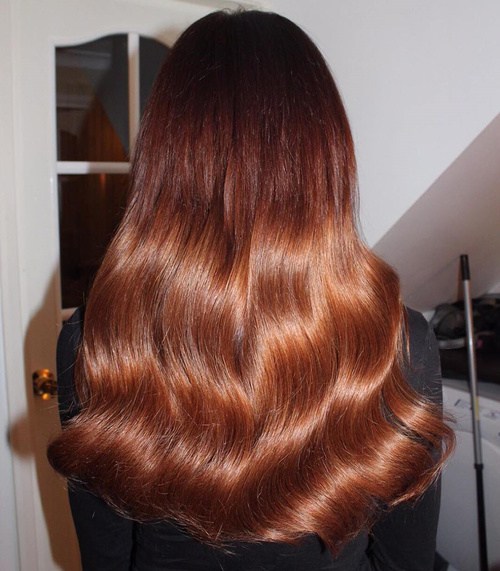 Every woman deserves to look gorgeous and shine every time. Try this embracing hairstyle with soft, brushed-out waves.
4.) Asymmetrical Auburn Waves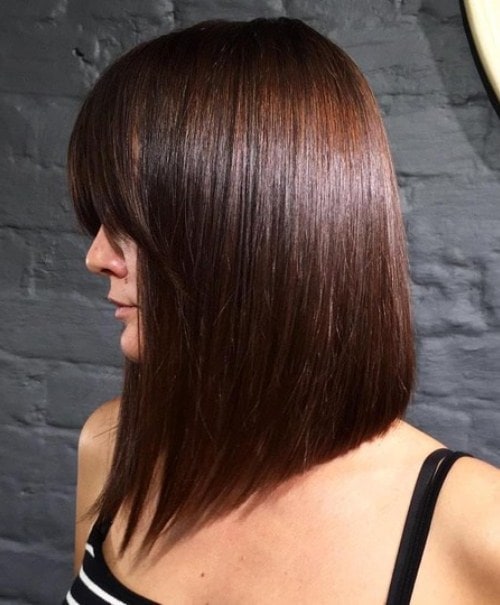 This is most popular and trendiest auburn hair color ideas for summer. The asymmetrical cut adds more length to your hair and looks flattering on your face. Try this cool look for a special day.
5.) Wavy Auburn Lob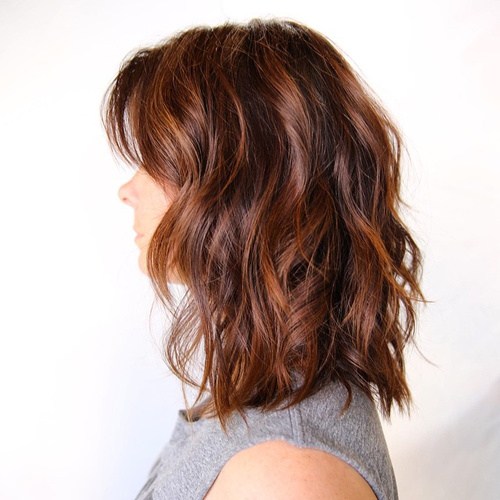 This hairstyle is picture perfect hairstyle for thin and fine hair. Simply make multiple braids at night and open it in the morning and you are ready to show off your warm highlights.
6.) Blunt Auburn Hair Color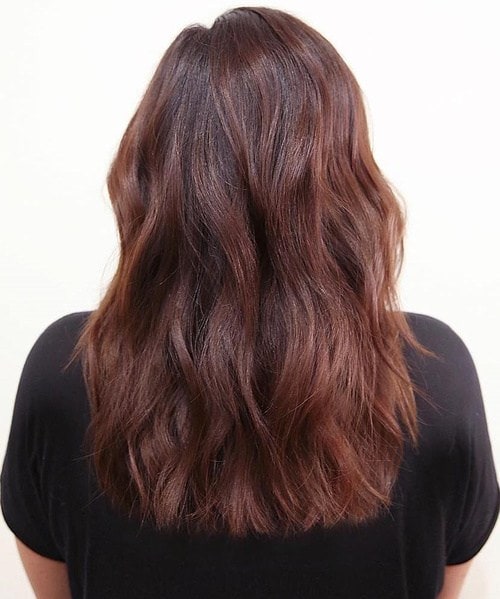 Try this blunt chop wavy hairstyle with subtle layers. This adds more volume to your hair giving some edge. Try this stunning hair color ideas for this year.
7.) Long Auburn Layers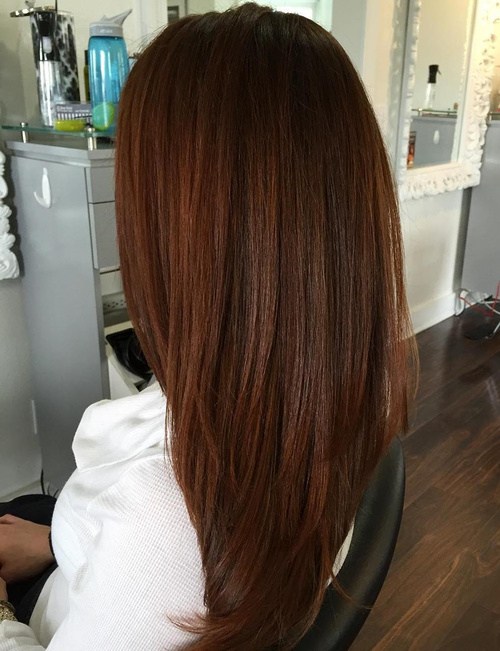 This ruby red hair color looks great on lips as well as hair also. This hair color upgrades your overall look so try this gorgeous looking hair color.
8.) Long Tousled with Auburn Highlights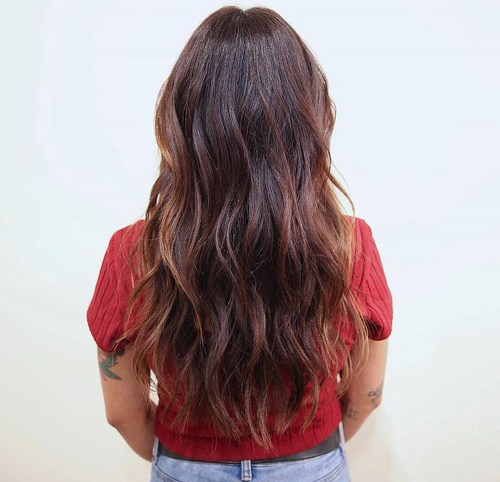 This hair color looks as natural as sun-kissed highlights. Those with dark hair will find it reddish in bright light. So transform your look with this red and strawberry blonde hair color.
9.) Auburn Balayage Curls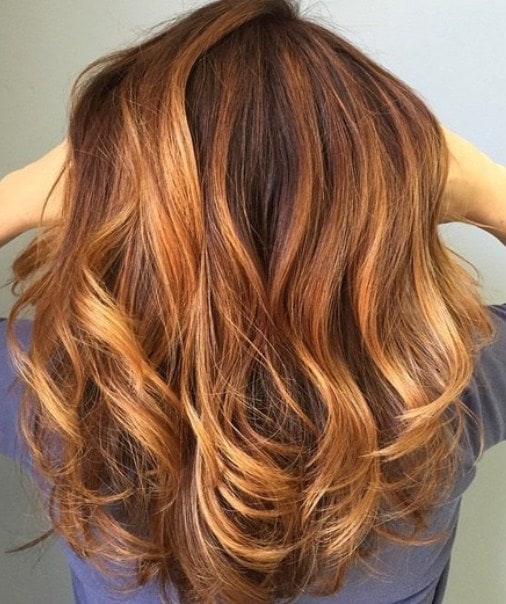 This is another great shade of auburn hair color ideas. The warm honey blonde streaks look heavy and provide you dimensionally and an edgy look. So try this awesome hair color this summer.
10.) Deep Chocolate Auburn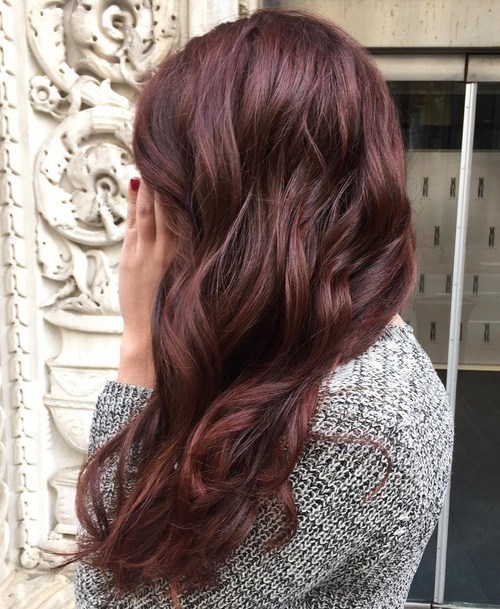 This darker shade of auburn hair color ideas is gorgeous. After a time, this color seems purple but a subtle shade perfect for this summer.
11.) Fiery Red Auburn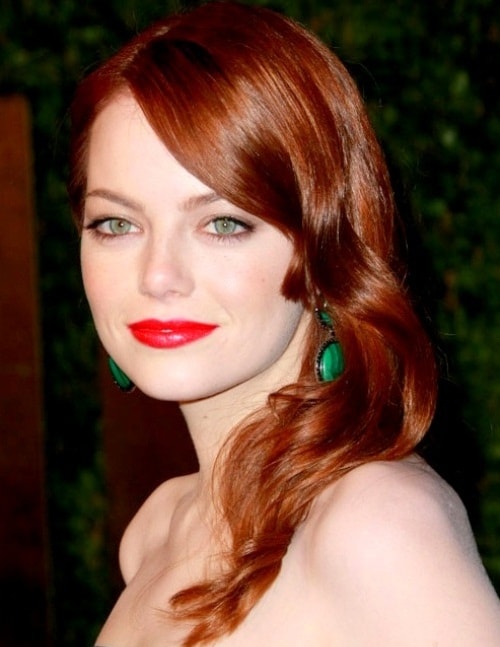 Check out Actress Emma Stone looks stunning with her fiery red auburn hair color ideas. Try this copper, bold and sexy hair color complimenting her green eyes. So get this hair color for a special event.
12.) Russet Auburn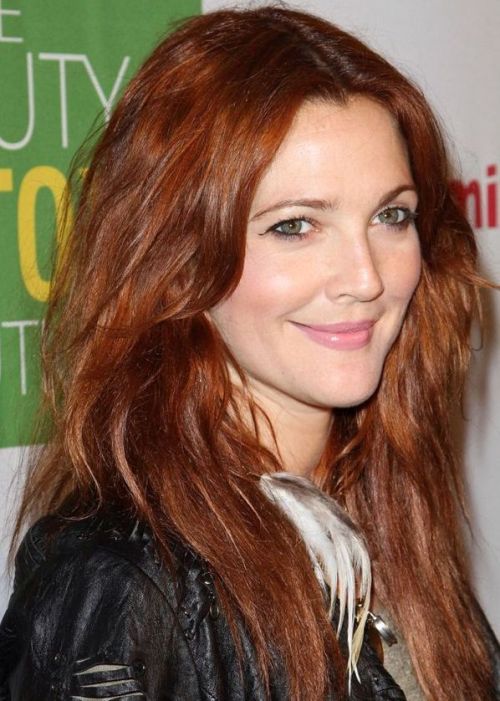 Actress Drew Barrymore looks carefree and casual with her russet auburn hair color. You can also try this edgy and playful, this hair color looks perfect with her pale complexions. Try this new and trendy auburn hair color ideas this season.
13.) Copper Auburn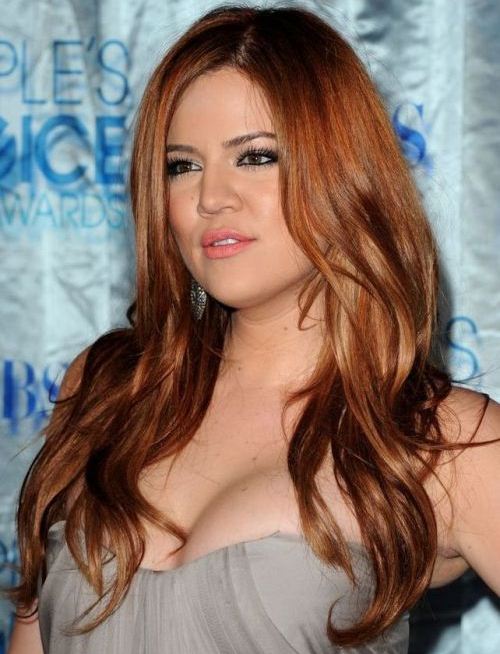 Reality TV star Khloe Kardashian looks charming with her long coppery auburn locks. We love her vibrant shade with her peachy skin tone. You can also try this look in 2016.
14.) Maroon Auburn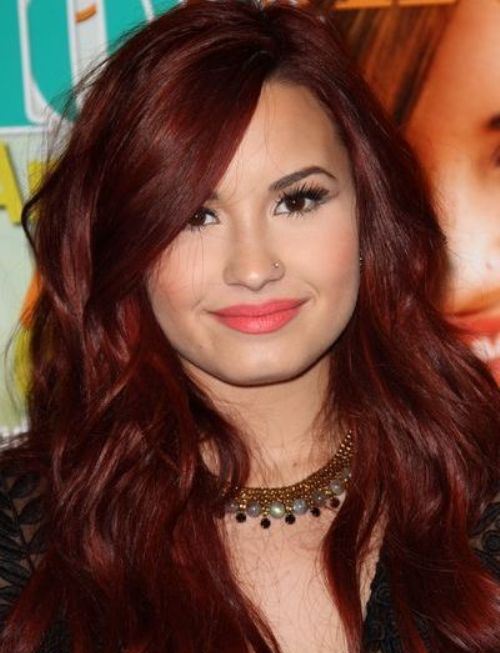 Singer and actress Demi Lovato pulled off her stunning look with her maroon auburn hair color. You can also try this hair color that looks perfect with a pale complexion and bright red locks.
 15.) Dark Ginger Auburn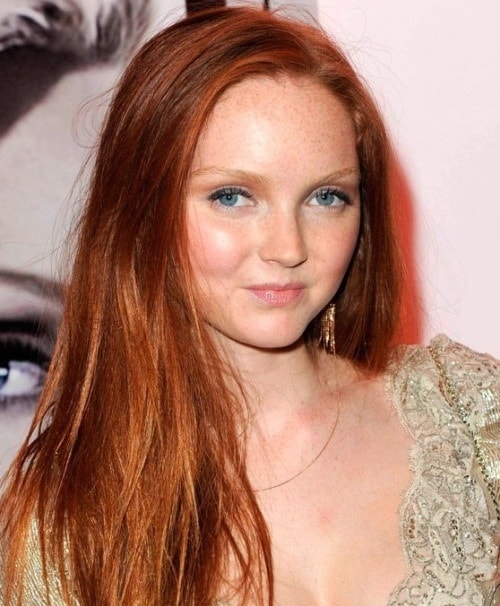 English actress Lily Cole killing all records with her new and popular long ginger auburn locks. This hair color is full of life and vibrant and suits her fair complexion perfectly. You can also try this shade for fuller and voluminous look.
16.) Rusty Auburn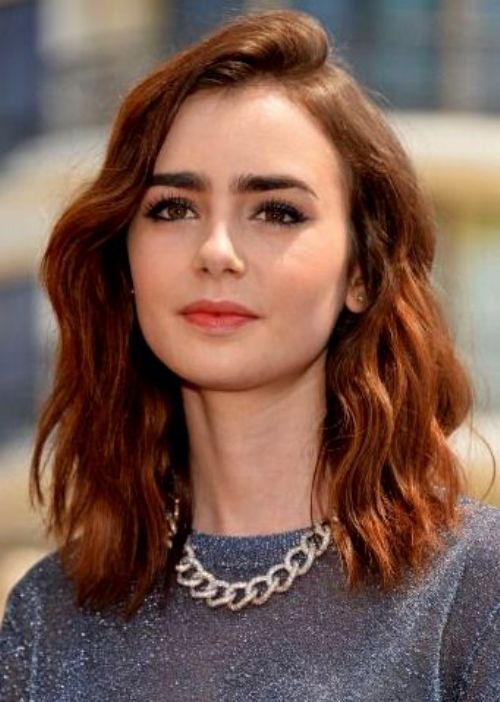 Actress Lily Collins looks great with edgy medium and rusty auburn locks. The contrast between bold dark and shaggy auburn hair locks. It also gives you natural hair texture.
17.) Copper Auburn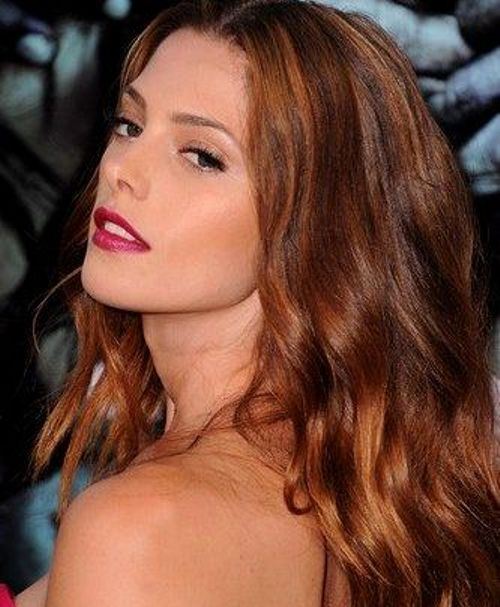 The actress Ashley Greene keeps her look sexy and contemporary with dark coppery auburn hair color. This metallic auburn hair color is flattering for any type of hair and skin tone.
18.) Dark Auburn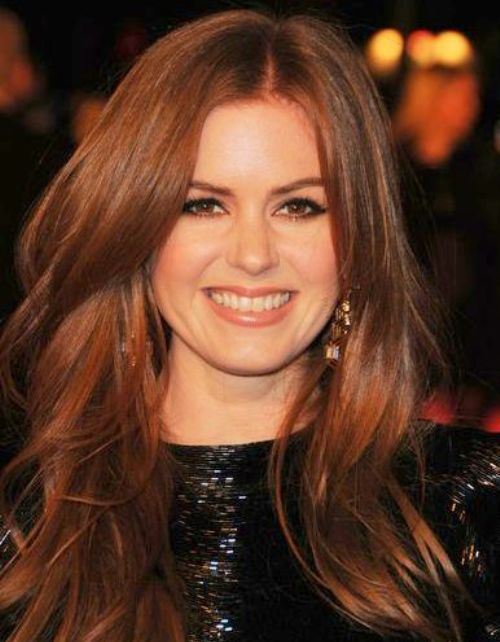 Actress Isla Fisher looks simple and sophisticated with her dark auburn hair color. This hair color frames your hair well with sexy eye makeup.
19.) Fiery Ginger Auburn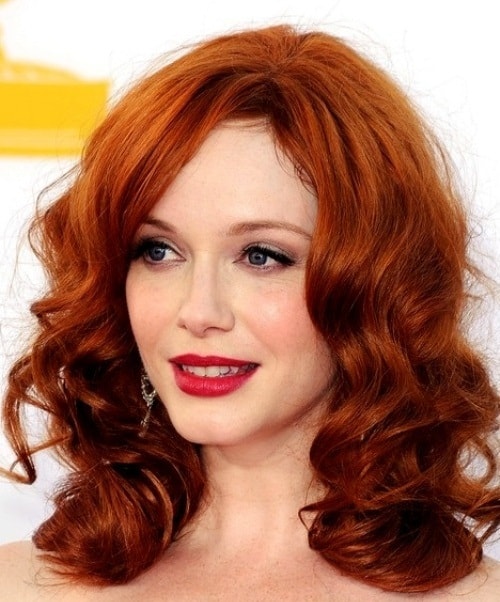 This is one of the best auburn hair color ideas for women. It looks perfect with ginger undertones and flirty blonde highlights. Go for this stunning hair color with dynamic auburn hair color.
20.) Burnt Copper Auburn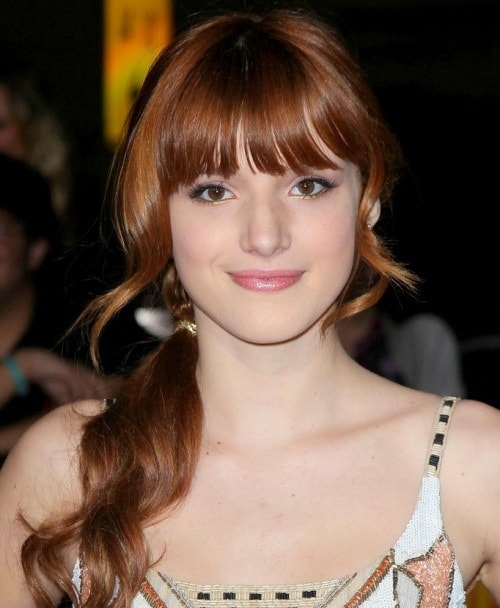 Teen model Bella Thorne sports is showing off this burnt copper auburn hair color. She looks cute with wispy bangs and dark copper hues. Try this great hair color best suits for fair complexions.