Long pixie hairstyle is a nice way to don short haircut. Julia Goldani and Charlize Theron are to name few celebrities who have worn this hairdo. The perfect pixie will make you look elegant glamorous and stylish as well. It will keep your femininity intact and give you a graceful appeal that every girl deserves. Below we have listed 15 exquisite long pixie hairstyles that are worth trying this season.
List of Exquisite Long Pixie Hairstyles:
1.) Asymmetrical Bob Pixie Cut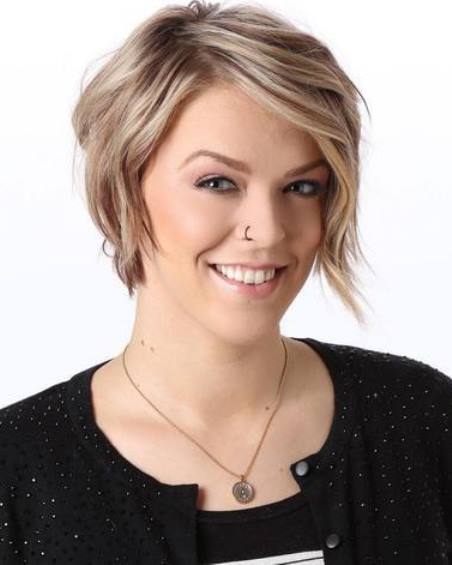 This hairstyle is a beautiful blend of two different short hairstyles that are bob and pixie. It looks great on women with oval face shape. The side bangs frame the face nicely and enhance your facial features.
2.) Platinum Pixie Hairstyle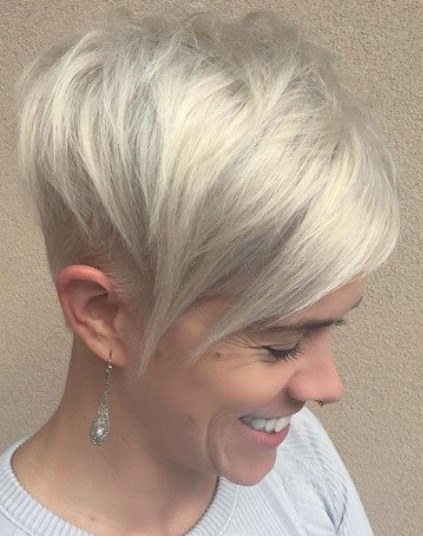 This is a nice hair coloristic solution for the long pixie hairstyles. It will give you modern and elegant look that you can carry anywhere and anytime without styling much.
3.) Long Pixie with Sides Shaved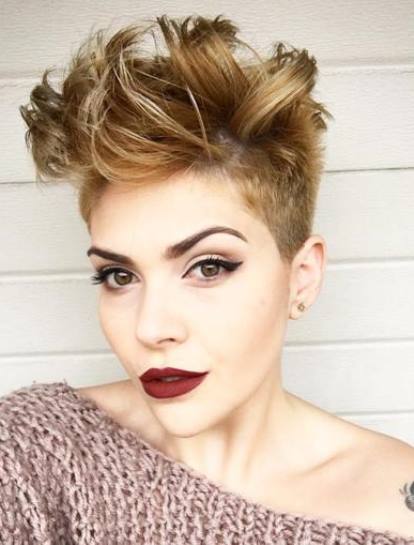 If you are planning to experiment with your looks, then this is the nice hair solution for you. This funky looks with shaved sides is quite in a trend. It will give you an instant makeover.
4.) Carefree Pixie


This hairstyle is low on maintenance. This will give you a look of the girls next door. For a carefree girl in you, this is the perfect hairstyle.
5.) Light and Long Pixie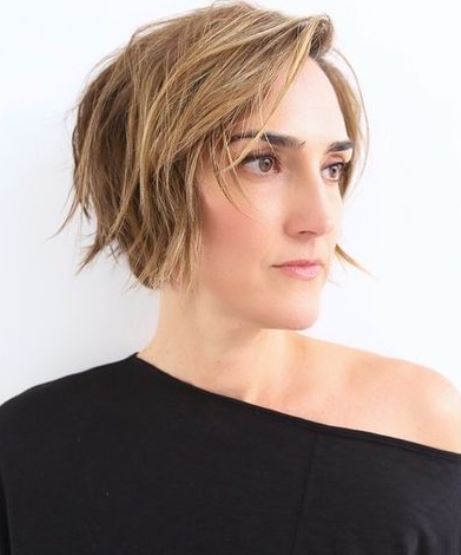 A short hairstyle that is layered at the ends gives a light feel. With a good texturizing product, you can get any type of look you want. The messy will the style, the more classy you will look.
6.) Fierce and Long Pixie
A pixie hairstyle with lots of angles and length adds more interest than rest of the hairstyles. You can flaunt this hairstyle in whatever way you like. In every way, people are going to complement you.
7.) Vintage Long Pixie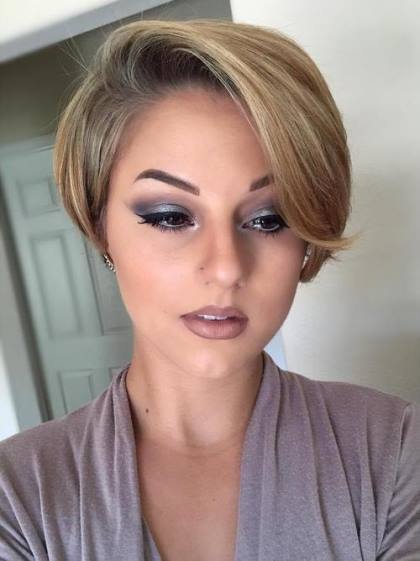 Vintage long pixie is one of the iconic long pixie hairstyles. This hairstyle is definitely inspired from the retro Hollywood actress. The sultry short hairstyle definitely needs a try.
8.) Long and Short Cut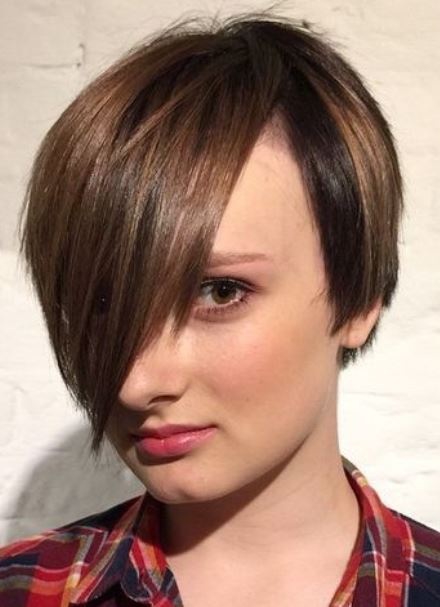 A classy angles bang is a nice way to add dimension to the short haircut. On the other hand, the razor-edges texture gives an illusion of the multi-layered style.
9.) Blonde Pixie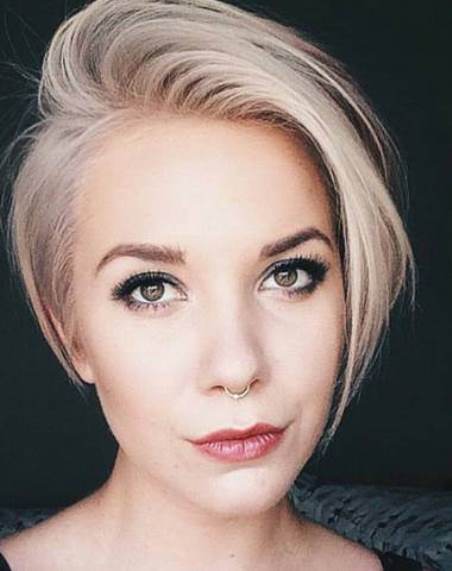 This pixie bob hairstyle compliments the oval face shape. It accentuates the natural elegance and facial features as well. On the other hand, the ear- level length balances the lengthy counterpart.
10.) Funky Pastel Green Pixie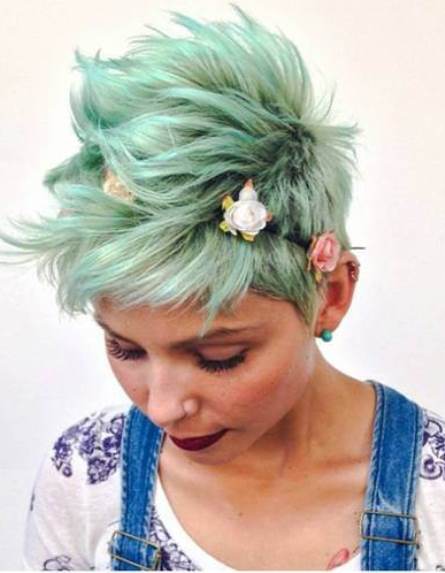 This is a perfect hairstyle for the girls who crave for a unique hairstyle. The pastel green color will add sass to your classy pixie haircut. You can further accentuate this hairstyle with a floral headband.
11.) Straight Pixie Haircut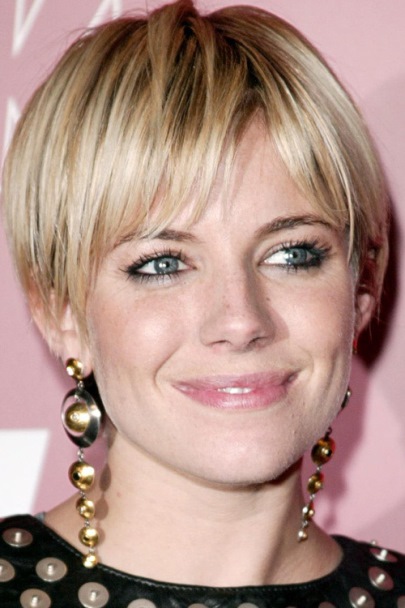 Straight pixie hairstyle is an ideal hairdo for oval face shape. You can don this style with different hair accessories. A little volume on the crown will make your hair look thick.
12.) A-Line Pixie with Volume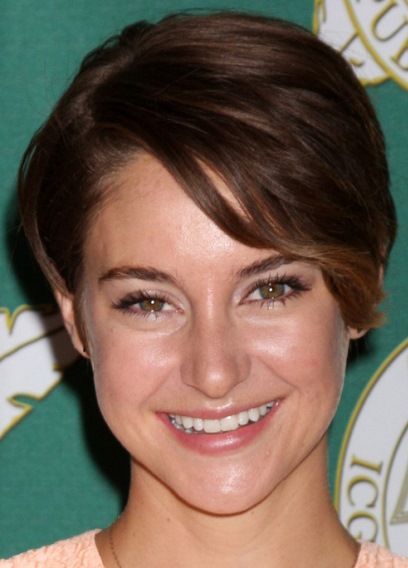 The deep side parting on the long adds the much-needed volume. It creates an illusion of the thick hair. To add the structure bring your hair across your face.
13.) Back Swept Waves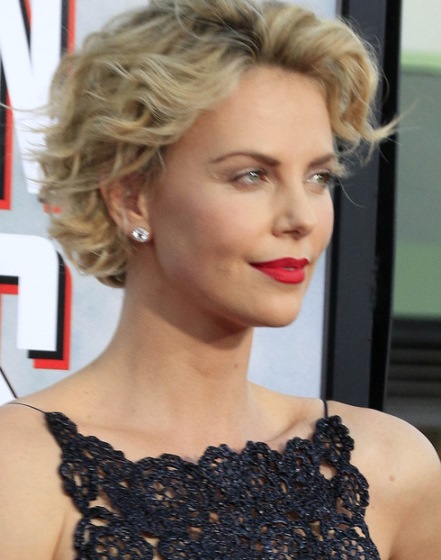 Retro curls on long pixie look mind-blowing. It adds elegance and glamor to the looks. This is an ideal hairstyle for an evening function. Pair this with a nice black dress like Charlie Theron has done in the above image. She looks simply amazing.
14.) Edgy Disconnected Style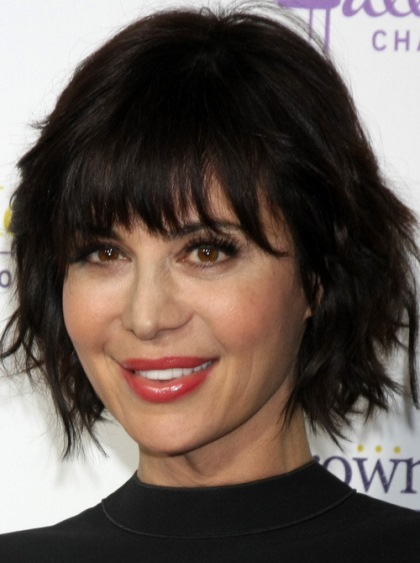 Choppy layers create more texture and the volume. This straight hairdo with straight point cuts looks ravishing. It has modern appeal and class as well.
15.) Side Part and Curly Ends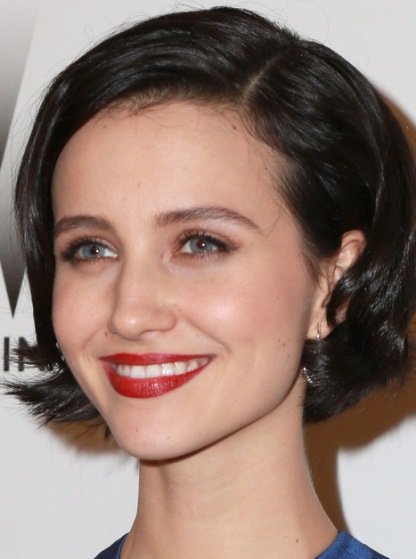 A pixie haircut with a deep side parting and the slight curls looks mesmerizing. To draw the attention tuck your hair in the ears just like Julia Goldon has done.