In this article, we are discussing jojoba oil for hair and it's several benefits. Jojoba Oil is extracted from the seeds of jojoba trees. Jojoba oil is also known as Wax Ester. Wax esters are just like human skin oil. Jojoba oil is widely used as a remedy to several problems like acne, dry skin, hair loss, hair growth, thin hair etc. jojoba oil does not have any side effect. It also helps balance excess oil production on your skin.
Jojoba oil is one of the best oils we ever have. This is even good for babies too. You can use jojoba oil in all your hair products for more volume, elasticity, and prevent dandruff and dry hair also. Jojoba oil consists of several benefits, let check out some benefits of jojoba oil.
Benefits of Jojoba Oil for Hair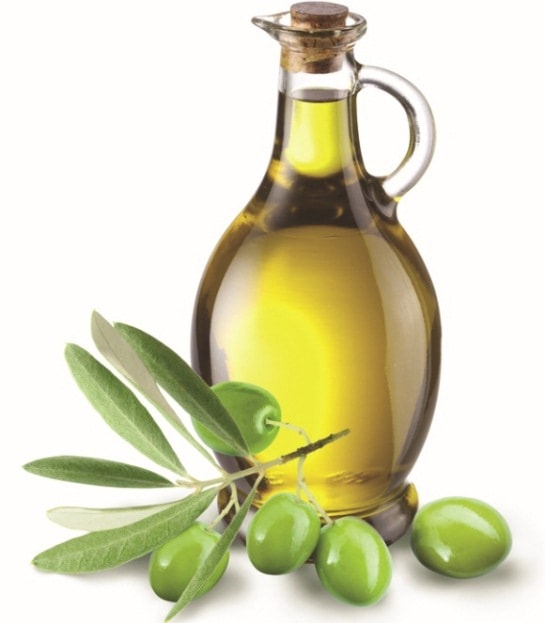 1.) Jojoba Oil for Hair
Your hair is usually getting damage due to styling and heating. Also, when your hair comes in contact with chemicals color and dyes that lead to hair fall and hair loss. Moreover, the shampoos, conditioners, and styling solutions also make your hair dry and weak in the long term. So to undo that damage you can use the jojoba oil deep conditioning method to treat problems like dandruff, hair loss, split ends etc. jojoba oil is not fatty oil that keeps your hair tangle free and moisturizes at the same time.
2.) Jojoba Oil Hair Conditioner
Jojoba oil also acts as a good conditioner that helps protect dry and frizzy hair. It improves texture and appearance of your hair. So to try this method, you need to massage your scalp with jojoba oil using your fingers. Leave it for 1 hour and then wash it off with normal water. Repeat this solution to improve frizzy and dry hair. Moreover, it adds more shine, softness and elasticity to your hair.
3.) Jojoba Oil for Scalp
Jojoba oil works great on the scalp too. It helps clean blocked and coated sebum that further leads to hair loss and hair damage. The antibacterial and anti-inflammatory properties help maintain the pH of the scalp. So try applying jojoba oil once in a week for a healthy scalp. You can also use jojoba oil to make your hair look bright and elegant.
4.) Jojoba Oil for Hair Shine
Jojoba oil acts as a natural hair serum that adds richness and shine look to your hair. It is mainly useful for dry hair. Apply a few drops of jojoba oil to add moisture to your hair. Keep it overnight and rinse it next morning for more shine and texture. It also protects your hair from pollution and lock moisture in the hair strands.
 5.) Jojoba Oil for Hair Growth
Using jojoba oil is also helpful in stimulating hair growth. It is an excellent natural home remedy. Our hair releases sebum, the natural oil, to keep your hair moisturized and hydrated. Sometimes hair glands also release sebum that blocks the hair follicles that result in hair loss and hair thinning. So applying jojoba oil prevents hair thinning and hair damage. It also helps boost the growth of new hair cells for fast hair growth. So apply jojoba oil once or twice a week and massage properly. This will help you grow hair faster.
6.) Jojoba Oil for Dry Scalp
Jojoba oil acts as a natural hair moisturizer that helps hydrate your scalp. The anti-bacterial properties of jojoba oil penetrate deep into the pores to keep your pores healthy and hydrated. It also prevents you several dry scalp problems like dandruff, flaky, itching, inflammation on your scalp.
How to Use Jojoba Oil for Hair?
Jojoba oil can is an effective moisturizer for damaged and dry hairs, thus, add this ingredient to your cosmetic products is a must. You can use jojoba oil in different ways by mixing with other oils or ingredients. But the best way to use jojoba oil is to use it alone. To try the method, follow the simple steps given below:
Take 2-3 tablespoons of jojoba oil in a bowl.
You can also mix it with other oils like coconut oil, castor oil etc.
You can also add some essential oils like lavender oil, chamomile oil for good fragrance.
Slightly heat this oil.
Now, apply this mix thoroughly to your scalp and hair strands.
Massage your scalp slowly and gently using your fingers.
Leave it for overnight is the best option or you can keep it for 1-2 hours.
Wash it off with normal water.
Repeat this remedy 2-3 times a week for best results.
Other Health Benefits of Jojoba Oil
Jojoba oil is beneficial for skin and hair care. It helps moisturizes your skin and keep it hydrated for a long day. Every time we wash our hand it removes several layers of sebum from our skin. So applying jojoba oil is an effective way to moisturize your skin properly.
Jojoba oil is beneficial for controlling excess oil on skin and hair. If you are facing some problems with oily scalp, shiny forehead and nose try applying jojoba oil before applying any layers of makeup. Yes, jojoba oil works magically and helps reduce oiliness from the affected area.
Jojoba oil is again beneficial for controlling acne formation. A common problem every girl faces due to hormonal changes.
Jojoba oil can also be used as a lip balm. It is beneficial to apply it on chapped and dry lips. To make it soft and supple you can use jojoba oil in place of petroleum jelly. A small drop of jojoba oil can protect your lips from drying.
It is also beneficial for cracked feet and dry hands. It helps moisturizes your skin all day long. It also helps you protect from bacterial infections.
Jojoba oil is also helpful in treating eczema and psoriasis. It helps reduce itching and inflammation in the skin. It also helps treat sunburns due to its vitamin E and B complex properties.