In this article, we are discussing best dry shampoo for oily hair. Oily and flat hair can spoil your look and sometimes you do not have the time to get a hair wash. Well here comes the time saver-dry shampoo, yes this shampoo's are easy to use and quick and effective too. It helps you to transform your dull and flat hair to gorgeous and voluminous hair. There are various shampoos that are available in the market but all are not healthy for your hair, this is mainly because of the chemical composition of the product. Here in this article, we will discuss the best dry shampoo to guide you.
Top 10 Best Dry Shampoo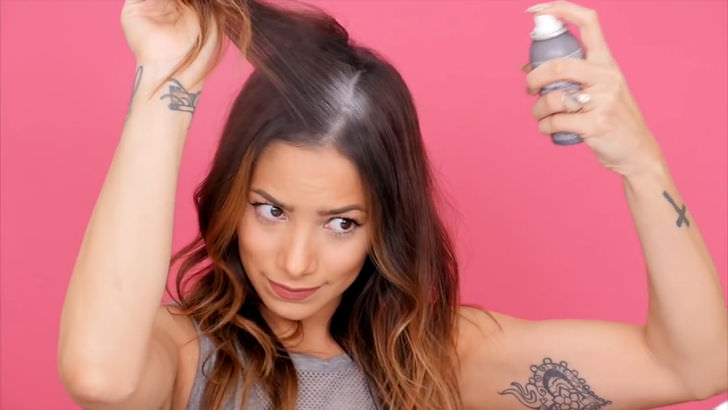 1.) Aveeno Pure Renewal Dry Shampoo
There are shampoos that make you feel dirtier and fuzzier after use. That is because of the chemical composition, shampoos with sulphate are harmful to hair and scalp too. This sulphate free shampoo is safe for use even if your hair is colour treated. This exclusive shampoo contains seaweed extracts. This instantly revives hair and gives you healthy manageable hair.
2.) Klorane Gentle Dry Shampoo
This shampoo gently revives your hair within 2 minutes. Klorane shampoo combination is a unique combination of plants extracts which makes it natural and safe for use. The shampoo removes excess of oil from the hair and leaves them clean and smooth. This shampoo comes in two variations one dry shampoo with oat milk for all types of hair and the second dry shampoo with nettle for oily hair. Both are award-winning products from which you can choose according to your hair condition.
3.) Dove Invigorating Dry Shampoo
Dove hair therapy range has come up with various products that are effective. The invigorating dry shampoo is one of the remarkable products for dry hair. The shampoo is in the form spray, it is an impressive powder mist with a sweet fragrance. This shampoo is a weightless formula which absorbs the excess of oil from your hair and leaves them fresh, clean and voluminous.
4.) Herbal Essence Dry Shampoo
This is one of the best product that a dry shampoo junkie has ever experienced. The main ingredient of the shampoo is starch, it does not contain any harmful chemical which can cause damage to your hair. The rich powder works effectively and gives you a gives you dry, fresh and voluminous hair to flaunt.
5.) Sachajuan Dry Shampoo
This dry shampoo's core ingredients is rice starches. It absorbs the extra grease from your hair and makes them look voluminous. The product successfully removes the oil without causing any damage to your hair. It's a fine powdered that has the properties of an aerosol spray. So you can go for this product and replace your dull and flat hair into the soft and lively hair.
6.) Bumble and Bumble Dry Shampoo
This is one another effective shampoo that helps you to change your hair from dull and flat to clean, fresh and smooth. You can skip a hair wash and simply let this product do its job. It is simple and easy to use, just sprinkle it on the roots and rub until the powder vanishes. A pinch of this powder is enough to help you get more stylish and look gorgeous.
7.) Rene Furterer Naturia Dry Shampoo
This is another natural shampoo known for the secret weapon to fight oily grease from your hair. It instantly cleanses your hair and restores its volume back, it makes your hair feel clean, fresh and smooth. The active ingredients of the product are rice and cornstarch, clay and silica powder, iron oxides and essential oil of caraway, basil, and peppermint. These ingredients help to absorb the oil from the hair and give you a clean fresh feel without damaging your hair.
8.) Serge Normant Dry Shampoo
This shampoo consists of hair revival properties. The key ingredient of this shampoo is cedar bark. The cedar bark extracts maintain the pH balance of the hair. The spray eliminates hair oil and other impurities while it also revives the roots and makes the hair healthy and presentable.
9.) Elizabeth and James Dry Shampoo
The nirvana Elizabeth and Jones shampoo is a fine fragrance shampoo that cleans your hair and gives it a fine texture and volume. The fine micro powder is enriched with natural rice starch which extracts the oil without causing damage to the hair. The shampoo also contains sensual sandalwood and rich vanilla fragrance. Besides being a styling product it is also a hair care product that contains antioxidants and provitamin B, to protect your hair and to nourish them as well.
10.) Living Prof Dry Shampoo
This is yet another best dry shampoo that cleanses your hair beyond the ordinary once. The shampoo has a triple action that is it absorbs oil, dirt and odour from your hair and works on all hair colour to give you fresh clean look. The scent gives you a fresh feel for the day.