A women's hair reflects her mood and identity. They are the symbol of her pride she holds. Braided hairstyles need no introduction. They have been worn by the women from ages. Each braid has its own class that makes you dapper and classy. The regular braids have been tried by all and thus, we present here 15 unique hair braiding styles that are not tried by most of you.
List of Unique Hair Braiding Styles:
1.) Twisted Crown Braid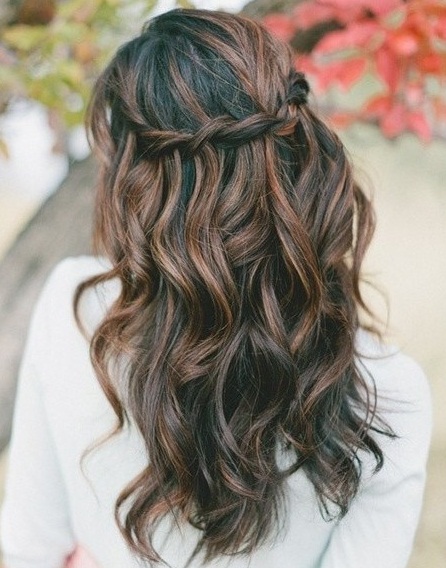 This hairstyle is apt for all those girls who do not have time to go for lavish hairstyles. This is so easy hairstyle that you can create within few minutes. It will accentuate your natural waves and give you a classy look.
2.) Lace Braid Hairstyle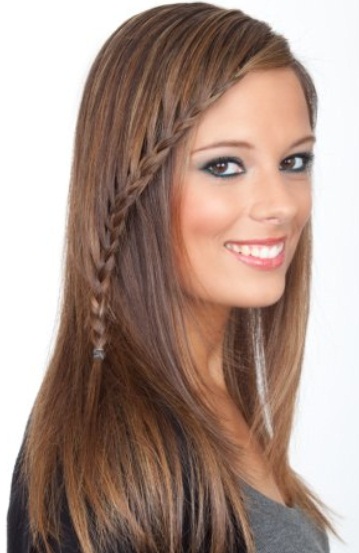 This is one of the simplest and sober hair braiding styles. The side braid just accentuates your looks. To make it interesting you can tie the ends with ribbon.
3.) Double Dutch Braid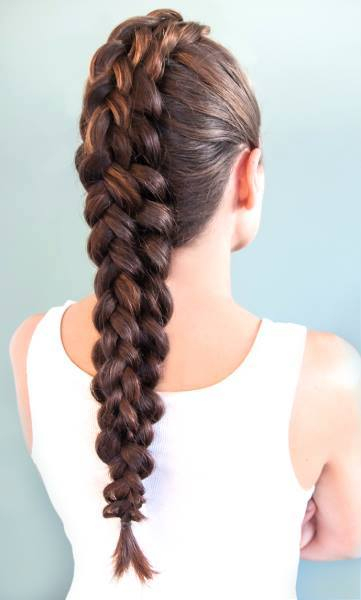 This is one of the best hair braiding styles. These plaits are ideal for a regular look and for special occasions as well. With this hairstyle, you do not need hair accessories as the braids work like natural accessory.
4.) Braided Bun Hairstyle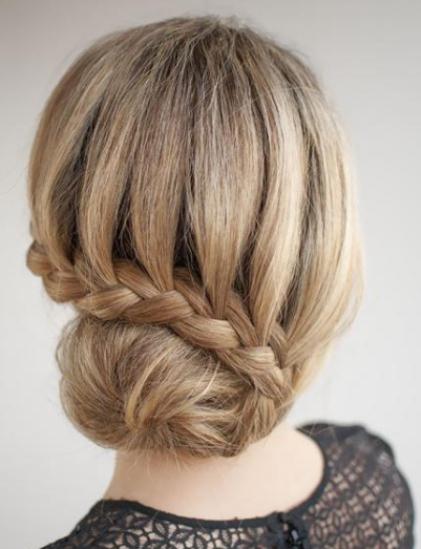 This classy braided hairstyle is a breeze in summers. It takes the sassiness to the other level. It makes you look dapper and stunning. This hairdo is one of the sober hair braiding styles that will earn you many accolades.
5.) Pull-Through Braid
This classy plait is one of the easy hair braiding styles. To looks so stunning. To make it interesting and to keep your hair stacked at one place start the braid from the crown area.
6.) Blonde Twisted Updo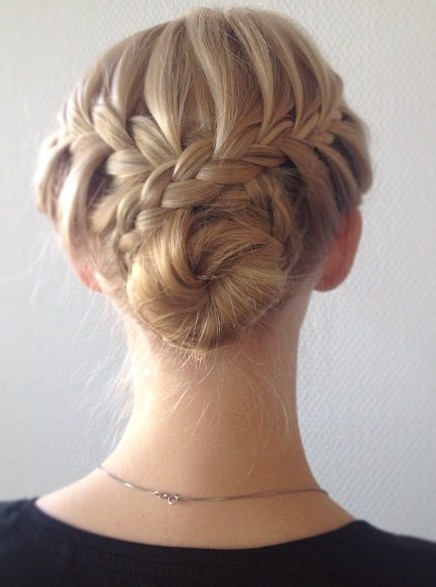 With this hairstyle, you get an opportunity to flaunt your highlights in the sober twisted updo. It is one of the unique hair braiding styles. This hairstyle will grab you many eyeballs and earns you loads of compliments.
7.) Milk Maid Braids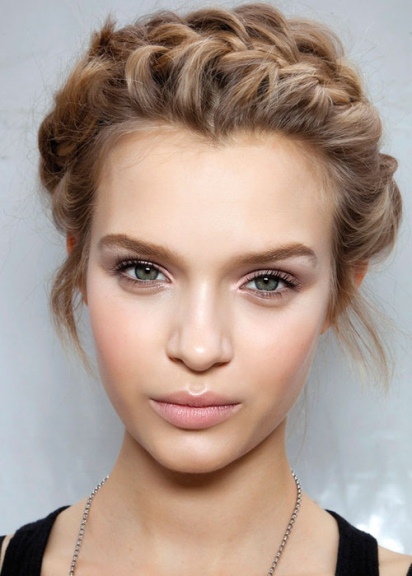 These braids look so adorable. It will give you a beach vibe that too without any fuzz. This style is apt for all the occasions. You can wear it at school, office and at a party as well. It is definitely one of the stunning hair braiding styles.
8.) Dramatic Triple Braid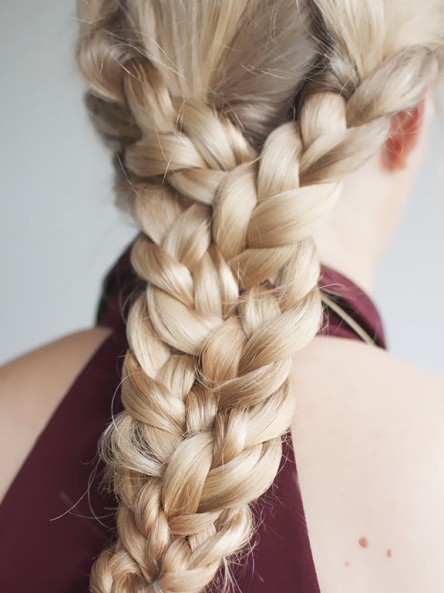 This stunning hairstyle might look complicated but it's very easy to create. It gives a fun twist to the regular and traditional braid. This braid will give you a stylish look that is just enough to create your own style statement.
9.) The Macrame Braid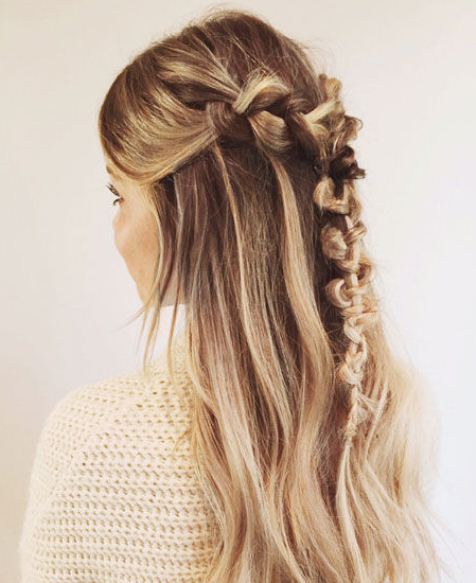 This braid might look complicated but if you know the tricks to make you can get it within few seconds. This is one of the unique hair braiding styles that fits for all the occasions. This classy braid will surely load of compliments.
10.) Half Down, Half Up Rosette Braid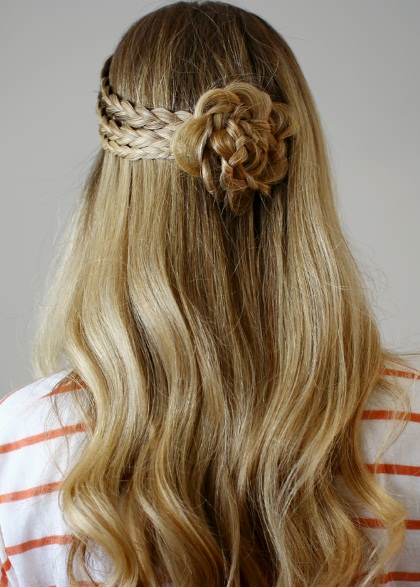 This braided hairstyle will snatch all the limelight. It will give you a stunning and different look.  It offers a classy amalgamation of feminine and messy hairstyle. This definitely of the unique hair braiding styles that need one shot.
11.) Tucked Messy Updo with Braids and Twist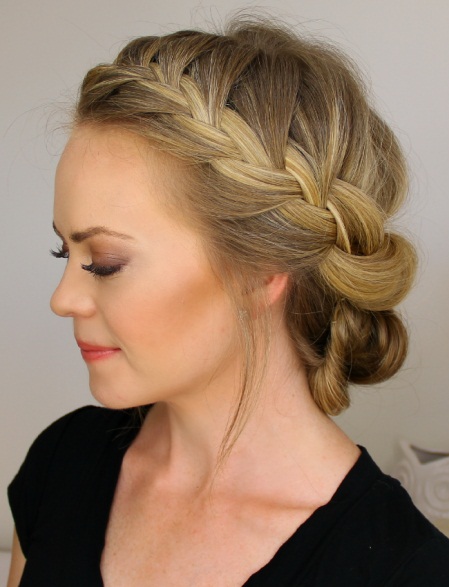 This hairstyle adds a fun twist to your boring braid. The hair tuck trick gives you a unique and sober style. You can wear this hairstyle anywhere from your workplace to parties. Whatever the place you are definitely going to outshine others.
12.) Messy Side Fishtail Braid Hairstyle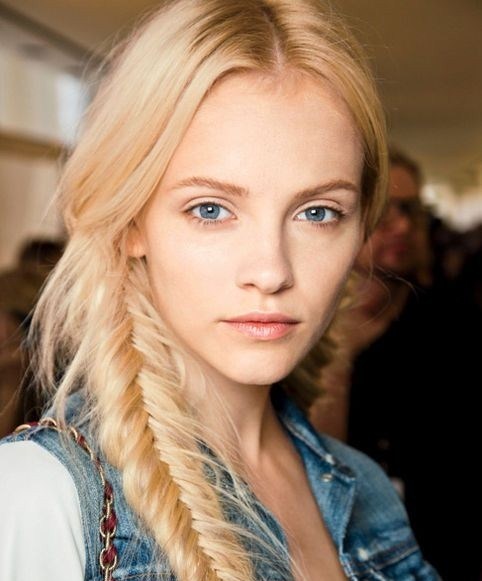 These braided hairstyles are one of the classy and simplest hair braiding styles. This side fishtail will give you a chic and bohemian look that is trending right now.
13.) Plaited Updo Hairstyle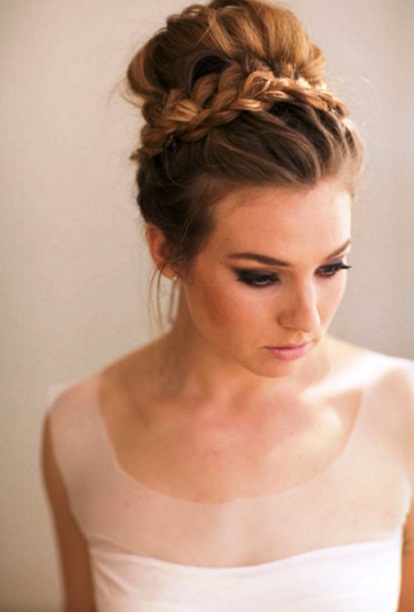 Braids can be modified into the number of hairstyles, one amongst them is hairdo. This cute braided hairdo looks so classy. It is best hair braiding styles for summer times.  This hairstyle gives you feminine and classy look.
14.) Waterfall Braid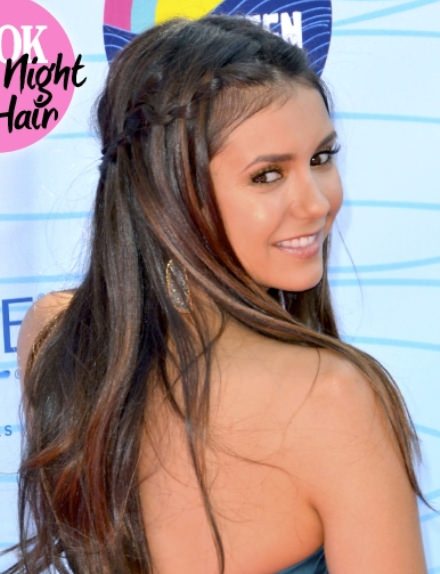 This braided hairstyle is apt for a romantic date or day out with your loved one. This classy hairstyle is enough to grab the attention of your life partner or boyfriend.
15.) Hippie Braids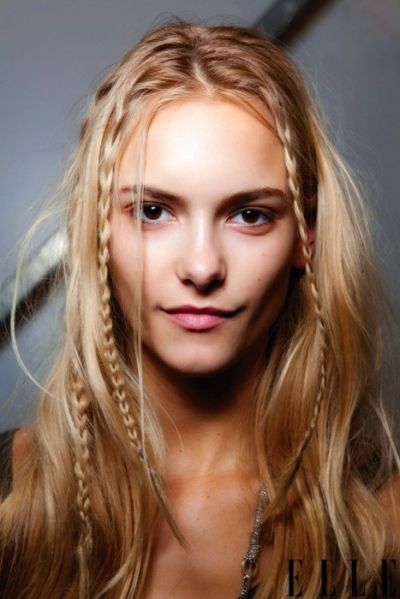 If you have long hair like the one Rapunzel had then this is an ideal hairstyle for you. It will give you a different look that you will surely love. This retro hairstyle is worth trying.