Braided bangs hairstyles can transform your simple hairdo into an extraordinary. Next time when you do not find a suitable hairstyle for yourself simply braid your bangs and leave the home. We bet you won't regret doing that. This intricate yet classy hairstyle works well with all sorts of hair lengths. Below we have featured 15 unique braided bang hairstyles that will surely catch your fancy.
List of Unique Braided Bang Hairstyles:
1.) Raven Black Braided Bang Hairstyle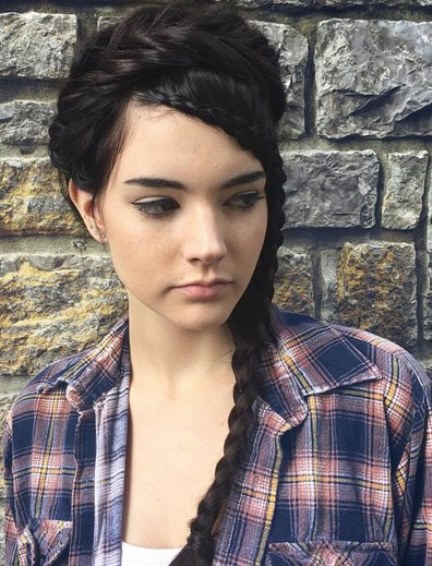 The Dutch or inverted braided bang looks classy. It is a nice way to flaunt your long bangs. This hairdo is perfect for all events and occasions. Just dab your eye mascara with wing eyeliner and you will dazzle the day.
2.) Waterfall –Like Braided Bangs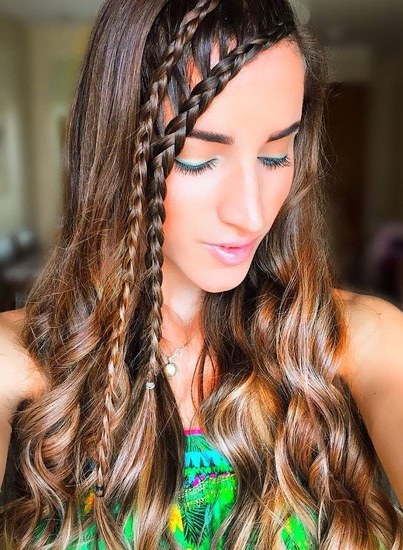 This is one of the classy braided bang hairstyles for auburn hair. It will immediately brighten your face. Whether you have to attend a party or going to a beach this is a nice hair alternative for you.
3.) Viking Braided Bangs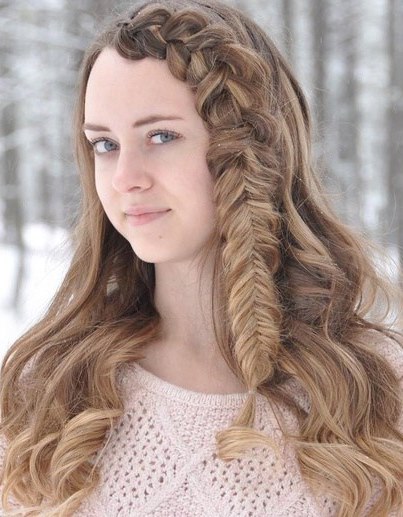 If you are looking for stylish and fancy hairdo then this is the one for you. The bangs weaved in the French braid looks stylish. For a casual outing leave your rest of the hair loose. The natural curls will be like icing on the cake.
4.) Woven Braid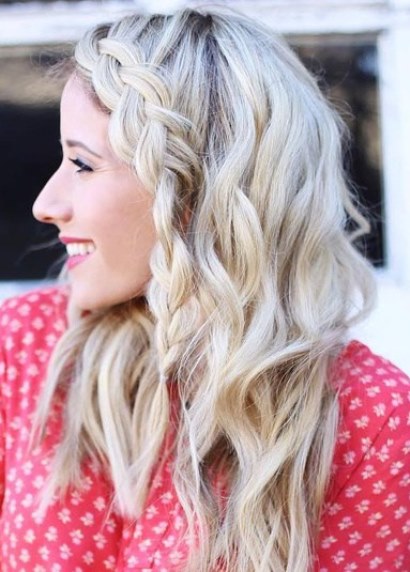 This hairstyle looks like a fabric weaved but in a messy way. It is a perfect hair solution for the casual outings. This side plate will definitely earn you many compliments.
5.) Ombre French Braid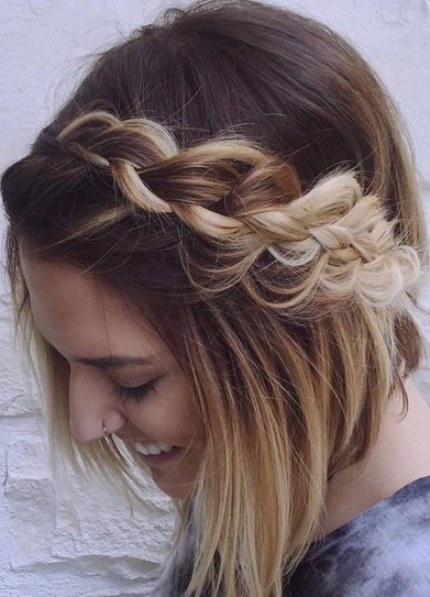 This hairstyle is all about the hair color and the classy hairdo. The Ombre hair weaved into the braids is eye catchy. It is a perfect alternative for a short hairstyle.
6.) Librarian French Braid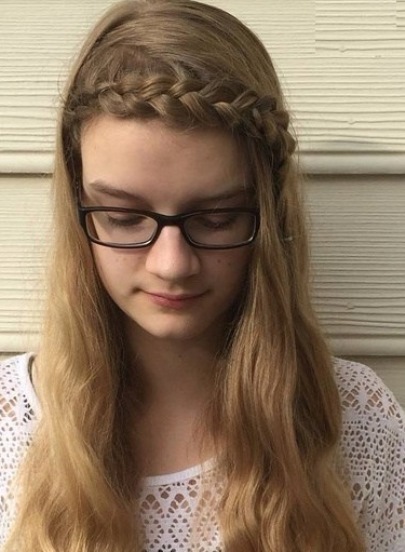 This is one of the simple braided bang hairstyles. It is a perfect hairdo for the times when you are getting late. All you have to do is comb your hair, braid the bangs and wrap it around the crown area.
7.) French Braided Bang Hairstyle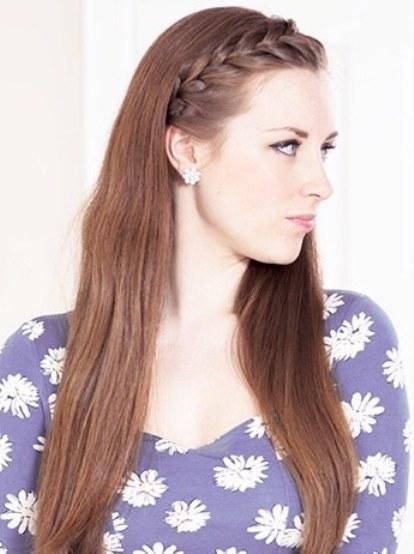 If nothing catches your fancy then go for a French bang braid. Simply braid your bangs and leave your rest of the hair loose. It is a classy hair solution for the casual outings.
8.) Side Ponytail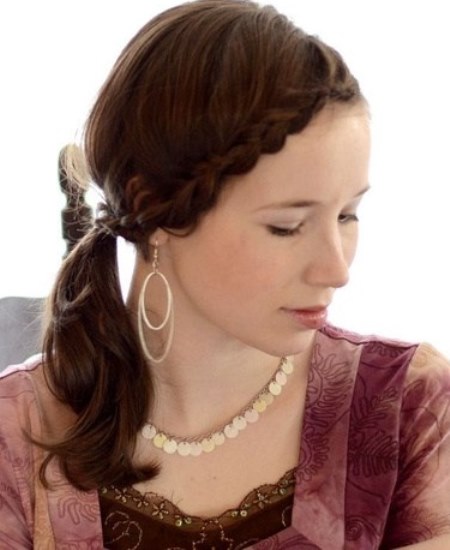 This is one of the sober and classy braided bang hairstyles for matured ladies. In fact, a teenager can also give it try. Braid your bangs and pull it into a ponytail. Pair this with chunky accessories for a glamorous look.
9.) Knotted Updo for Short Hair
This is one of the ideal braided bang hairstyles for short hair. Braid your hair into the French braid and pull it on the back. Roll your hair into a small hairdo and you are ready.
10.) Braids with Bohemian Waves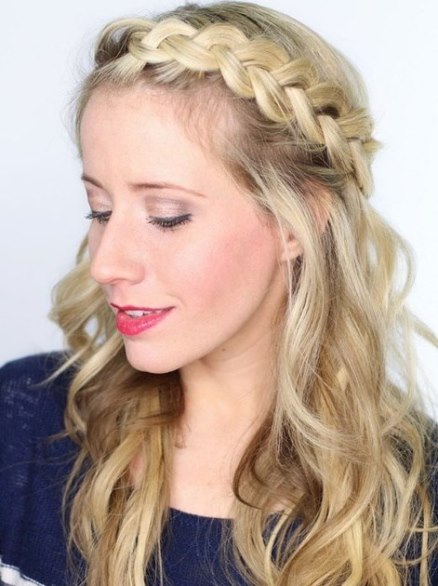 A crown braid looks ravishing on long layered hair. The messy and brown hair pieces add spare sass to the hairstyle.
11.) Twisted Bang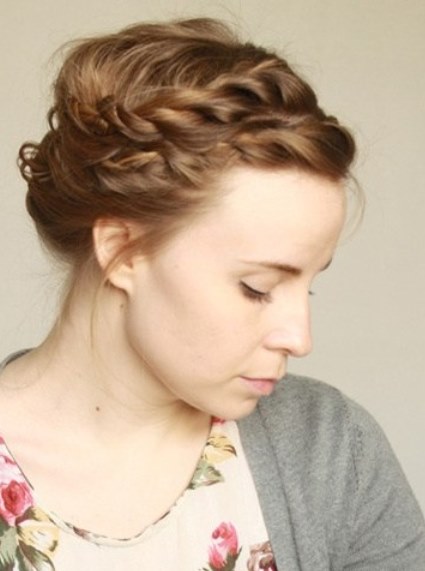 This is a nice example of the creative hairstyle for shoulder-grazing hair. Twist are easier than braids. All you have to do is twist your bangs and tuck them around. This is one of the best-braided bang hairstyles to change your looks.
12.) Braided Tail Out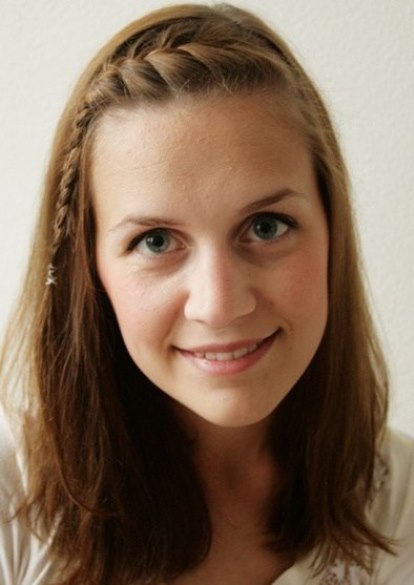 Want to give a casual flair to your look, this is a nice option for you.  Leave the tail of the braided bang out. This will give your hairdo a youthful and fresh appeal.
13.) Braided Bangs with Curls
This jumbo braid will give you a heads turner look. The chunky braid with flowing waves is a nice way to style your blonde locks.
14.) Braided Bang Hairstyle for Medium Hair Length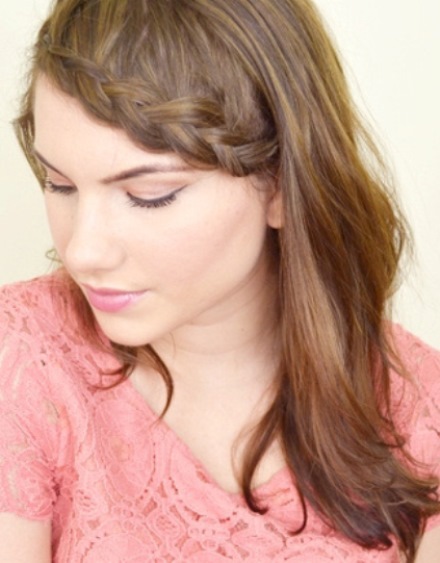 This hairstyle will give you a dramatic look to your chocolate-brown hair. The Dutch braid with natural wave's looks classy and is easy to style as well.
15.) Braided Bang Pixie Hairstyle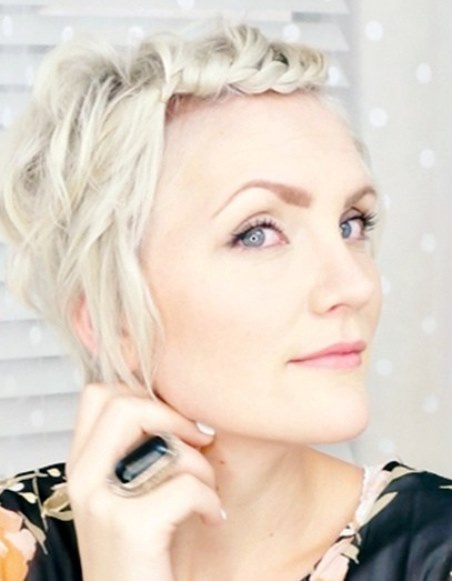 Even women with Pixie haircut can opt for the braids and this is a nice example of that. Grab your hair pieces into a braid and tuck them on one side.