If you are planning to chop off your little one's hair then you are at the right page. Here we will discuss various bob haircuts for kids. Bob hairstyles are ideal ongoing short hairstyles for kids. They can style it anyway. For school, it can be pulled into a ponytail and for birthday parties and other special occasions, cute fancy hair accessories come handy.
List of Bob Haircuts for Kids:
1.) The Asymmetrical Bob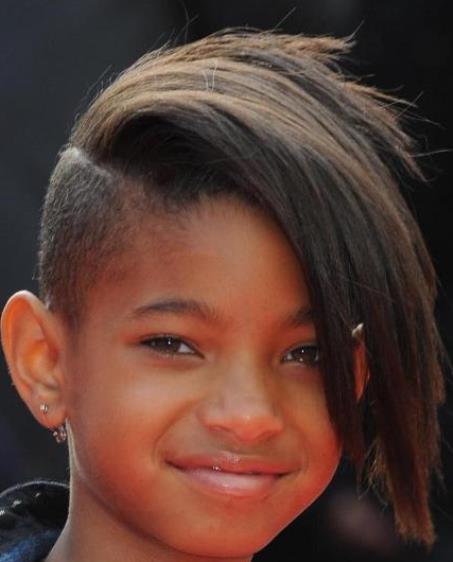 This trendy hairstyle is inspired by Rihanna's lookbook. This hairstyle features one side shaved and other side heavy asymmetrical flip. This is one of the classy bob haircuts for kids.
2.) The Shaggy Bob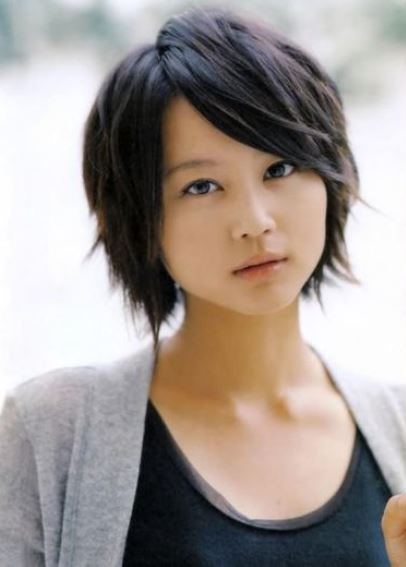 This multiple layered hairstyle is best for the girls who are bored with their regular hairstyling. In fact, small girls who want grow their short hair can also go for this bob hairstyle.
3.) The Blunt Bob
This is one of the common bob haircuts for kids. This classic short hairstyle speaks volumes. It suits every face and hair texture. The short bangs go well with this hairstyle.
4.) Helmet Bob Hairstyle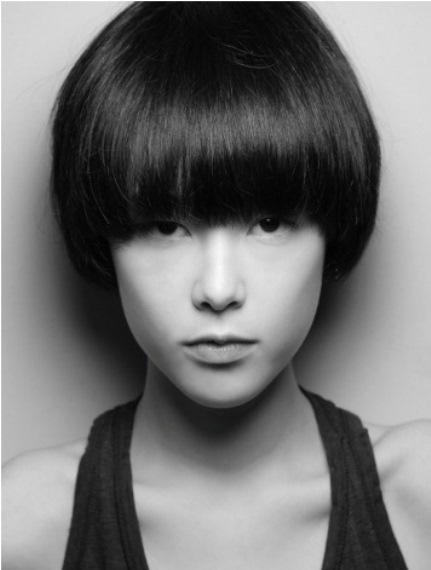 Like name like hairstyle! This style resembles helmets. The blunt covers the forehead. This hairstyle will suit best the kids with straight hair. The back in this hairstyle is clean and clear and in front, you can style it with hair clips and accessories. This is one of the cute bob haircuts for kids
5.) The Long Bob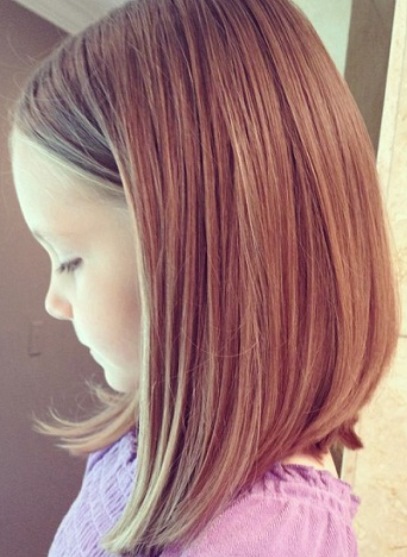 If your little one does not want to chop off her hair then this is the best hairstyle for her. This is a long version of the bob cut. Style it with a hair band or cute hair accessories.
6.) The Progressive Bob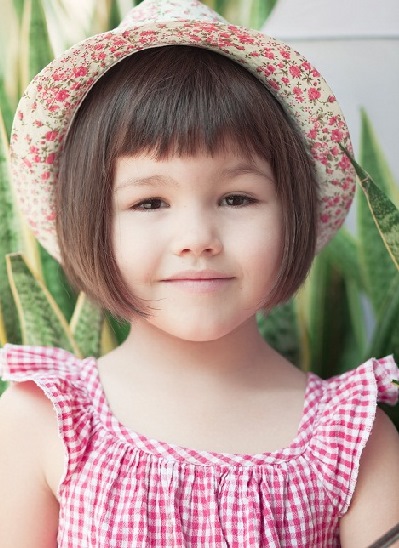 This is one of the cute short hairstyles for kids. Either make a ponytail or place hair accessory, in any way your daughter or younger sister is going to pretty.
7.) The Oriental Bob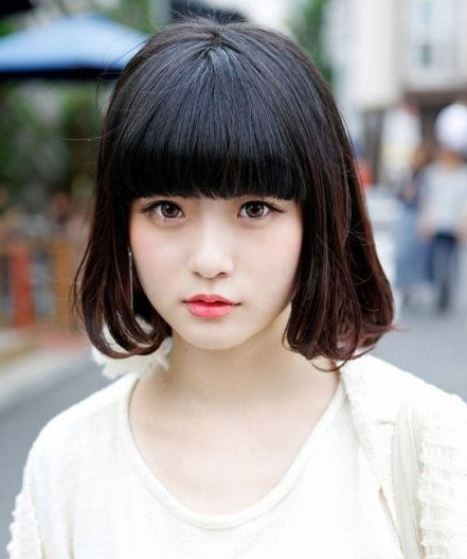 This bob hairstyle is often known as Chinese haircut. It a classy combination of the help and bob haircut. This style features heavy fringes that can side swept also. This is one of the best bob haircuts for kids especially school going girls since they can tie it.
8.) The Grown-Out Pixie Bob Haircut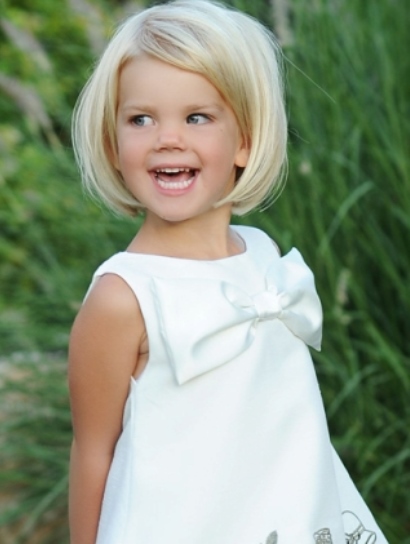 This hairstyle is a cute combination of the pixie and bob hairstyle. This is a perfect hairstyle for your little one. This is the neat groomed out version of pixie haircut. This will give your daughter a princess look.
9.) Textured Short Hairstyle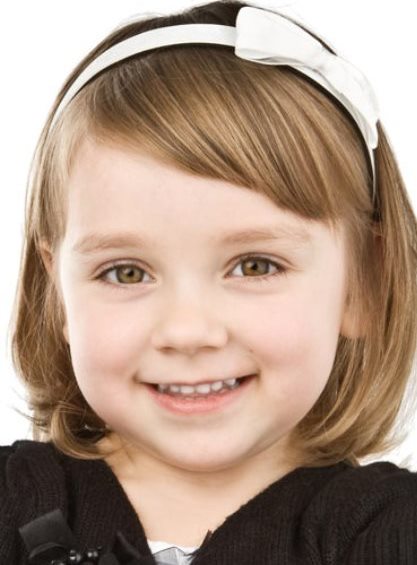 This short bob looks adorable on small girls. The side swept is long enough for a ponytail. A classy hairband or cute hair accessories are perfect to style this bob haircut.
10.) The Fringe Bob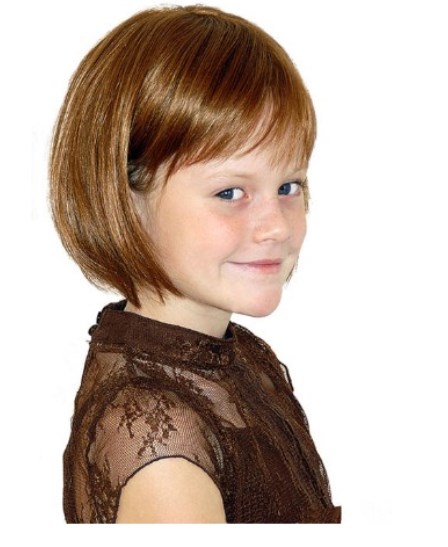 The simple bob haircut with light fringes looks cool and cute on small girls. It also compliments the school uniform. It is one of the practical versatile bob haircuts for kids.
11.) Angled Cut for Thin Hair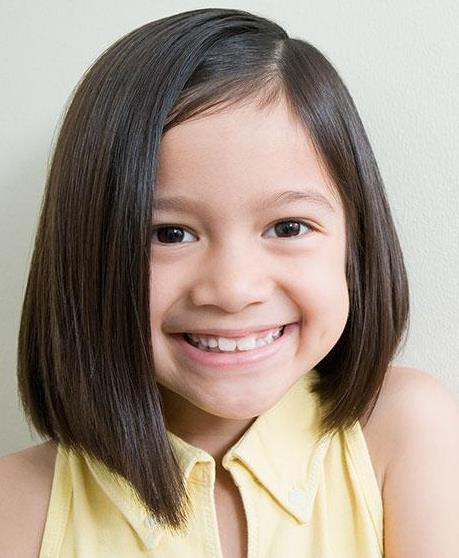 If your daughter has thin hair then this is the best hairstyle for her. It will add much-needed volume to her hair. It will create the illusion of fullness at the back. Thus this is one of the best bob haircuts for kids.
12.) Long Bob with Layers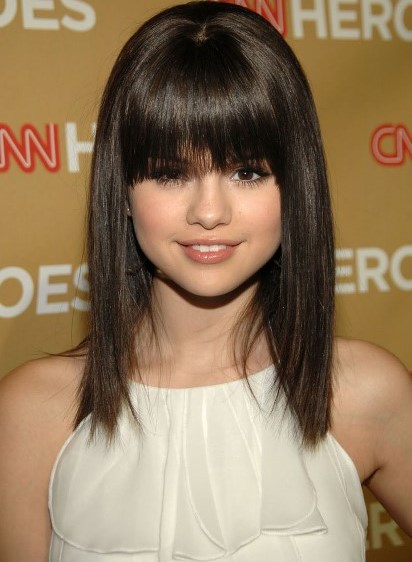 This hairstyle is apt for the girls who love long hairs. The layers will beautifully frame her face and draw attention to her cute facial features.
13.) Wispy Short Bob Haircut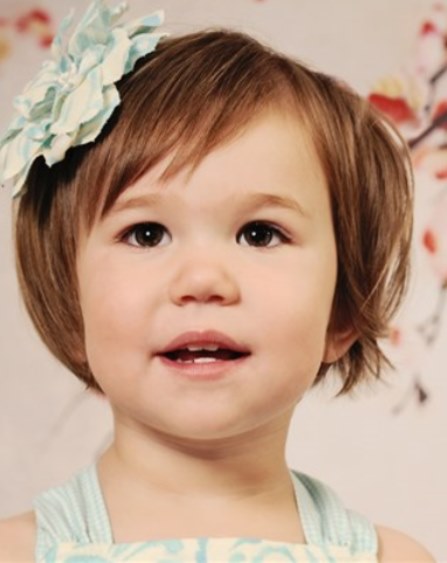 Though this bob hairstyle is perfect for big girls but small girls will equally look cute in it.
14.) Stacked Bob Haircut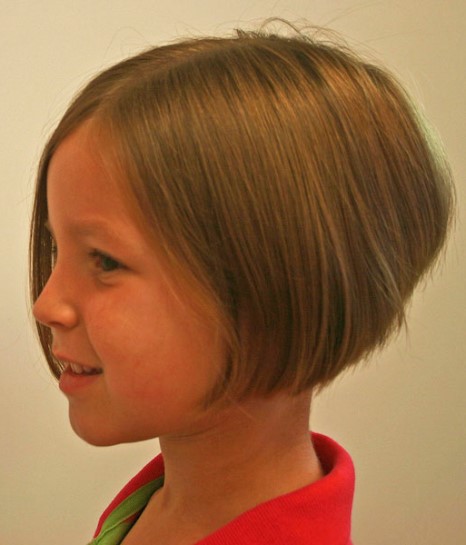 A stacked bob cut is ideal for mummy and their princess as well. Both will be each other's look alike, doesn't it so cute!
15.) Simple Bob Hairstyle
This is one of the classic and simple bob haircuts for kids. For school, she can tie her hair into a cute ponytail and at friend's birthday she can style it with her fancy hair accessories.