Bangs play an important role in defining your looks. Whether they are side swept, wispy or cropped, they perfectly enhance your facial features and draws attention to your face. Side bags are ideal for all face shapes. It gives you a modern, stylish yet sober look. Read more, to know different side swept bangs.
List of Different Side Swept Bangs:
1.) Straight Haircut with a Touch of Wine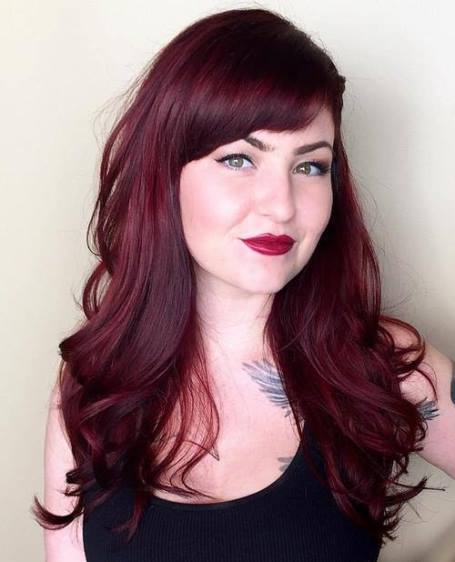 The long layers with sultry wine hair color will give you a dapper look. This stunning hairstyle is perfect for all types of events and occasions. This is definitely one of the classy hairstyles with side swept bangs.
2.) Braided Crown with Bangs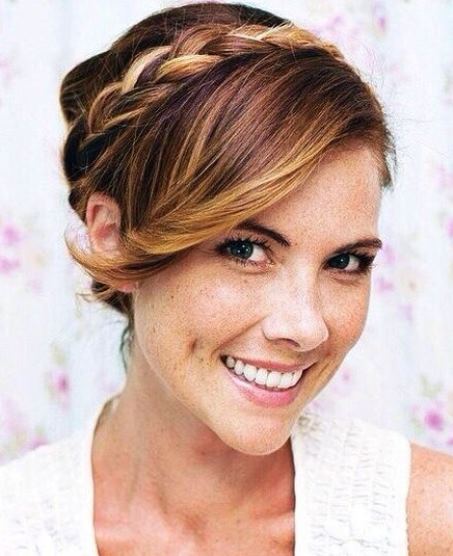 Braided crowns are best because they accentuate the entire look. It is a perfect hairstyle for casual and formal meetings.
3.) Red Long Flowing Waves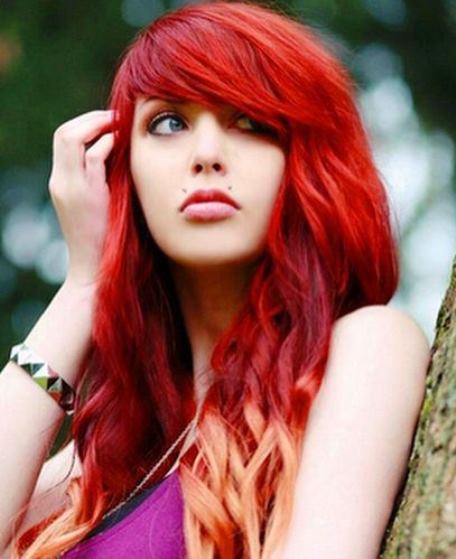 Flowing waves look absolutely stunning especially with a wild hair color like red. Create your own style statement with this hairstyle. To make this hairstyle more interesting you can have dip-dyed ends.
4.) Peek-A-Boo with Side Swept Bangs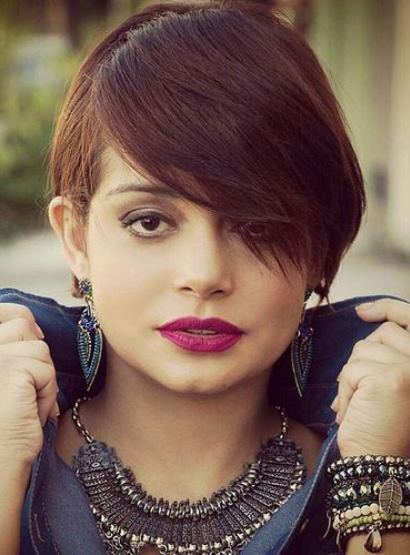 This is definitely one of the mysterious sides swept bangs hairstyle. The swoopy bangs add a dramatic effect to the casual hairstyle. The bangs perfectly frame the face and draws attention to the face.
5.) Cropped Bangs with a Touch of Red
This hairstyle will give you an instant makeover. The cropped bangs enhance the facial features whereas the hint of red color gives it a classy look. For a temporary look, you can opt hair chalk that will fade away in the shower.
6.) Hot Wine Look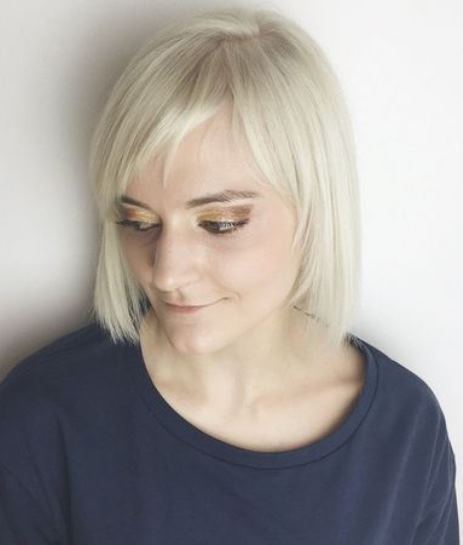 Taking a cue from the hard beverage wine, this hairstyle has been styled. The choppy bangs add life to your dull look. For a party look team this hairstyle with the bold eye makeup to grab eyeballs.
7.) Crush of Orange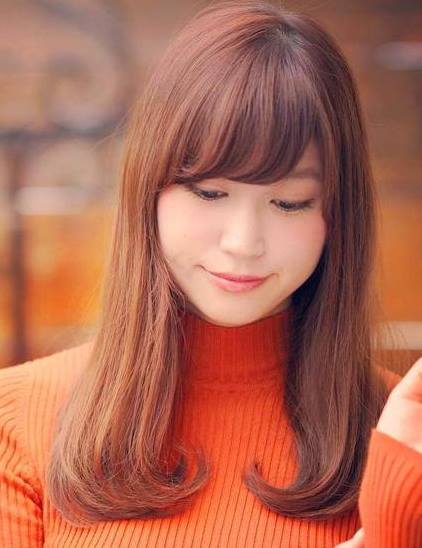 Side bangs with angled hairstyles look perfect on women with round face, as it gives a slimming effect. To make this look further interesting add a pop of orange to it.
8.) Sober Pixie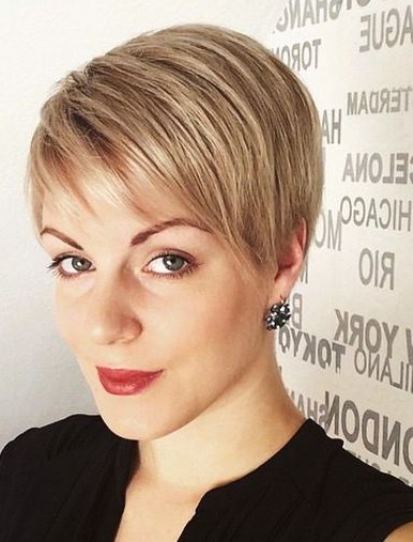 This is one of the sober and sophisticated hairstyles with side swept bangs. It looks flattering on the long face with a hint of highlights. This hairstyle will definitely grab many eyeballs and earns you lots of compliments.
9.) Wild Waves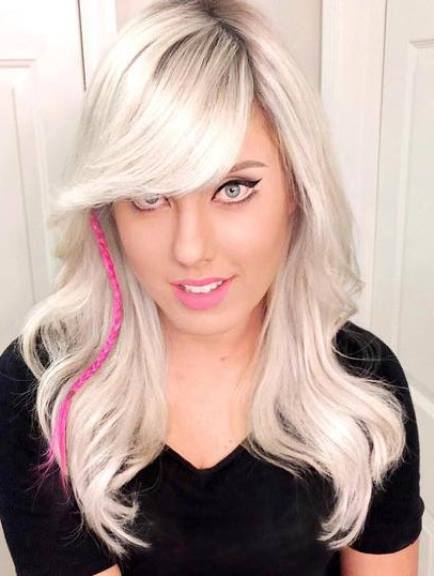 If you find the single toned hair boring then you can opt for this hairstyle. Though it is not completely multi-toned hairstyles but the patches of dark color over white looks stunning. To take this hairstyle a notch higher you can braid this with coloristic solutions.
10.) One Side Draped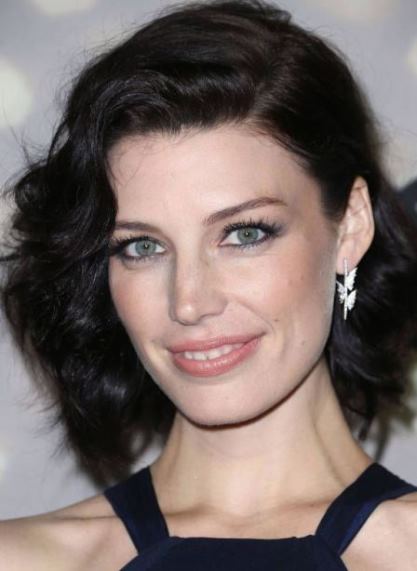 This is one of the classy hairstyles for side swept bangs. This edgy hairstyle is perfect for a glamorous event. The gorgeous bangs compliment the curly hairstyle with a side parting and the tousled look.
11.) Fiery Red Bangs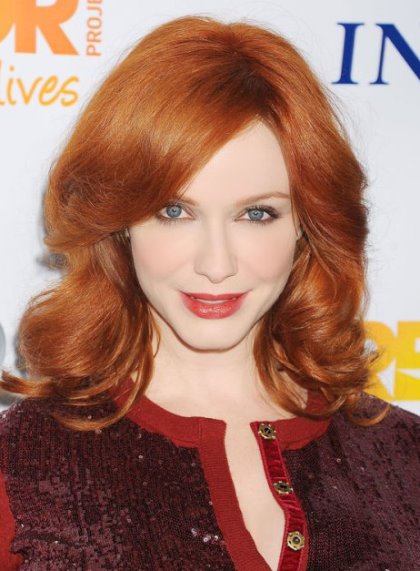 Side bangs that too with the fiery red color gives a flattering look. It is an ideal hairstyle for all the face shapes and textures.
12.) Side Swooped Bangs with Messy Braid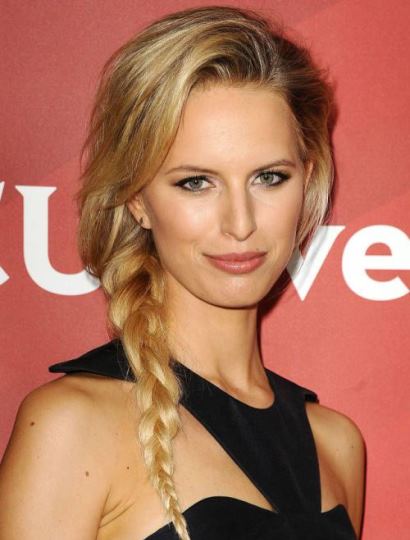 The swoopy side bangs add flair of glamor to the looks. This simple hairstyle with a side messy braid speaks volume. Either you have to attend a wedding or have to party with friends, you can seamlessly carry this look without thinking much.
13.) Flirty Pixie Bangs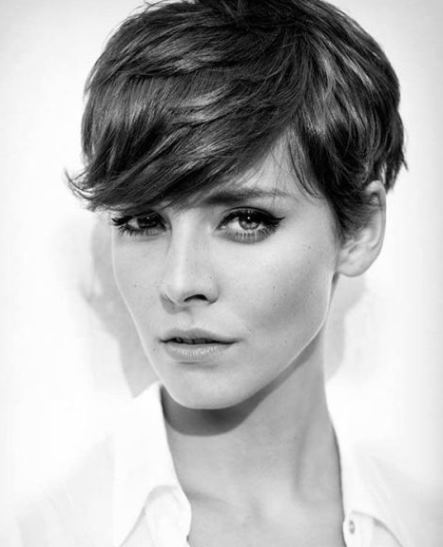 Short haircuts with side bangs look absolutely stunning. They elevate the texture of the hair and give you a wild look.
14.) Side Bangs for Square Bangs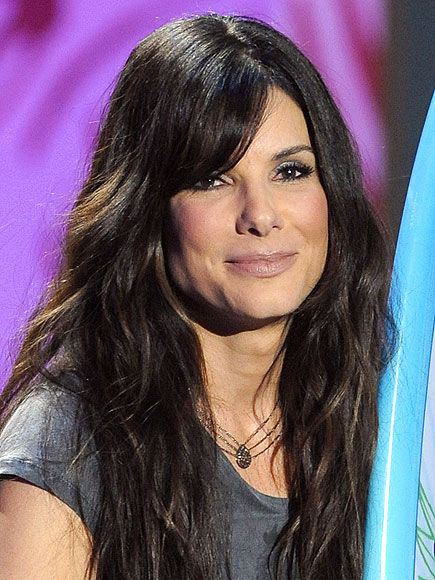 A square face looks perfect with the side bangs. The bangs soften the look and visually elongate the face. Just leave your hair loose for a casual event.
15.) Wispy Pixie Bangs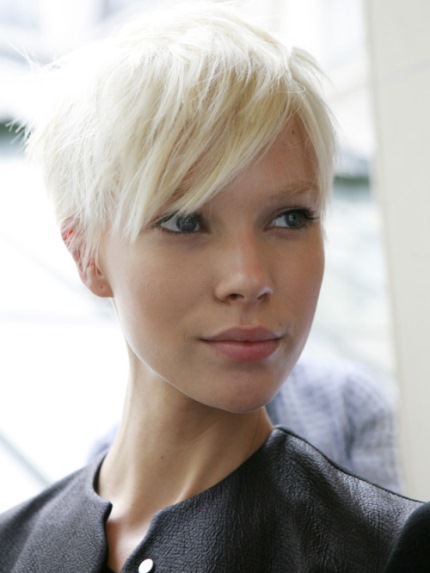 The blonde hair with a pixie cut looks mesmerizing. The edgy A-line bangs compliment the look. For a carefree girl in you, this is the best hairstyle and side swept bangs.
16.) Vintage Side Bangs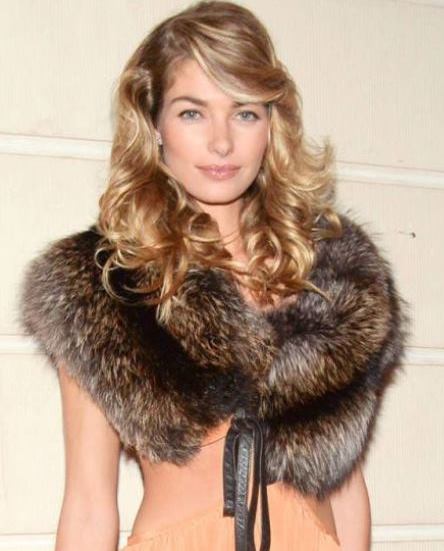 This hairstyle has been very much inspired by the retro look. The side wispy bangs with blonde hair give a feminine look.
17.) Soft Slanting Bangs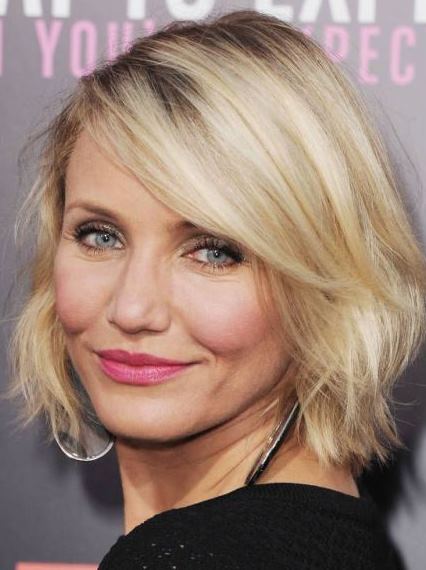 This is perfect hairstyle with side swept bangs for girls of all the ages. This classy two-toned hairstyle with short haircuts and sides bangs will give you a heads turner look.
18.) Layered Edgy Bangs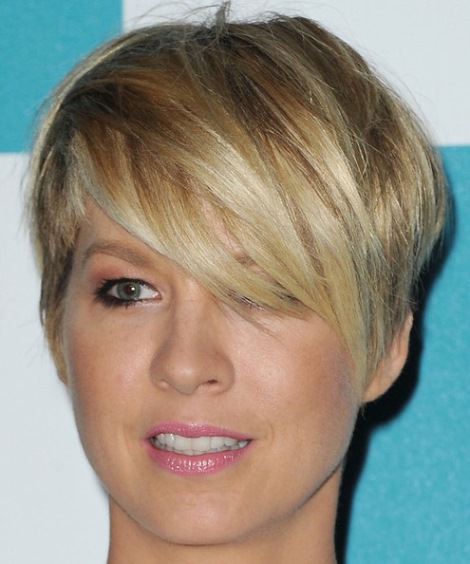 Long layered side bangs give you a wild look. The highlights make this hairstyle interesting as it spices up the entire look.
19.) Long Highlighted Bangs
This lovely colorist solution with side bangs is perfect to draw attention towards your eyes. The warm honey and platinum highlights make this hairstyle stand apart.
20.) Elongated Choppy Bangs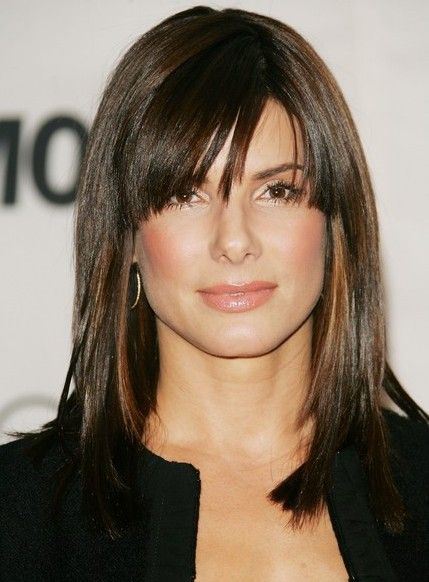 Elongated bangs along the trimmed ends give a lovely look. They draw attention towards your cheekbones. So of you have stronger point, this is an ideal hairstyle with side swept bangs for you.