Do you have fine and thin hair? Looking for some cool and stunning Updos for thin hair? Don't worry in this article, we have listed some best unique Updos for thin hair. For sharp and neat looks, you need not thick and heavy hair. Adding some volume and curls are just the tricks to recreate any hairstyle for thin hair. So find your favorite Updos for thin hair in this article, and create on your own.
Top Updos for Thin Hair
1.) Simple Knotted Bun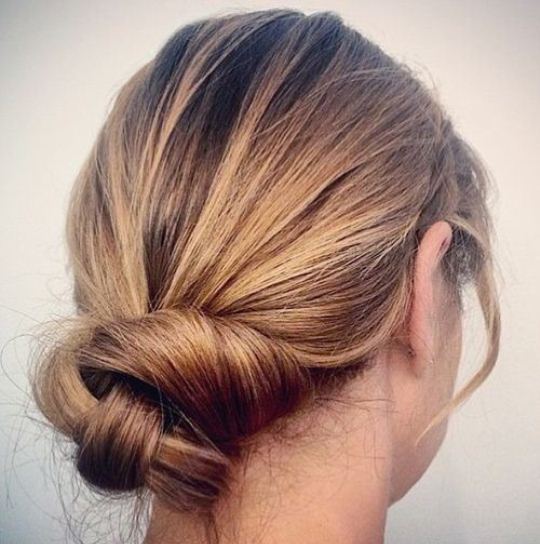 This is another great and easy looking Updos for thin hair. It looks classy and elegant at the same time. You can carry this hairstyle anywhere from the office to party.
2.) Messy Updo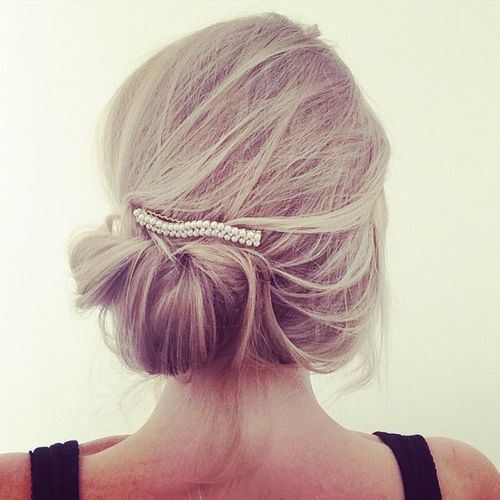 This is a great way to use your curls in a perfect messy low bun. This hairstyle looks so sophisticated and trendy that every woman love to flaunt this classic twist with a chignon. So try this one of the great Updo for thin hair.
3.) Looped Updo with Waterfall Braid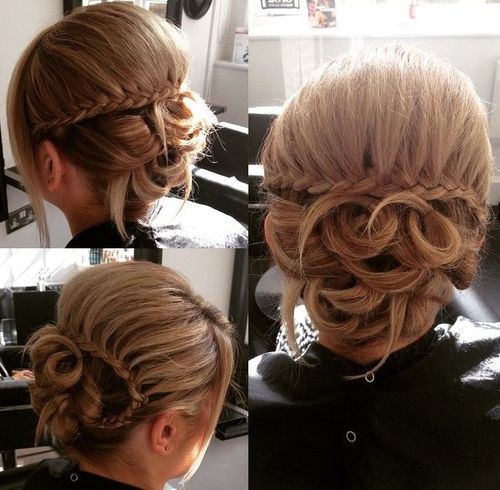 Waterfall braid hairstyle is so much in trend these days. This hairstyle is ideal for thin hair and loose style. Try this pretty Updos for thin hair with unique pinned up creation.
4.) Bouffant and Braid
Try this low sock bun that looks edgy and sweet to add some volume. Make a couple of braids and a bouffant with messy tendrils in the front that looks more casual and perfect day time Updo.
5.) Voluminous Updo with Bangs
When you want to look natural and simple try this gorgeous Updo for thin hair. This is easy and elegant hair Updo for a formal and casual look with gorgeous center-parted bangs.
6.) Jeweled Bridal Hairdo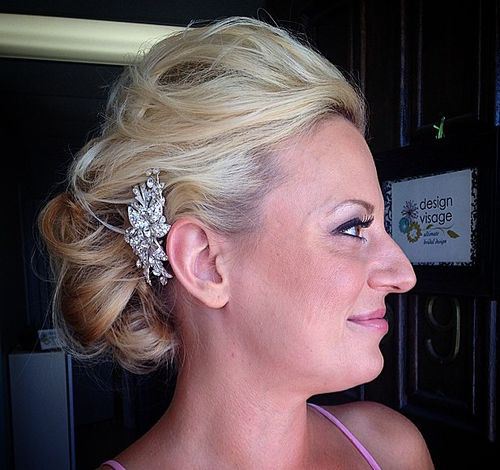 Try this luscious looking Updos for thin hair. The classic bridal look is best for your big day. To make it more stunning try wearing some jewels and accessories for stylish looks.
7.) Jazzy Headband Bun Updos
Try this throw and go jeweled headband Updos for thin hair. When you need to get ready in no time, then try this easiest hairstyle to pull off in minutes.
8.) Voluminous Messy Low Bun Updos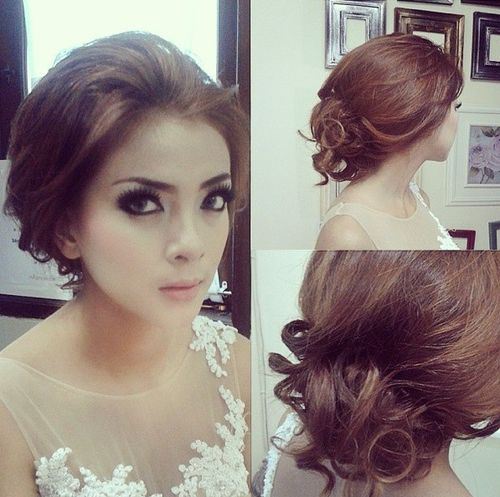 This is one of the stunning Updos for thin hair. Try to keep your top voluminous that it shouldn't look slick and flat. This is a good idea for short hairstyles.
9.) Two Tone Rolled Bun Updos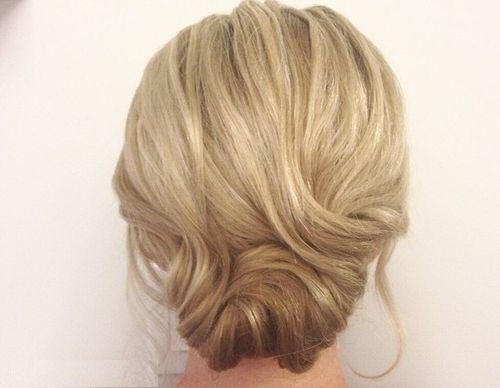 This is a great combination of blonde and brown hair color. You can also recreate this sassy thicker style with a twisted bun.
10.) Pin Curled Updos for Thin Hair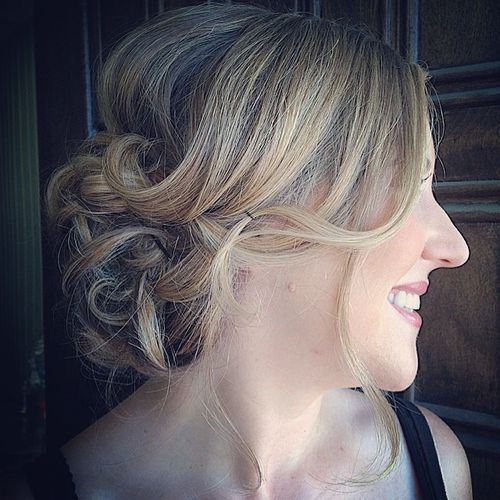 This is another super chic Updos for thin hair. Try making curls in place of a regular bun or a ponytail and tie them using bobby pins to give a look of a loosely curled bun.
11.) Casual Updo with Braids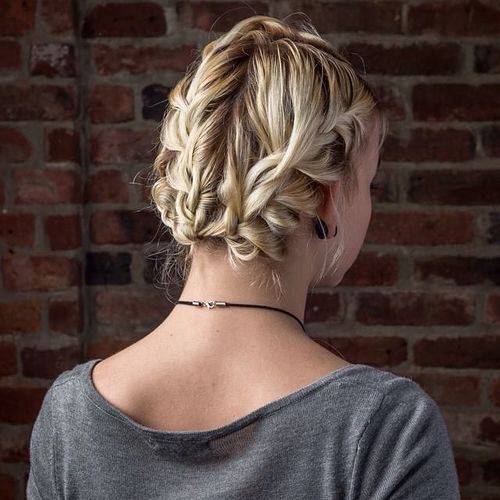 Are you tired with your daily monotonous hairstyles? Try this gorgeous looking triple braided short hair Updo perfect for any occasion.
12.) Sock Bun with Fancy Braid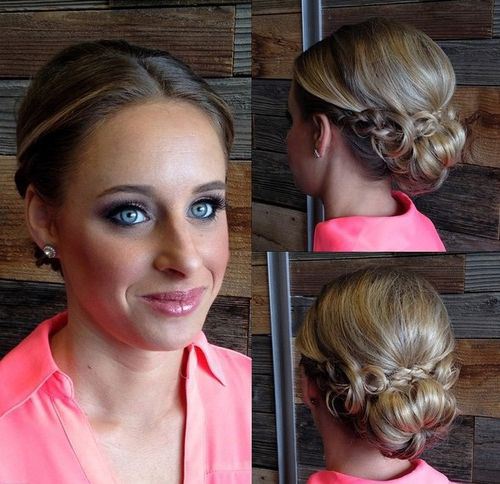 Try this simple and thinner look with the illusion of thick and wavy hair. Make a round bun with bun maker. Go for this casual and formal looking Updos for thin hair.
13.) Braided Bouffant Updos for Thin Hair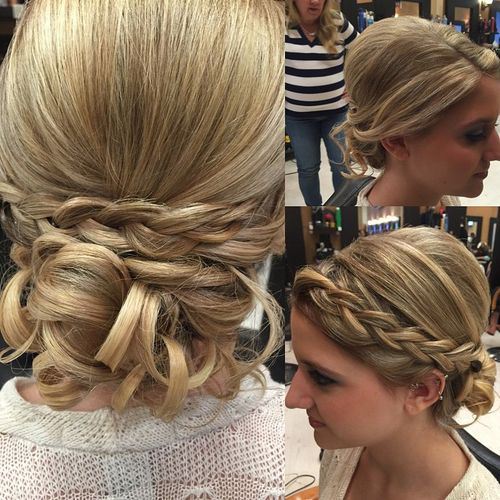 Try this sweet Updo for thin hair, perfect for a prom night. The mix of messy curls and braids balance the cool style for young ladies. You can also try this hairstyle for any special date.
14.) Side Ponytail Updo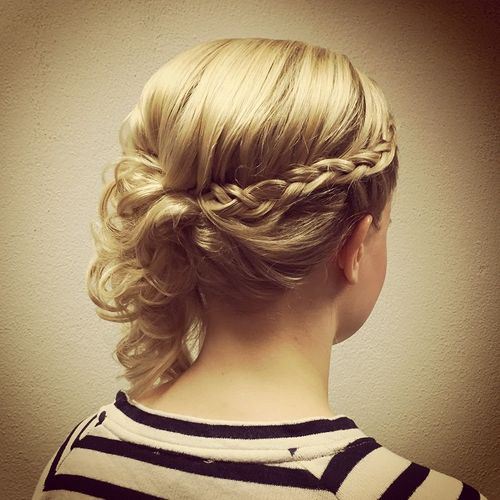 This is one of the beautiful and mesmerizing Updo for Thin Hair. The bouncy curls and side braid looks complement with a nice volume crown. Try this flattering medium length thin hairstyle for a special day.
15.) Highlighted Updo with Messy Loops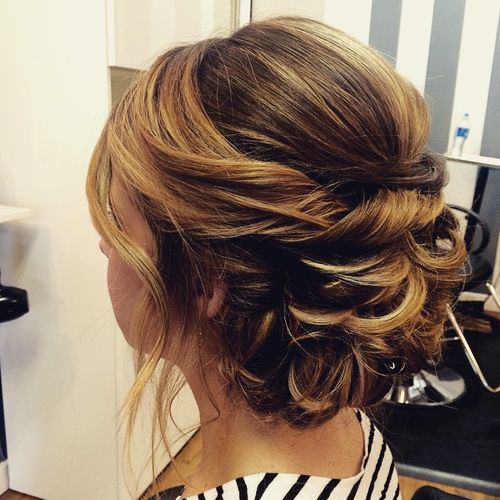 Try this curly and thick hairstyle for thin hair. It is best to showcase dye job with full Updo and large curls. Try this one of the fancy looking Updos for fine hair.