Natural curls can be hard to manage at times. There are many hairdos which can help you to tame your unruly curls. Moreover, these hairdos add a spare bounce in your tresses. The best part about these updos is you do not need hairstylist for achieving these looks. You can do it at home without spending oodles of money. Read more to know best updos for curly hair.
List of Best Updos for Curly Hair:
1.) Curly Pony
One of the simplest and best updos for curly hair is this curly pony. This is the perfect hairstyle for the times when you are running late. It ties your hair and keep them in one place. Make sure that you choose classy rubber band to tie them.
2.) Low Tuck Updos for Curly Hair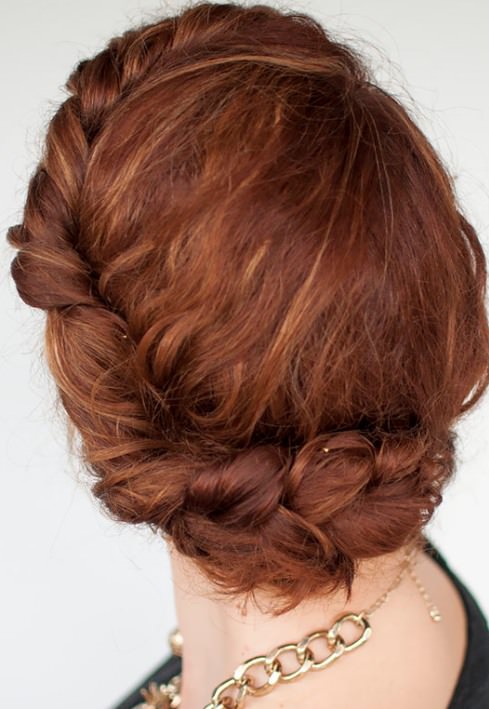 Curly hair can sometimes give you a hard time. To avoid this, low tuck updo comes handy. It clasps your hair altogether. It is an ideal hairstyle to set your hair on a go.
3.) Simple Quick Bun Updo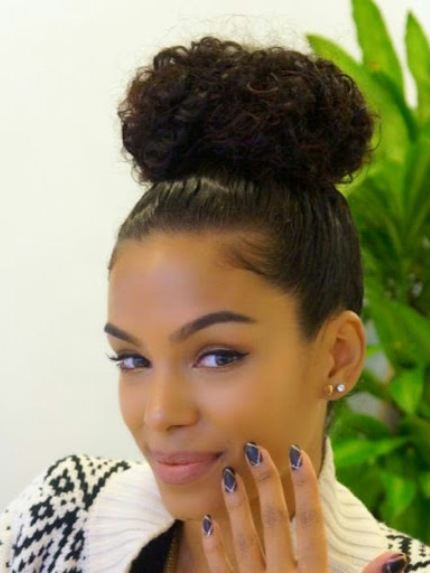 Next, on our list of best updos for curly hair is a simple quick bun. As the name says, it is simple and probably one of the quickest hairstyles. It is a perfect hairstyle for a bridesmaid.
4.) Messy Casual Updo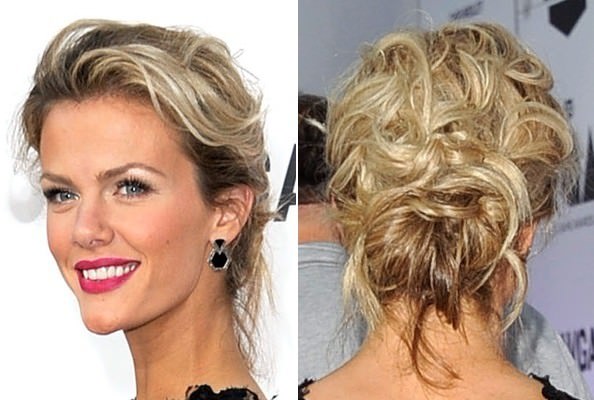 Whether you are a college goer or want to beat the heat, messy hairstyle updo will definitely fill your bill (of requirements). This wavy updo is easy to achieve with bare efforts and earn you accolades.
5.) Elegant Blonde Highlighted Updo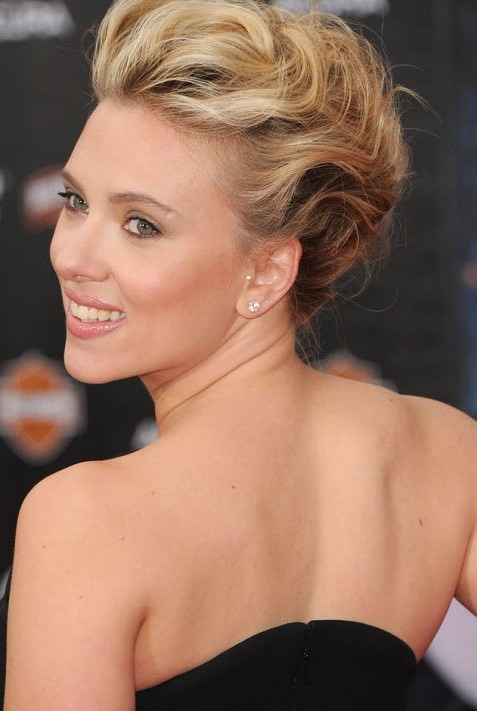 If you want to create a formal yet classy updo then this hairstyle is definitely for you. This blonde hairdo will accentuate your looks. All you have to do is get your tresses highlighted and clasp them all together on the head.
6.) Loose Curly Messy Updo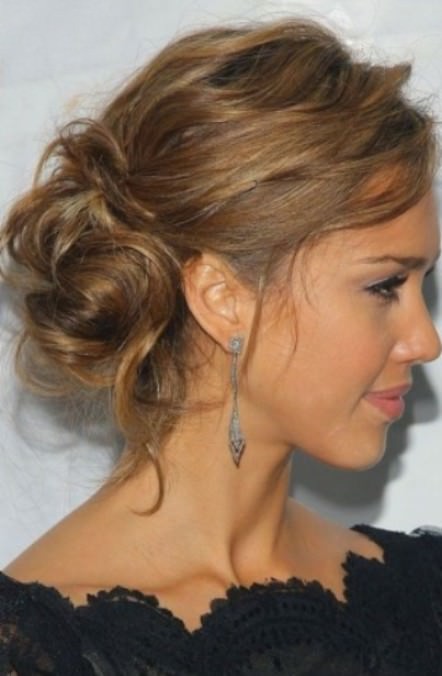 Loose curly messy updo is also one of the perfect updos for curly hair. It gives a tousled look yet makes you look classy and best among others.
7.) Curly Mohawk Updo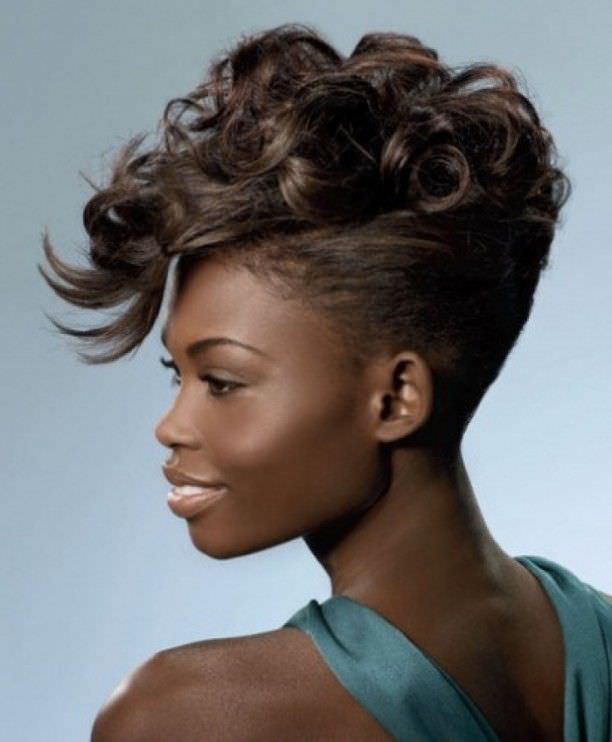 Curly Mohawk updo is best for natural curly locks. It  gives you a fresh look. To take the look a notch higher you can go for golden highlights and pops on your darker hair.
8.) Grecian Goddess Updo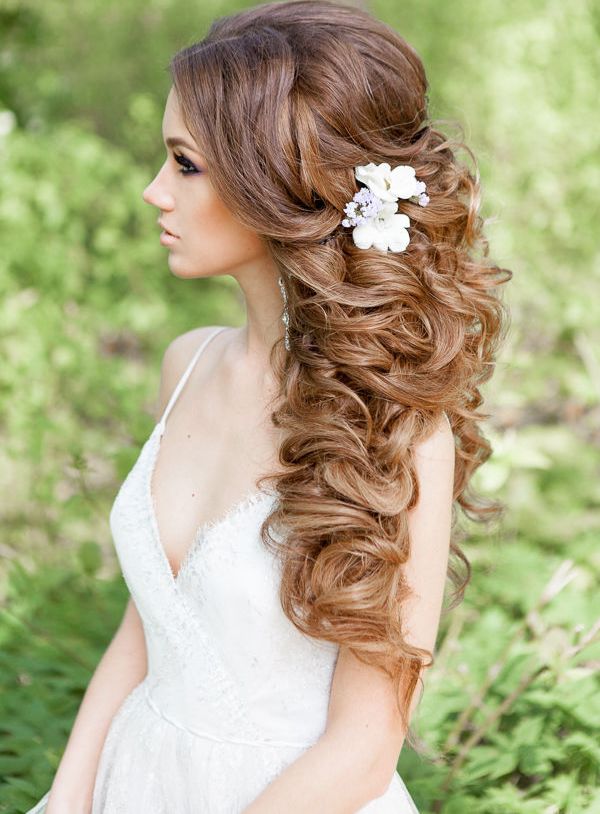 The name says all! This Grecian goddess updo is probably the one hairstyle which goddess used to do to accentuate their looks. Jokes apart, it is one of the elegant and best updos for curly hair that will suit every face shape.
9.) High Curled Bun with Wisps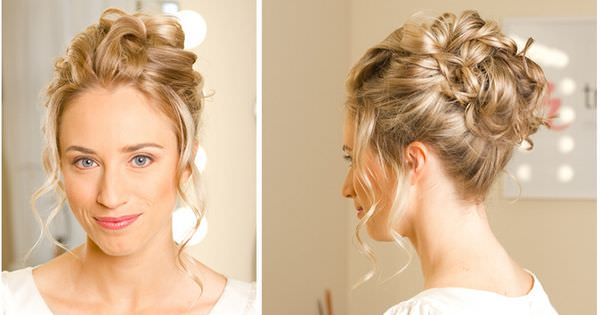 If you are looking for a glamorous look then try your hands on high curled bun with wisps. It is a perfect hairstyle to beat the hot temperature and yet score full marks in fashion.
10.) High Pony with Side Bangs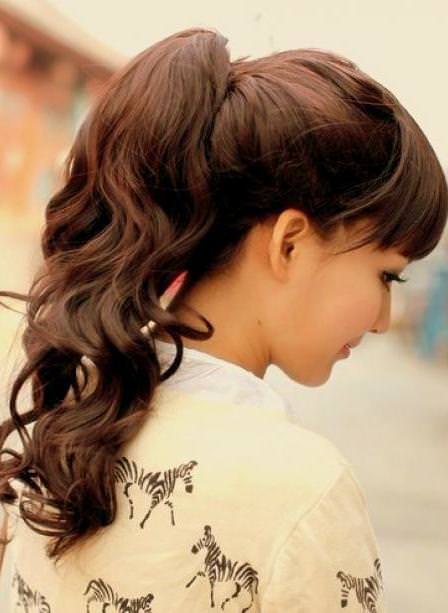 Next, in the list of best updos for curly hair is a high pony with side bangs. Whether you are college going girl or going for a beach party this hairstyle will surely grace your looks. It will uplift your natural curly tresses and make you dazzle among others.
11.) Updo for Curly Hair with a Side Braid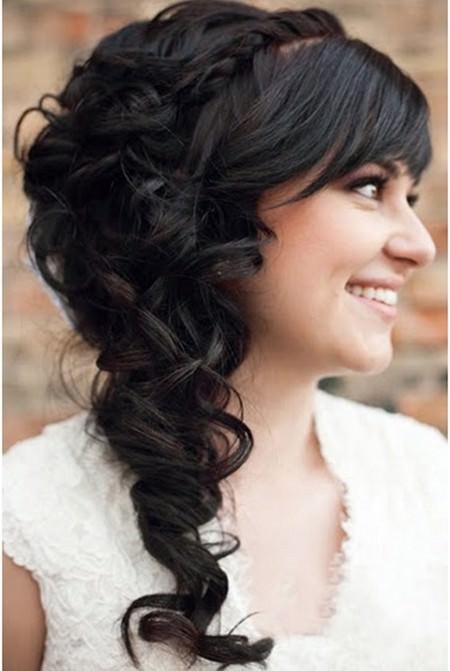 Braids and updo can never be out of fashion. Individually they look great and the blend of side braid and updo work as an icing on the cake. Though there is no cake, but it will certainly enhance your looks.
12.) Simple Twist Updo for Curly Hair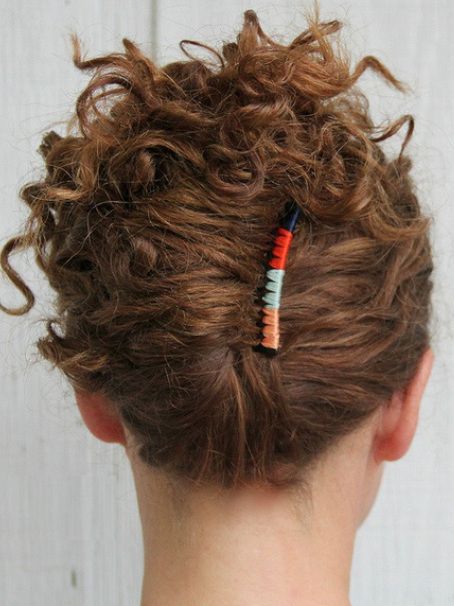 A twist in a simple hairdo can uplift your simple hairstyle as well. It might look complicated but it is so easy to create that you do not have to call your hairdresser for this.
13.) Simple Loose Updo with Ringlets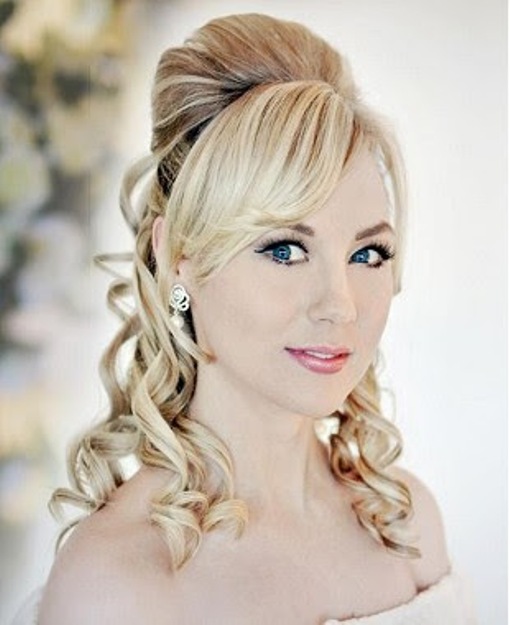 Like the name like the hairstyle, this updo looks fancy as its name says. Moreover, it is very easy to do. All you have to do is tuck the hair from the back and leave the tresses which are at sides to give the messy look. For a gorgeous look, you can complete it with a nice hair piece.
14.) Twisted Sisters Low Bun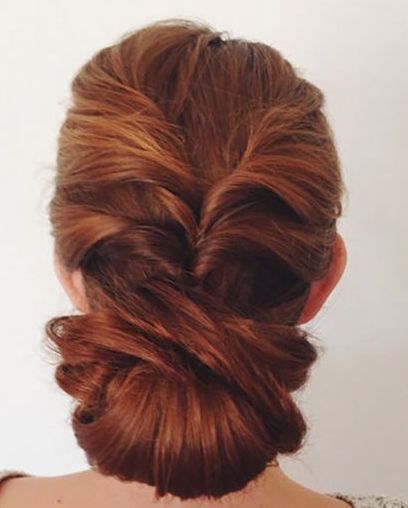 Twisted sisters low bun is one of the classy hair do for curly hair. Whether you want to attend a cocktail party or  simple event this hairstyle is just apt for you.
15.) Large Curly Faux Hawk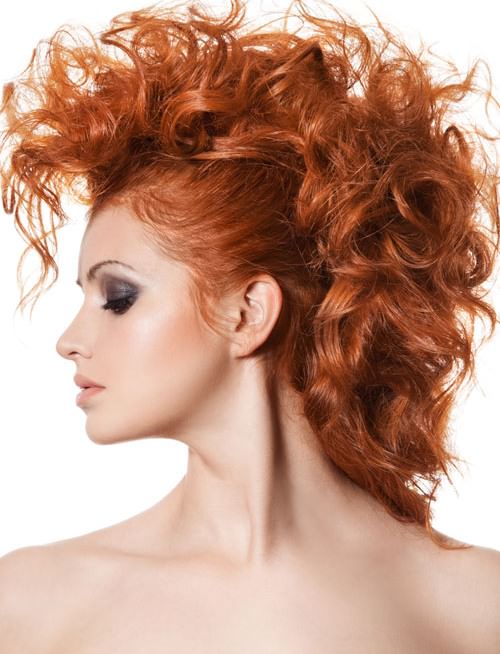 This is an ideal hair updo for short hair. It will add a twist to your regular look and makes you shine all the day.