Crown braid is an ideal hairstyle for short, shoulder-grazing and long hair. It is a retreat for hot and humid weather. The crown braids are natural headbands. It adds a fashion statement to your hairstyle that cannot be left unnoticed. Whether you don a fishtail braid, an updo or a half up and half down hairstyle the crown braids will complement each hairstyle. Below we have compiled different crown braids that are a breeze to style.
List of Different Crown Braids:
1.) Thick Crown Braid with Bouffant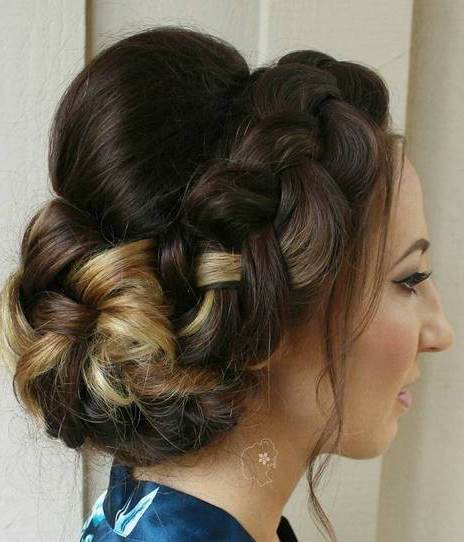 This heavily teased version of the braided crown will add some drama to your looks. The chunky braids with a bouffant and curls flowing on the side look mesmerizing. For a spare sass pair this with a bold eye makeup.
2.) Brunette Crown Braid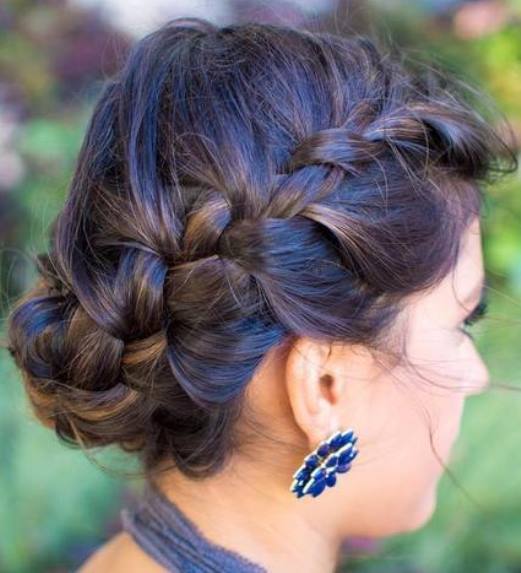 This hairdo is all about gorgeous hair texture and the hair color. Here, the crown has tight braid that begins at the side and is wrapped around the hairline. This easy and quick braided look goes well with all types of hair.
3.) Multi Colored Crown Braid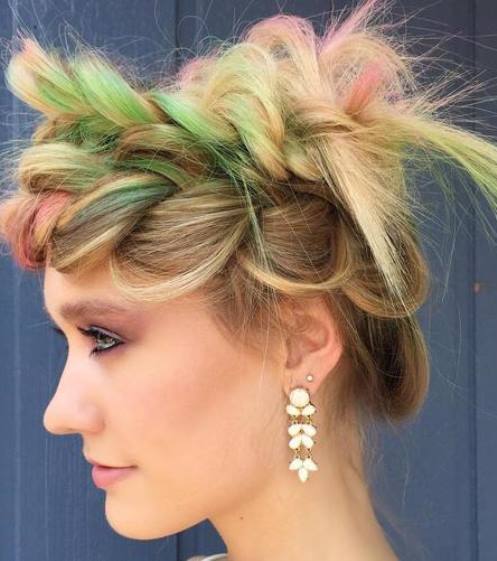 This is certainly one of the funky crown braids. The highlight of the braid is definitely the multi-colored hue that has a pop of two vibrant colors. The braided crown is weaved loosely and it is wrapped around the end. The wispy ends make it stand out.
4.) Pink Crown Braid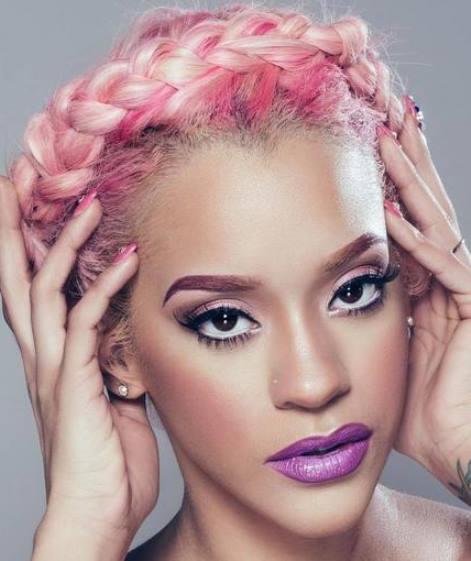 This is another classy example of colored crown braids. The pastel pink color is eye catchy. In this hairdo, the braid is simply pulled around the hairline. It is a perfect hairstyle for all events and occasions.
5.) Thick Natural Crown Braid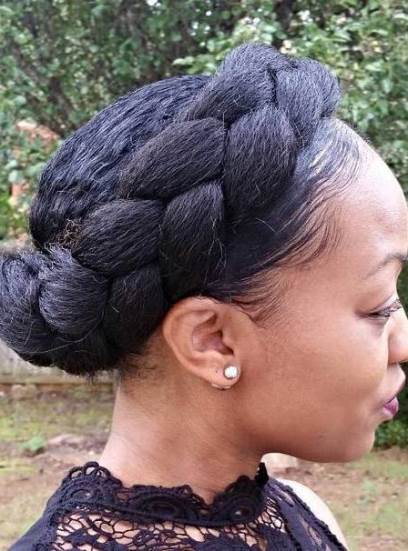 This is certainly one of the ideal crown braids for black beauties. The thick braided crown looks classy and elegant and the smooth edges complement the look.
6.) Intricate Crown Braid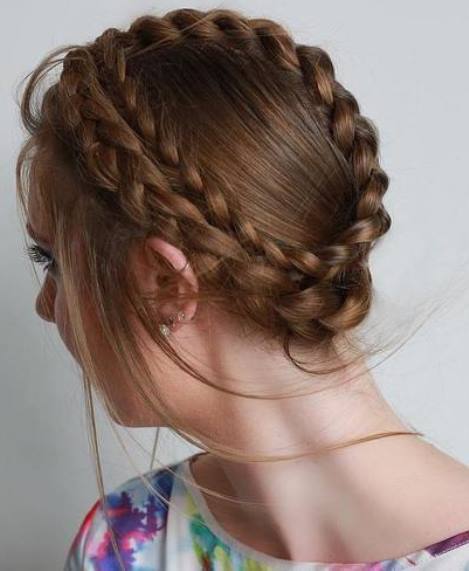 This unique hair braid will add a fun twist to your regular look. This classy piece of crown braid features French braid that goes around the head and twists braided from the center and ending to the nape where it combines with the crown braid.  The strands flowing on both the sides perfectly frame the face, thus it is a nice hair solution for a casual outing.
7.) Crown Braid with Hairdo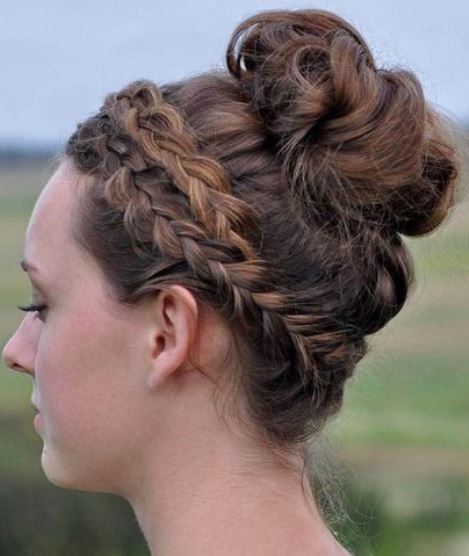 This classy hairdo features two crown braids and a voluminous high bun. It is a perfect hairstyle for a wedding or similar special occasion. The messy bun will make this updo stand apart.
8.) Swedish Chunky Headband Braid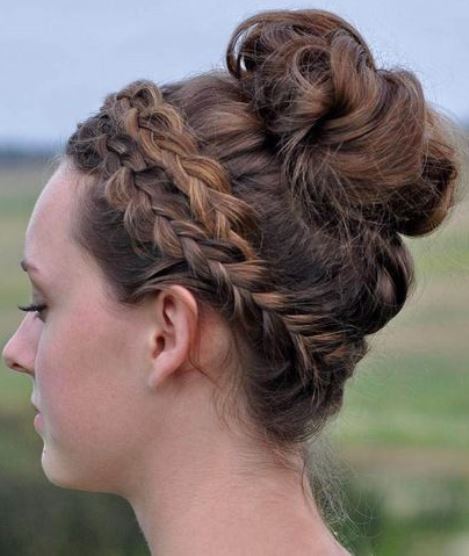 Updos are a perfect hair solution to maintain the hair during summers and humid weather. This Swedish chunky crown braid is a classy example of such hairdos. It is definitely a retreat for hot season and will score you high on the fashion as well.
9.) Elegant Crown Braid
As they say, less is more, this simple crown braid speaks volume. This elegant hairstyle is easy to do and is low in maintenance as well.
10.) Classy Fishtail Crown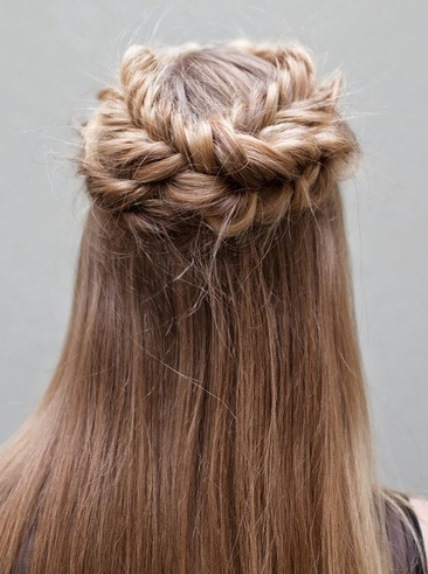 This classy hairstyle features a fishtail crown that looks mesmerizing. This is a nice example of the half up and half down hairstyles with a braid covered around the crown area. This is a perfect hairstyle for a festive season.
11.) Dutch Lace Braid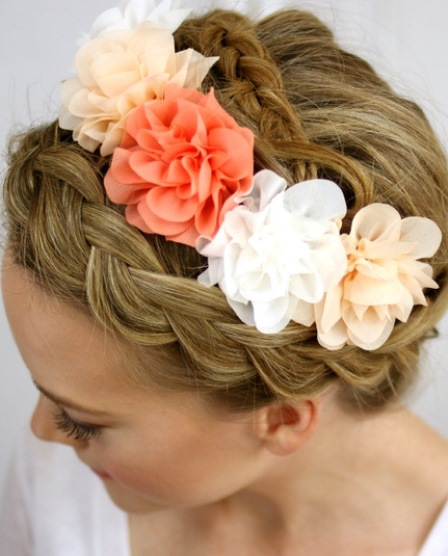 This is a nice hairstyle for boho wedding, the Dutch braid looks appealing and gives feminine look. To upgrade the look, place the silk flowers on the top. This fancy look will definitely grab many eyeballs.
12.) Boho Crown Braid
This Bohemian hairdo is quite in these days. Though this intricate hairdo will take quite long but its worth for the finishing you will get. This is certainly one of the classy bohemian crown braids.
13.) High Braided Crown Do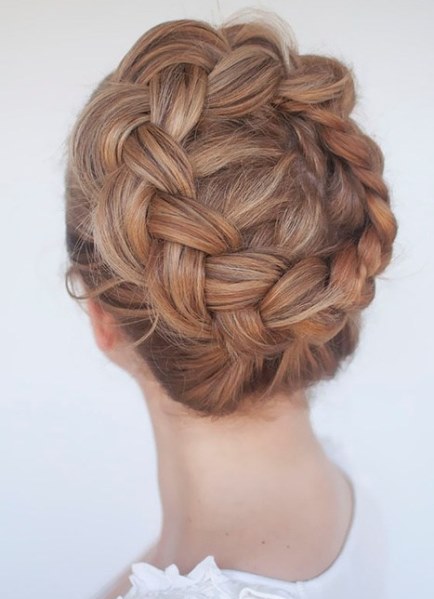 This hairdo is quite different from the typical crown braids. Here the crown braid is wrapped high on the head like a high bun. It is a nice blend of the elegant bun and the crown braid.
14.) Half up Hairstyle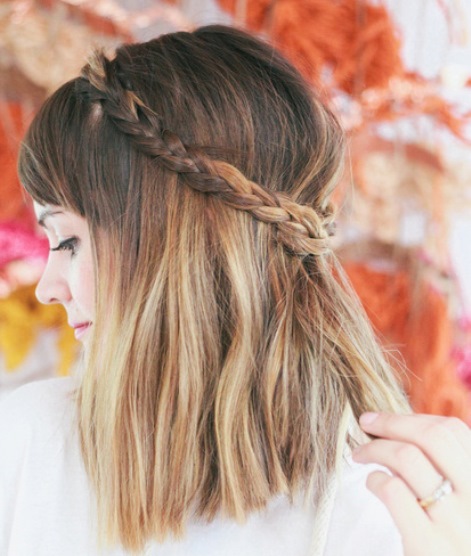 This is definitely one of the back to the school hairstyles. The half-up braid hairstyle with a braided headband looks classy and trendy. It is a nice hair solution for the short or shoulder-grazing hair and the fringes will score brownie points to the hairstyle.
15.) Maiden Updo with a Thick Headband 
If you are looking for an unusual crown braid, you just found the one for you. The classy milkmaid will definitely appeal you and the fringes will soften the facial features to make this hairdo look classier.