Natural hair is a challenge to style and care, but if you choose a nice haircut and hairstyle then it is much easy to style them. Black hair too offers many stylish and cute hairstyles all you have to do is choose a hairstyle that complements your hair texture and hair length. There are plenty of hairstyles for African American women that need to be explored yet. Below we have listed natural hairstyles for African American women, which will definitely work for you and grab you attention.
List of Natural Hairstyles for African-American Women:
1.) Short Hairstyle with Shaved Side Parting
This is one of the best natural hairstyles for women with expressive facial features and a nice head shape. But it looks amazing when it is worn correctly. The shaved side part adds a spare sass to it.
2.) Side Parted Shoulder Length Hair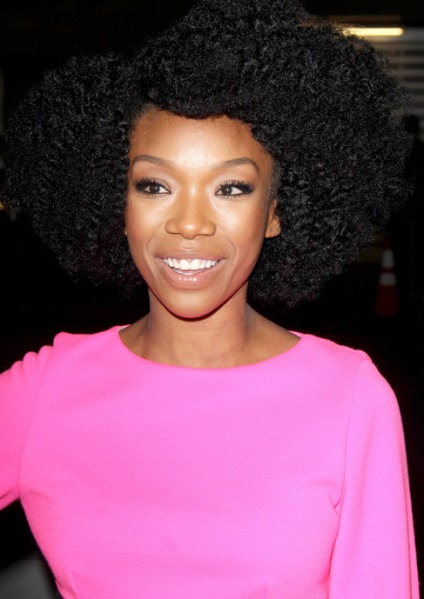 This is an amazing natural hairstyle for the black beauties with curly and voluminous locks. The side parting adds a nice flair to the looks. This is definitely one of the classy natural hairstyles of all times.
3.) Asymmetric Curly Hairdo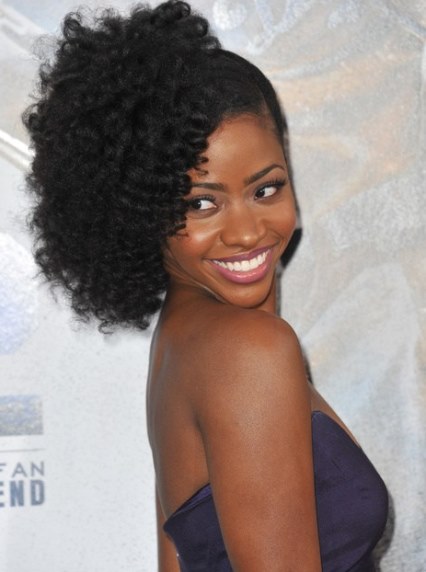 This asymmetric curly side hairdo is quite favorite among Afro-American ladies. They love showing their unique hair textures in such hairstyles. For a casual updo pair this with a solid colored dress and minimum makeup.
4.) Funky Kinks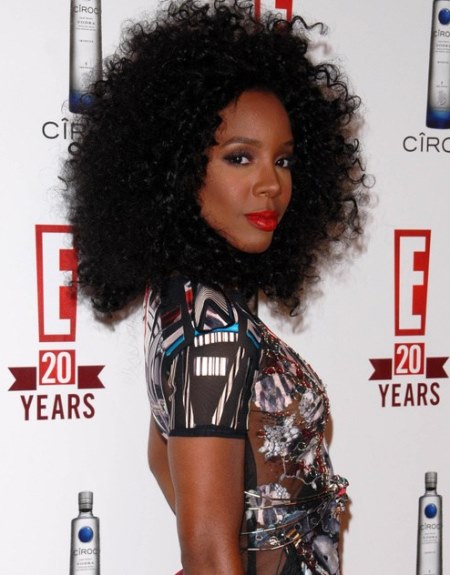 The crazy ringlets like Kelly Rowland's in the picture are perfect for drawing attention. The rich hair color and texture makes this hairdo stand apart.
5.) Crown Braid with a Hairdo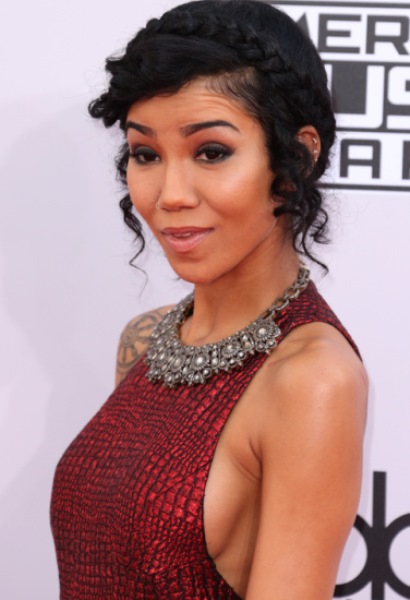 This is a nice hairstyle solution for the days and night event. It is a perfect hairdo for not so long hair. The braid at the crown pulled in the nice updo with side curls will give you a win-win look.
6.) Tousled Voluminous Black Curls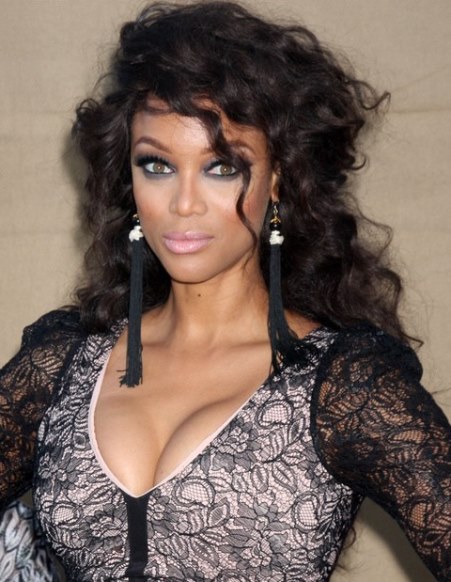 If you are looking for an exclusive hairstyle, you just found it. This half up do and down do is a perfect for all the occasions. The messy texture gives it a classy look. For a bold look pair this with chunky accessories and smoky eye makeup.
7.) Long Curls with Asymmetric Downdo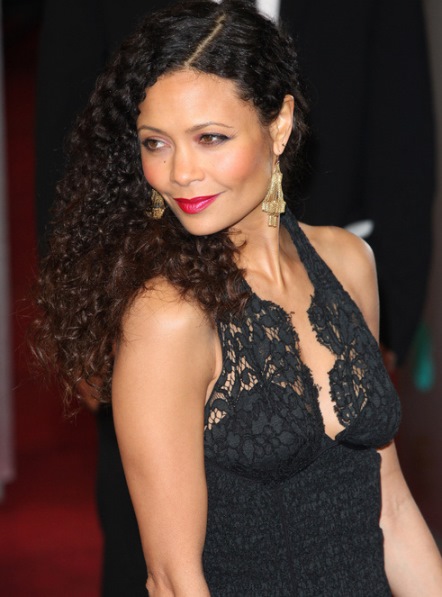 This is definitely one of the classy natural hairstyles for American African women. The free-flowing luscious curls on one side are a nice hairstyle solution for an evening party. All you have to do is carry this hairdo with a sheer confidence to earn compliments.
8.) High Curly Knot
This is ideal natural hairstyles for African American women with round face. It will make the face appear slim. And, the high curly knot on the top will be a nice addition to your look. Do think about it.
9.) High Afro Puff Updo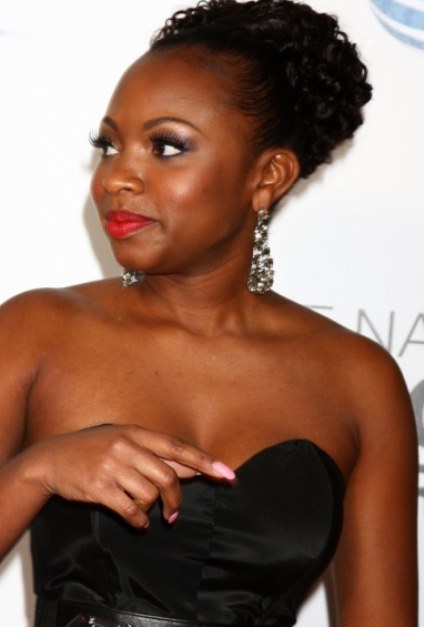 If you are looking for a stunning updo for a night party, this the perfect option for you. Pair this with a nice off shoulder black dress and bold eye makeup like Naturi Naughton in the picture.
10.) Twists with Natural Frizz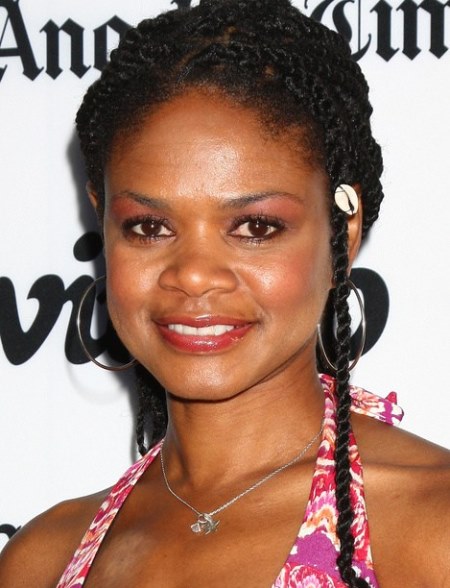 You do not have to hide your frizz hair any longer. Just let it be the way they are to create your own style statement. The side rope braid is a nice addition to this look. This is one of the sassy natural hairstyles for all occasions and events.
11.) Dreadlocks with Flower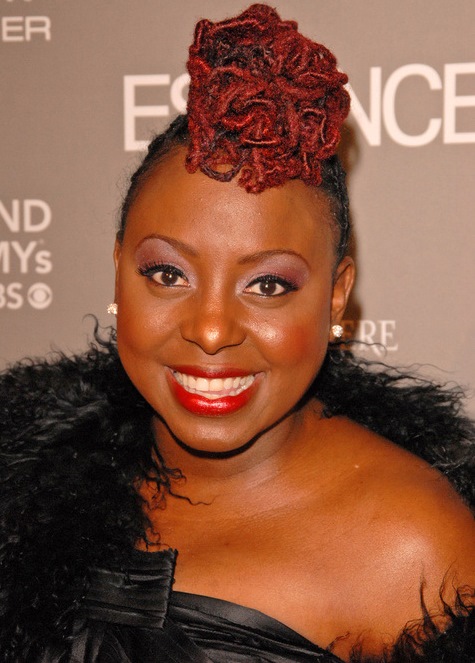 This is one of the iconic natural hairstyles. The dreadlocks pulled into the flower looks amazing. This is a nice hair solution to grab eye balls. Girls go for it without giving a thought.
12.) Cornrows with Dreadlocks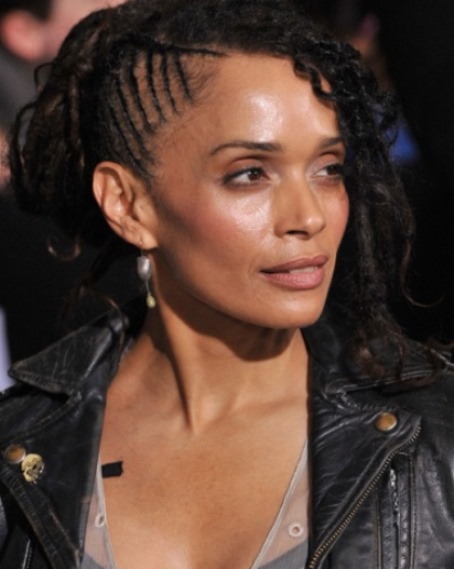 This is an apt hair idea for the dreadlocks. The side cornrows are perfect to pair with these dreadlocks. It will accentuate your natural beauty and earn you loads of compliments.
13.) Long Box Braids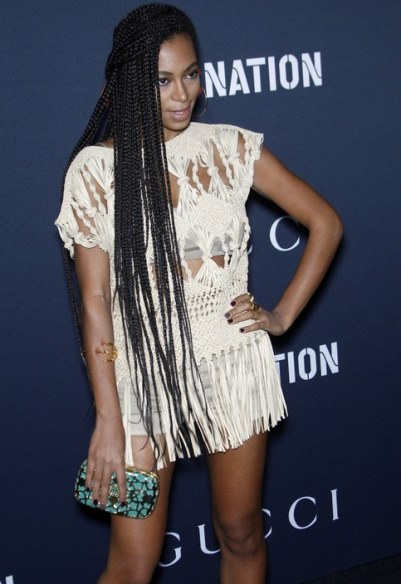 If you have long hair then this a perfect alternative for you. Box braids are quite famous among black beauties. It represents their unique hair texture in a nice way.
14.) Curly Hairdo with Headband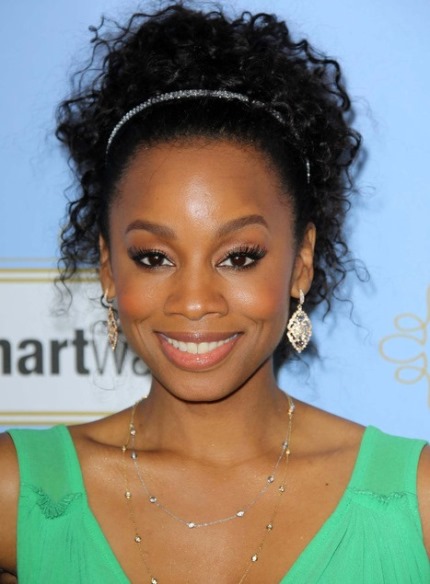 Don't have time to style your hair? No worries just pull your voluminous curls into a high pony and place a shimmery headband on the top and you are all ready to score high in the fashion scene.
15.) Box Braided Bun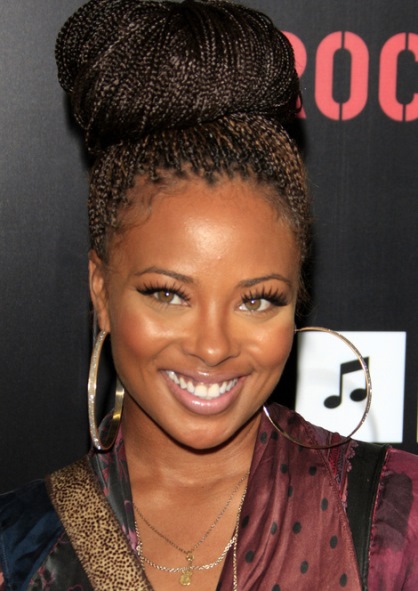 If you do not want to leave your box braids loose then simply pull them into a high bun. It is a nice solution to beat the heat and look stylish at the same time. Isn't it?