Braided hairstyles are in vogue nowadays. They look intricate and sophisticated but the truth is that they are simple and easy unless you know the right way to do it. Here in this article, we will go through various braided hairstyles for you to choose from.
15 Voguish Braided Hairstyles
1.) Extra Volume Crown Braided Hairstyle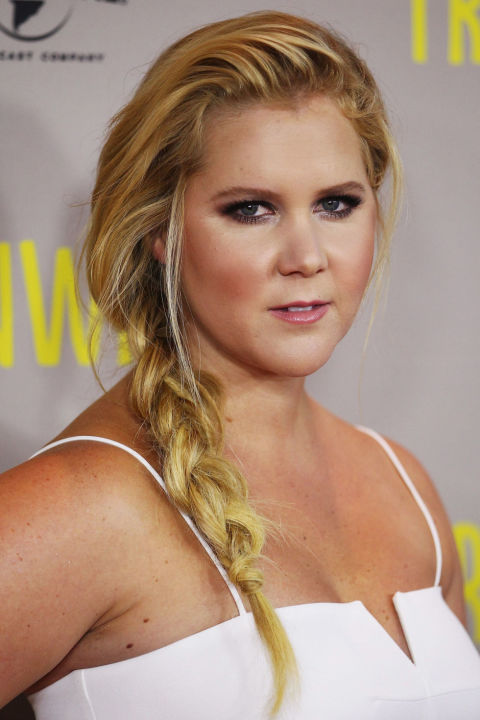 Make a sleek braid and leave the hair at the crown loose and voluminous. You can customise it by making a side swept braid. The best part of this hairstyle it that it makes your hair look voluminous.
2.) French Braided Hairstyles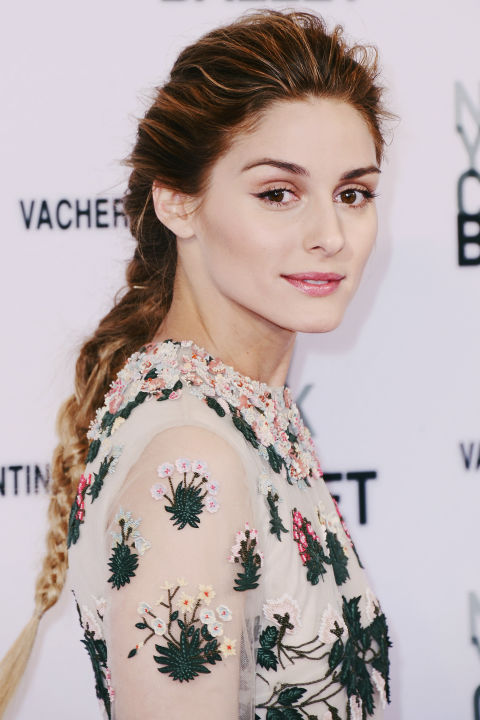 French braid adds elegance and beauty. You can make a simple french braid or go for a side swept once. Pull a few strands out this will add elegance and glamour to your look.
3.) Undone Bohemian Braided Hairstyles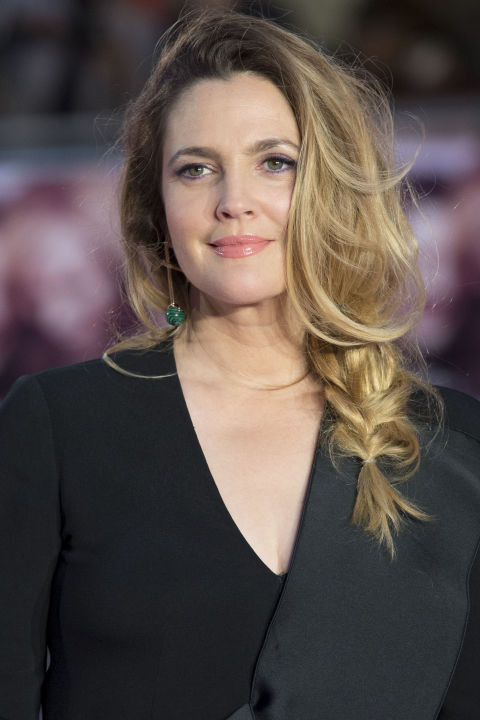 If you have a layered haircut you can go for a loose bohemian braided hairstyle which almost looks undone. This hairstyle looks effortless.
4.) Braided Bun
You can make a sleek bun by combining regular braid with french braids. This hairstyle looks great and looks stuffy.
5.) Intricate Twist Braided Hairstyles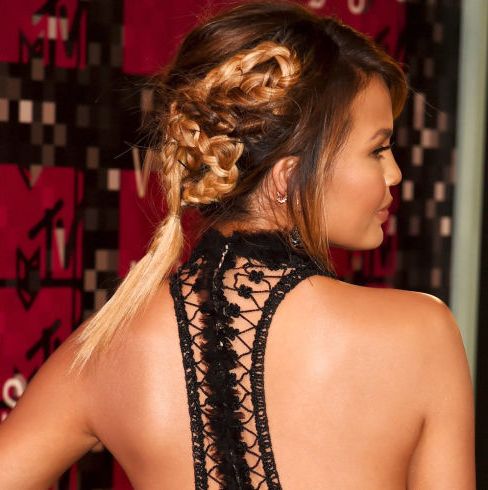 There are various intricate braided hairstyles which look complicated and difficult. One of the easy of them is a simple twisted hairstyle at the back with a layered look at the front. You can simply make a braid of any kind and twist it as you like. Tuck the hair using hair pins.
6.) Braided Band Hairstyle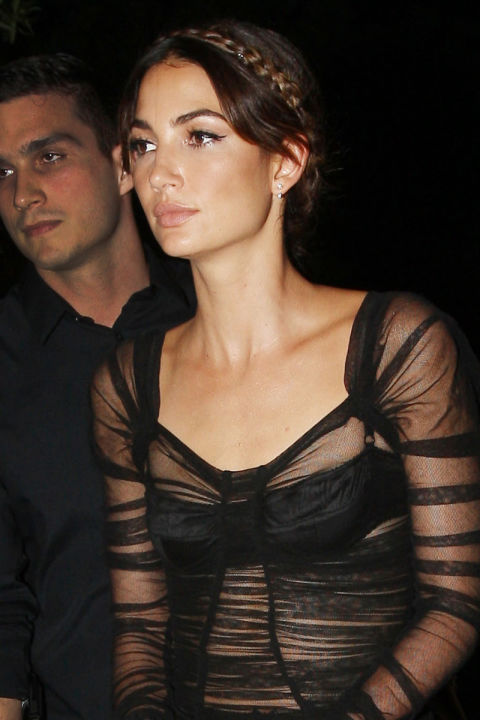 You can add a braided band to your hairstyle and grab the attention. Braid hair just next to your ear line and pull it over to the other side of the head to make a band. You can add this band with a bun or just leave your hair free with it.
7.) Waterfall Braided Hairstyles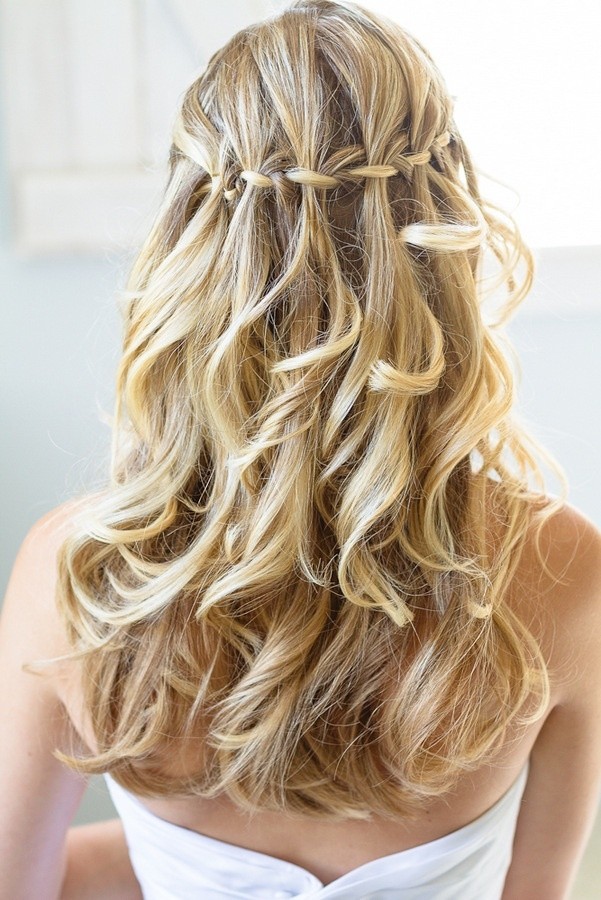 If your hair is of medium length than the waterfall hairstyle is the best. Combine a loose braid, add barrel curls to the hairstyle and make it look elegant. you can also add flowers to get the versatile look for the wedding.
8.) Fishtail Braided Messy Hairstyle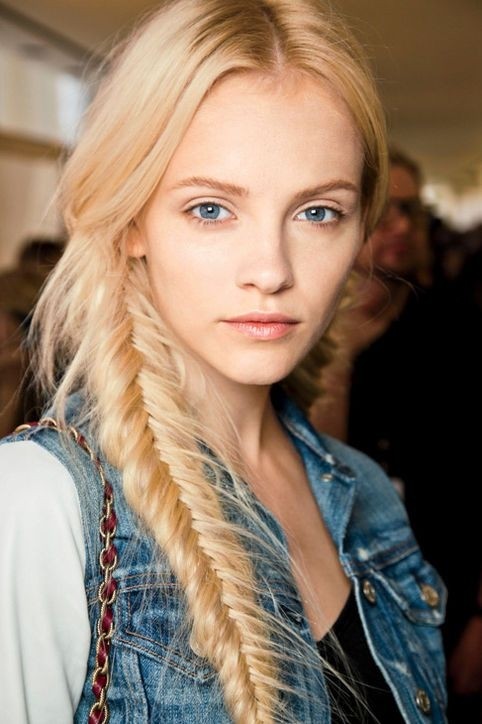 This hairstyle is a fashion forward. You can simply make a fish tail and look as gorgeous as the divas. Sometimes to add the extra look you can customise the front hair with a front mohawk hairstyle.
9.) Corner Row Braided Hairstyles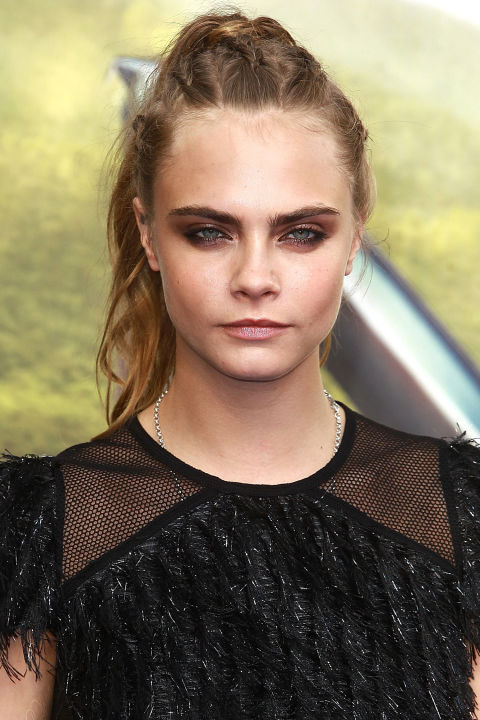 You can also highlight the corners with a braid. Add a twist to a braided ponytail and make the braids extending from the hairline till the back.
10.) Crown Braided Hairstyles
This hairstyle never fails to give you a princess look. It highlights two braids on the front extended towards the back side. You can add pretty hair clips or pieces to add up to your hairstyle.
11.) Multiple Braids Hairstyle

This hairstyle is yet another complicated one and mostly preferred for a special occasion. You can make multiple braids and twist them along the hairline to give you a complicated look.
12.) Swept Back Braided Hairstyle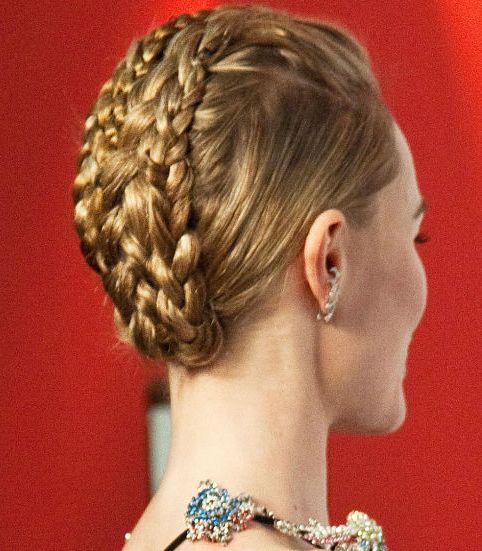 This hairstyle is an unusual, bold and elegant one. Make sleek braids with the hair on the crown and another two low braid from the hair on the back. After that over layer the braids neatly by placing the braids from the front towards the backside and the braids from the back towards the front side. Keep the sides clean and give a puffy look at the front.
13.) Poetic Justice Braided Hairstyles 
 Now speaking about the black beauties and Afro-American hairstyles we will firstly go with the traditional once yes the poetic justice braids or the so-called box braids. You can simply get elegant braids and let the strands free to give you the ultimate and sexy look.
14.) Low Pony Braid Hairstyles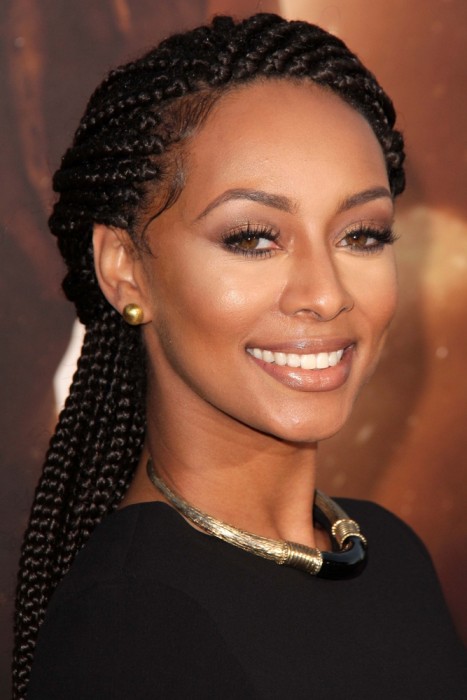 You can customise your box braids or the poetic justice braids with a low pony. It looks gorgeous. all you need to do is to tie them up loose to get the perfect look.
15.) Box Braided Bun Hairstyle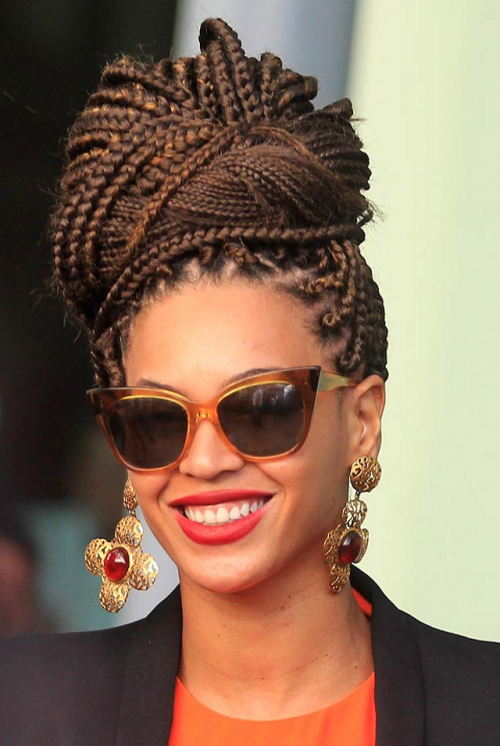 If you already have the poetic braids or the box braids done on your hair. Then you can try this protective hairstyle. Make a bun out of the braids.