For your special day like prom look for the unique hairdo that matches your outfit. Your prom hairstyle must represent your character. It should be simple yet stylish enough to catch another fancy. Below we have listed 20 messy bun hairstyles for prom that will surely give you a heads turner look.
List of Messy Bun Hairstyles for Prom:
1.) Low Messy Bun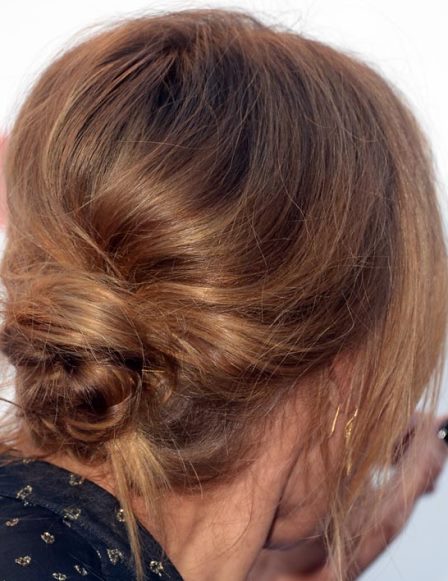 This is a very simple yet elegant version of the low crunched up tousled hairdo. You can create this classy look with your natural wavy hair. For a glamorous shimmer use some serum and the side bangs will complement the look.
2.) Top Bouffant with Messy Bun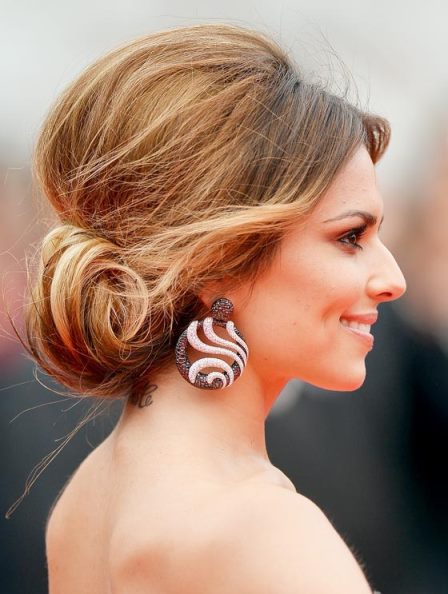 This is certainly one of the best bun hairstyles for prom. A bouffant lifts up the hairstyle. For a retro look, this is a perfect hairdo. This updo features a bouffant and messy bun.
3.) Low Pin Curl Bun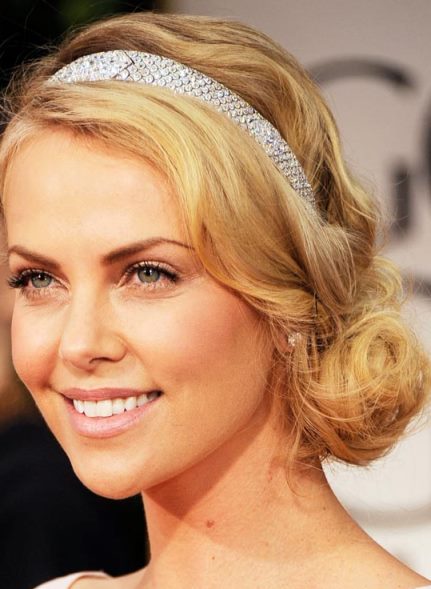 If you like curls, then try your hands on this cute hair look. All you will need for this trendy and stylish hairstyle is a nice hair spray to hold the bun and the lots of pins to secure the updo tightly. A nice hair accessory like silver headband will take the look a notch higher.
4.) Sleek Hair Bun with Fringes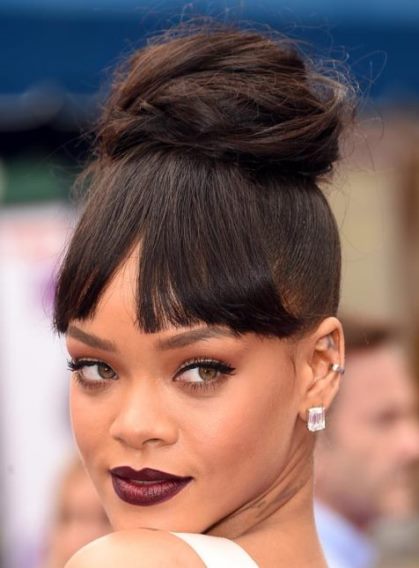 This is one of the simple yet stylish bun hairstyles for prom. All you have to do is tie your hair into a messy bun and add a nice hair accessory to complement the look.
5.) Braided Messy Bun Look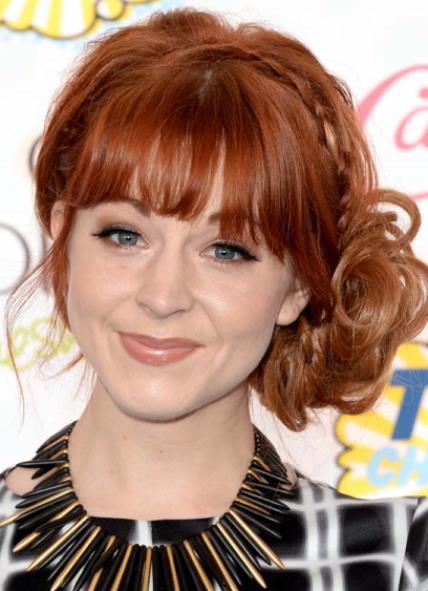 This is definitely one of the classy and easy bun hairstyles for prom. Simply twist your hair and pin them on one side.
6.) Top Twisted Bun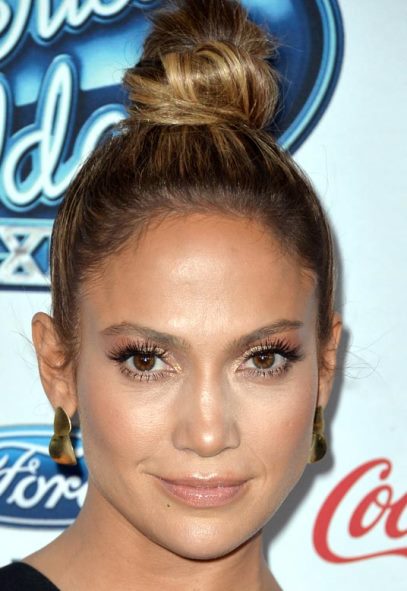 If you are looking for a quirky hairdo, you just found one for yourself.  Keep it messy for a stylish look. Pair this with a black dress and golden accessories for your prom.
7.) Messy Waves Crunched-Up Bun
This is a trendy curly hairstyle. Use a big barrel for nice curls and a nice hairspray to hold the updo. Brush some hair for a messy look. This is one the ravishing bun hairstyles for prom and similar special occasions.
8.) Twists Messy Bun Look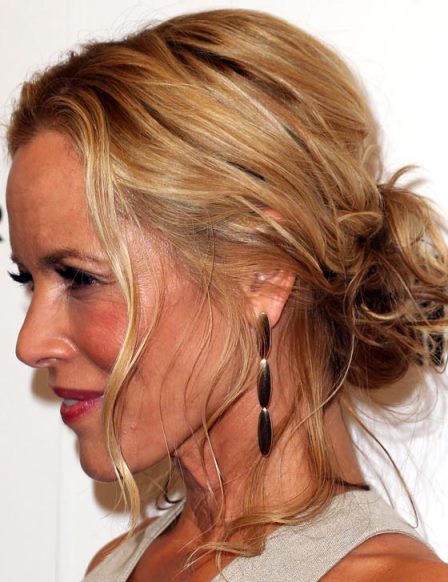 This is a nice hairdo for a thick and long hair. Simply make some twist and roll your hair into the tousled bun. You needless to use a hair serum and gel for this.
9.) Conch Shell bun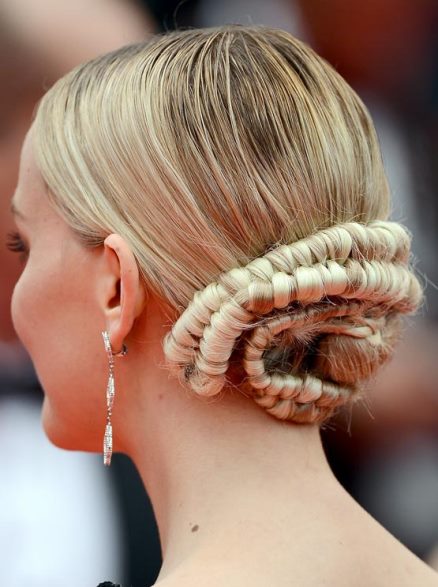 This is one of the hottest summers pick. Try your hands on this classy hairstyle. The tidy and tight conch bun will score you high on the fashion scene and will be a breeze to style in summers as well.
10.) Dutch Fishtail Braided Bun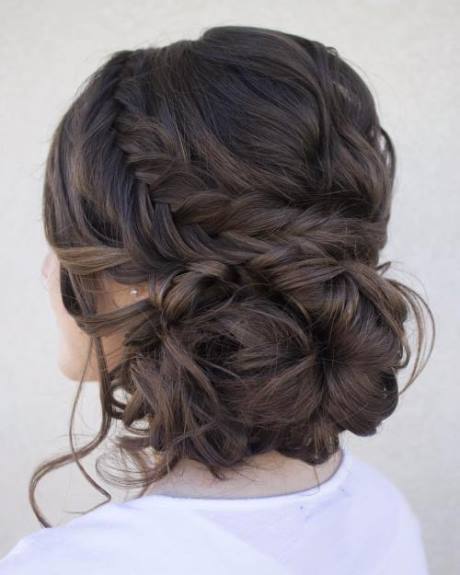 This is a classy version of the accent braid. This hairdo is different from the typical ones. Here the hair is sectioned for the braid and the loose bun is created.
11.) Twisted Side Bun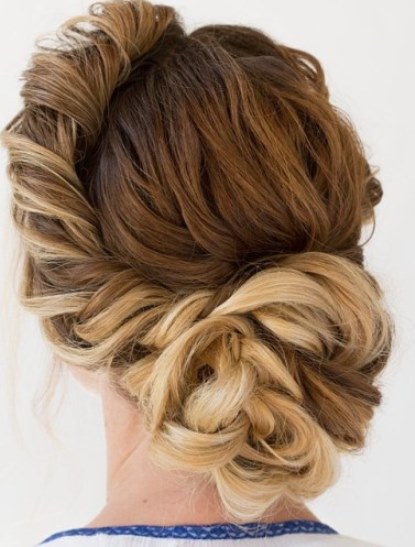 If you are looking for an exclusive hairstyle for a long hair then this is the one for you. This boho chic look is ideal for all the special occasions like a prom and wedding.
12.) Dutch Braided Prom Bun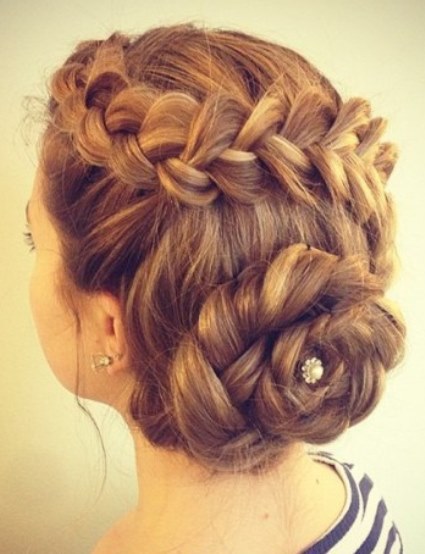 This fancy updo will definitely catch people fancy. The flower-like updo is an ideal hair solution for the prom. To enhance the look place a pearl in the center.
13.) Tangled Braided Crown Bun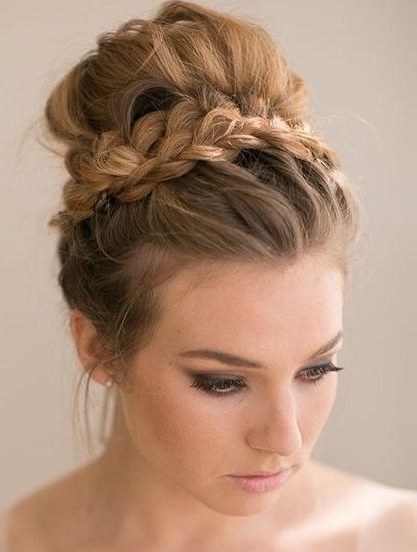 Braids are one of the versatile hairstyles that can be styled in the number of ways.  It will complement the voluminous high bun and is a perfect choice for the wedding and prom.
14.) Bun and Side Braid Updo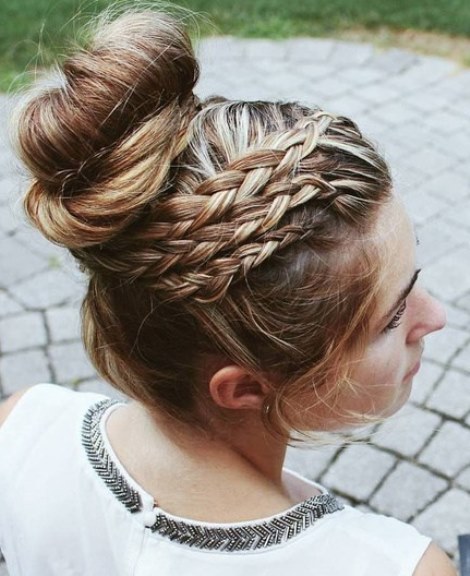 This is an extravagant hairstyle that will take quite long but its worth for the seamless hairdo you will get at the end. This is the nice blend of the braids and buns.
15.) Snail Bun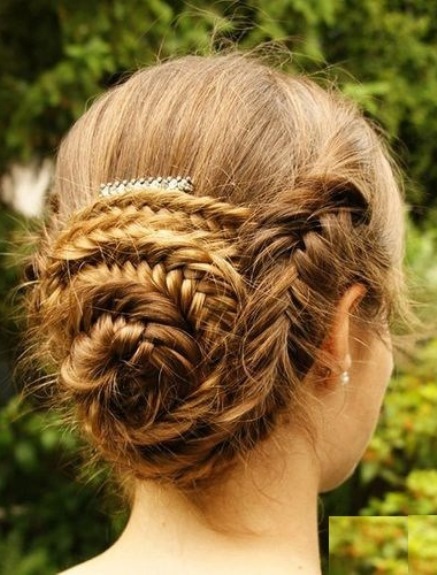 This is one of the unique bun hairstyles. A snail hairdo will grab many eyeballs and people won't stop themselves complementing you for this bold updo.
16.) Twisted and Curled Low Bun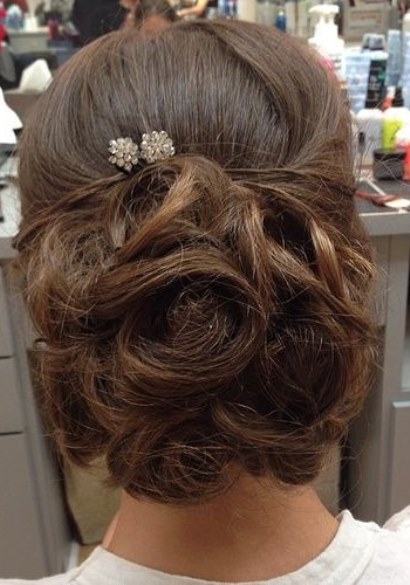 This sober hairdo is textured nicely and arranged at the nape. This low chignon with jeweled pins will give you a win-win look. The little accents will complement the look.
17.) Low Petal-Like Bun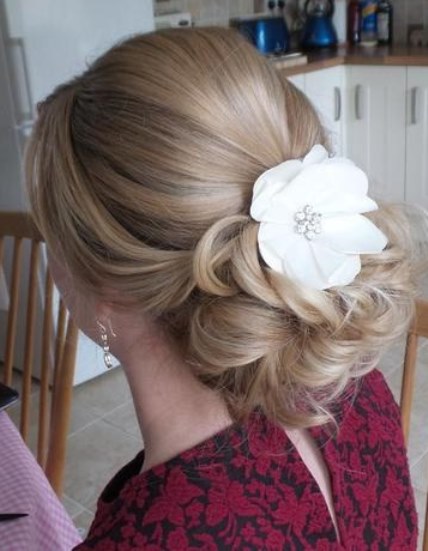 This voluminous hairdo looks like a petal and satin flower will play the icing on the cake. Just give it a try without thinking much.
18.) Intricate Textured Bun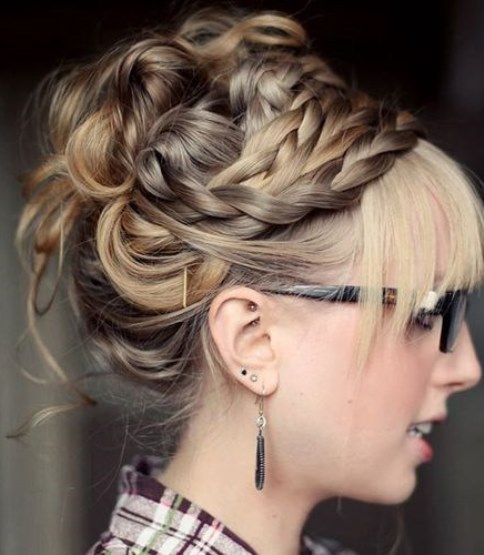 This cute, flirty and undone hairstyle will definitely score you high on the fashion scene. Style it with straight bangs for a funky look. Intricate textures bun is a nice blend of the formal and casual updo.
19.) Upside Down Braided Bun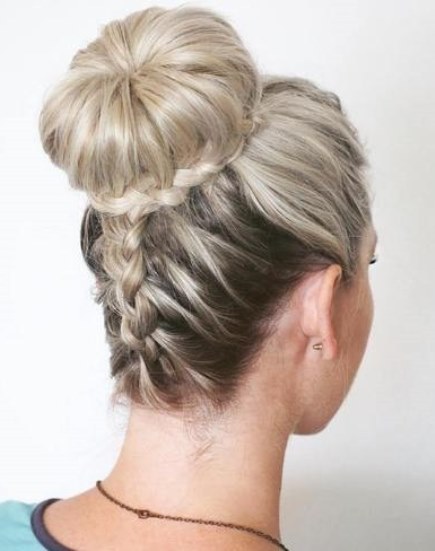 This is a sheer blend of the elegance and femininity. This is one of the mesmerizing and easy bun hairstyles for prom.
20.) Low Pearled Bun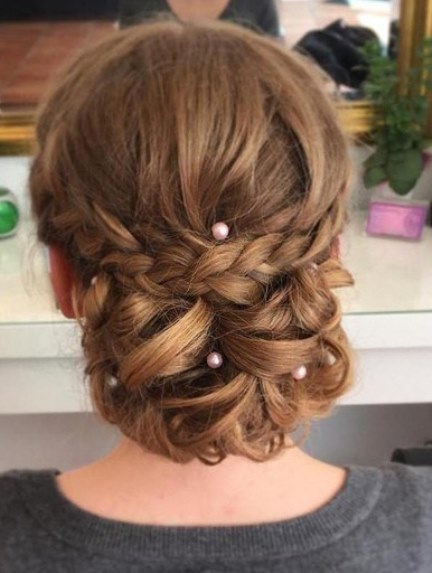 If you are looking for a hairdo that can accompany you for a long then this is the one for you. This pearled hairstyle will give you a mesmerizing look and won't ditch you.