Songster Selena Gomez needs no introduction. She is a diva and a wonderful singer, songwriter, and an actor. In such a young age she has garnered a huge fan following. Her fans not only love her work but admire her style statement as well. She has managed to create her own niche with varieties of hairstyles that she dons on different events. In this article, we have compiled best Selena Gomez hairstyles.
List of Best Selena Gomez Hairstyles:
1.) Smooth and Silky Side-Parted Hair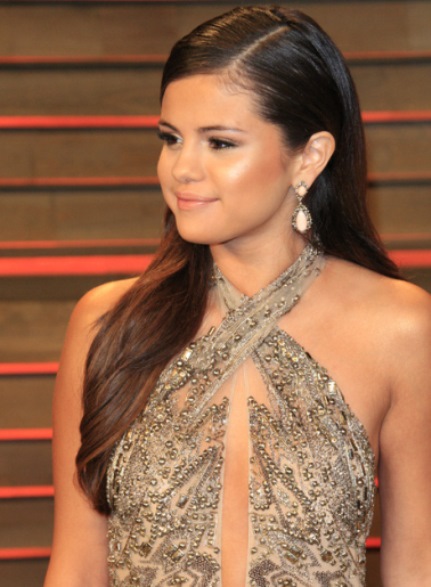 Selena Gomez has pulled this free-flowing hairstyle very beautifully. She looks glamorous. This hairstyle is perfect for red carpets and other similar events. This is definitely one of the best Selena Gomez hairstyles.
2.) Super Voluminous Waves with Ombre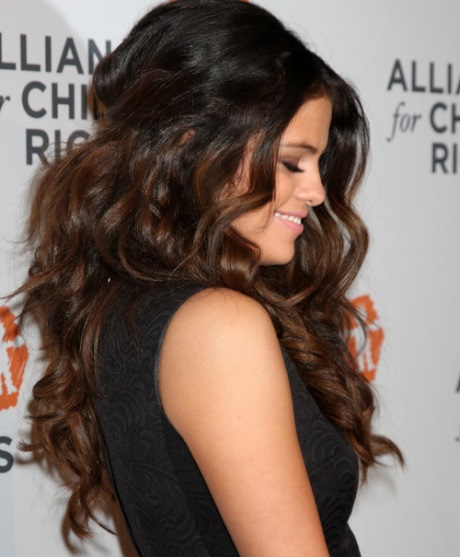 This hairstyle is an ideal for thick and wavy hair. It cuts down the spare volume and gives you ultra-modern look like Ms. Gomez in the above picture.
3.) Messy Side Braid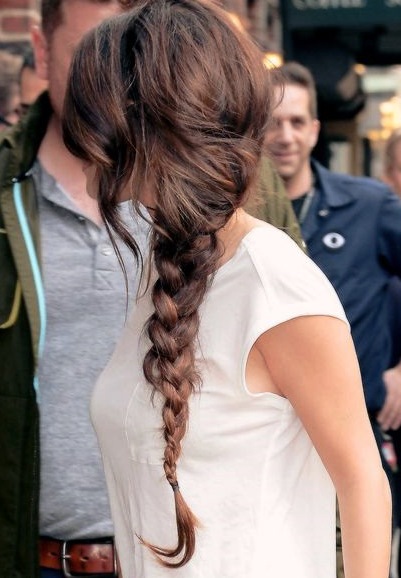 Selena very well knows how to transform a simple tousled braid into a glamorous hairstyle. The messy side braid is complimenting her looks. This is also one of the best Selena Gomez hairstyles.
4.) Very Light Long Waves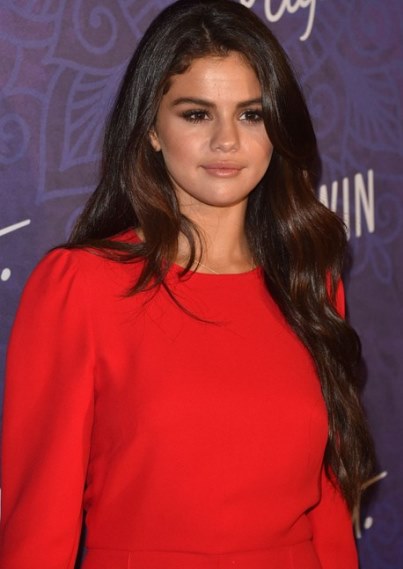 Long hair is open to multiple hair styling options. For an elegant look light, long waves are best. Selena is rocking in this style. She looks a marvel in her red dress with her light long waves.
5.) Messy Knot at the Nape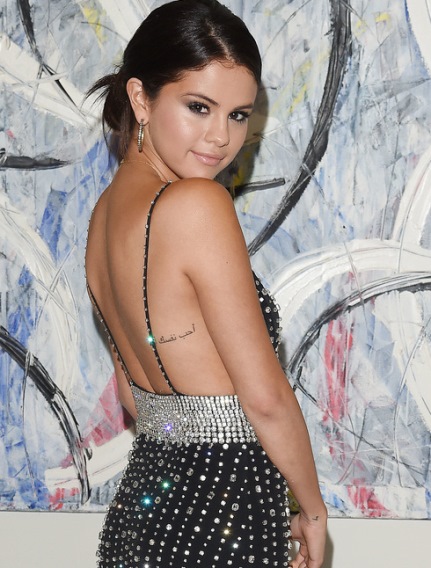 Selena has donned this classy updo on a special event with her lovely black dress. You can don this hairstyle at any occasion. From casual outing to formal meeting this style can be carried anywhere.
6.) Low Braided Bun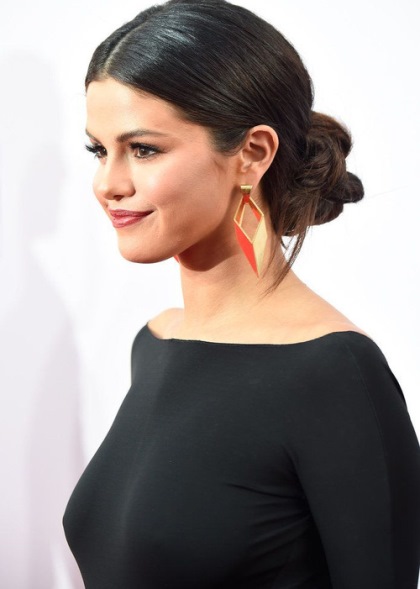 This classy braided bun made fans go gaga over the songster styling. She looks glamorous and elegant in this hairstyle. This neat braided bun is perfect for all the occasions.
7.) Lush Hollywood Curls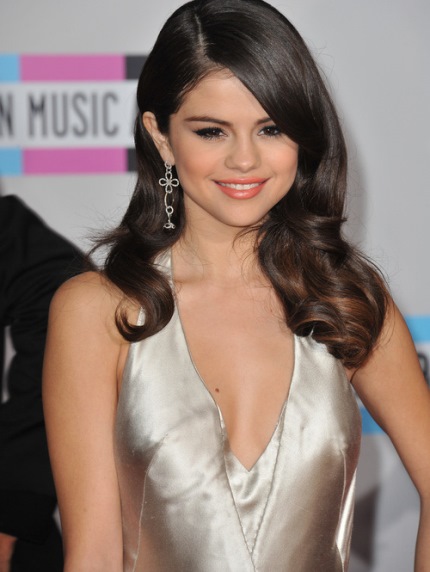 Chic polished curls look stunning on Selena. Her smile is complementing her looks in this picture. The fabulous shine and buttery texture of her hair made her stand out of the crowd in the event.
8.) Adorable Face Framing Waves with Updo
Selena is so beautiful and the face framing waves have just accentuated her beauty. She looks mind-blowing in this classy updo with the wavy flick. This is one of the best Selena Gomez Hairstyles.
9.) Shoulder Length Straight Haircut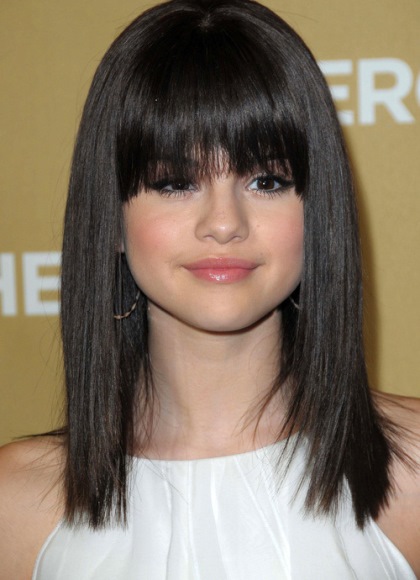 This simple straight haircut with blunt bangs gives Selena a younger look. She looks so adorable in the image above. Her shoulder- grazing hair speaks volume.
10.) Long Blunt Bob with Side Bangs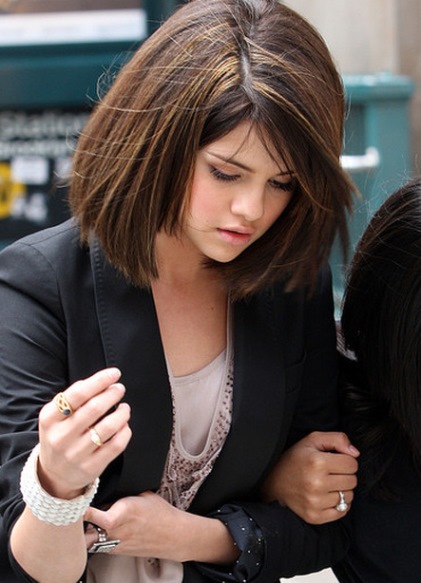 This short length hairstyle looks so cute on the songster. It can don as a chic straight haircut with highlights on regular days and can be transformed into romantic waves for special occasions.
11.) Medium Length Edgy Hair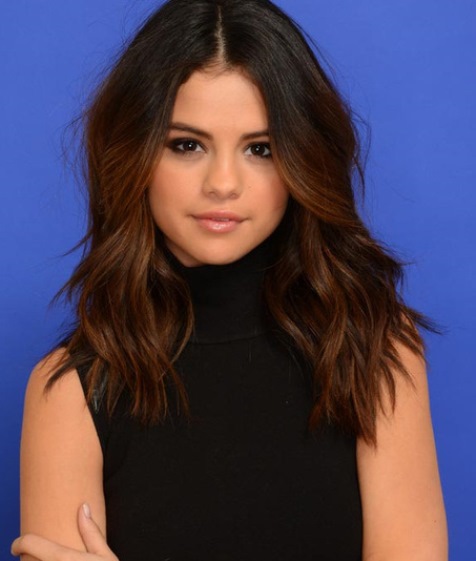 In this image, Selena's waves are smooth and have edgy touch. She looks stunning in this hairstyle. The highlights are working as the icing on the cake. This is one of the best Selena Gomez hairstyles.
12.) Short Hair with Ombre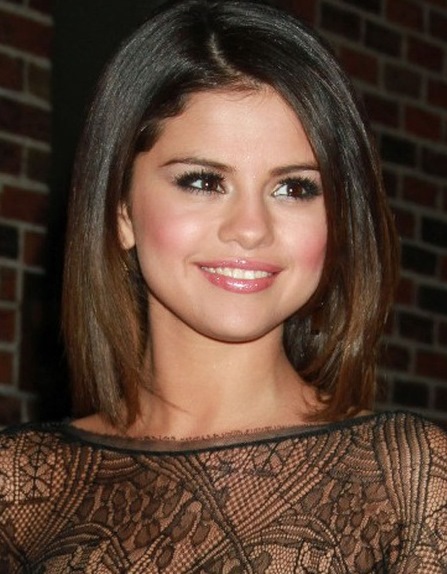 A bob without bangs can also look equally mind-blowing. It accentuates Selena's facial features and her pretty smile just compliment the entire look.
13.) A-Line Wavy Hairstyle with Swoopy Bangs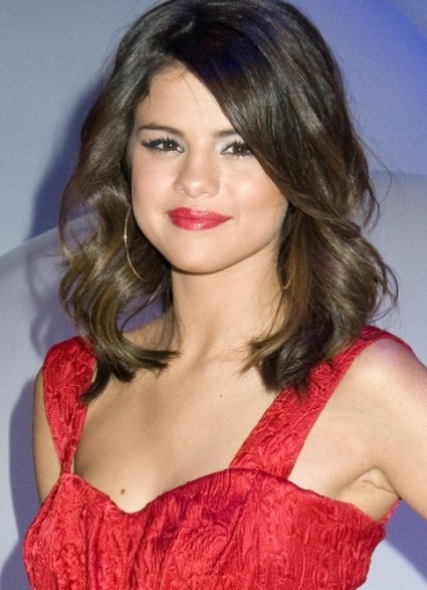 This is another pretty example of tousled waves. It looks so different and flattering. The swoopy bangs compliment the light-colored tresses. The songster has matched her hairstyle with a lovely red dress.
14.) Swept Back Medium Waves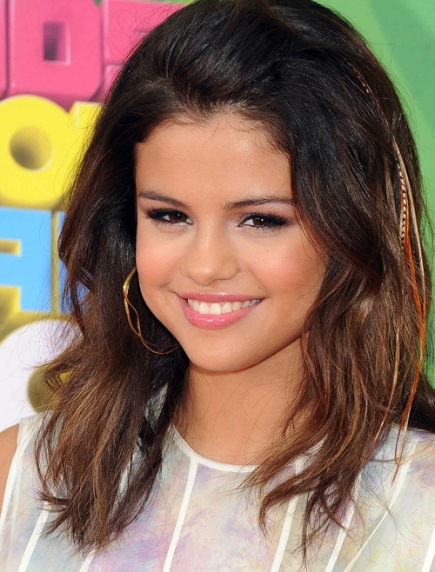 Swept back hairstyle with volume at the roots goes well with the songster's round face. She looks so stunning in this hairstyle. The random colored tresses are icing on the cake.
15.) Long Straight Tresses of the Face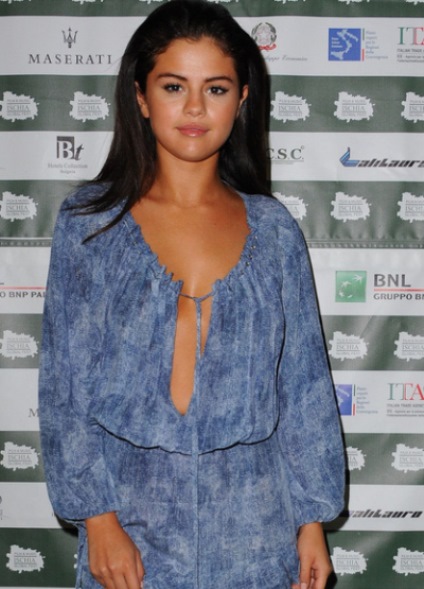 Selena very well knows how to style her simple long hair. This hairstyle is perfect for a red carpet and the similar event. The simple and easy hairstyle speaks volume and thus, it is one of the best Selena Gomez hairstyles.