In this article, we have listed best wavy pixie cuts to try this season. Pixie haircut is popular and trendiest hairstyle this summer. Many women think that they cannot do much with extra short hair, but in this article, we have come up with amazing and beautiful looking wavy pixie cuts for short hair to try this summer.
Top 20 Wavy Pixie Cuts
1.) Luscious Waves Pixie Cuts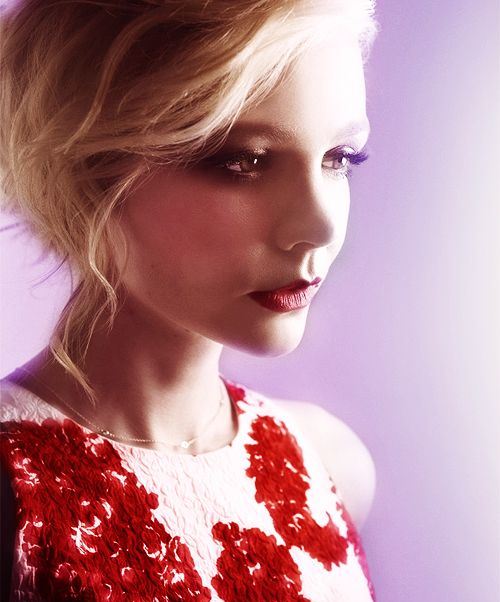 Check Carey Mulligan, she looks hot red with her stylish and signature look. Her pixie cut adds more volume and light waves in this style. You can also achieve this look with side swept pixie cut with extra volume.
2.) Braided Effect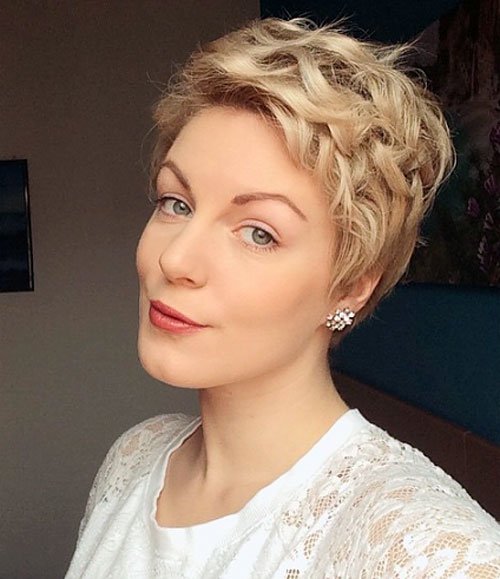 This is one of the best and hot pixie cuts to try this season. Braided can be also be achieved with short hair too. So try a mimic pattern by layering your hair in tight space curls, just like a braid crown.
3.) Wild Tousled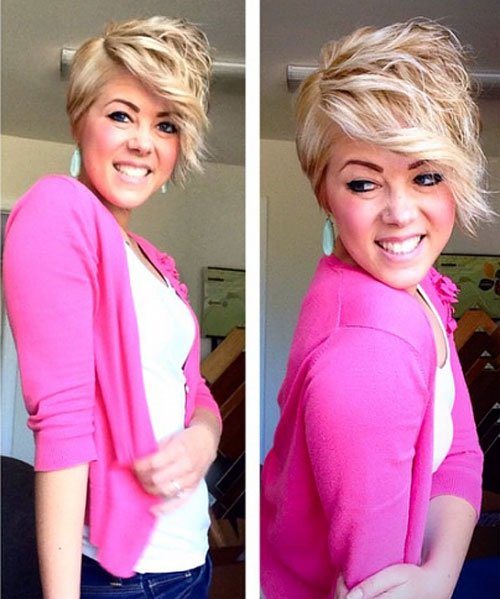 Try this edgy and spin curly and wavy pixie haircuts. This hairstyle adds lots of body to your and messy look provides it a more interesting range of look.
4.) Pink Pixie Haircuts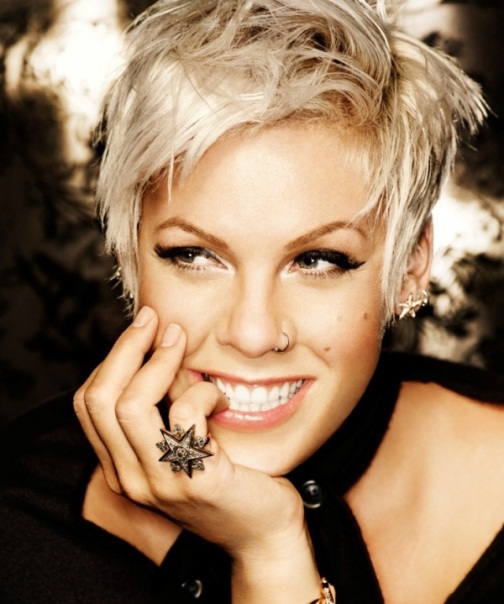 This American singer flaunts her spunky looks with extra short and pink style, just like her name. You can also try her style just with some gel running fingers through your hair and you are ready to rock the day.
5.) Side Swept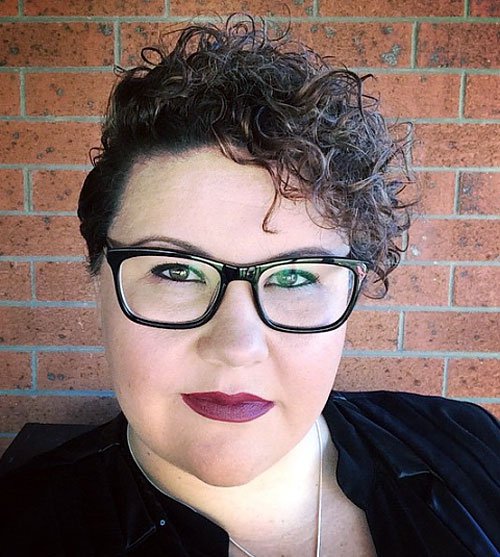 This is another popular pixie haircut for a square face. It offers you sharp lines around jaw and forehead. Keep them loose and soft into one side for a feminine style.
6.) Sassy Pixie Cuts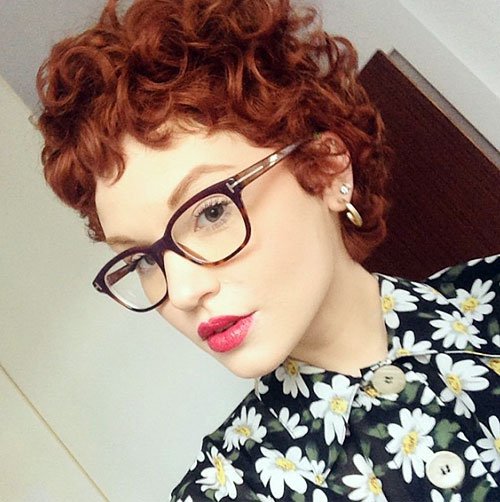 If you have super short bangs, then try this cool and elegant hairstyle. This is perfect for any occasion. Also, this hairstyle enhances your overall appearance.
7.) Pixie Cuts with Bangs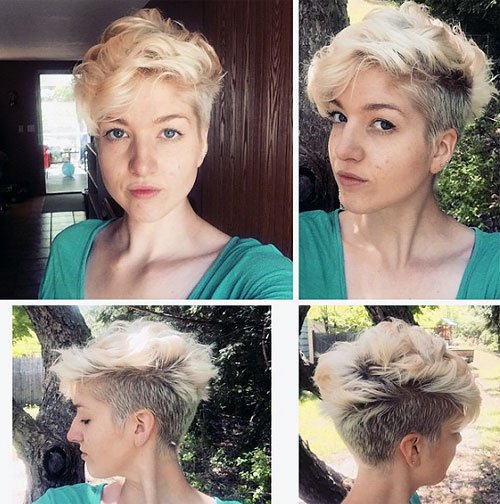 For bouncy and full hair, try this cool and casual hairstyle. Simply curl your hair in an upward direction to create more volume and texture to your hair. Try this hairstyle for any special occasion.
8.) Long Pixie Cuts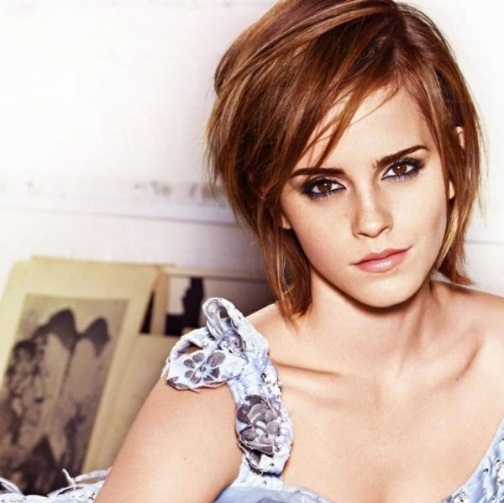 Check Emma Watson, she looks stunning with her side-swept pixie cut. This hairstyle gives you lot of texture and length to frame your face well.
9.) Choppy Golden Waves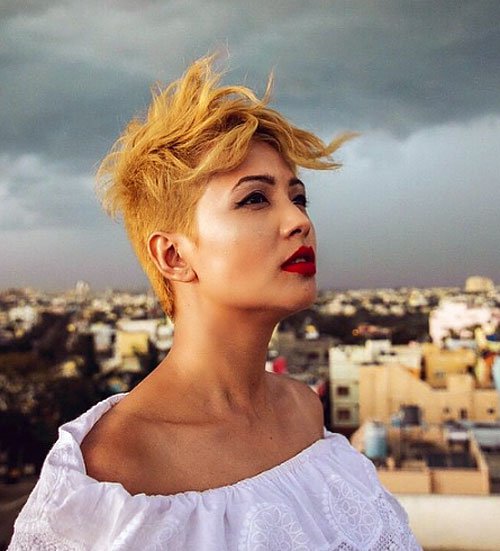 The golden hue looks warm and overwhelmed with this pixie cuts. This hairstyle looks gorgeous, especially with yellow and red undertones. Choppy layers are amazing with some edge and sass to this hairstyle.
10.) Wavy Side Bang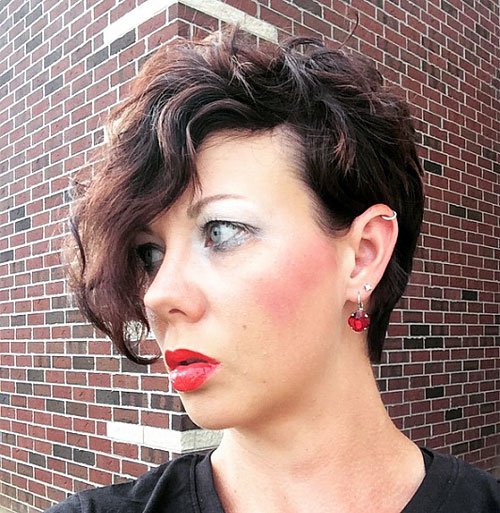 This is an interesting wavy pixie cuts with side bangs. It is a great combination of pixie and a bob haircut. Try something new like this for this summer.
11.) Classic Haircut with Red Twist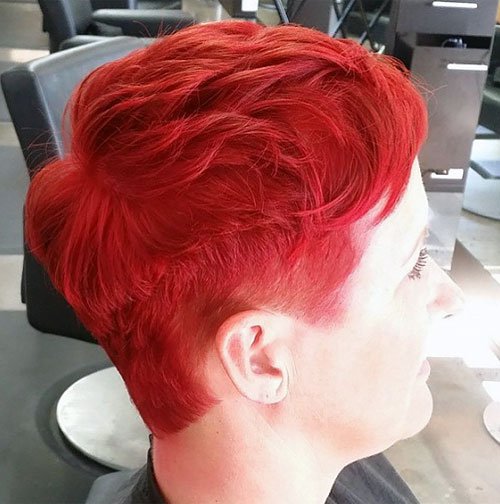 Try this super short pixie cuts with layers for a classic haircut. The red hues and pixie cut combines to create a sophisticated look. So try this hairstyle to rock this season.
12.) Jennifer Lawrence Pixie Haircut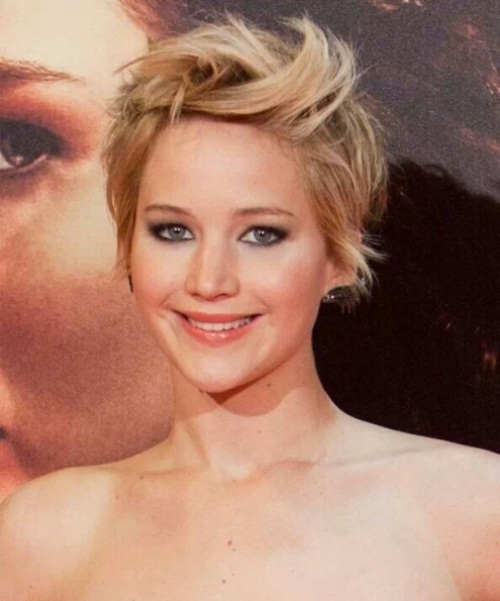 Try this mesmerizing haircut for fine hair. Jennifer Lawrence pulled off her look with her fantastic look that adds more volume, texture and edgy look.
13.) Curly Pixie Cut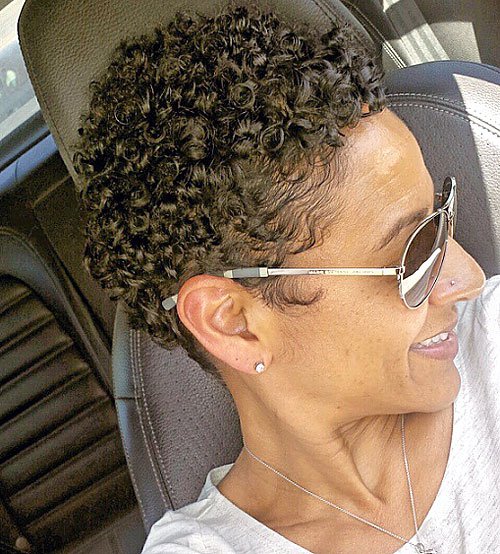 Some women are gifted with tight ringlets, need not any other hairstyle. The short curly hairstyle its self has good texture and good volume to look more posh and less like a poodle.
14.) Shaved and Styled Pixie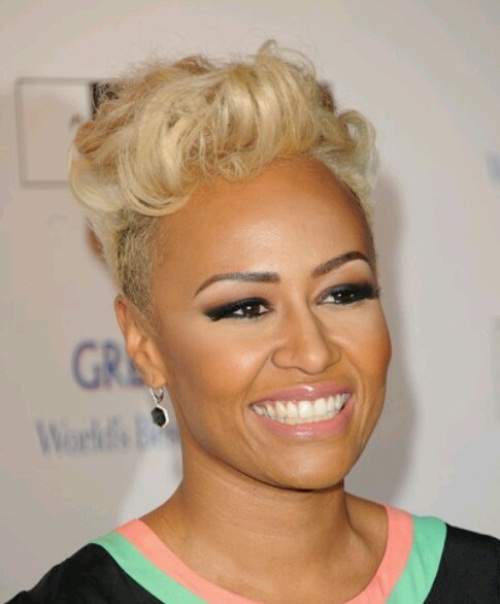 Emelli Sande looks sexy and hot with her shaved sides and loose curled hair at the top. The mountain of curls makes her stand apart from others. You can also try this hairstyle easily at home.
15.) Tapered Pixie Cuts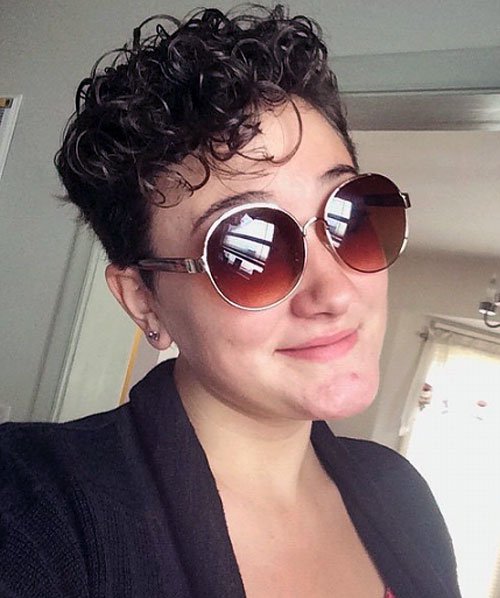 Transform your look with thick curls. This is one of the sexy hairstyles for short wavy hair. It looks more dense and polished that creates an illusion of a long face.
16.) Long and Sweeping Pixie Cuts
Try this incredible yet so beautiful hairstyle. Check out Vanessa Hudgens she is looking magnetizing and iconic with her sweeping hair and natural color. You can also try this hairstyle for any special occasion.
17.) Evan Rachel Wood Pixie Cuts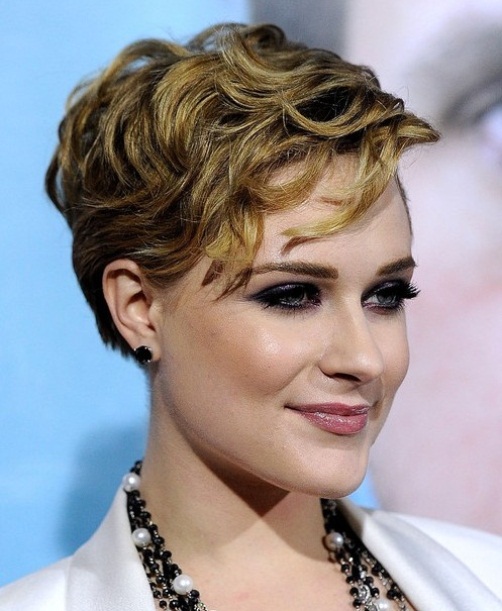 This is one of the sexiest and pretty looking pixie cuts to try this season. Check out your favorite personality Evan Rachel, she excellently pulled off her simple and classic hairstyle with textured highlights and natural curls.
18.) Wild Blonde Curls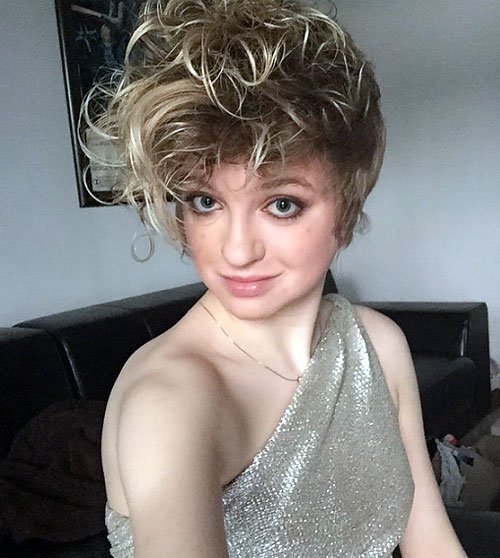 Find this wild blonde curly hairstyle that looks sexy and appealing. You can also try this spunky hairstyle just like the singer of band Lion Babe. She looks hot with her short curled pixie hair.
19.) Highlighted Pixie Haircut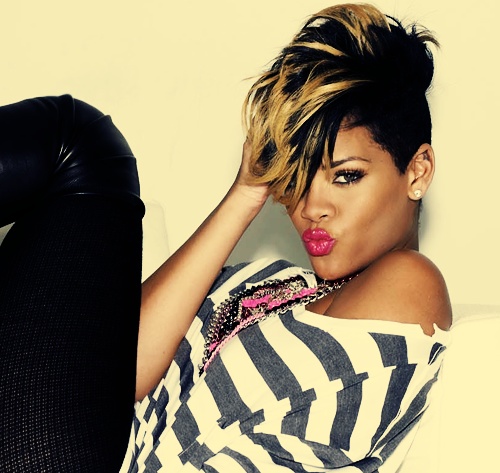 Rihanna always dazzles with her stunning looks. Here check out her extra short pixie cut with shaved sides. She looks mesmerizing with quirky, sharp and goddess style.
20.) Curly Bangs with Pixie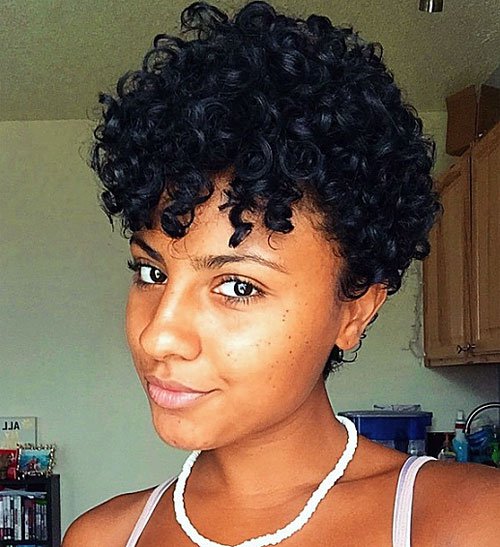 This pixie haircut is ideal for long faces. The long bangs and pixie cut together looks stunning. Try this hairstyle making curls in front without sacrificing the overall short hairstyle vibe.