This article is about long bob hairstyles. Long bob is something that is in fashion. Basically, most of the girls are scared of picking the short hairstyle as they restrict one to a few looks. Well, this is not really the case. Even with the bob cut, you can different look and hairstyle according to your dress and event. In this article, we are going to discuss some of the best looks and hairstyles that you can try with long bob.
20 Long Bob Hairstyles:
1.) Keep it Simple and Straight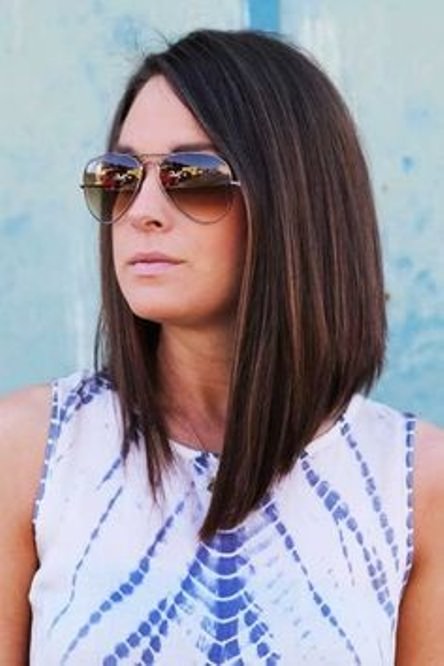 This is one of the most elegant and decent long bob hairstyles. Everyone likes straight her. This is what you have to do with your hair when comes to this look. Just keep your hair straight and simple.
2.) Bob with Waves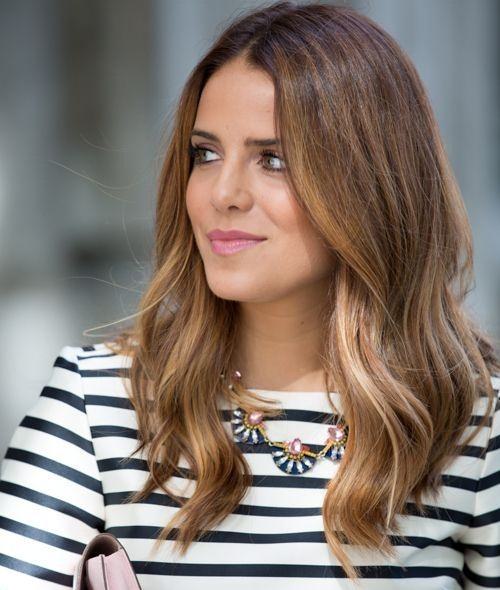 Bob with waves gives a charismatic look that suits every face cut. This is definitely one of the classic long bob hairstyles to go for.
3.) Darker Roots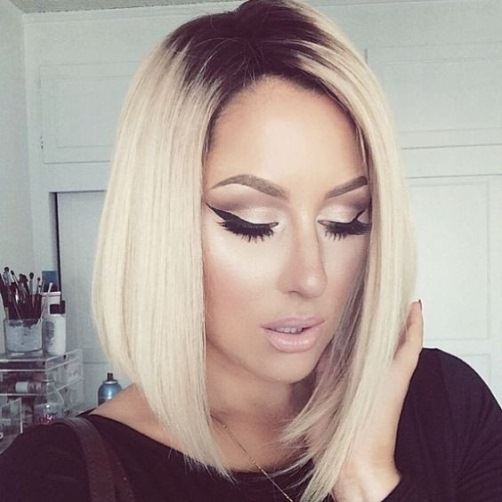 If you are looking for something that is uniquely simple then this is the best way to style your hair. Just give you hair an amazing color leaving the roots darker.
4.) With Cute Bangs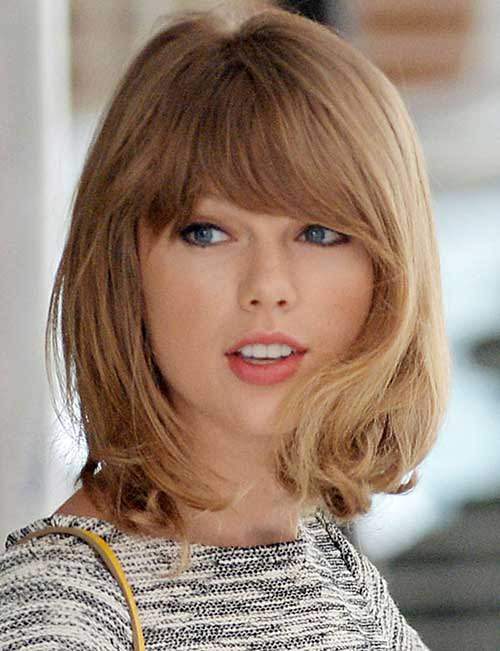 Taylor Swift looks so perfect with her bob haircut with bangs. You can also get the same look if you want. The bangs go well with the long bob hairstyle. Do give this hairstyle a try!
5.) Longer Ends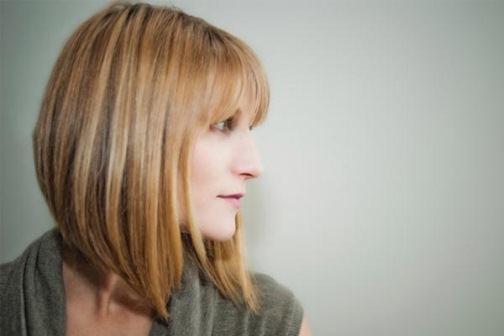 You can also try the bob with longer ends. This is also one of the most ravishing and stylish long bob hairstyles that you can try. This look is perfect for all events and purposes.
6.) Side Bangs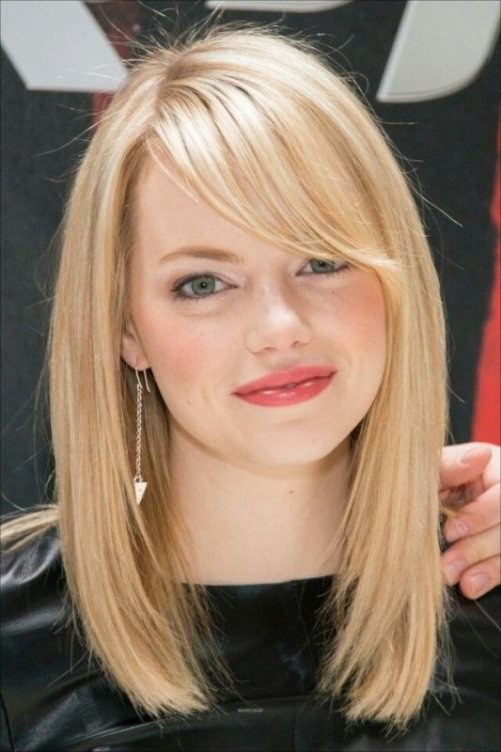 Side bangs give a completely attractive and defined look. Bangs add to your beauty and give you a perfectly charming look.
7.) Layered Bob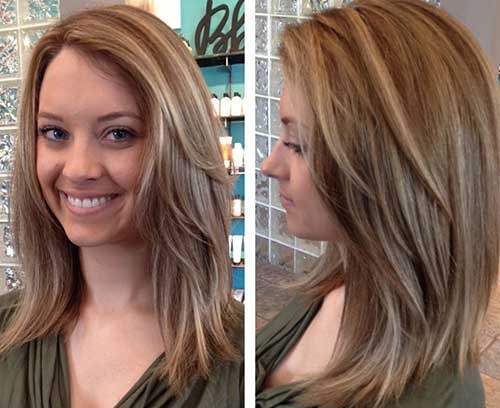 Layer is the hairstyle that suits almost every face and person. Layered bob is also something that looks completely gorgeous and stunning. This is a perfect hairstyle for you if you want to go for a chic look.
8.) For Round Face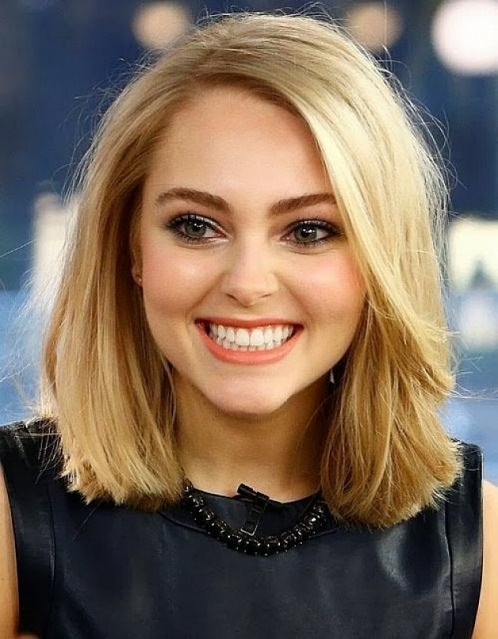 Bob are mostly considered ideal haircuts for long faces. However, if you also have a round face then also you can give a try to this style. Just keep your hair blunt with side bangs.
9.) Stylish Asymmetric Bob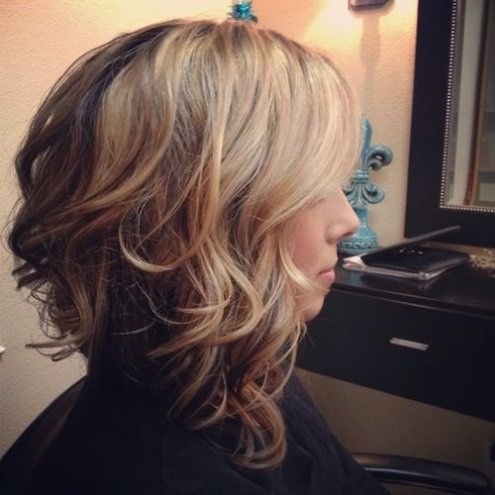 Give yourself a completely ravishing and stunning look with this amazing hairstyle. Asymmetric bob is something that gives a completely different and cool look.
10.) Braided Bob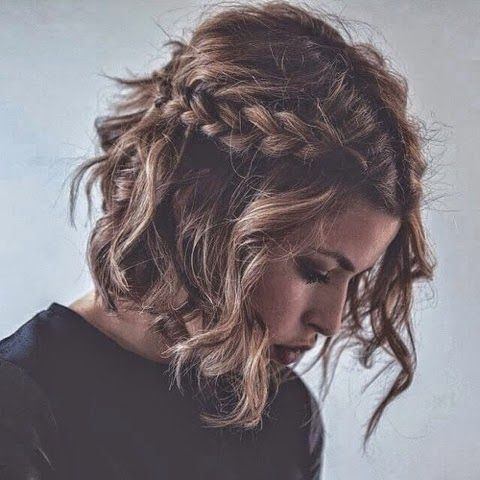 If you are looking for something for your prom this, is one for you. Braided hair gives a perfect party look that you can carry with any dress.
11.) Color them Ombre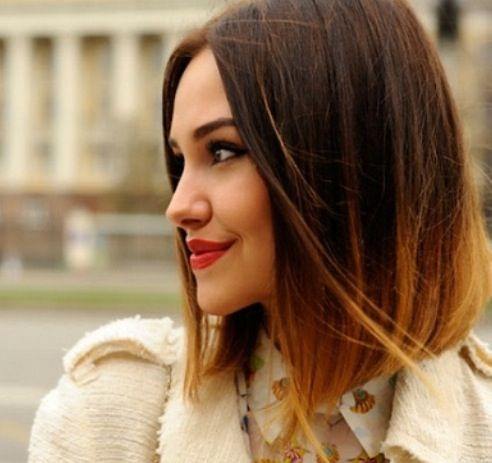 Ombre is quite in these days. You can give your long bob hairstyle a new look with the ombre hair color. You can pick any color of your choice and get an ombre look.
12.) Funky Ombre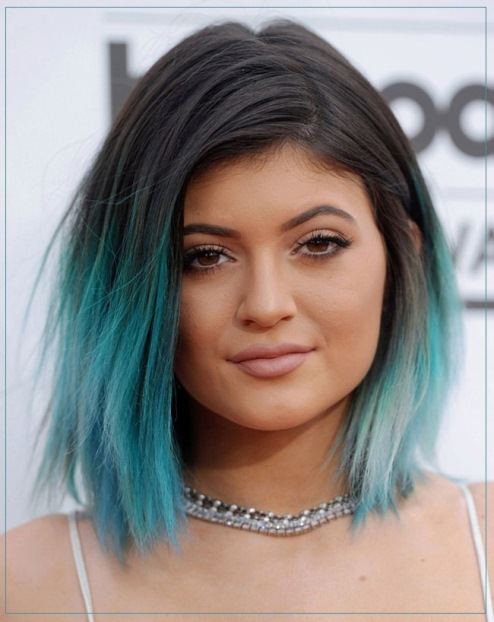 If you want to be different in an amazing way then go for this look. This is one of the most stylish long bob hairstyles to be tried to get a funky and eye-catching look.
13.) Undercut Long Bob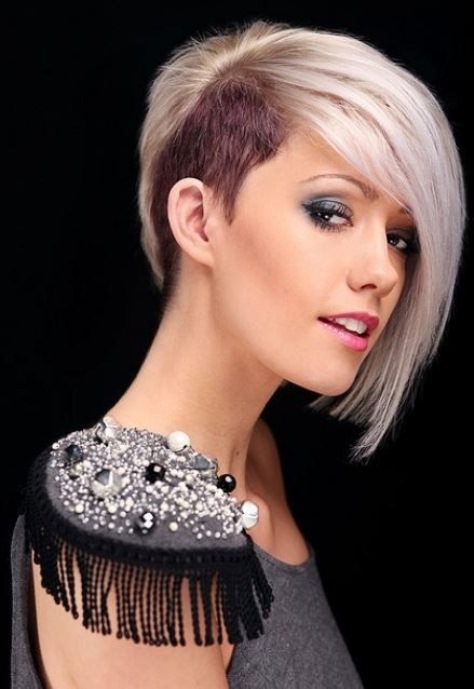 Pick this hairstyle and show the world the boldest side of yours. Undercut is something that not everyone can go for. So, be bold and go for this different and funky-looking long bob hairstyle.
14.) Highlighted Bob
Highlighted bob is also something that adds to your beauty in a mesmerizing way. This is one of the most glamorous long bob hairstyles to be chosen to look charming in short hair.
15.) Grey Bob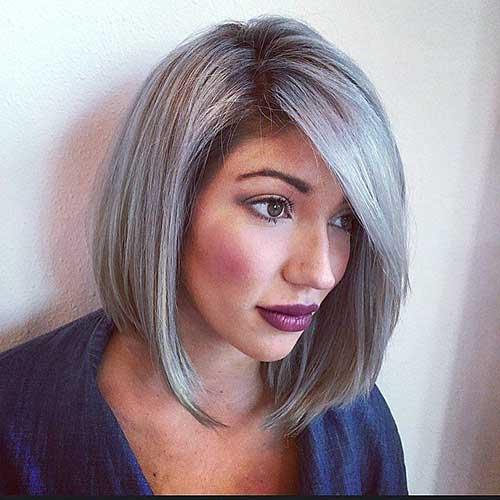 You can also get a completely charming and mesmerizing look with gray bob. This style looks more appealing when you leave the roots dark.
16.) Pastel Pink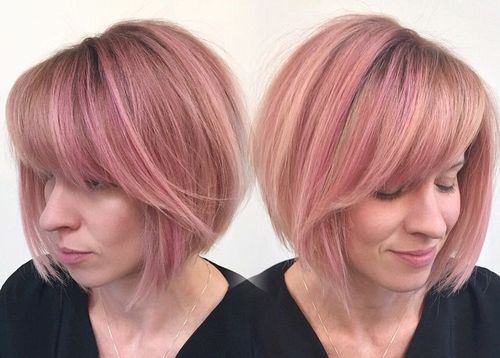 You can flaunt this hairstyle with your colorful and attractive pastel pink hair. This hairstyle also gives a funky and attractive look.
17.) Dipped in Blue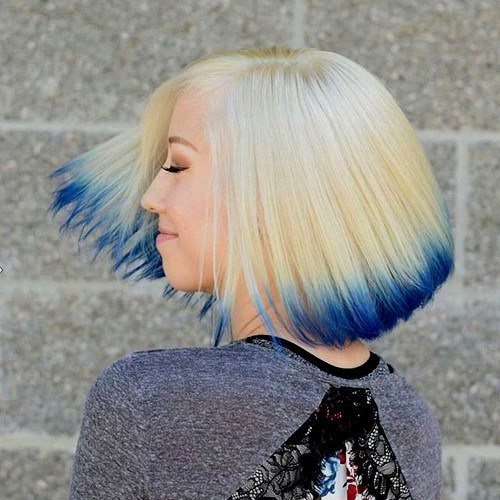 This is another funky way of styling your hair. Just color the tips of your hair blue and get that jolly and sparkling look.
18.) Under Layer Colors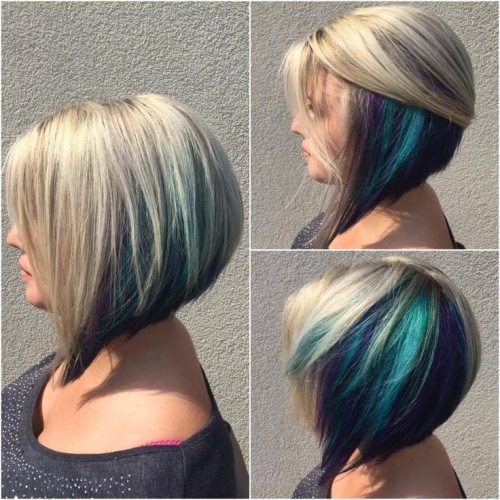 This is one of the most wonderful long bob hairstyles that you should try to give a unique and colorful style to your hair.
19.) Messy Bob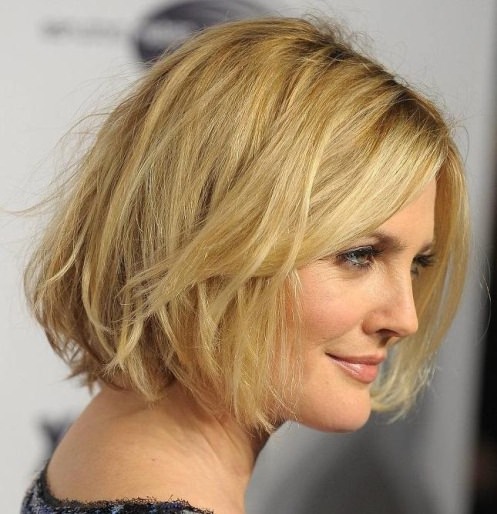 If you are up for a party and looking for something glam then try this hairstyle. Just make your bob messy and flaunt your beauty.
20.) Go Platinum Blonde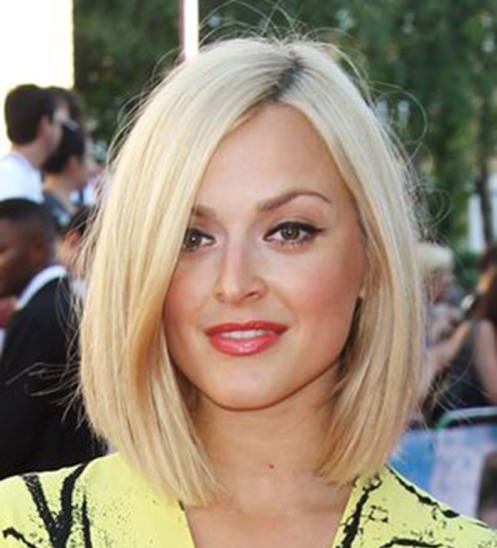 You can also go for this amazing and attractive color. This is one of the most stunning long bob hairstyles that you can go for.