In this article, we have listed 15 best short ombre hair ideas for cropped locks. Ombre hair is trendy, stylish and contemporary. So try these short ombre hair ideas this season to transform your look with different and unusual color combination. We have listed best 15 short ombre hair ideas for cropped locks to inspire you in 2016.
Top Short Ombre Hair Ideas for Cropped Locks
1.) Rose Quartz Bob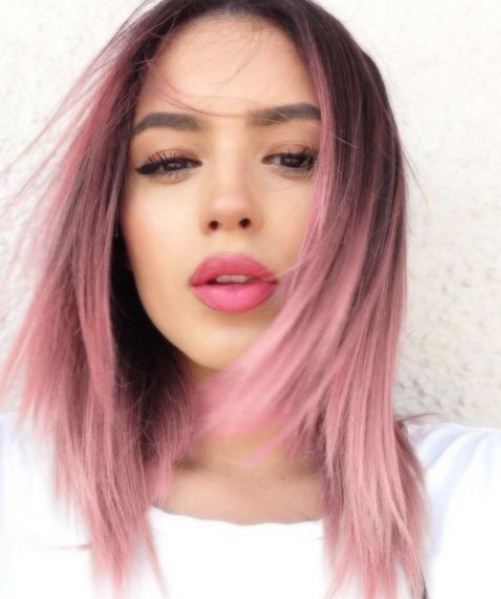 This is one of the classy and elegant short ombre hair ideas for women. Rose quartz ombre hair looks lovely with short bob hairstyle and soft curls. The soft pink cotton candy color is irresistible.
2.) Wispy Blonde Layers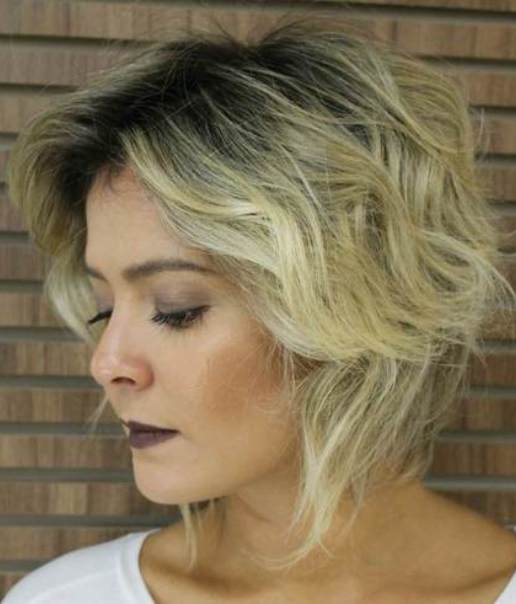 Having short ombre hair are best to carry and effortless to style. It looks interesting with dark roots and a lighter shade of length. So try this hair idea for your cropped locks.
3.) Majestic Magenta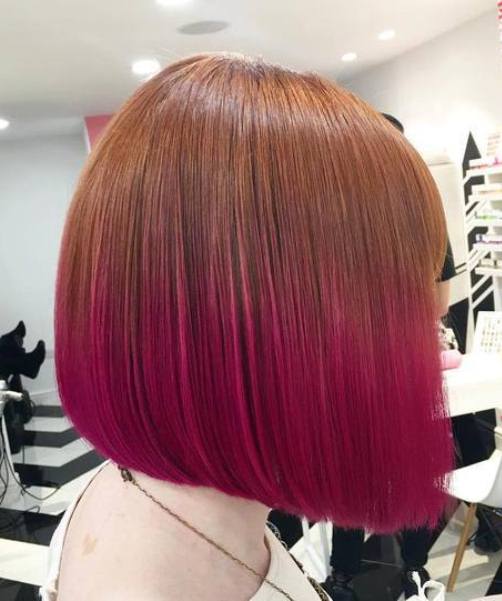 Try this gorgeous looking short ombre hair color ideas for copper locks. Bright and vivid colors stand out combinations this season. So try this trendiest combination of magenta for short ombre hairstyles.
4.) Fantastic Flames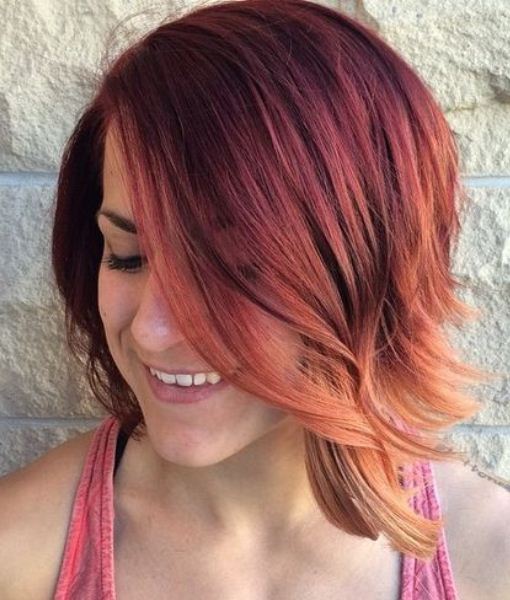 Fantastic frames look sassy with a long bob haircut. This hairstyle can be styled at any type of hair. So you don't worry for long, short, fine or straight hair. Get this look for some volume and added texture with some blonde length.
5.) Smooth Subtle Fade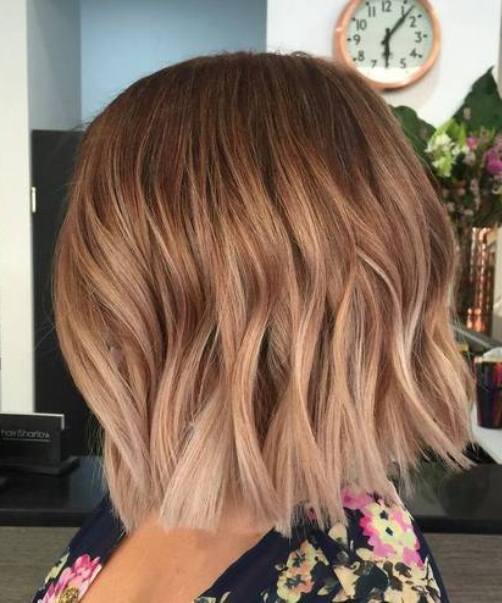 This is one of the best short ombre hair ideas for cropped locks. It looks beautiful and gorgeous with soft color fade. You can also try trendy pastel shades or ash tones with soft waves that are perfect for a party look.
6.) Outstanding Orange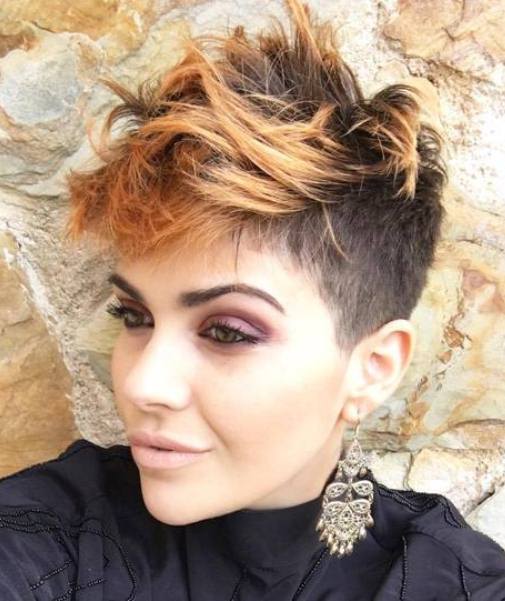 This is another elegant pixie cut looking gorgeous with orange more hair. The brush strokes unevenly spread on the top make sit more interesting. Try this popular short ombre hair ideas this summer.
7.) Perfect Purple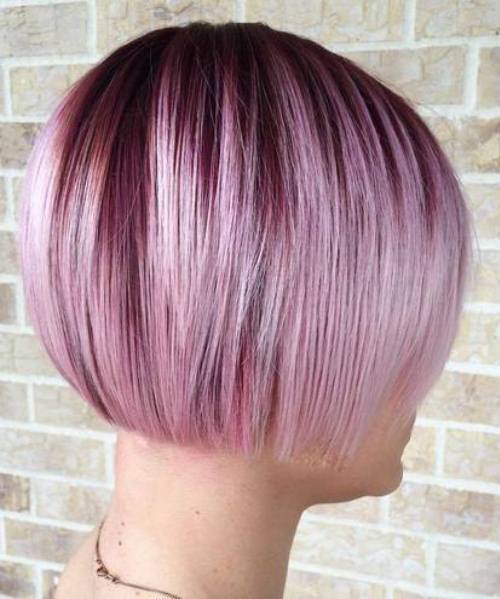 Perfect purple is one of the classy and charming short ombre hair ideas. You will fall in love with this beautiful color. Try this ombre hair with a short bob and light purple for a perfect beach look.
8.) Electric and Extraordinary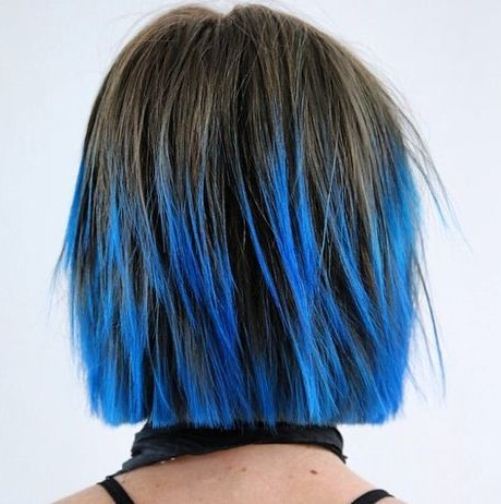 This is something stunning and breathtaking short ombre hair ideas. This electric blue shade looks amazing and spices your personality. If you want to make a statement, then this must short ombre hair ideas.
9.) Beautiful Blonde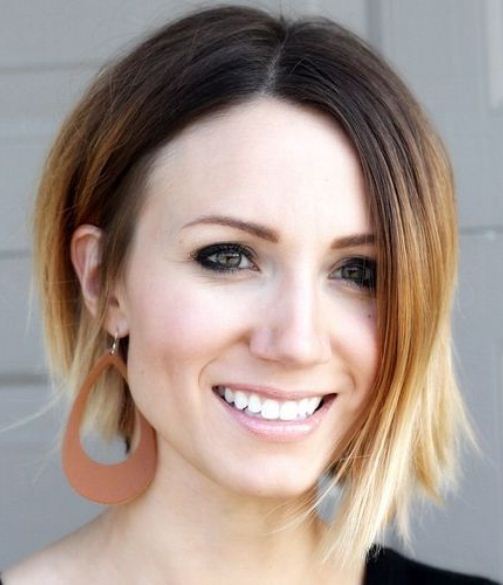 For more natural and simple approach, appreciate this short ombre hair ideas this summer. Go for some blonde shades at the length and lighten up your tips. This is simple yet so gorgeous hairstyle for any special occasion.
10.) Ombre Balayage for Fine Hair
This is another rocking ombre hair ideas for women with short-cropped locks. This hairstyle goes with straight, wavy or curly hair. Complement your hairstyle with this super chic ombre hair ideas.
11.) Fabulous Finger Waves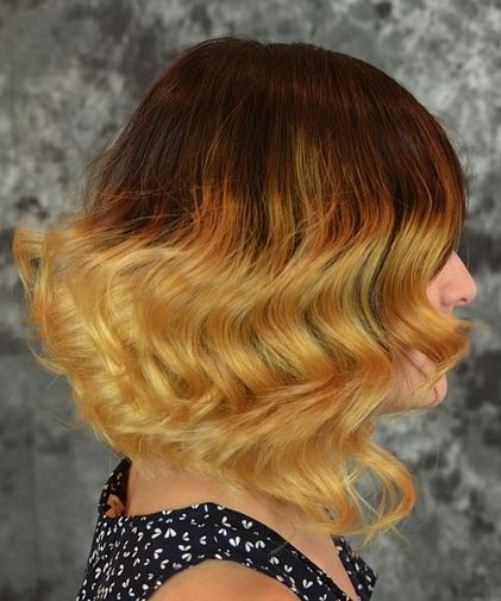 Try this classic and iconic ombre hair color ideas inspired from the 20s are best with angled bangs. This is easy to maintain hair color solution and perfect vintage idea for a special date.
12.) Blue Beauty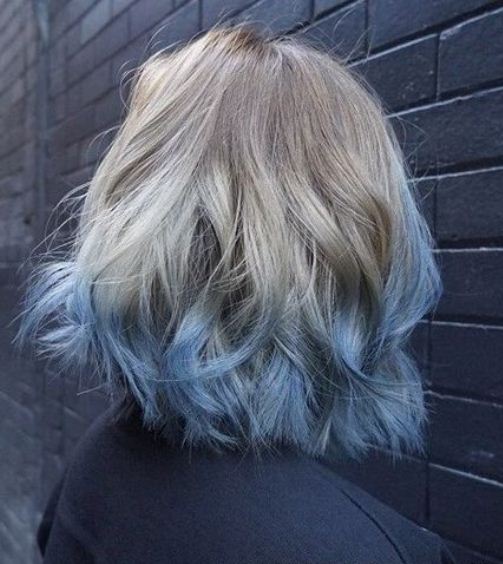 If you like pastel colors then try this one of the mesmerizing blue beauty ombre hair color ideas this season. Ash blonde and end locks with pastel blue look fresh and beautiful with casual waves.
13.) Exceptionally Edgy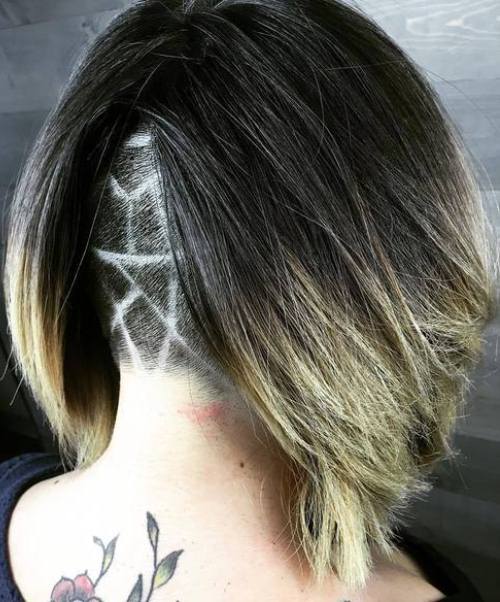 This is another punk hairstyle for women. The geometric design at the back is a perfect match for the artistic and edgy approach. The best part is that you can cover this hairstyle at any time for another traditional and simple rock.
14.) Sleek Silver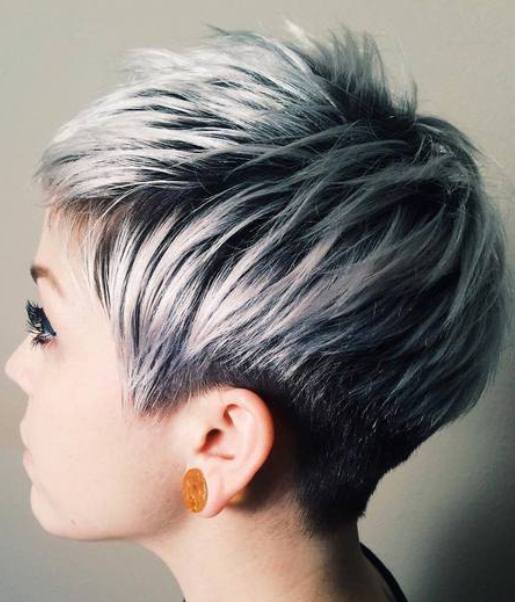 Try this smoky and striking short ombre hair ideas. If you have extra short hair then rock your style with this spunky look. This is something that will make every head turn to you. Make your own statement this summer.
15.) Black to Brown Ombre Balayage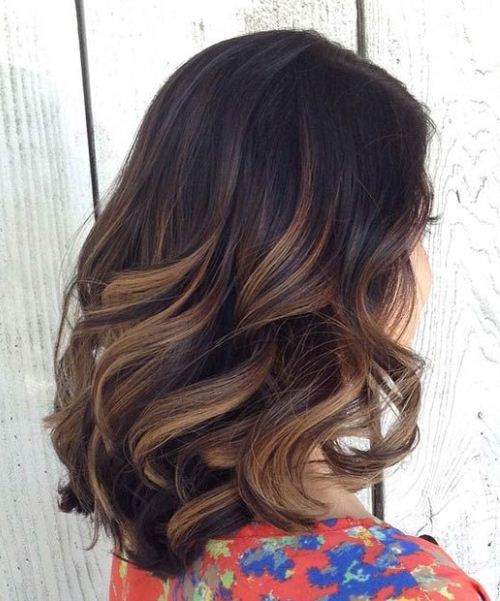 This is a great subtle ombre hair color ideas for a conservative girl. You can rock this look at the school, office and every time it's not necessary to have an eccentric look. Sometimes going natural is the best option.