In this article, we are discussing several different and cool skin fade haircuts for men. Skin fade haircuts are quite popular among both men and women. Initially skin fades were associated with short hair, however, today it has expanded its variants and guys love to explore it on different hair lengths. Skin fades like high skin fade, mid skin fade, tight skin fade and long hair on the top are ruling the men hairstyling charts. Such haircuts look classy and sexy on all men. Whether you are Asian, Black, White or Latino this haircut will enhance your personality and make you look different from others. Below we have listed a few skin fade haircuts that are quite in these days. Have a look at them and decide best for yourself amongst them.
Top Skin Fade Haircuts for Men:
 Classic Skin Fade Haircut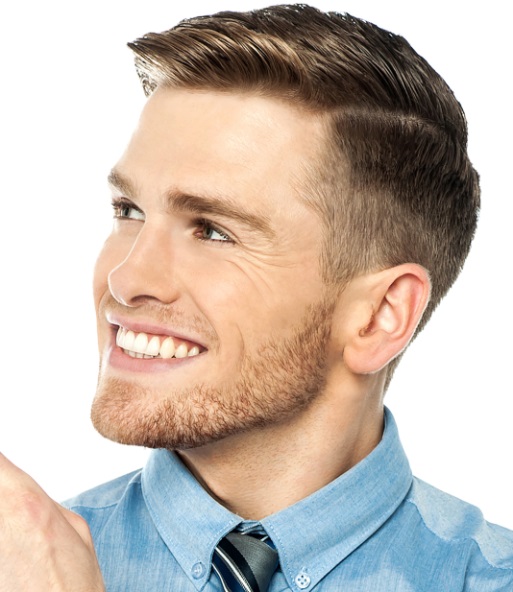 Try this charismatic yet so classic skin fade haircut for this season. Regular skin fade is always in a fashion that cannot fade away. In this hairstyle, the top has heavy and voluminous locks that gradually turns like bald at both the sides and at the back. Trust us, you will never go wrong with this classy haircut.
Disconnected Skin Fade Haircut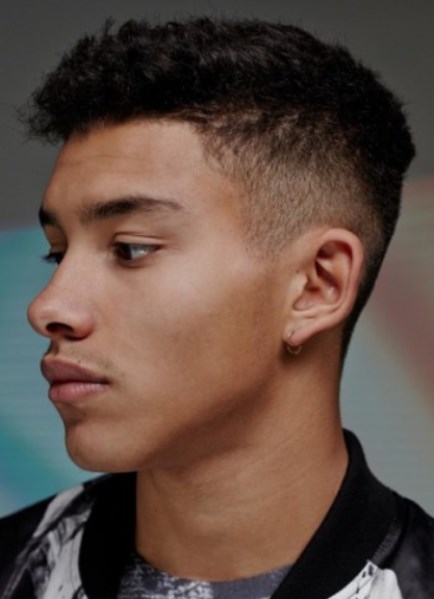 This is one of the great looking skin fade haircuts for men to try this season. This is definitely trying hairstyle for every man. This will give you a simple, clean and a stylish look that you can carry at college, gym
Stylish Skin Fade Haircut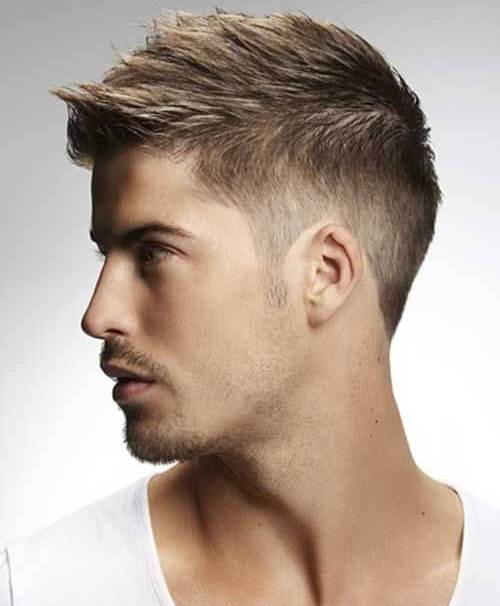 This is another cool looking skin fade haircuts for men. It also you with the neat, clean and sober look. This haircut looks classy with a faded beard like the one in the image. So try this superb and stylish men's cut.
Razor Faded Pompadour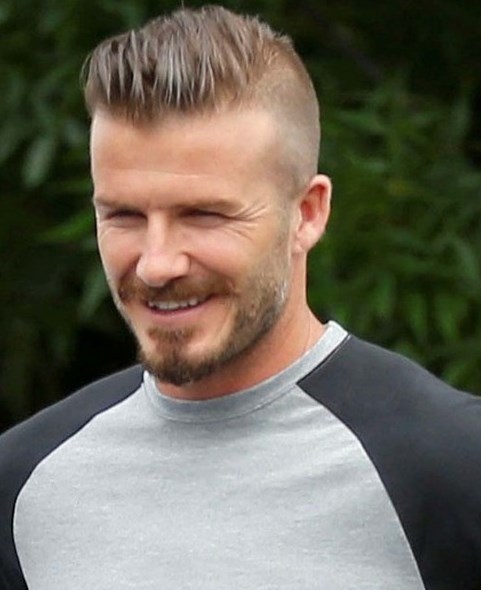 Try this classic and low mid razor faded pompadour that looks stunning with side faded. This is one of the best skin fade haircuts for men. Whether you have to for a party, official meeting or a gym, this haircut will suit you everywhere.
Mild Tired Skin Fade Haircut
It is similar to the razor fade but this is with less texture on the sides with a contrasting look. You can pair this with your formal and casuals. Plus, short hair are easy to maintain. So do try this one of the best skin fade haircuts trending this season.
High Contrast Skin Fade Haircut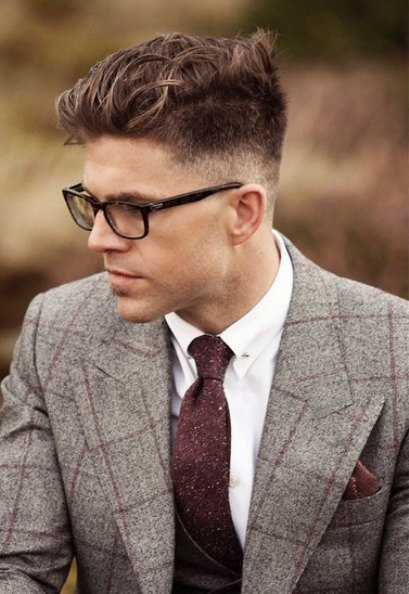 If you are looking for an exclusive look, you just found one for yourself. Try this great looking high contrast fade blended with half shaved sides. Keep the top cut long and spiky for a rocking haircut. This is definitely one of the all-time favourite high skin fade haircuts among men of all ages.
Jagged Skin Fade Haircut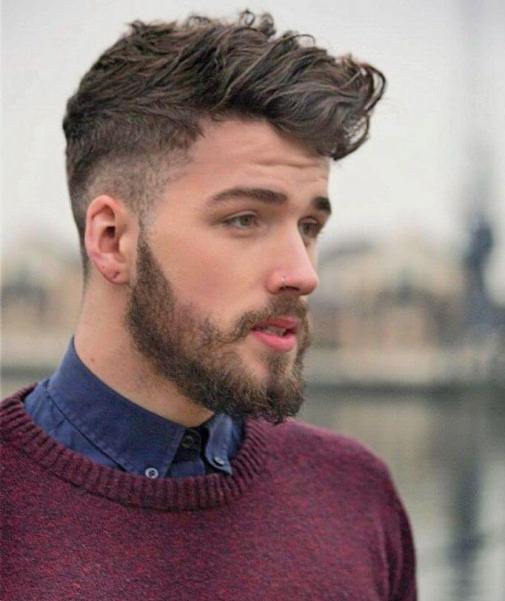 This is one of the popular skin fade haircuts every guy love to carry. The tight line looks more classy and textured with well facial hair. This haircut is ideal for men with fair skin color. Plus, guys who love to spot beard, this is a go-to haircut for them
Beckham Skin Fade Haircut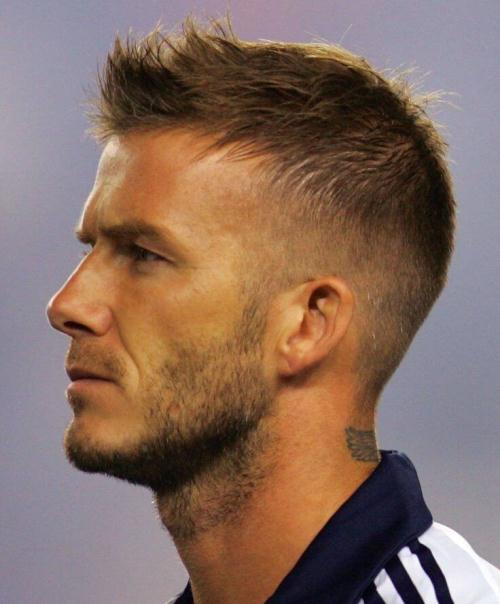 David Beckham is a great inspiration for boys. He pulls off any hairstyle and haircuts very well. So you can also recreate this skin fade haircut for a rocking hairstyle. This simple look will definitely garner you many accolades.
Clean Fade Haircut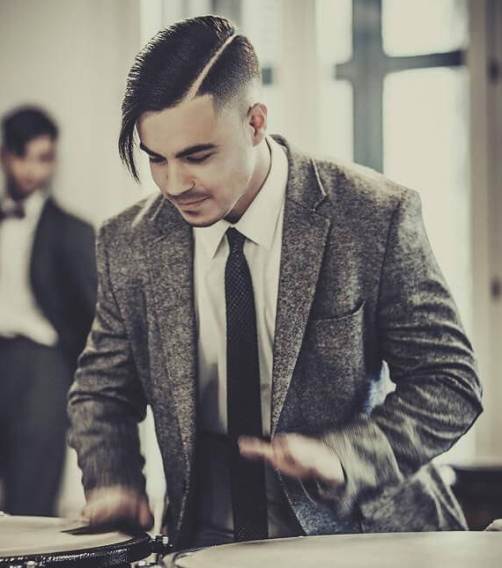 This will remind you off vintage and old school haircuts. The side fades and front bang makes it more interesting with an upgraded version of clean fade. In this haircut, the hair from one side are long and too short from another side. This skin fade haircut gives you a balanced look that you can carry wherever you wish to.
Debonair Skin Fade Haircut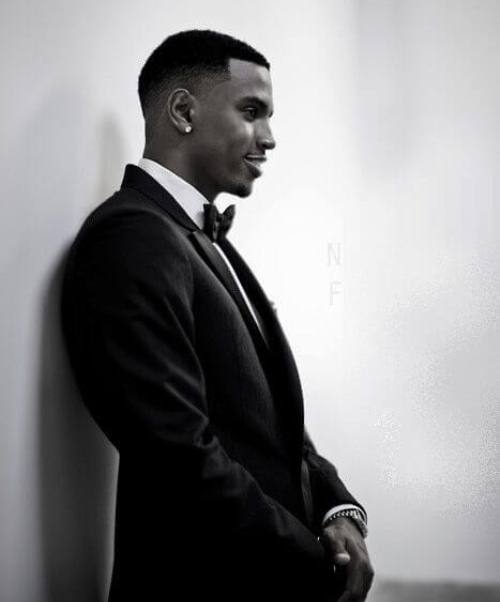 Black men are blessed with the sexy and hot look. They have perfect thick and black hair that suits any hair type. And, debonair skin fade haircut will take your personality a notch higher. So try this one of the classic and iconic skin fade haircuts for this season.
Classic Razor Fade Haircut
This is another classic fade haircut that looks stunning with a long beard and great texture makes it one of the trendiest look. The combination of the long beard with long hair on the top looks mesmerising and side skin fades simply works as an icing on the cake.
Modern Skin Fade Haircut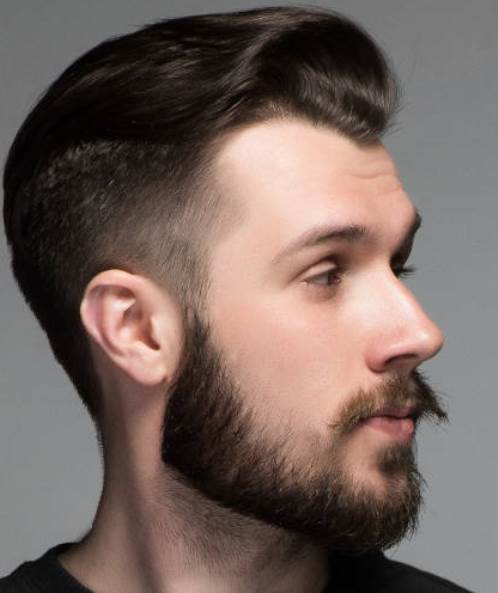 This is one of the trendiest and popular skin fade haircuts for 2016. The top side combed hair with shaved side look classy yet so modern. Try this haircut this for a hot look. Whether you want to don this with a beard or minus it, it's totally up to you!
High and Tight Fade Haircut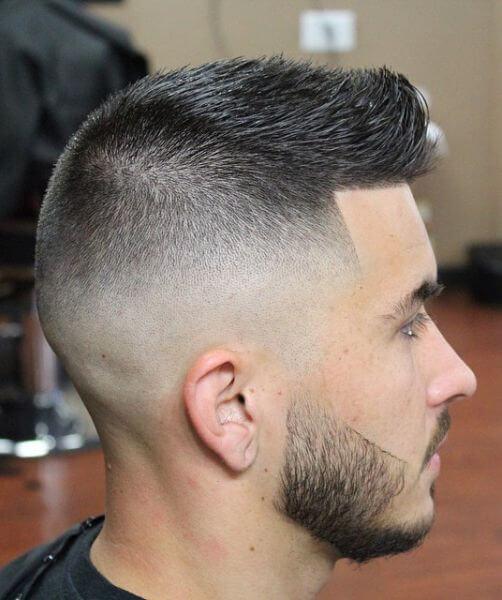 High and tight fades are better and look perfect for any occasion. They need not much maintenance. So try this short skin fade haircut for this summer season. This will give you a sporty look that is quite in these days.
Rough Skin Fade Haircut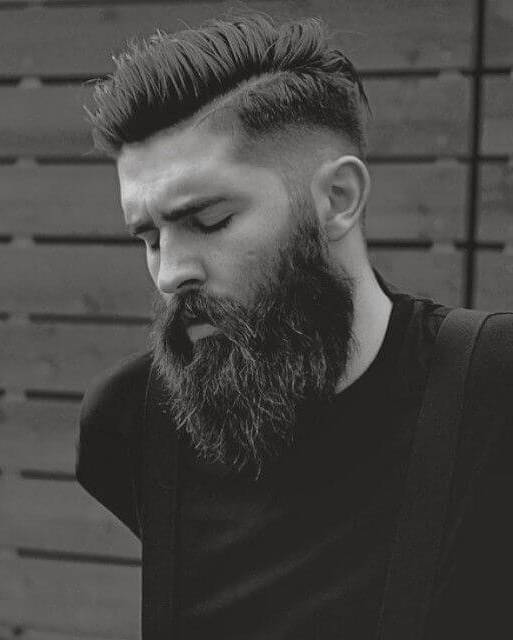 The rough looking skin fade haircuts are also in trend. Keep it long at the top with curl back and dividers on both the sides. Try this haircut that looks more interesting with a long beard.
 Mid-High Skin Fade Haircut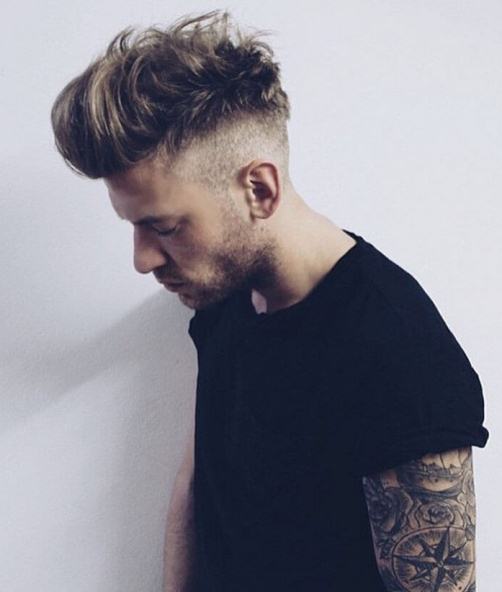 Try this one of the amazing skin fade haircuts for men. The high bordering and tight territory look stunning for any occasion. This is one of the ideal high skin fade haircuts for teenagers and gym goers. But anyone can don this for a new and fresh look. Do try your hands on this long and cool haircut