Mohawk is one of the funky hairstyles that calls for shaved sides and the hair on the top are long. There are many variations of this style. Be it your meeting at the office or party at the club, the Mohawk hairstyle always has something to offer you. Read more to know, different Mohawk hairstyles for men.
List of Mohawk Hairstyles for Men:
1.) Long Hair with Undercut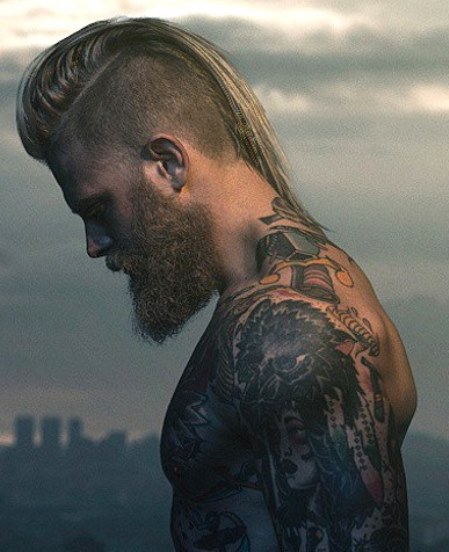 This is one of the funky Mohawk hairstyles for men. The long hair with beard and undercuts looks spectacular in real and pictures as well.
2.) Real Shaved Mohawk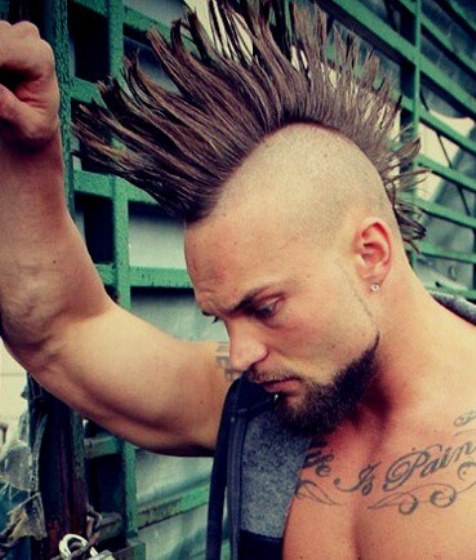 This is original Mohawk hairstyles for men. The center has long hair and sides are shaved neatly. For an exquisite look, you can style the hair in a unique way. All you will need is hairspray to hold it.
3.) Short Haircut with Geometric Pattern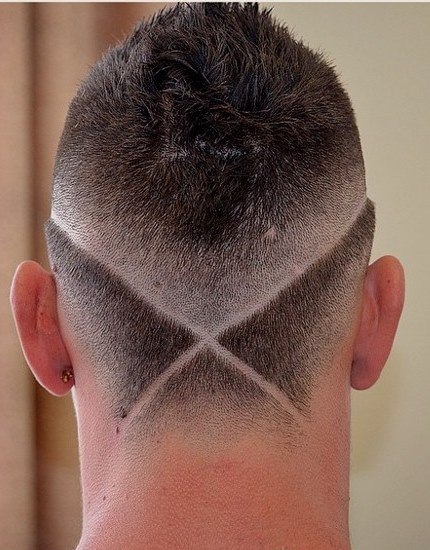 If you are looking for a bold hairstyle then do consider this hairstyle. The short haircut with geometric pattern will look different. This hairstyle will surely raise the temperature this season.
4.) Rainbow Colored Low Mohawk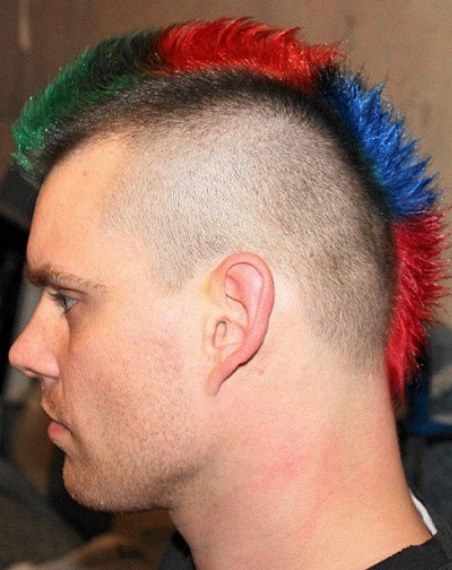 If you want to try your hands on the different colors then this the ideal hairstyle for you. This hairstyle has multiple colors, each color representing your personality. For a sober look keep the hair at the center at short. This is definitely of the scintillating Mohawk hairstyles for men.
5.) Pattern Skin Fade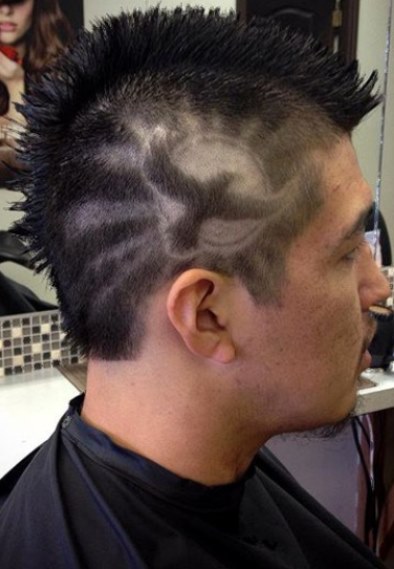 Your head is canvas where the hairstyle brings live to your imagination. This hairstyle is a perfect example of this. Be creative and try what no one has tried before.
6.) Feathered Mohawk Hairstyle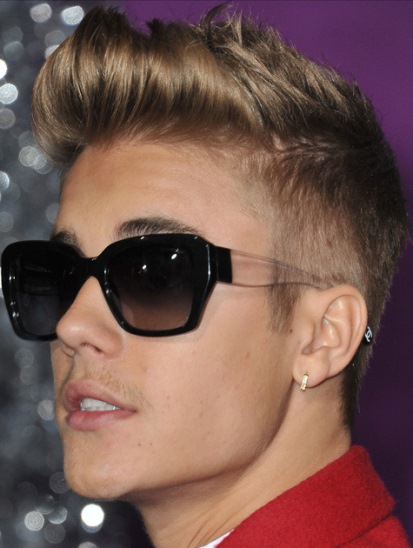 The feathered Mohawk gives you a softer look. It is an ideal hairstyle for wavy and curly hair. This hairstyle will add a height and enhance your natural texture.
7.) Upswept Mohawk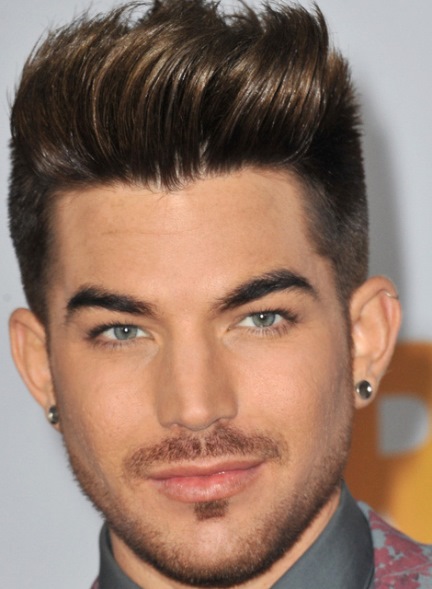 It is one of the dashing Mohawk hairstyles for men. It is the perfect style for a professional meeting and a casual meeting. Use a nice hair product to hold the hair up for long.
8.) Mohawk with Highlights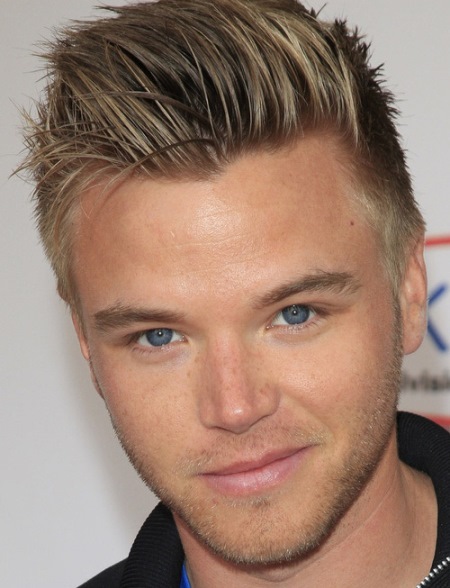 Mohawk with highlights is a classy combination. It gives you a rich look. The blonde highlights add a fun twist to the hairstyle.
9.) Tapered and Curled Mohawk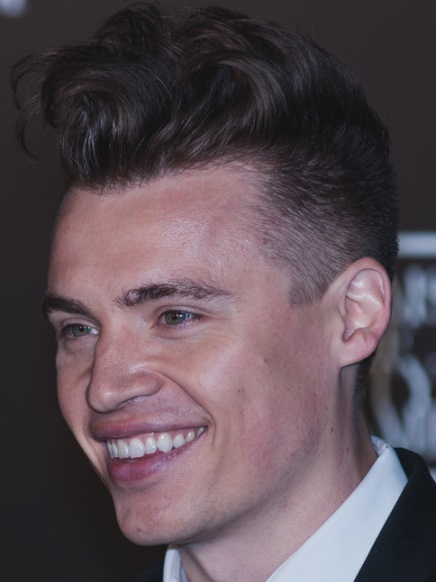 This Mohawk hairstyle is perfect for all the occasions. Be it your meeting or party at a club, you can anytime don this hairstyle and earn loads of compliments. Make sure that your hair on center is long enough.
10.) Wet and Wild Hairstyle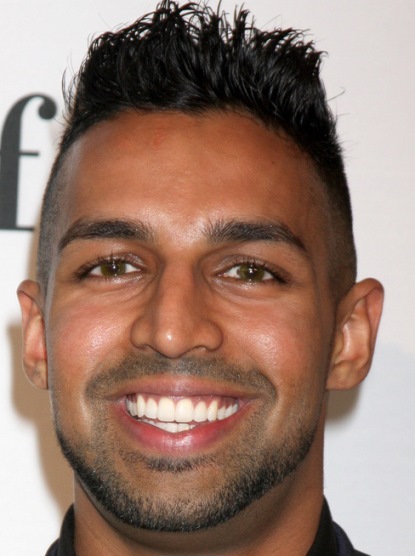 Try your hands on this wild hairstyle and trust us you won't regret it. It will give you a nice makeover. To make this look interesting avoid shaving your facial hair.
11.) Short and Sweet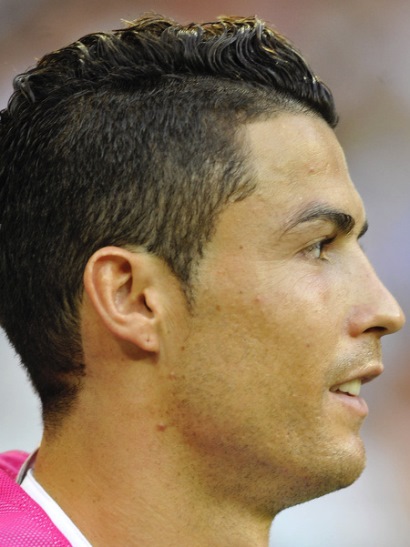 This is one of the shortest Mohawk hairstyles for men. It looks cute and charming. It is ideal hairstyles for all the men out there who don't have time to style themselves.
12.) Textured Mohawk with Height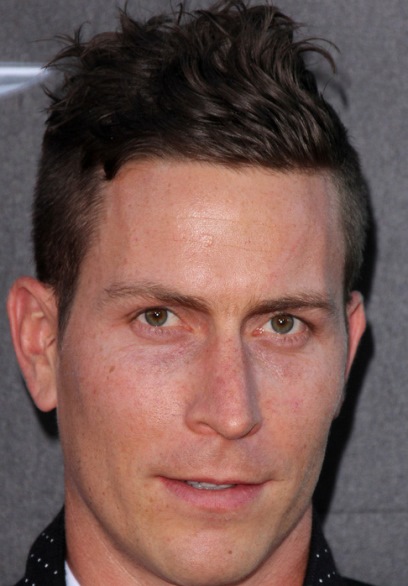 This side-swept Mohawk hairstyle to enhance your facial features. Apply some pomade to make the hairstyle stand for a long and tease your hair with a comb.
13.) Long on Top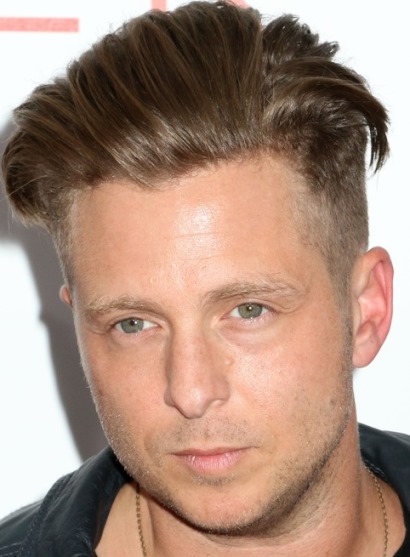 This retro hairstyle surely needs a comeback. It gives you a flattering look. This hairstyle features short hair on the sides and hair on the top are long as comparatively.  For a classy look swept it back.
14.) The Rollover Mohawk Hairstyle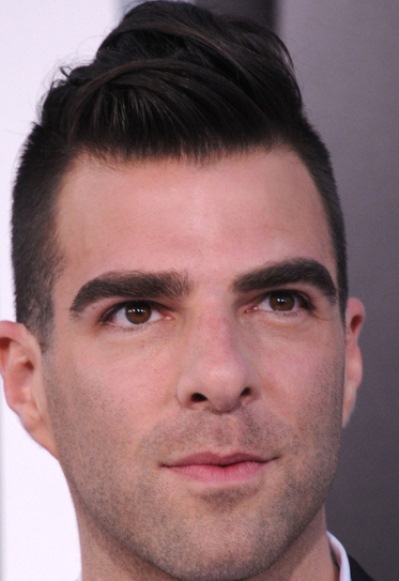 This is one of the fancy Mohawk hairstyles for men. The sides are cut short but are quite visible. The top is rolled over; spray a little hairspray to hold the hair.
15.) Spiky Mohawk Hairstyles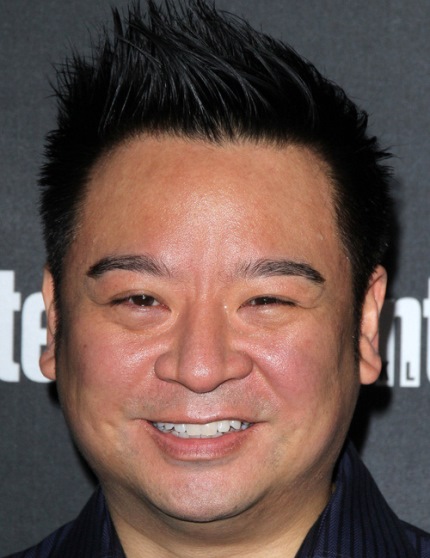 Spike hairstyle is quite famous among of all the ages. It is an ideal hairstyle for men with round faces. It gives you soft look and makes your cheekbones look broad.