This article is about 15 Zac Efron hairstyles. It has become a really old belief that a man has to be smart, clever, strong and muscular to get a girl. Nowadays, looks matter a lot. The way you dress up and the way you carry yourself has become really important. The look of a person has become so important that for any job also, you are observed closely. Looks not only affect your personal life, but they influence your professional life as well. But when we talk about impressing a girl, your looks should be perfect like a hero. And, when we talk about romantic heroes, how can we forget Zac Efron? There would not be a single girl who doesn't like Zac Efron. If you also want to look dashing like him, then we here bring to you some of the best Zac Efron hairstyles.
15 Zac Efron Hairstyles:
Zac Efron does not only impress girls, but he has a great influence on boys as well. His fashion sense is remarkable and his hairstyles are always noticeable. Here are some of the most outstanding Zac Efron hairstyles that you can try according to the occasion.
1.) Middle Curl for Curly Hair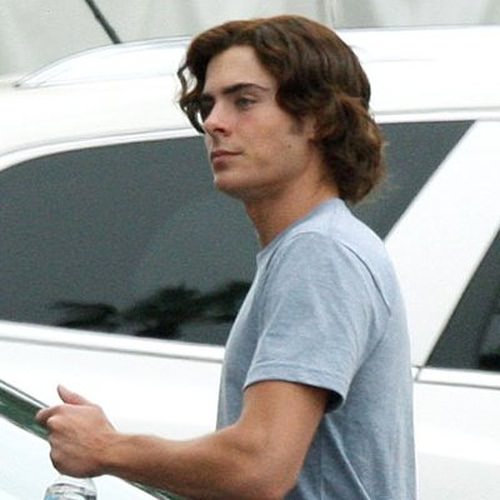 This is one of the most classic Zac Efron hairstyles. If you have naturally wavy and thick hair then you can go for this middle length hairstyle. This will give you an amazing look. You do not have to pay special attention to the style. Just regular brushing and conditioning will do the job.
2.) Short Hair with Razored Flicks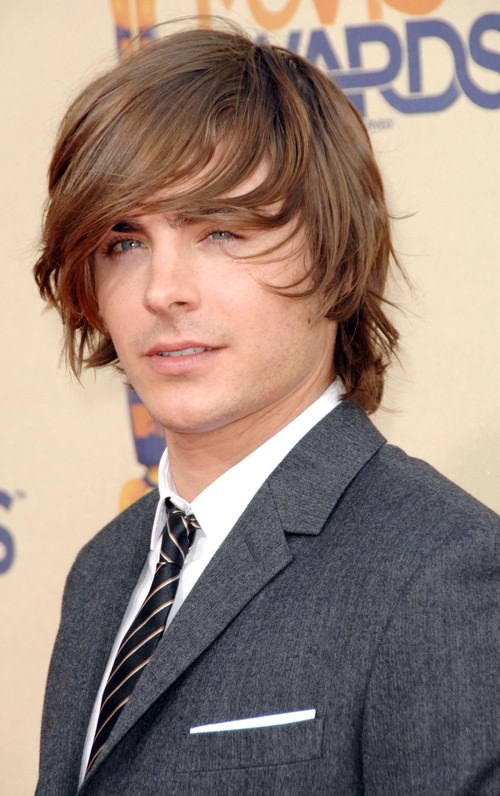 If you are going for some longer flick then this hairstyle is perfect for you. The highlighted razored flicks will give you a perfect look.
3.) Point Cuts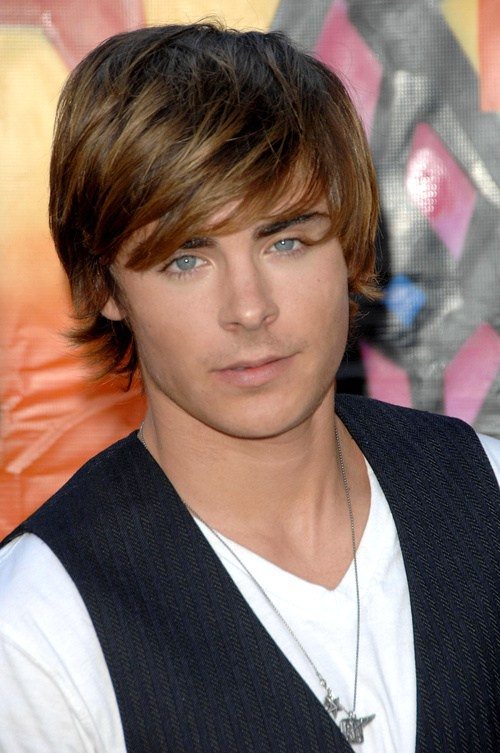 You can also go for the points cut if you have longer flicks. The look is perfect for your college and if you are planning your first date, do not hesitate to try this. This is one of the most stylish Zac Efron hairstyles.
4.) Shag Haircut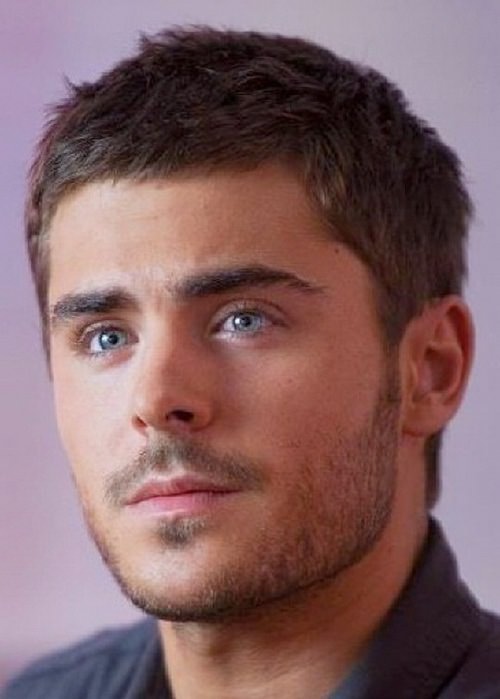 This is one my favorite Zac Efron hairstyles. With chopped hair and a stubble beard, he looks so perfect. This hairstyle is a good choice if you have thick hair.
5.) Crew Cut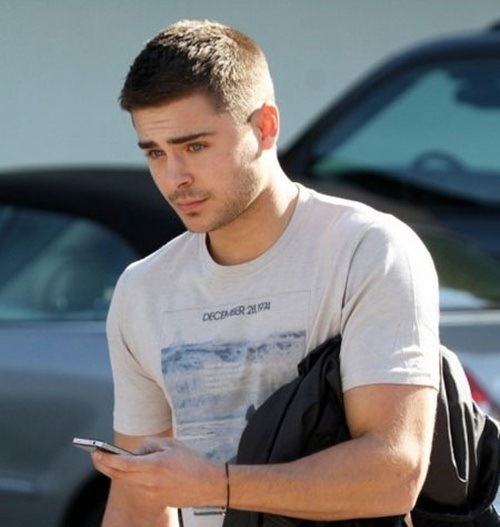 If you want to keep it simple and humble, then you can go for this hairstyle. You can easily carry this look with any attire. This is one of the most awesome Zac Efron hairstyles.
6.) Faux Hawk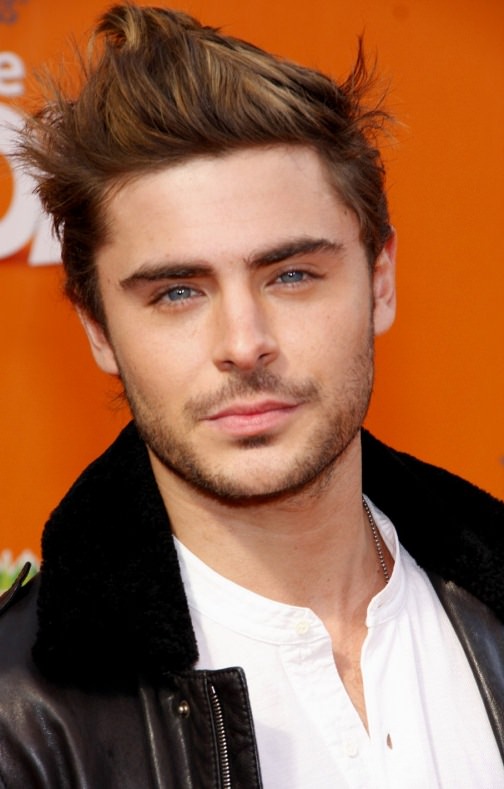 The faux hawk look is perfect for a perfect that. Those sharp spikes are something that gives you an entirely hot and dashing look.
7.) Dashing Sideburns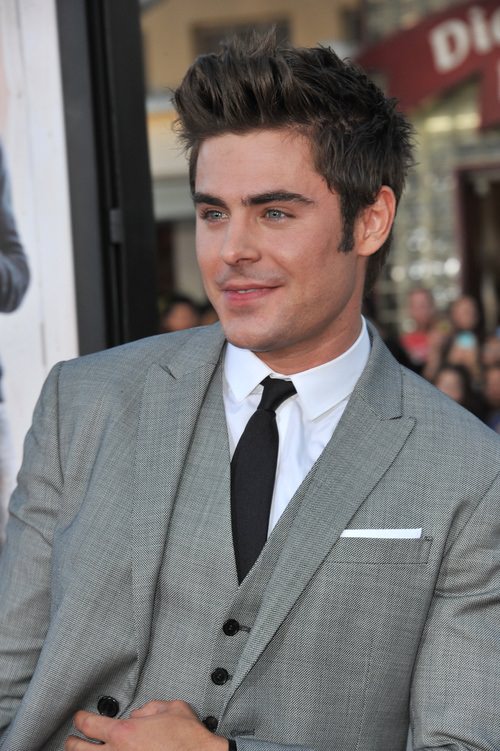 There is only one word that I can say for this look… WOW! The look is perfect for your professional and will definitely make you a popular guy of the office. And, if you are planning to go on a date with this look, you will definitely end up with something good. This is one of the hottest Zac Efron hairstyles.
8.) Short Spiky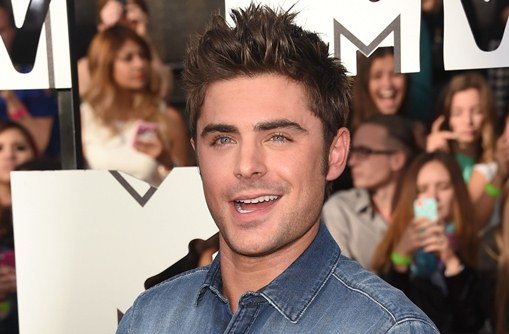 Short Spiky are awesome if you want to keep your hair short and stylish. This hairstyle is amazing for a party or for clubbing.
9.) Eccentric Pompadour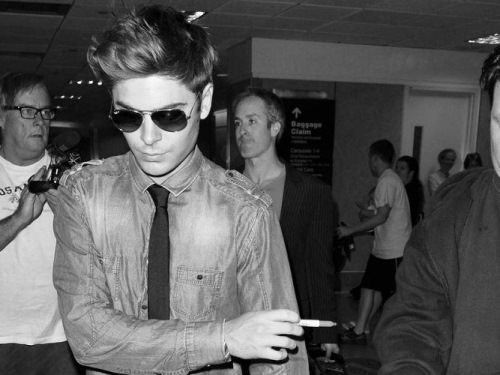 If you want to be eye-catching at any official event or you want to look dashing at your friend's wedding ceremony, then this look should be your first choice. The hairstyle is really stylish and brings out the gentleman in you.
10.) Messy Hairstyle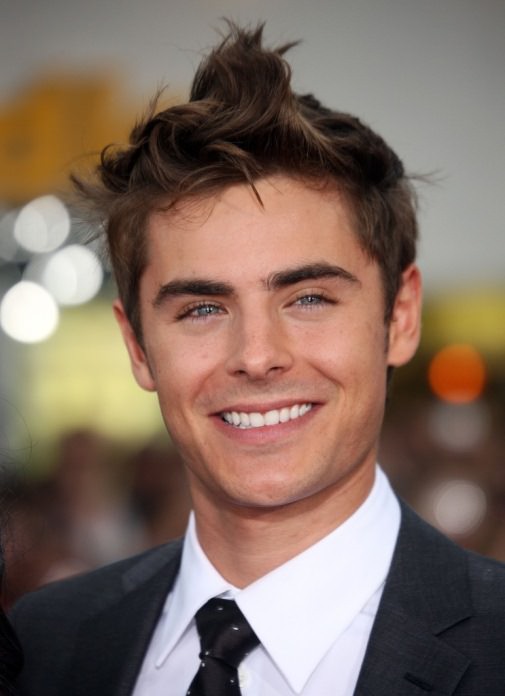 This is one of the coolest Zac Efron hairstyles. If you are up for any beach party then do not forget to try this hairstyle.
11.) Gelled Look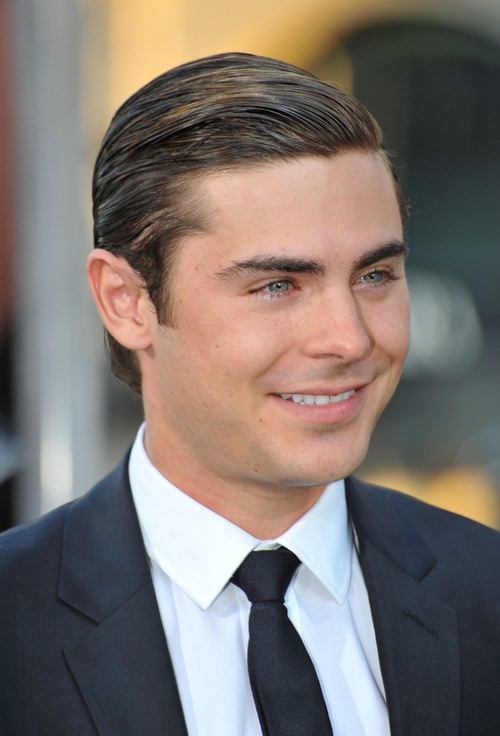 This look is perfect for your office meeting or for some big event. It makes you look stunning and you will be able to grab much attention.
12.) Swept Up Quiff
This more or less a casual look. However, it doesn't appear boring at all. In fact, this is one of the gentle Zac Efron hairstyles. You can go with this hairstyle on a daily basis.
13.) Hairstyle for Medium Hair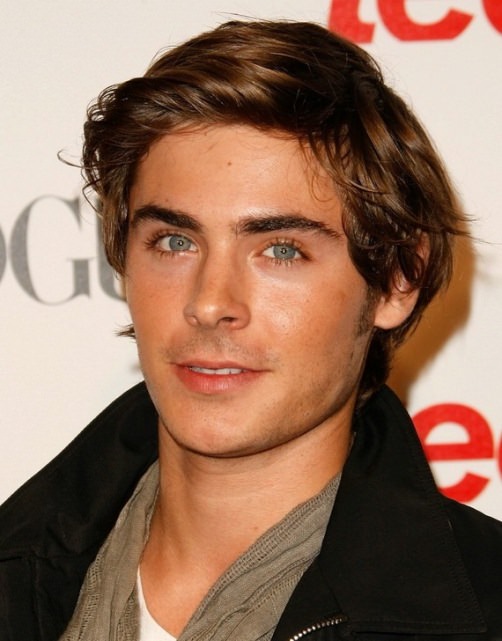 The outgrown short hair can really be dressed amazingly. You can go with this hairstyle on any occasion of your choice.
14.) Combed Back Hairstyle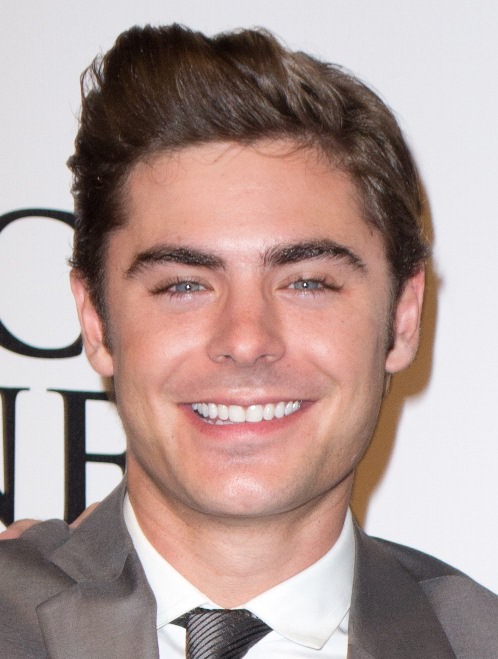 If you want to look sober and simple on your date, then you should go for this hairstyle for sure. This is one of the most decent Zac Efron hairstyles.
15.) Grunge Hairstyle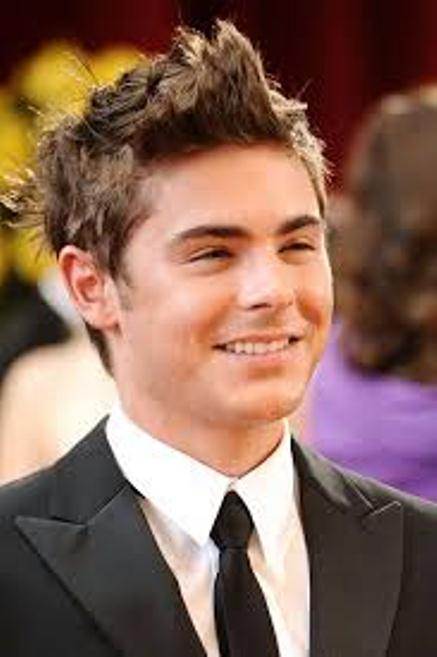 Common! You have to try this look at least once. This is one of the most dynamic Zac Efron hairstyles. From work to friends, you can go with this hairstyle.