Fringes and bangs beautifully frame our face and accentuates the facial features. Such haircut draws attention to the face. Fringes are a universal haircut that can be paired with the short, medium and long haircut. All you have to do is choose a correct fringe hairstyle that looks best on you. Read more, to know refreshing fringe hairstyles.
List of Refreshing Fringe Hairstyles:
1.) Cropped Slanted Fringe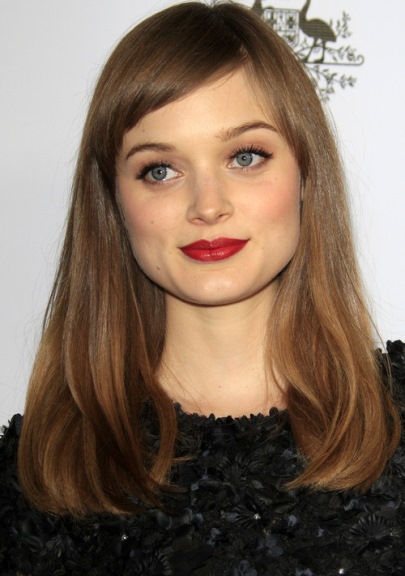 Bella Heathcote has pulled this hairstyle very beautifully. She is looking stunning in her black dress with side parted fringes. This is definitely one of the refreshing fringe hairstyles.
2.) Straight Eyebrow-Skimming Fringe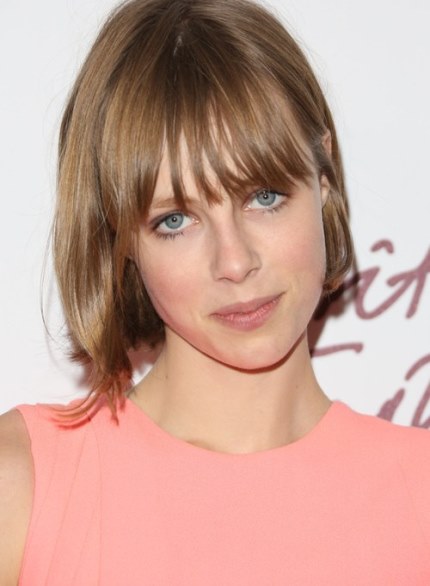 The English model Edie Campbell looks stunning in this hairstyle. The blonde hair with blunt bangs on the forehead looks nice. Such hairstyles are perfect to frame the face. It enhances the facial features. Thus, it is one of the ideal fringe hairstyles.
3.) Arched Fringe with Pointy Cut Ends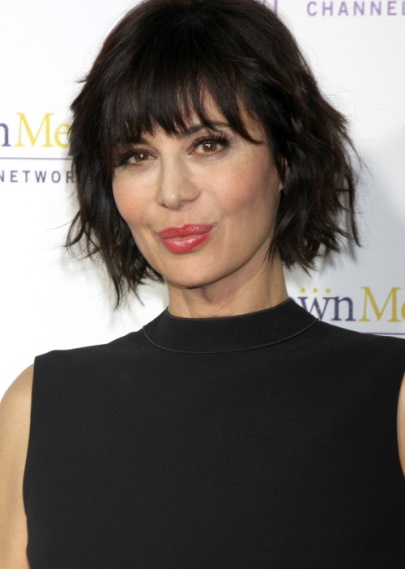 The short bangs on the forehead with disconnected bangs look superb. The arched fringes compliments the entire look. The point cuts at the end matches with the edgy finish of the cut. It is one of the most loved fringe hairstyles this season.
4.) Blunt Fringe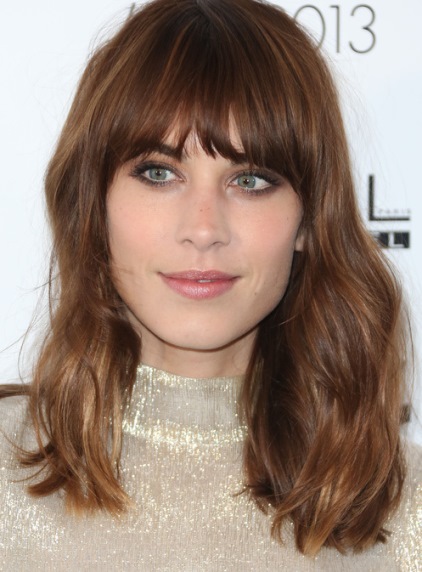 This is one of the classy fringe hairstyles. It looks perfect on every face shape. This will add volume to your thin hair and will draw attention to your lovely eyes.
5.) Full Fringe Hairstyle with Cute Pony
A thick fringe looks mesmerizing with the side free flowing bangs. To take this hairstyle a notch higher you can pair this with a high pony. This hairstyle is one of the simple fringe hairstyles that are worth trying.
6.) Elongated Horizontal Fringe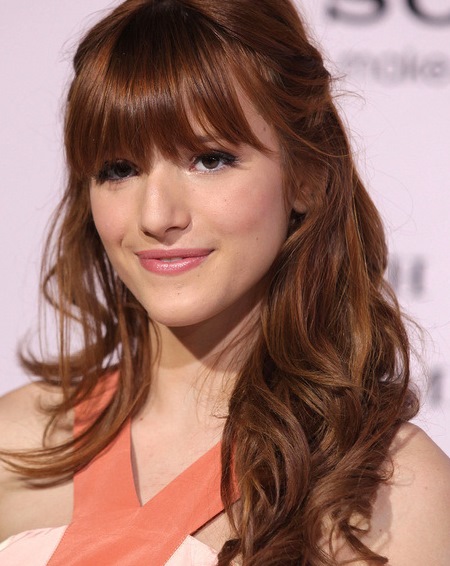 Elongated horizontal fringes flow free on the forehead. It gives mysterious flare. To gain a spare attention you can half tie your hair.
7.) Short Fringe Hairstyle with Sassy Pixie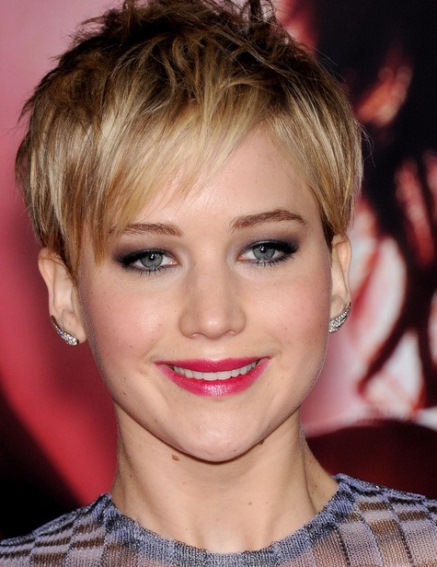 Short fringe hairstyle with a pixie haircut looks adorable. This is ideal hairstyle for all the times. All you have to do is blow dry your hair, a finger comb and you are good to go. This is definitely one of the best fringe hairstyles of 2016.
8.) Short Fringes for Curly Hair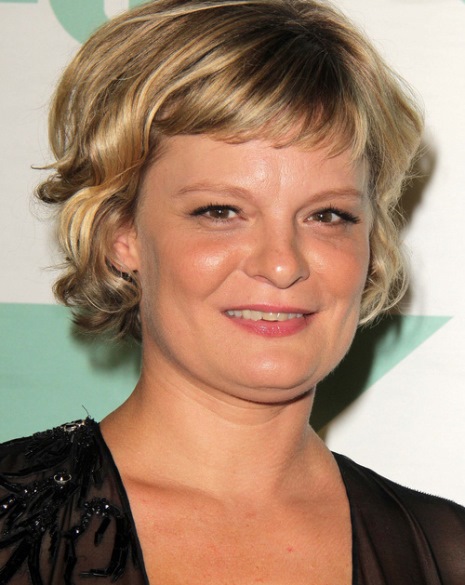 Short fringes with curly hair look so cool. To make it more interesting you can chop them off. This hairstyle is one of the fringe hairstyles that can be donned by the women of all the ages.
9.) Side Wispy Fringe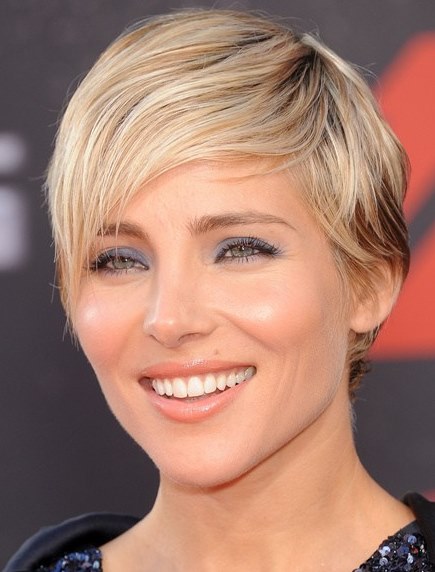 This hairstyle might look less feminine but will definitely score you high on fashion. It looks trendy. The bangs styled in the curvy line accentuate the entire look.
10.) Deep Straight Bangs with Point Cut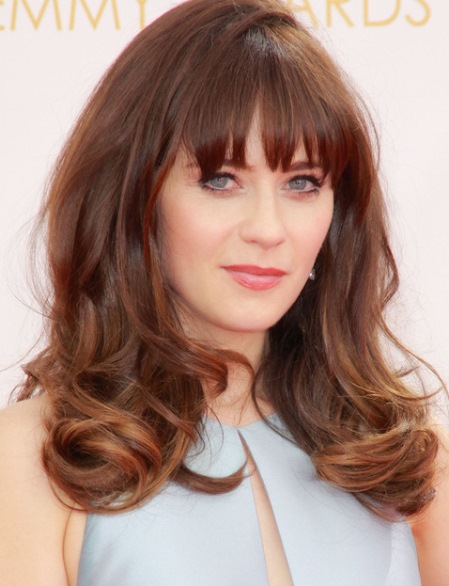 The medium length hair curls with straight bangs look marvelous on Hooey Decal. It gives her a romantic look. Such hairstyles are apt for Valentine's Day and other special events. Do give this hairstyle a shot.
11.) Cropped Blunt Bangs
The cropped bangs look amazing with a horizontal line. This hairstyle is perfect for the girls with a high forehead. This type of bangs goes well with a short haircut like Lilly Allen's in the image above.
12.) Faux Fringe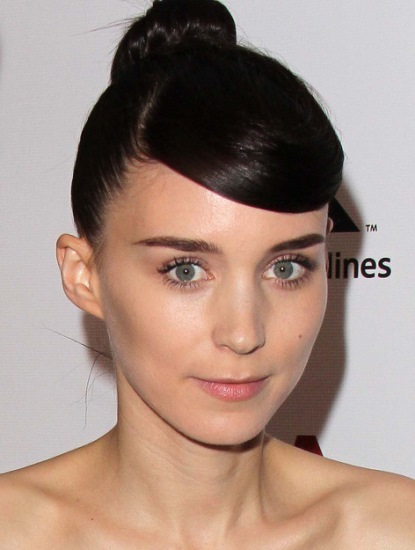 If you want fringes just for a day then this is the ideal hairstyle for you. It gives a fake look of the fringes. This nice retro hairstyle is apt for all the special occasions.
13.) Side Forehead-Veiling Fringe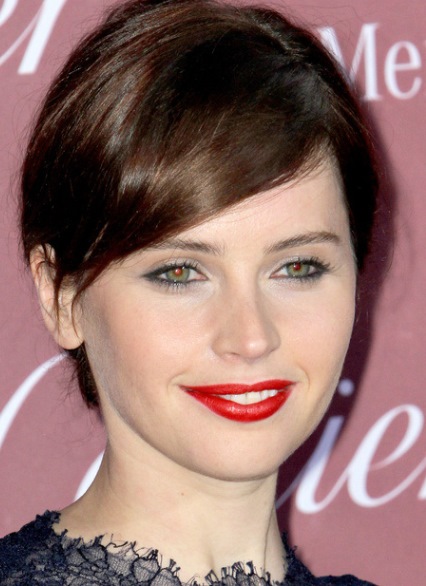 Felicity Jones looks stunning in this hairstyle. The fringes lying diagonally slims down her round face. It is one of the ideal fringe hairstyles for round face.
14.) Side Fringe with Deep Parting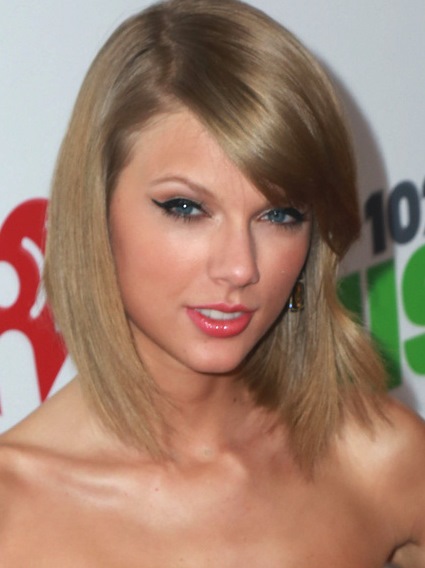 A bob haircut with angled front pieces looks so classy. This hairstyle will go never out of the fashion. This is one of the all-time favorite fringe hairstyles.
15.) Parted Fringe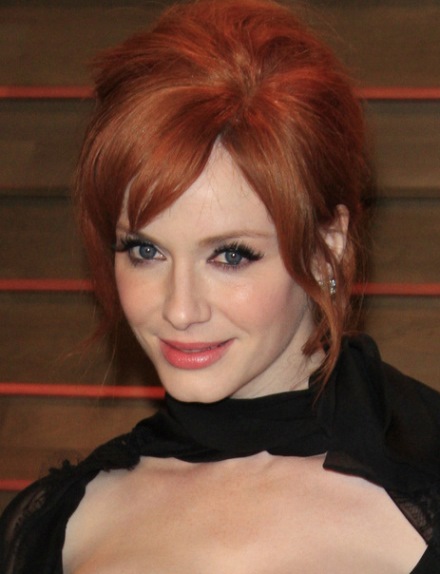 Parted fringes look mesmerizing especially if you have long hair. It goes best with a classy updo like in the image above. To compliment this you can have copper strands.
16.) Pixie with an Edgy Fringe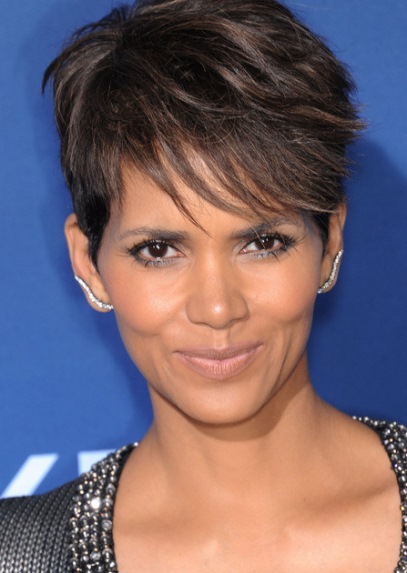 This is a mesmerizing hairstyle that is perfect for all the occasions. This edgy fringy hairstyle looks cool. You can pair it with a nice sober dress.
17.) Straight Jagged Fringe for a Layered Haircut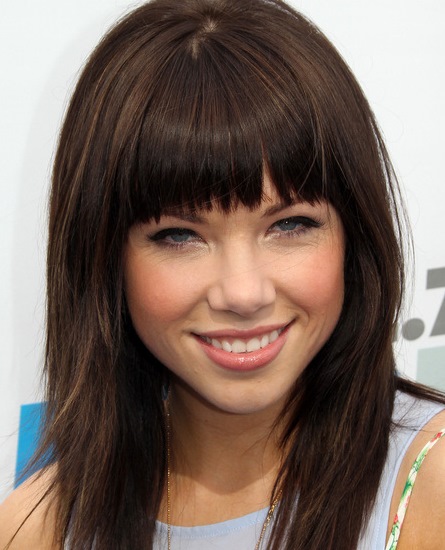 This is the nice hair cut idea for the brunettes. It looks appealing. For chic look don this hairstyle with a crop top or nice short dress.
18.) Side Forehead Framing Fringe
A fringe styled at one side looks mesmerizing like Jessica Chastain in the above image. She looks so gorgeous in this hairstyle with her red lipstick and beautiful smile.
19.) Long Hairstyle with Fringe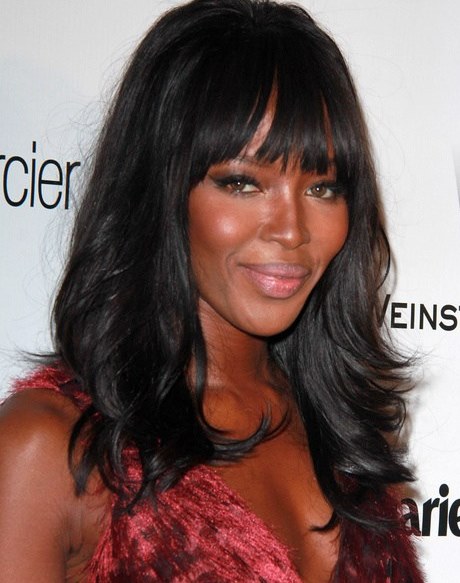 Naomi looks so classy in this hairstyle. Her free flowing blunt bangs have accentuated her entire look. This is definitely one of her best looks.
20.) Blunt Horizontal Fringe Styled Slanted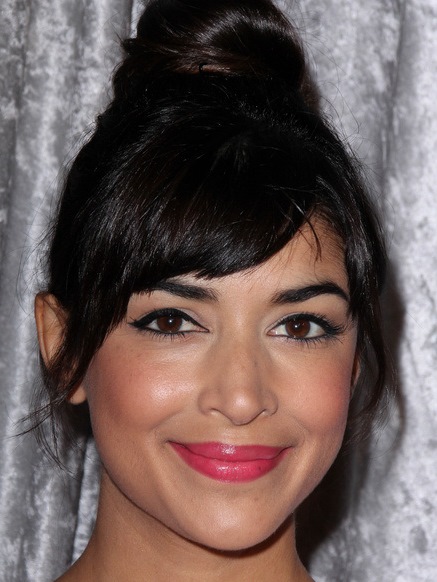 Blunt horizontal bangs look cute when they are paired with face framing layers. It will make you stand out of the crowd. Do try this lovely hairstyle this season.