Celebrities make style statements with their looks and hairstyles. One of the ace footballers David Beckham who is world famous for his classy styling and amazing sportsmanship is a perfect example of it. The sportsman knows very well how to pull off different hairstyles with ease. Read more, to know best David Beckham Haircuts.
List of Best David Beckham Haircuts:
1.) Extra Short Crewcut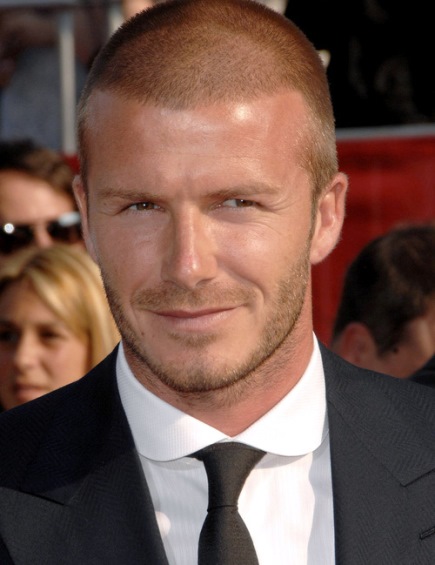 Crewcut is generally advised for thick hair, for a sports person like David Beckham it is an exception. He has pulled this hairstyle very well. In fact, it has become one of the famous haircuts. This is definitely one of the best David Beckham Haircuts.
2.) Short Edgy Haircut with Temple Shaves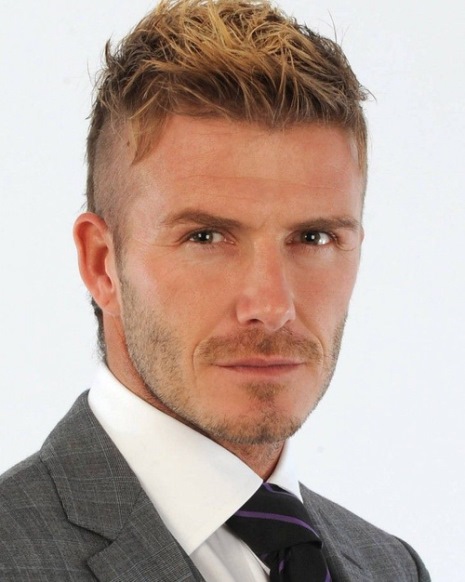 We love David Beckham in this sexy haircut. This hairstyle is apt for the formal as well as a casual outing. Even you can rock this haircut, but it would be hard to match the perfectionist.
3.) Ultra Shaved Haircut with Two Shaved Parallels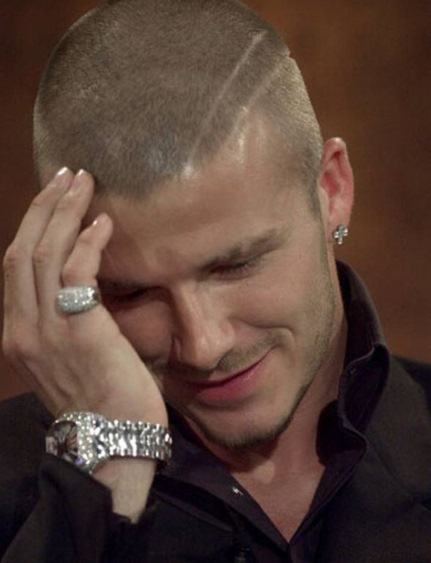 Shaved heads are trending, they gain you spare attention. This haircut has definitely made the ace footballer a star for his unique hairstyling. This is surely one of the classy David Beckham haircuts.
4.) Cool Mohawk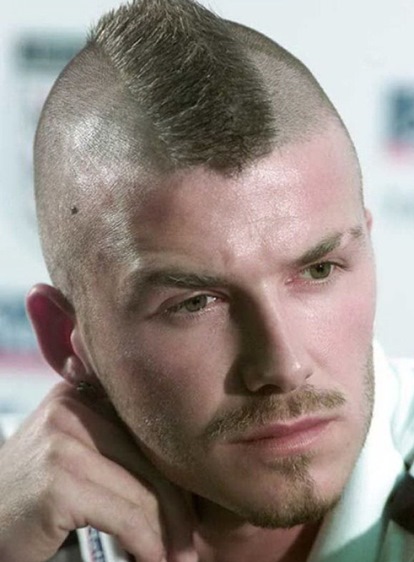 What better can be then cool Mohawk haircut for summer. This hairstyle is edgy and accurate. It has worked great for the sportsman's hair that looks jagged and sharp.
5.) Outgrown and Bleached Hair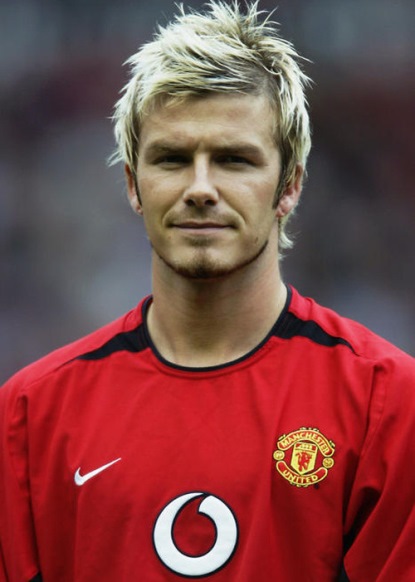 David Beckham definitely knows how to woo with his cool hairstyles and this is one of the best David Beckham haircuts. The outgrown and bleached hair looks so classy.
6.) Universal Beckham Haircut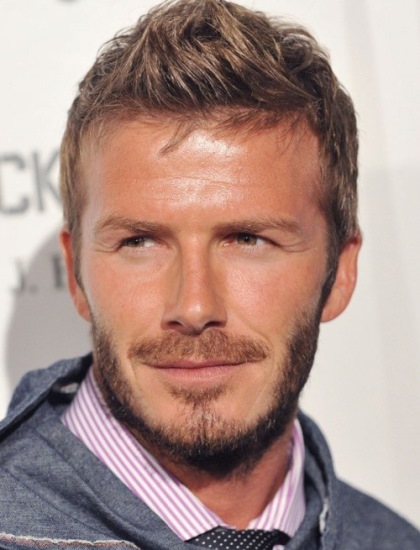 As the name says this haircut looks best on every man. This is a universal hairstyle that can be donned by every guy. It will give you a nice texture and disheveled casual look.
7.) Medium Haircut and Disheveled Hairstyle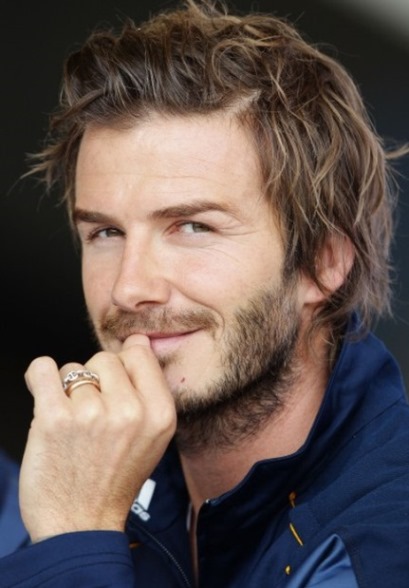 This messy haircut has earned many accolades to the ace footballer. He looks damn cute in this haircut. This is one of the coolest David Beckham haircuts.
8.) Elongated Razored Haircut with Sun Kissed Touches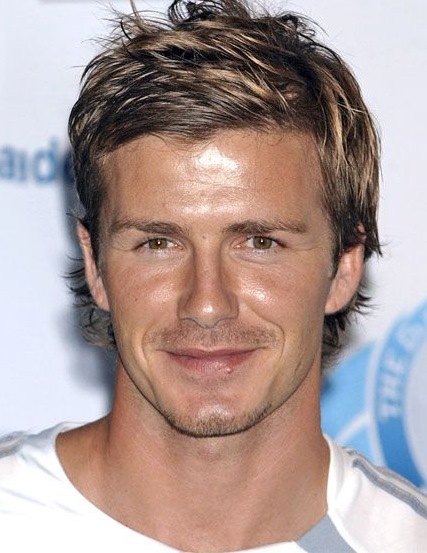 This haircut is a cool solution for slightly edge-longer haircuts. This haircut gives a correct edge. The balayage highlights in this haircut work as an icing on the cake.
9.) Short-to-Medium Haircut with an Angled Quiff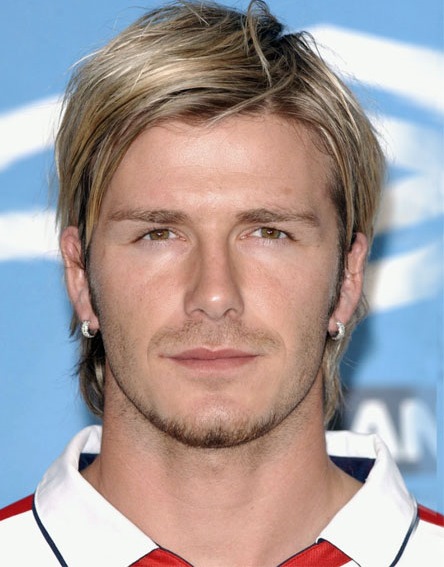 This haircut is one of the classy David Beckham hairstyles. It garnered him many eyeballs and fans too. The natural looking highlights brighten the entire looks. Do try this haircut for a trendy look.
10.) David Beckham Cornrows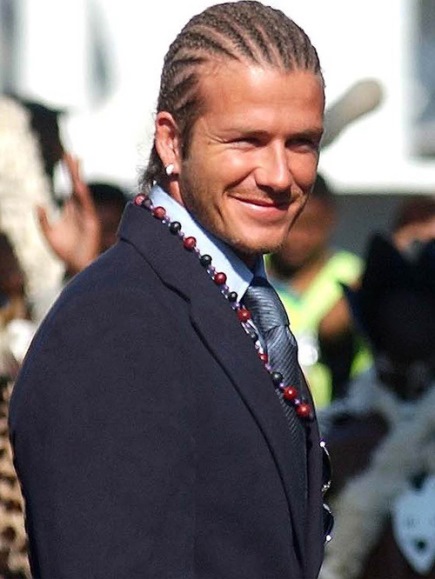 We vouch not every man can elegantly don this hairstyle like Beckham has donned. This hairstyle has for sure inspired many others. The cornrow braids have added the glamorous quotient on David's looks.
11.) Haircut with Outgrown Temples and Nape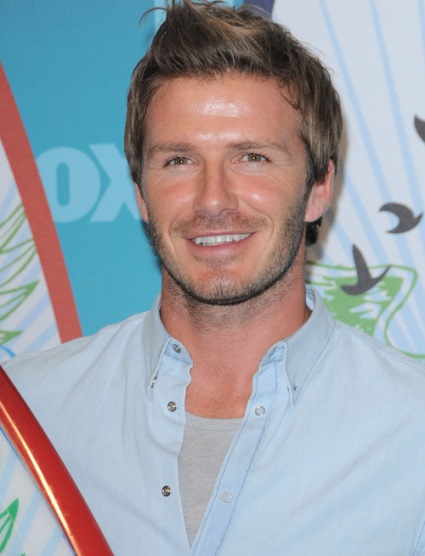 This Beckham's trademark haircut is ideal for all the men who love experimenting with their looks and styles. This is surely one of the best David Beckham Hairstyles.
12.) Tapered Haircut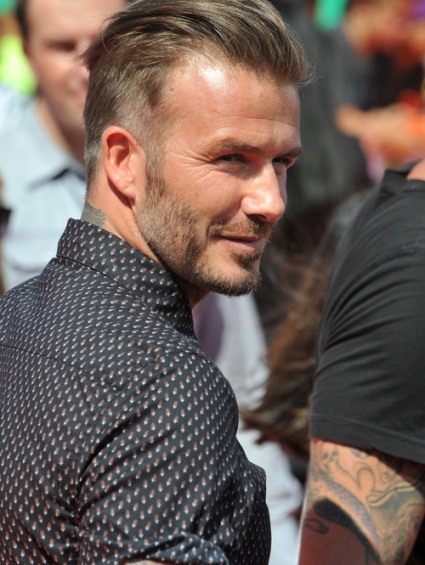 This is a universal haircut that can be donned at the wedding or a casual outing. It looks so classy and mischievous. It is definitely a classy taper with elongated top hair cut smooth.
13.) Pompadour Bangs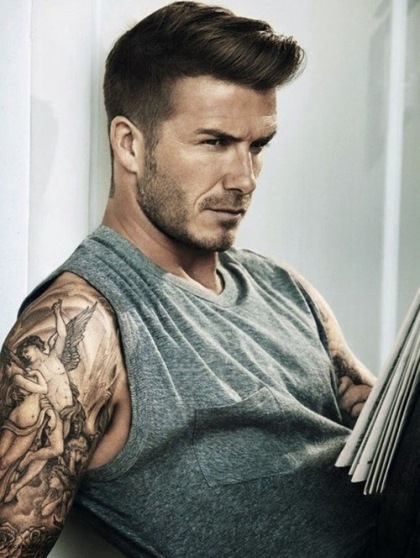 Who says only women can don pompadour bangs even men and especially stylish footballer David Beckham can also spot this look. That too with sheer modernity.
14.) Slicked Back Men's Hairstyle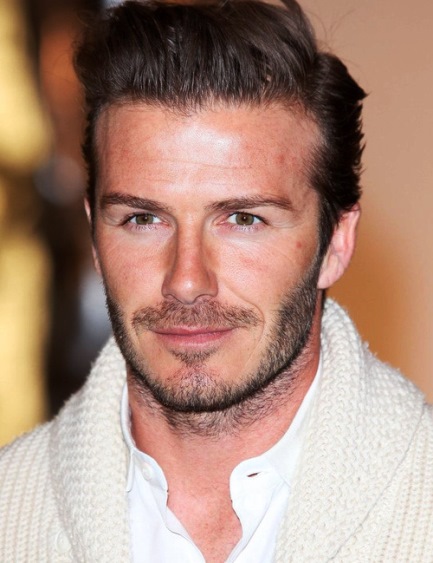 This haircut is easy to style. David Beckham flaunts this style elegantly at formal and casual events as well. This is worth trying.
15.) Pompadour with Extra Voluminous Top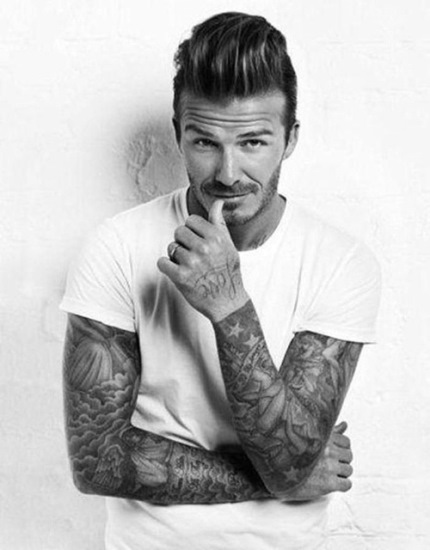 This haircut is so stylish and classy. Beckham has very well pulled this haircut. This trendy cut is one of the must try David Beckham's haircuts.