In this article, we are discussing best 20 quick box braids hairstyles. Braided hair is an easy and excellent way to grow your hair faster. Black thick and long hair are versatile in nature, it offers you different hairstyles and protects your natural hair. So this summer try these cool and low maintenance box braid hairstyles given in this article.
Top Box Braids Hairstyles
1.) Red Ombre Box Braids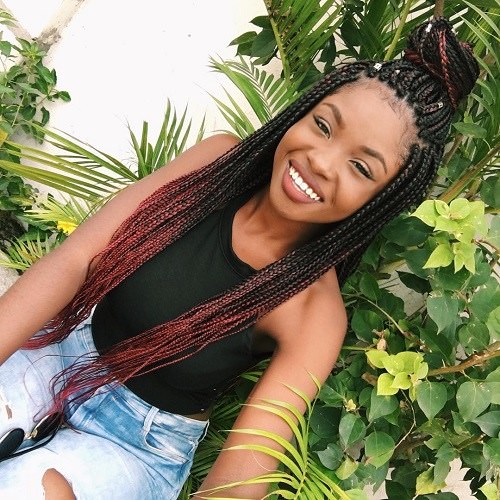 You can incorporate braids in any hairstyle. Check out this stunning hairstyle with dashing Ombre hair color.
2.) Regal Braids
Box Braids are beyond your thoughts. You can create endless styles with this one. Try this one of the gorgeous with bid strands and a royal vibe looks stunning to try this season.
3.) Silver Smoke Box Braids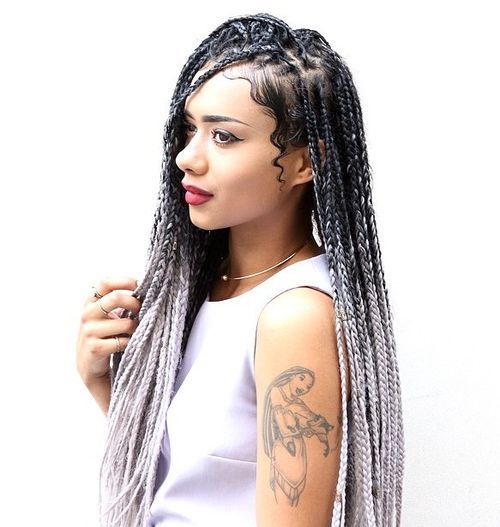 Silver and white is a dramatic hairstyle incorporated with box braids. You can also try this different and gothic hairstyle with hot red lipstick and smoky eyes.
4.) Pig Tail Bun Style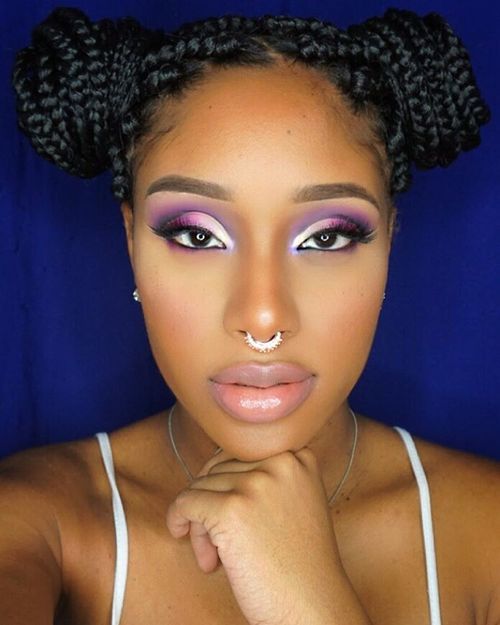 Pigtail hairstyle is a 90's hairstyle. This is one of the classic and elegant box braids look amazing with a tank top and jeans.
5.) Elegant Bun Style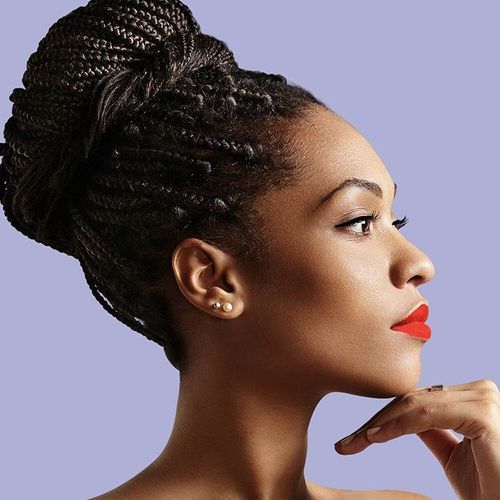 There are so many reasons to love box braids. One of the reasons is its versatility. Try this sock bun twisted into an elegant bun to rock a formal look.
6.) Bun Style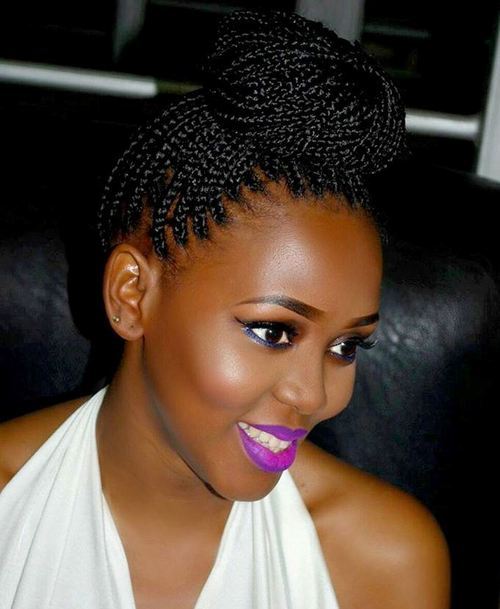 Try this superb box braids hairstyle. This hairstyle needs less maintenance and no chance of damage to your hair. So try this cool looking black women hairstyle for this season.
7.) Side Part Braids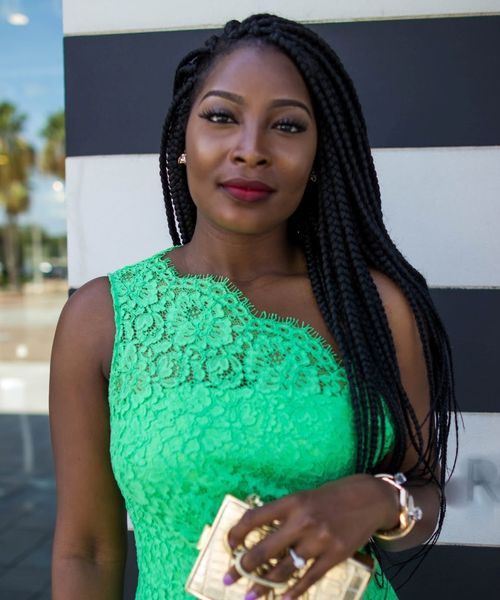 Long box braids look smooth and sexy with less maintenance. Try this simple yet so classy hairstyle for a perfect party look.
8.) Beautiful Thick Box Braids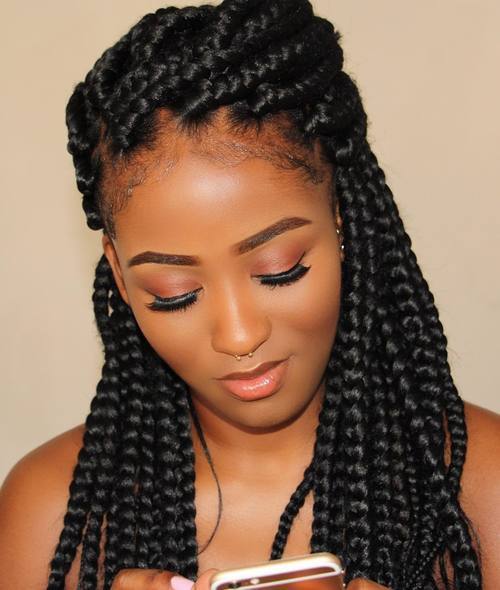 This is one of the expressive and hot black women hairstyle. Try this jumbo and beautiful thick box braids this season. Don't braid it too tight that will lead to weight and breakage of the hair.
9.) Spunky Hairstyle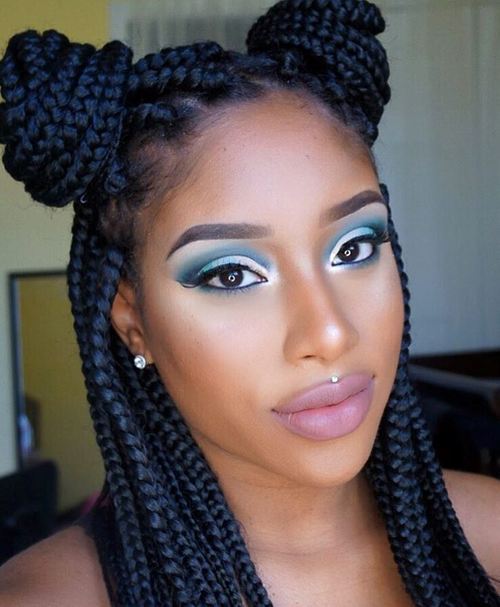 Try this one of the punk hairstyles with box braids. You will fall in love with this unique hairstyle that makes every head turn to you. Go for this diva looking hairstyle this season.
10.) Pink Ombre Braids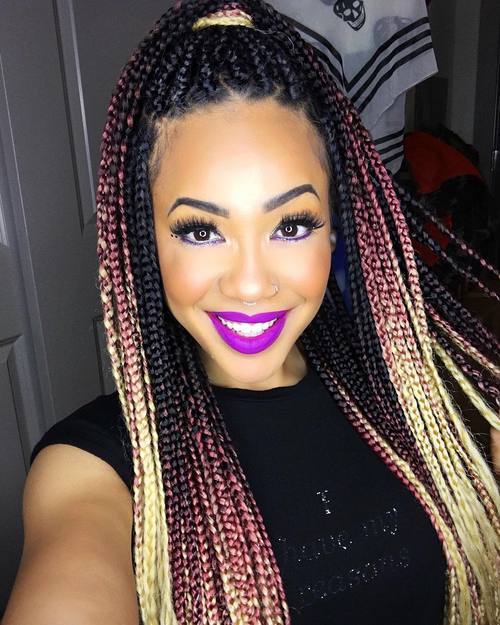 Small box braids are never out of fashion. Just try this playful and thinner strand that looks more interesting with pink and blonde hair color.
11.) Long and Luscious Braids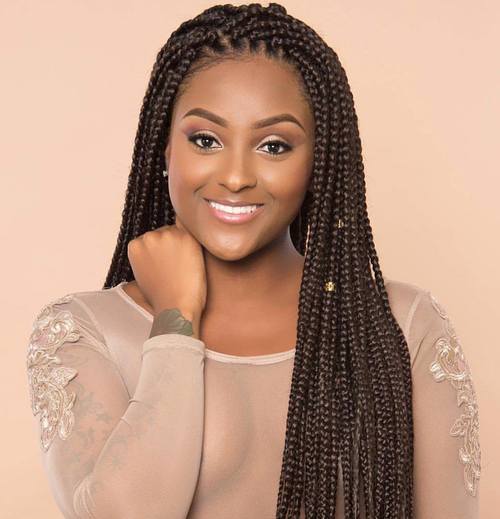 Try this great and funky box braids. You can go with this hairstyle anywhere being in a party to sleeping, this hairstyle will make you feel do anything at ease. For a funkier look add gold beads.
12.) Unique Sculptural Style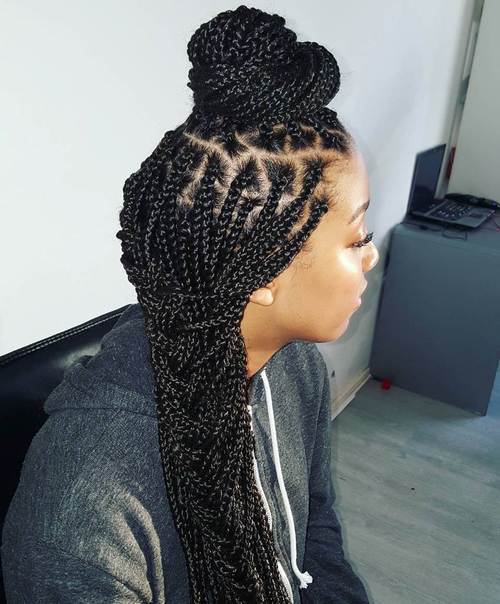 Braiding in style is also an art. Not everyone can manage to have long and styled hair. If you have long and beautiful hair, then why to limit yourself? Try something new and creative every time like this. Try making thin big bun and side braid to rock your day.
13.) Golden Blonde Box Braid
This is another gorgeous and iconic hairstyle to try this summer. The lowlights and highlights with golden blonde and light blonde enhance your personality.
14.) Long Tiny Box Braid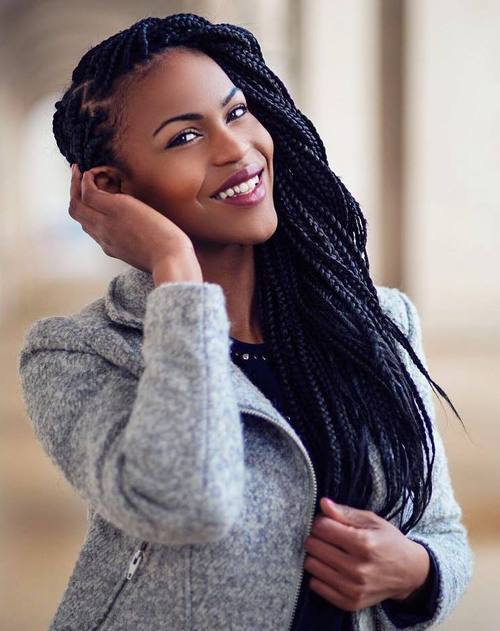 Micro braids also look cute and adorable. If you have long hair then this hairstyle is a must try. It shows off your cheek bone well with gorgeous one side hair.
15.) Layered Bob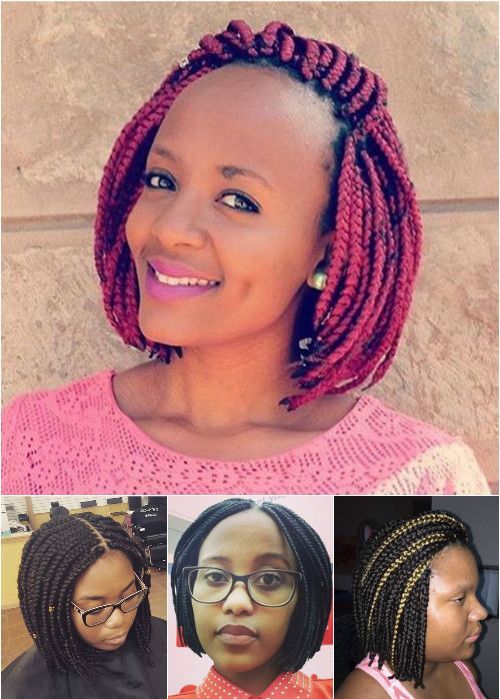 Most of us have seen long and beautiful black women hair but look at this beautiful and short bob box braids hairstyle. You can also carry this hairstyle for the relaxed and classic style.
16.) High Ponytail Style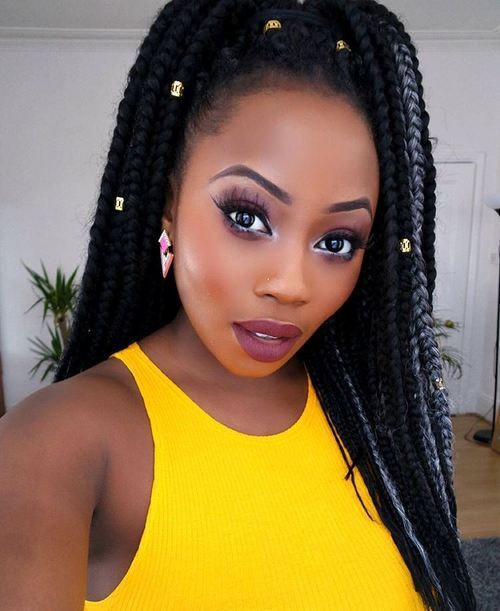 Try this sassy looking hairstyle with box braids incorporated in a ponytail. This is the best and protective hairstyle with silver highlight, to make it more interesting you can add some golden beads that are in trend.
17.) Bundle Up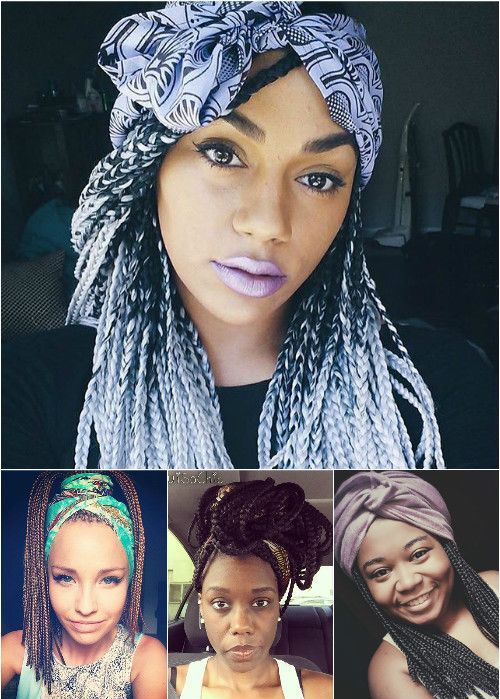 This is one of the trendiest box braids hairstyle with a scarf. The scarf is a good option to create a unique and different look. Try wearing a scarf like a turban for a chic look. This also works as a headband that looks stunning with different prints.
18.) Exquisite Box Braid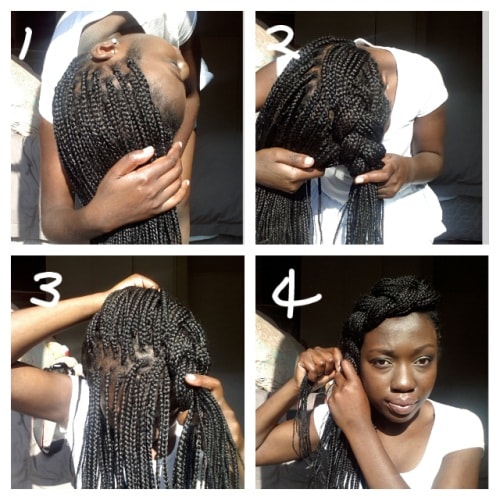 You can also try this simple and gorgeous hairstyle. Just braid your small braids from one side along with the hairline at the front making a front crown.
19.) Twisted Side Down do
It is simple and yet so classy hairstyle for black women. Try this twisted and well-organized hair for an interesting look.
20.) Perfect Box Braid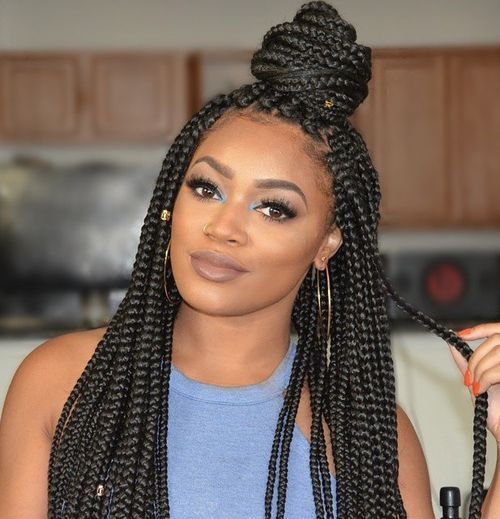 Try another classy and vintage hairstyle with perfectly smooth braids. Try something different like the high bun and loose braids to stand out of the crowd.