Girls who are going to stand by your close once the big day should look great. The bridesmaid week is all about boho styling, dresses shopping and not to forget the hairstyles. Do not get confused with the hairdo's to help you out we will list some simple to complicated unique bridesmaid hairstyles for you to choose for the special appearance. In this article, we will discuss hairstyles for the bridesmaid.

20 Unique Bridesmaid Hairstyles
1.) Through the Loop Hairstyles
Starting with the easiest once we can list this style as the easiest one. It is the easiest style but is counted as one of the most elegant and pretty. All you have to do is tie a low ponytail and loop the ponytail through the center of the place you have tied the pony.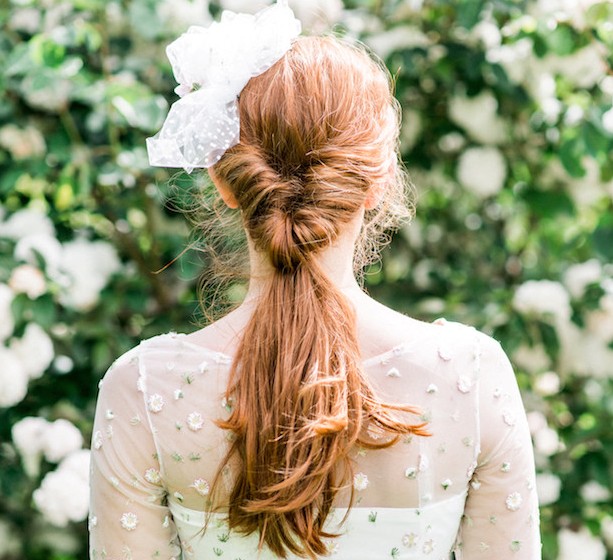 2.) Loose and Silky Bridesmaid Hairstyles 
Sometimes you can just leave your hair loose and look flawless and relaxed. Loose hairstyle not only makes your style look classy but also prevents hair damage. So, you can just let them free and beautify your hairdo by adding some flowers.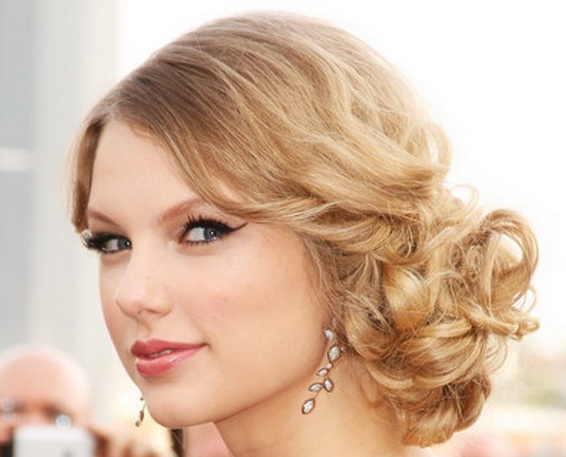 3.) Ribbons for Bridesmaid Hairstyle
You can also use ribbons for the hairstyle. just enhance the look by adding a ribbon of soft colour. You can just wrap your loose hairdo with a ribbon or just braid a part of your hair to make a stylish band.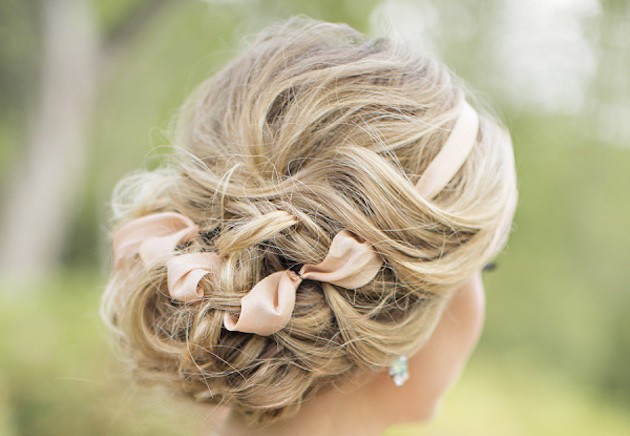 4.) Highlighted Natural Hair for Bridesmaid
If you have an Afro-American feature and have curly hair. Then the best thing you can do is just leave them natural. You can adopt a shade of brown and use a single bloom flower to highlight the hairstyle.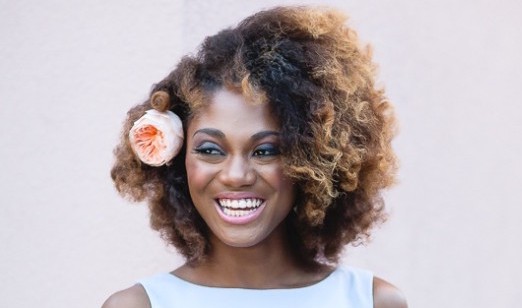 4.) Beachy Wave Brides Hairstyles
If you want some wavy hairstyle for the special event you can go for the beachy wavy hairdo with some vibrant flowers. This has been a great trend for destination marriages held in the sea sides.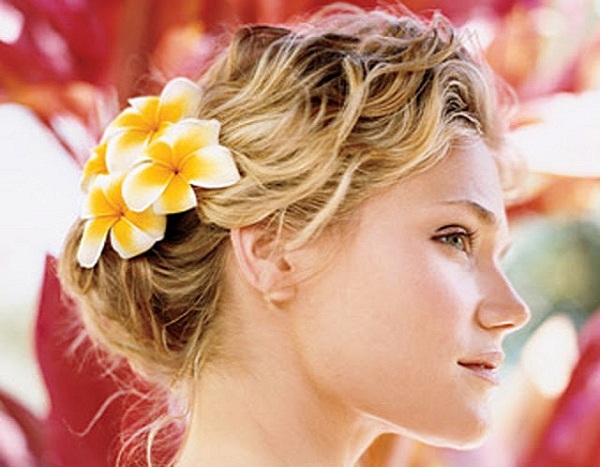 5.) Chignon Brides Hairstyles
It is the most charming hairstyles. The hairstyle is the perfect mix of elegance and modern style.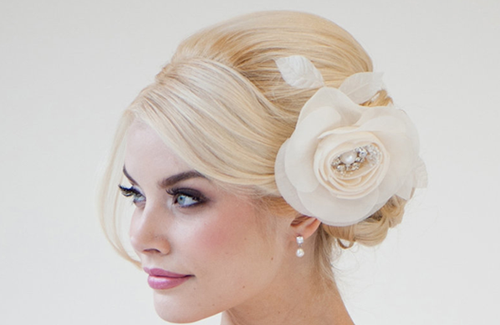 6.) Half Up and Half Down Bridesmaid Hairstyles
If you have thick and long hair this hairstyle is simply impressive. It looks great with lush smooth and touchable curls.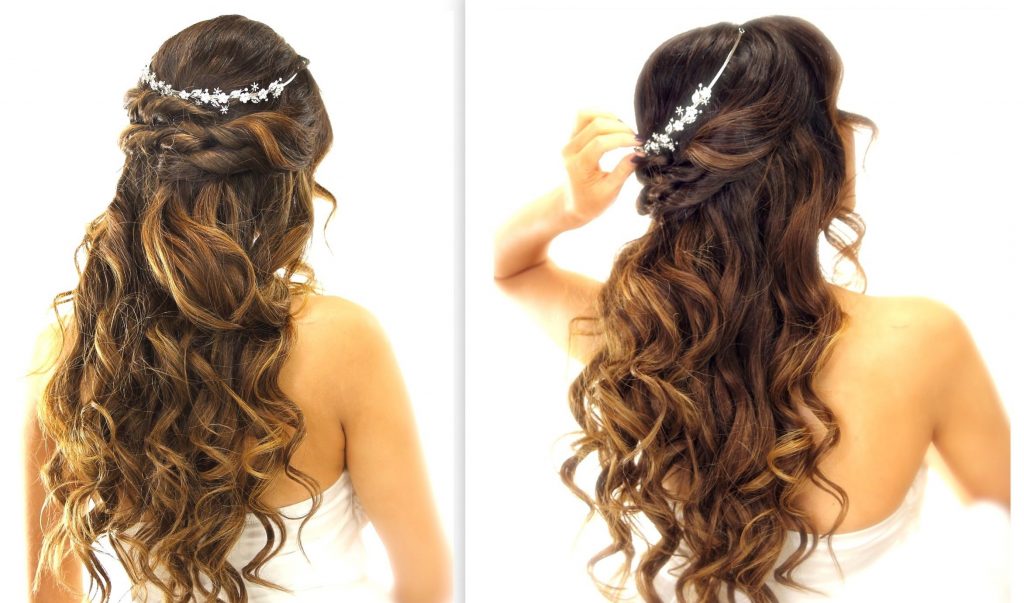 7.) Floral Bridesmaid Hairstyles
Flowers is perfect for weddings. You can just use them for your hairstyles and get the gracious hairdo. Just add a pretty headpiece or a single bloom flower.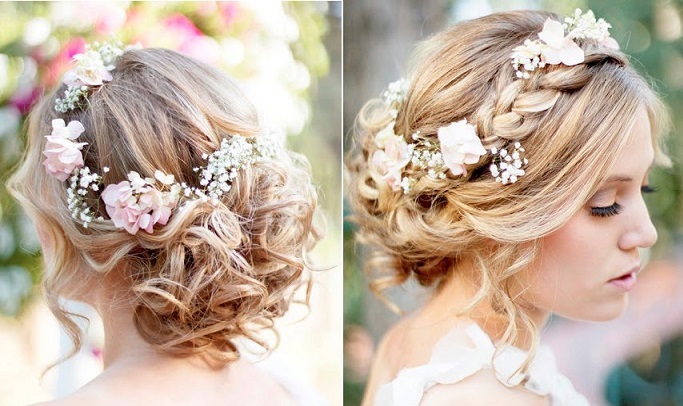 8.) Side Swept Bridesmaid Hairstyles
You can simple side swept your hair to get ready for the special event. Get some beautiful curls, if you want to add things up you can add some accessories too.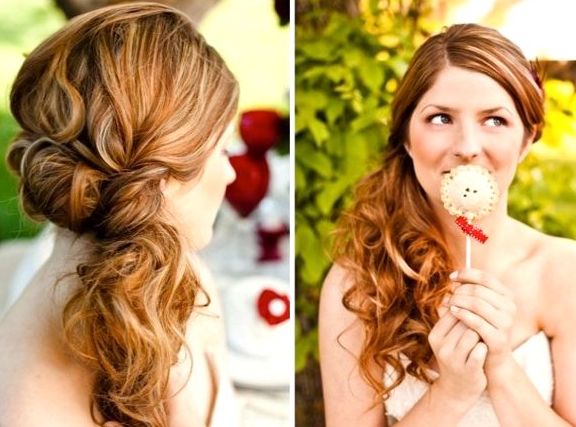 9.) Messy Bun for Bridesmaid Hairstyles
Messy buns are so much in fashion. they look elegant and effortless. They look if perfectly paired with your face makeup and look.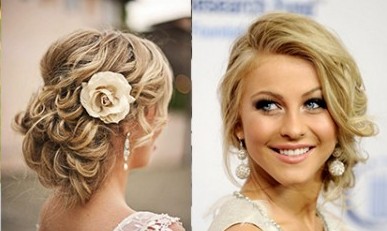 10.) Pony Tail Bridesmaid Hairstyles
A loose and messy low ponytail can be the perfect hairstyle for the relaxed ceremony. This hairstyle is easy and one of the classic hairstyles for the  bridesmaid.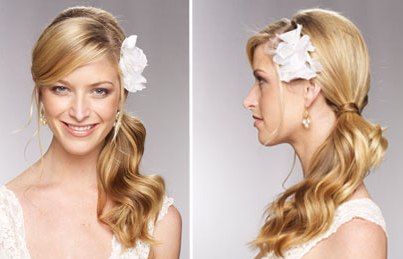 11.) Braided Hairstyles for Bridesmaid
The braided hairstyle looks great for wedding occasion. You can get some fabulous braids to you hair do. It's and ideal hairstyle as they can really steal the show with creative braided hairstyle on long hair.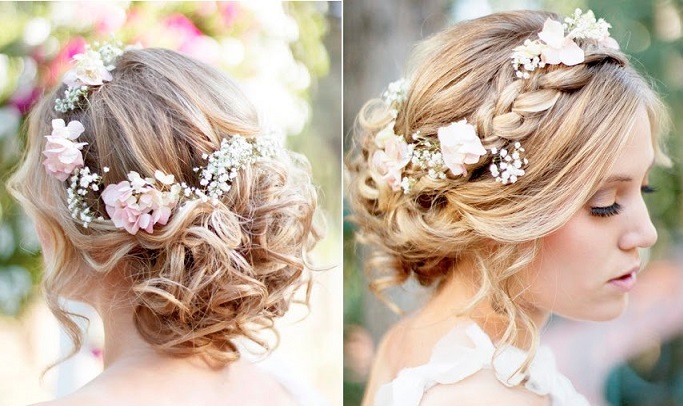 12.) Bohemian Tail Hairstyles for Bridesmaid
No one can regret the bohemian influence on the wedding scenario. There are irresistible hairstyles for brides and bridesmaid.
13.) Waterfall Braids for Bridesmaid
If your hair is up to shoulder length than this hairstyle is the best one for you. You can combine a loose braid with barrel curls and flowers to get the versatile look for the wedding.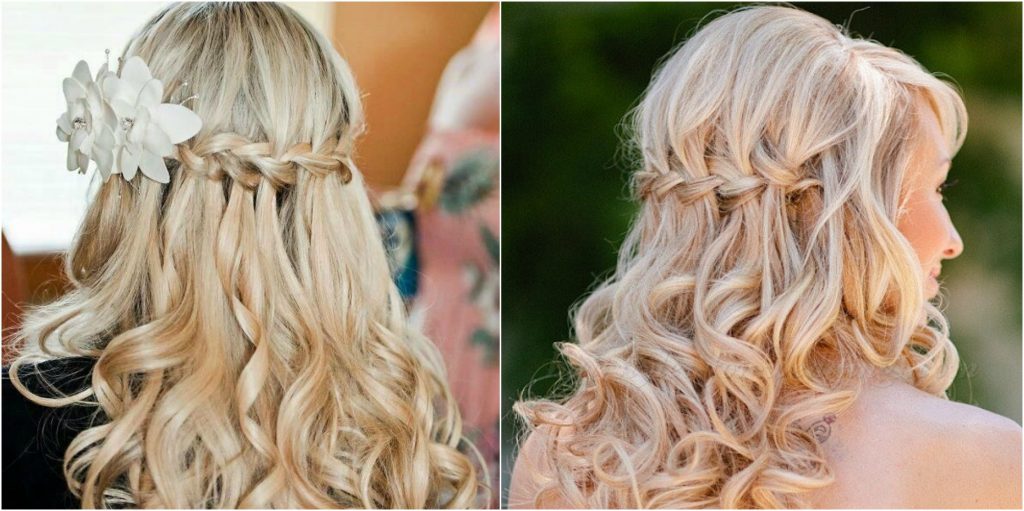 14.) Loose Asymmetric Swoops Hairstyles
Loose hairdo with side swoop is one of the lovely hairstyles for the bridesmaid. Keep it messy and add a wedding hair piece to the look.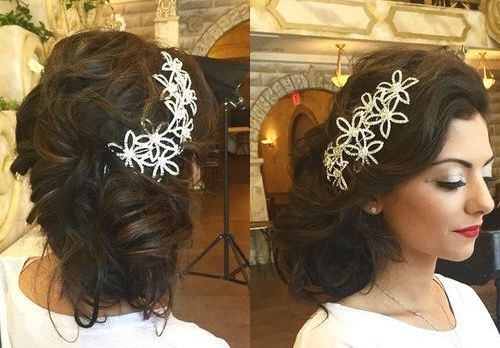 15.) Cascade Curls for Bridesmaid Hairstyles
It looks like the waterfall braided hairstyle but the fact is that it is more sophisticated. The curls at the back are ornamented with a beautiful hairpiece.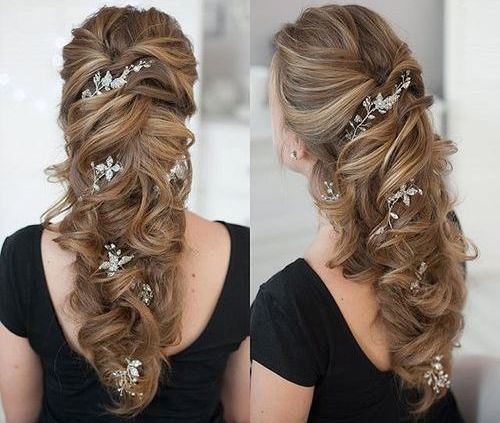 16.) Woven Braided Bun for Bridesmaid
A well open braided bun looks neat and stylish for such events. You can try this hairstyle for  a romantic flair.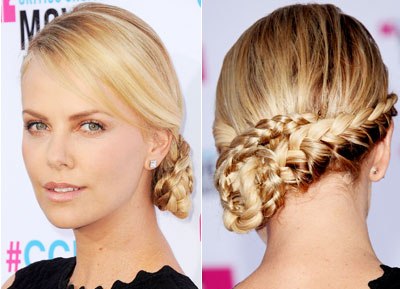 17.) Freestyle Hairdo's for Bridesmaid
Freestyle hairstyles are also popular hairstyles for the bridesmaid. This hairstyle is simple from the front and elaborated with curls at the back.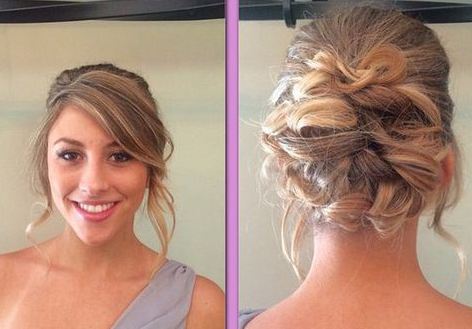 18.) Knotted Ponytail for Bridesmaid Hairstyles
If you don't want a simple ponytail you can go for an elegant low ponytail. It is very helpful if you have untamed hair.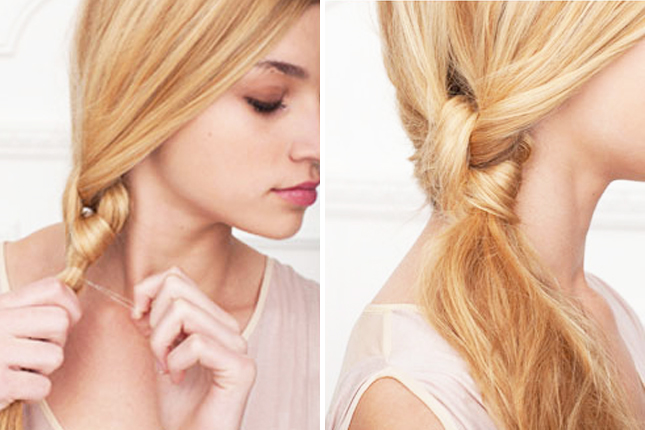 19.) Hairstyles with Bands for Bridesmaid
You can also use beautiful bands and hair pieces. You cam also braid some strands of your hair to make a band out of it.
20.) French Braid Hairstyles for Bridesmaid
French braids are elegant and amazing hairstyle. The hairstyle is perfect for the romantic gathering. You can add some pretty hair accessorize to bring up to bring up the beauty.