French twist updo is one of the celebrated hairstyles. It is a perfect hairdo for the formal and casual outings. This picturesque hairstyle is all that you need to try this season to give you a soothing makeover. Try out one of the 20 sassy French twist updos listed below.
List of Sassy French Twist Updos:
1.) Woven French Twist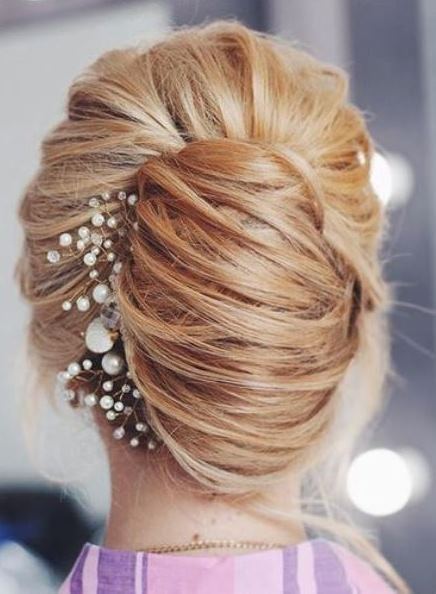 If you are looking for a glamorous hairstyle, this is the perfect hairstyle for you. It has a classy back bun with strands neatly woven through each other. To complete the hair style place a nice hair accessory on the side of the bun.
2.) Twisted Ponytail
This is one of the classy French twist uUpdos for the girls with long hair. Even if you have shoulder-grazing hair, you can give this a try. Simply pull your hair, twists them tightly and pull it into a ponytail.
3.) Braided Twist Updo
This hairstyle explores the two different world of hairstyle that is braids and updo combined all together in one style to give you seamless look.
4.) Twist with a Bouffant
This is a perfect blend of the messy and the formal updo. This is definitely one of the modern French twist updos for all the working ladies and social butterflies.
5.) All Around Twist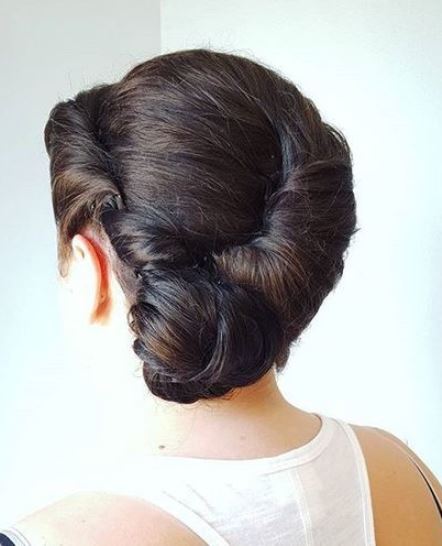 This hairstyle is a sheer piece of the classic beauty. This unique hairstyle is ideal for all the occasions. Be it your formal meeting or friend's wedding this hairstyle will never let you down.
6.) Classic French Twist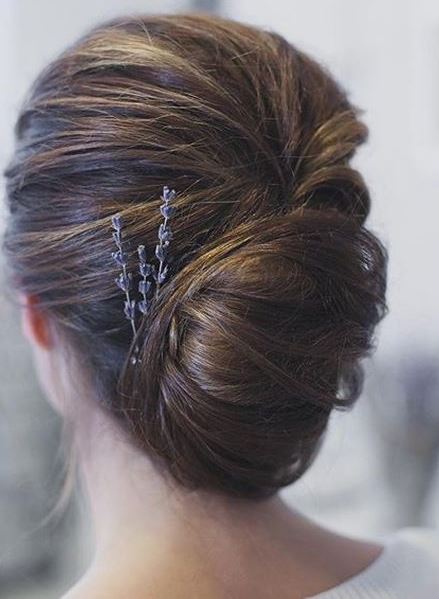 This is one of the simple yet elegant French twist updos. All you have to do is roll your hair and secure them with a bobby pin. The low downdo will definitely earn you many praises. To add more interest to it you can place classy hair accessories or pins on the side.
7.) Twist with Curls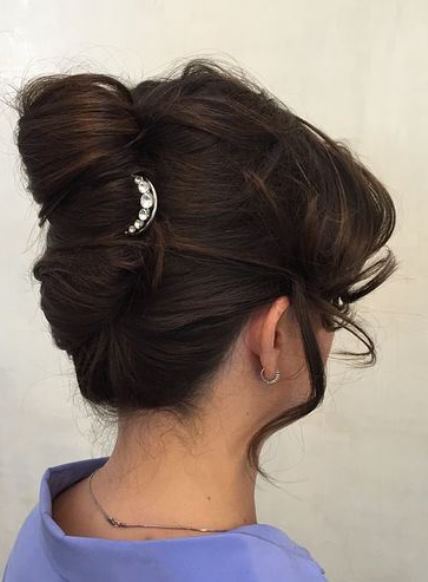 If you have single toned dark hair color then this is the perfect hairstyle solution for you. It will add a spare oomph to your look and you will definitely dazzle all day.
8.) Messy French Twist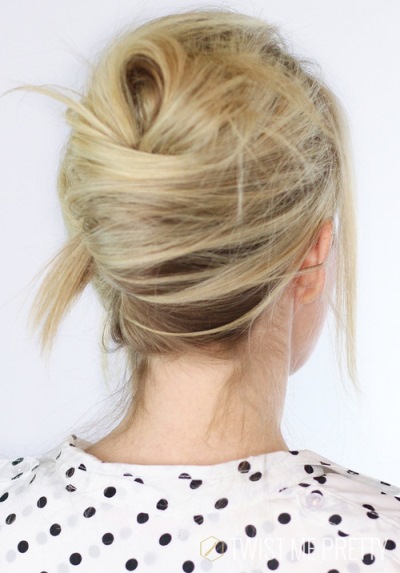 Neat updos are not always what you want. Sometimes it messy hairstyle that works. Plus, it is one of the ideal French twist updos for the girls who are always on the go.
9.) French Twist for Short Hair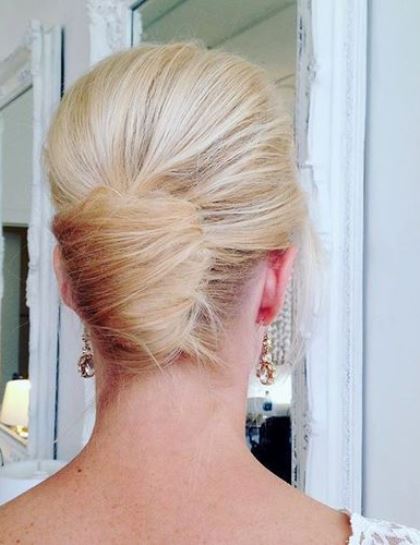 This hairstyle is bliss for the girls with short hair. All you need to have is a stock of the baby pins to hold the updo for a long time.
10.) Slick Peek-a-Boo Twist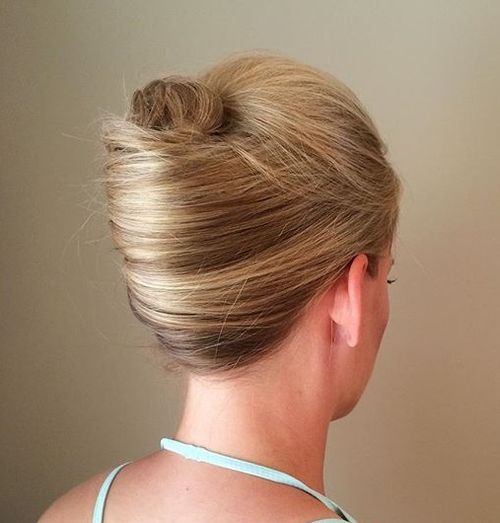 This hairstyle is all about the sassy hair color and the French twist. With a slight bump on the top and glossy finish, this is a perfect hairstyle for the formal and casual outings.
11.) French Braided Updo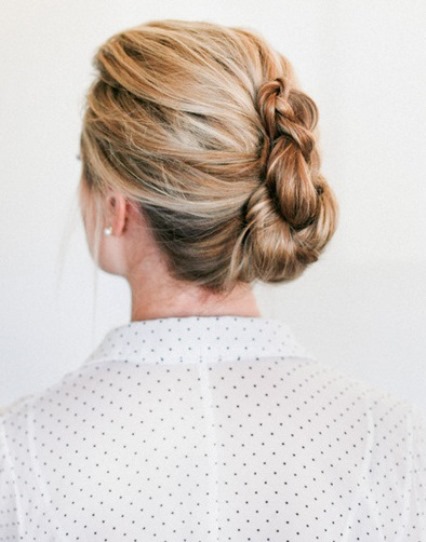 This updo might look complicated but trust us in no time you can create this stunning updo. Just French braid and pull the braid into the bun and pin it. This is definitely one of the gorgeous French twist updos to try.
12.) Triple Bun Updo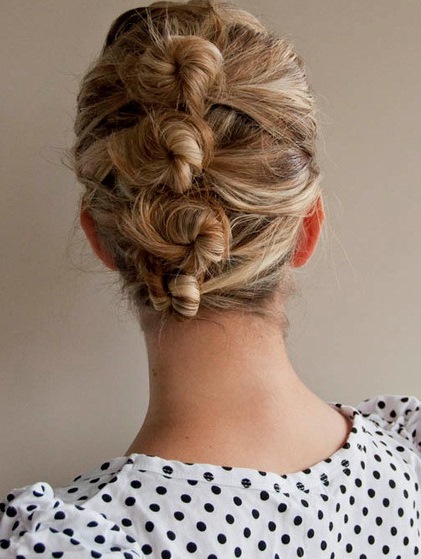 This is one of the funky French twist updos for the young girls. Either you have to attend a friends birthday party or have to go for shopping this hairdo is best for all the times.
13.) French Twist Updo with Bouffant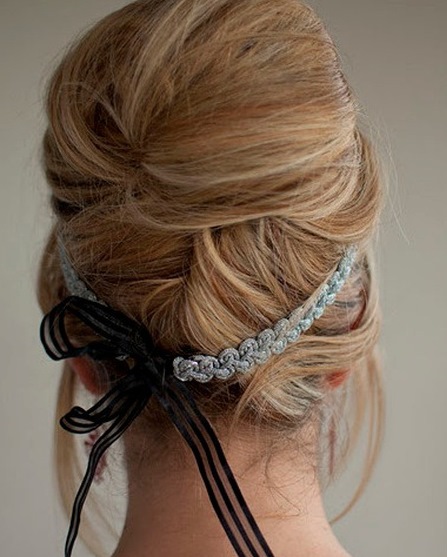 The big bouffant is a highlight in this hairstyle. This will spice up your look. To take this hairstyle interesting add a headband. Do not make it over the top.
14.) Tousled French Twist Updo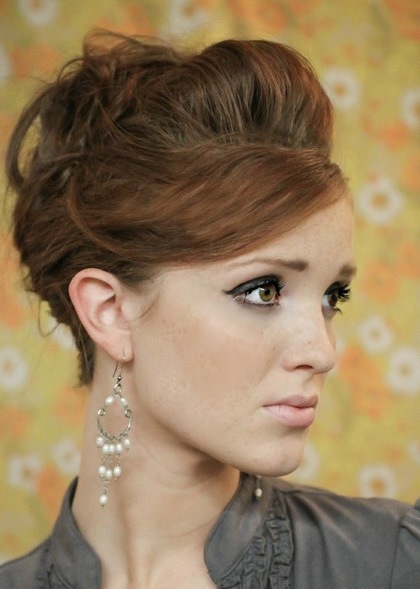 Sometimes you are in no mood to style your hair but still want to look classy, this is an apt hairstyle for such times. Just roll your hair, twists them and secure it with bobby pins. A small bouffant will add interest to it.
15.) Casual French Twist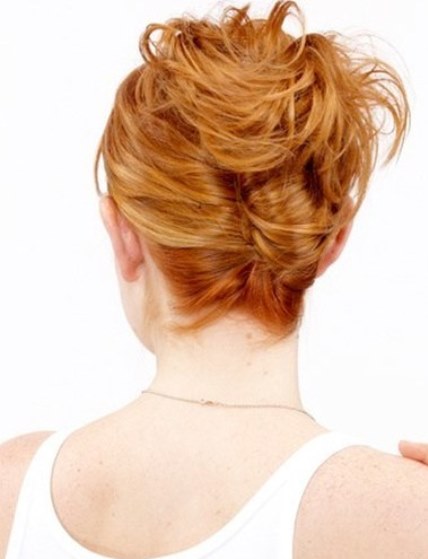 If you have no idea what the French twist updo is all about then this is the correct hairstyle to start with. Begin your hairstyle trial with this easy French twist updo. This is one of the perfect French twist updo for the beginners.
16.) Summer French Updo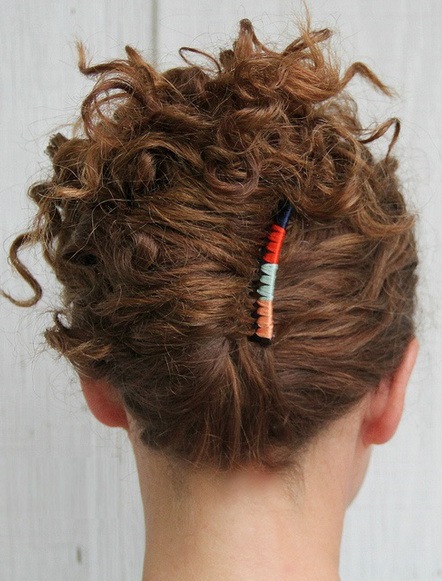 If you have natural curls then this is a nice option for you. Roll your hair and pull them on the top and secure it with a classy side pin. It is definitely a retreat for the summers.
17.) Formal French Twist Updo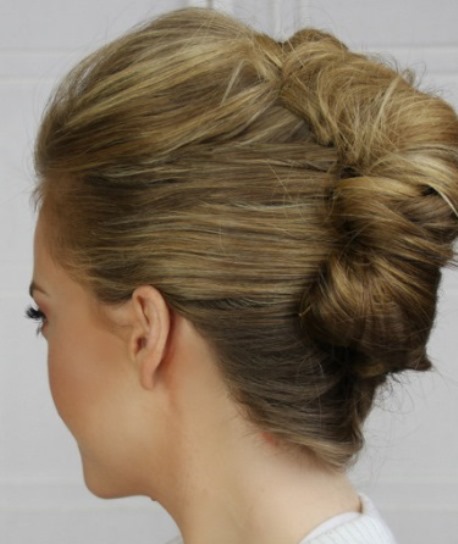 Do you work in the conservative place? This is the ideal hairdo for you. This neat hairstyle will earn you many eyeballs and compliments from your coworker and boss as well.
18.) Undone French Twist Updo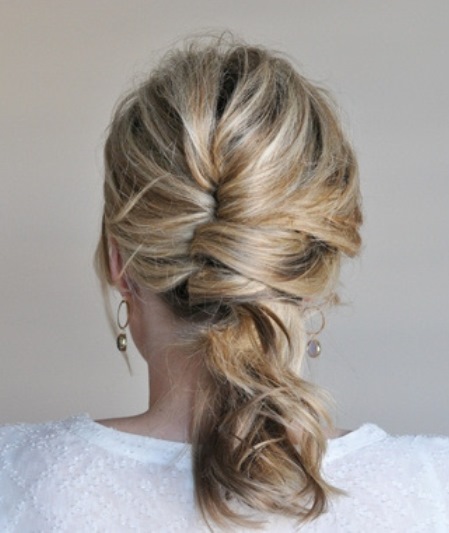 The undone hairstyle is quite in trend. They give a nice look and are apt for all kind of the casual events and get together.
19.) French Twist Updo's with Side Curl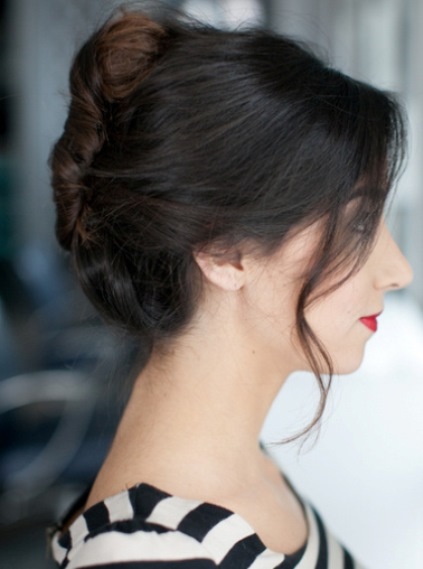 This is one of the simplest French twist updos. The strands flowing on the sides will accentuate your facial features and will draw attention towards your face.
20.) French Twist Ponytail
This is a nice blend of a ponytail and the French Updo. This classic pony hairstyle is perfect for all occasions and the events.