A homecoming is a reunion of the former students of a school, college, and university. So, the homecoming hairstyle should be decent and catchy enough to hold someone's fancy. From curls, braids, buns and chignons there are plenty of hairdos to choose for this special day. Here we have listed some nice ideas for the homecoming updos.
List of Classy Homecoming Updos:
1.) Formal Hairdo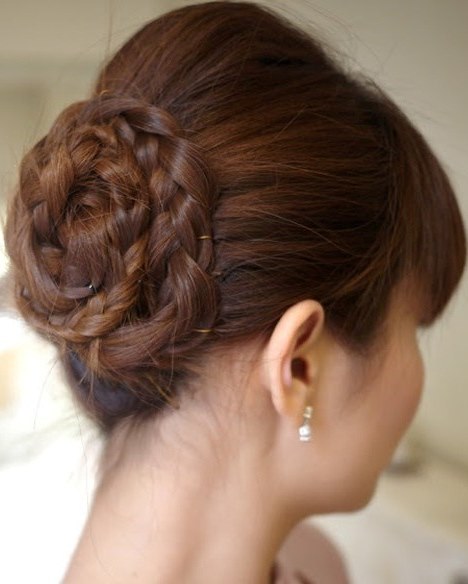 This is certainly one of the classy homecoming updos. This hairstyle is a perfect match for an autumn season and long hair. Tease your hair to add the volume before braiding.
2.) Hairband Tuck Updo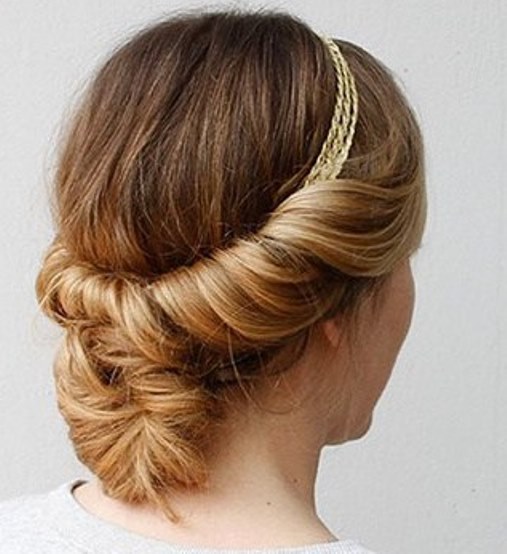 For this trendy hairdo look for a classy headband. Here, the hair is twisted and tucked into the elastic band. It is a perfect hairdo for a formal occasion.
3.) Fishtail Hairdo
This is a nice variation of the fishtail braid. This low bun looks mesmerizing and elegant. It is a perfect choice for the formal and casual occasion as well.
4.) Knot Braided Updo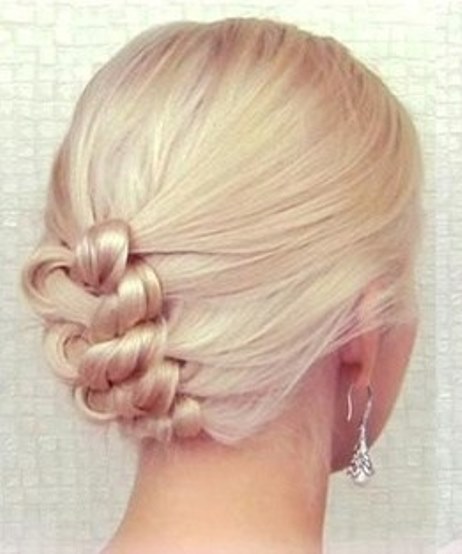 This is an ideal updo for shorter and fine hair. This hairdo is favorite among the high school girls. This neatly woven hairdo will definitely earn you loads of compliments.
5.) Pin and Twisted Updo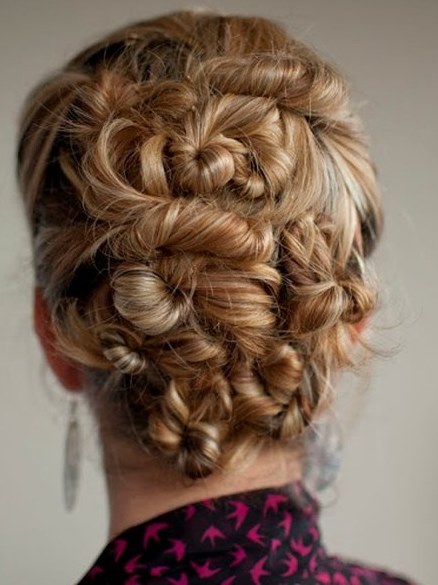 Like the name, like the hairstyle. This is certainly one of the classy homecoming updos. It features the number of twisting and pinning. It is the best way to explore your creativity.
6.) Ballerina Updo
This hairdo is a nice example of the beautiful ballerinas. This sweet and cute bun is a perfect match for the short and fine hair. For a classy finish use a satin bow. It will add elegance and femininity to the entire look.
7.) Twisted Sister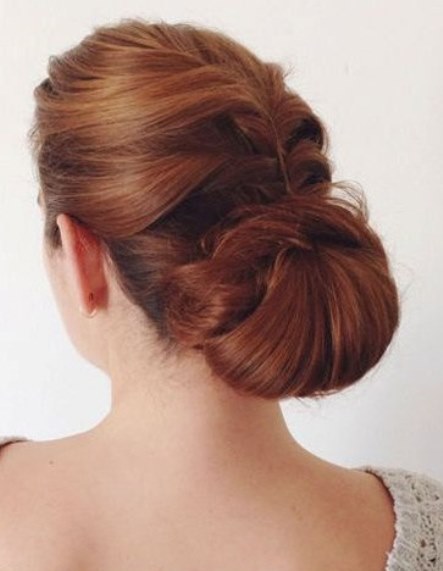 The twisted sister is one of the awesome homecoming updos, in fact, it is classy than the fishtail braid and other trendy updos as well. The glamorous hairstyle is easy to wear as well.
8.) Twisted Low Ponytail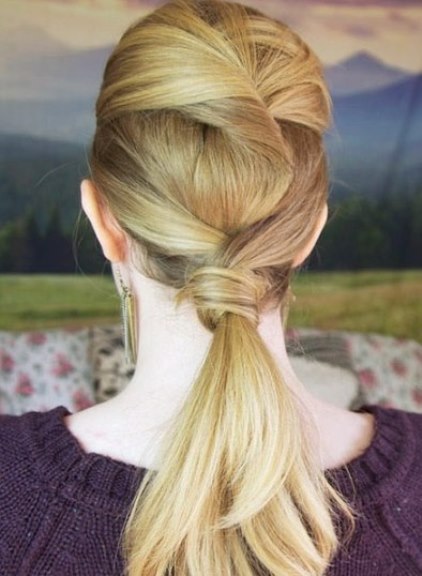 When it comes to a simple yet classy updo  then why not to choose a ponytail that will surely grab many eyeballs. This is a perfect hairstyle for all sorts of events and occasions.
9.) Messy Homecoming Updo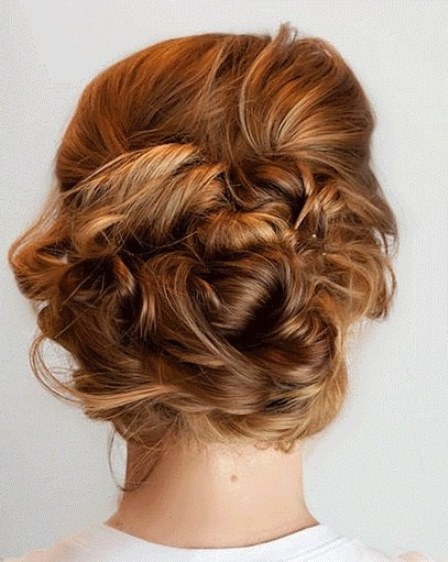 This hairstyle features sections and rolling parts of the hair and lastly pinning them neatly. This hairdo will go well with long hair and straight hair.
10.) The Braid Hawk Homecoming Updo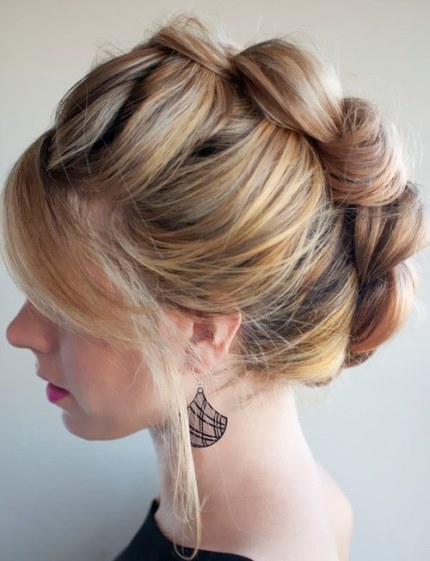 This homecoming updo is quite different from the traditional homecoming updos. The braid hawk looks appealing. The highlights and lowlights will work as an icing on the cake.
11.) Voluminous Knot Updo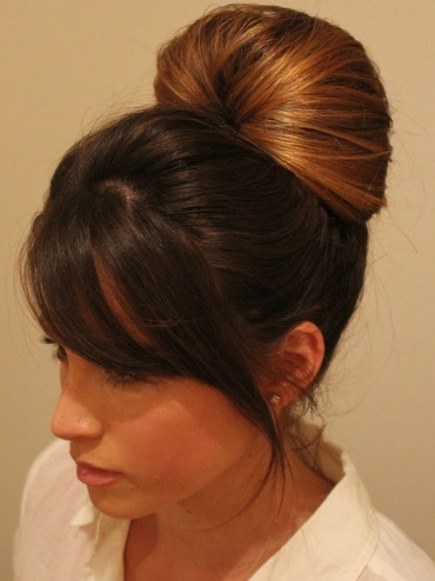 It is one of the must have homecoming updos for long and thick hair.  This is the perfect hairstyle for the special and formal occasions. It will look best on the two-toned hair.
12.) Decorous Braided Updo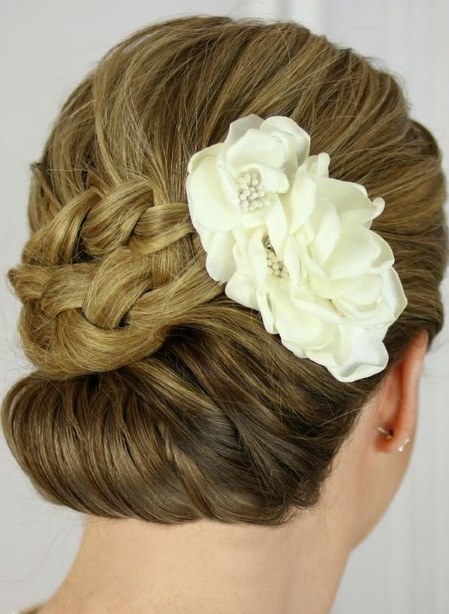 Whether you are a bride to be or bridesmaid, this is an apt wedding hairstyle for you. This intricate hairdo will earn you many compliments. Embellish it with a satin flower for a win-win look.
13.) Polished Homecoming Updo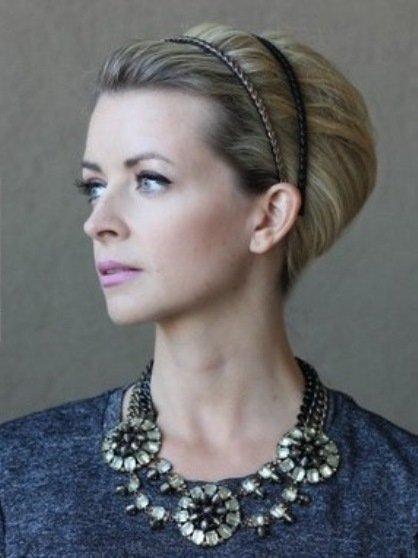 This is a perfect homecoming updo for a prom or graduation day. This sober and classy hairstyle will definitely earn you many praises.
14.) Pony Updo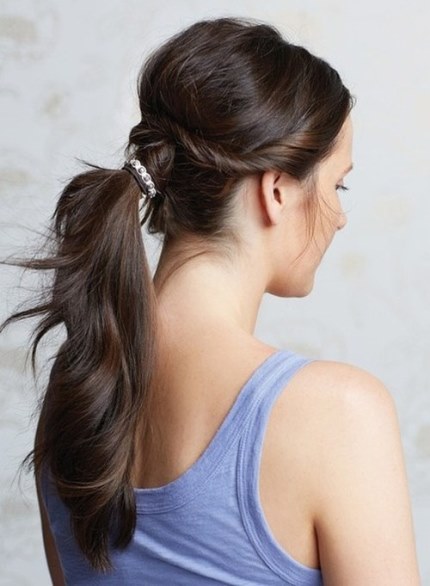 This is one of the easy and classy homecoming updos. Either you are a college goer or fitness freak this is apt hairstyle for all the times. Twisted ponytail will certainly score you high on the fashion scene also.
15.) Braided Side Bun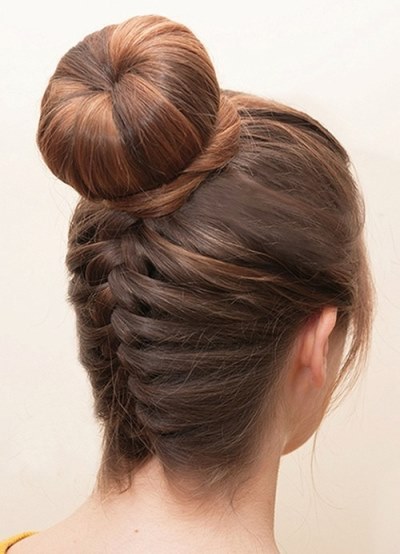 This is one of the sweet homecoming updos for a special or casual day. The breaded side bun is styled nicely. This will definitely remind you of your school days.