Maggie Smith, Julie Andrews, Judi Dench and Helen Mirren are to name a few actress from 70's and 80's who were known for their charismatic personality, great acting skills, and classy hairstyles. From bob haircut, pompadour to chignons and voluminous buns they have donned all types of hairstyles that are today known as vintage hairstyles. Below we have listed 15 Jaw dropping hairstyles from 70's and 80's that have won many hearts and surely need a comeback with a modern flair.
List of Jaw Dropping Hairstyles from 70's and 80's:
1.) Vintage Hairdo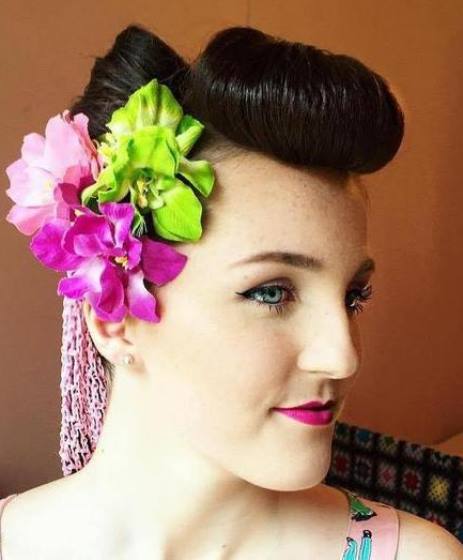 A vintage hairdo is one of the classy hairstyles from 70's and 80's. This hairstyle definitely needs a comeback. It was quite popular back then and with the modern touch, the young ladies can wear it without any ado.
2.) Colorful Hairstyle with a Flower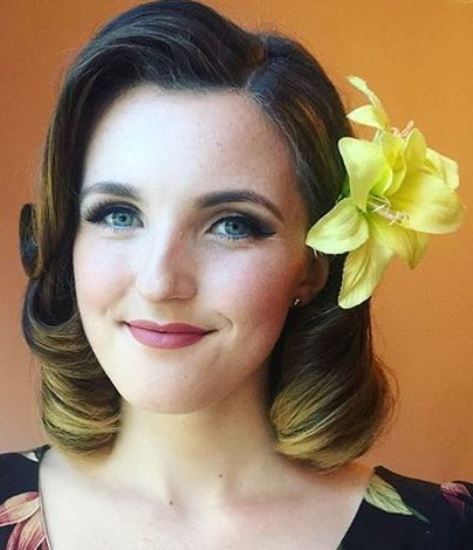 If you are looking for a classic and modern blend of hairstyle, this is the perfect option for you. The vintage hairstyle with a hue of vibrant color looks classy and stylish. And, do not forget to place a flower to make it authentic.
3.) 80's Curls with Bright Shades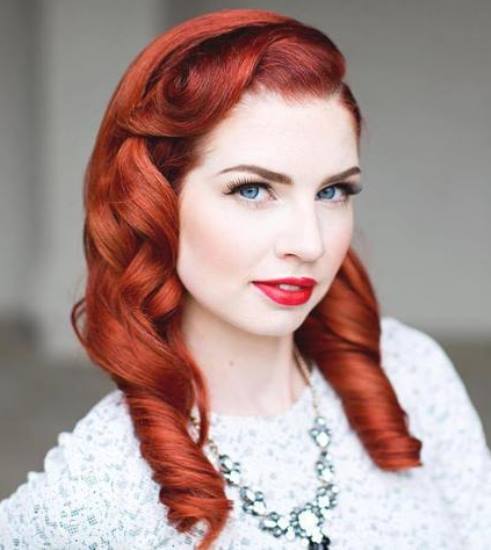 Pair this classic in-curls with the bright shade of the hair color for a dazzling look. Whether you are a bride, bridesmaid or have to attend a special function, this is the perfect hairstyle for you. The bold hair dye will definitely score you high on the fashion scene.
4.) Romantic Curly Hairstyle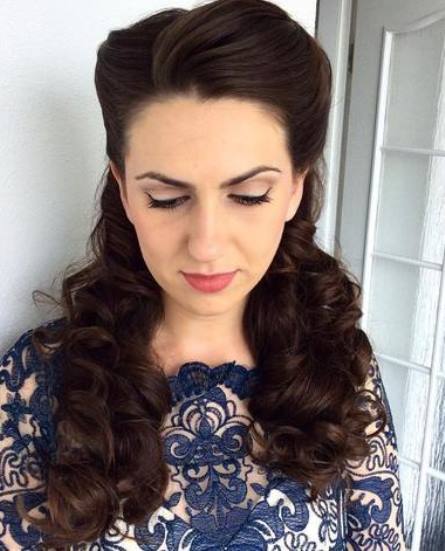 Curly hairstyles can never go out of the fashion. For this classic look part your hair with the sweep and secure it half with the bobby pins. Be it rolled, spiraled, light or dark, curly hair is an ideal choice for every occasion.
5.) Blunt Haircut with Bangs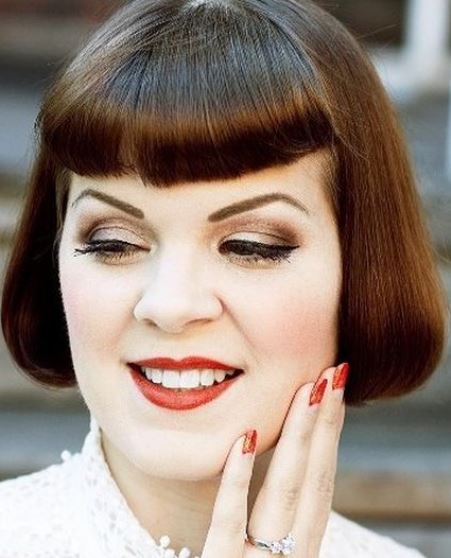 This sleek and straight blunt have been donned by many veteran actresses. This short haircut has ruled in the 70' and 80's with cropped bangs flying on the forehead. It is simply mesmerizing!
6.) Marilyn Curls
This hairstyle is definitely inspired from the popular veteran diva Marilyn Monroe. Go for platinum locks for looks like her. Sweep the hair to the side and curl them slightly for a vintage look.
7.) Pin-Up Hairstyle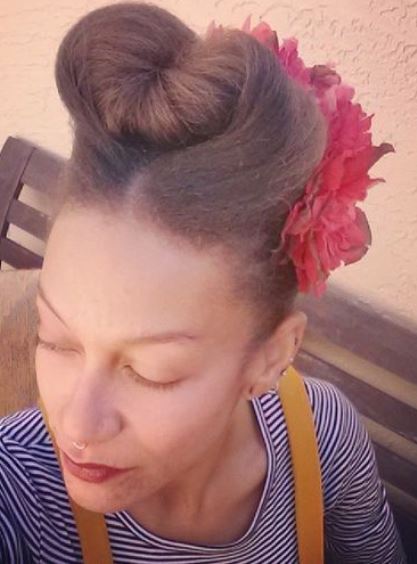 The list of vintage hairstyles in incomplete without the addition of pin up hairstyles. This is surely one of the mesmerizing hairstyles from 70's and 80's.
8.) Mesmerizing Victory Roll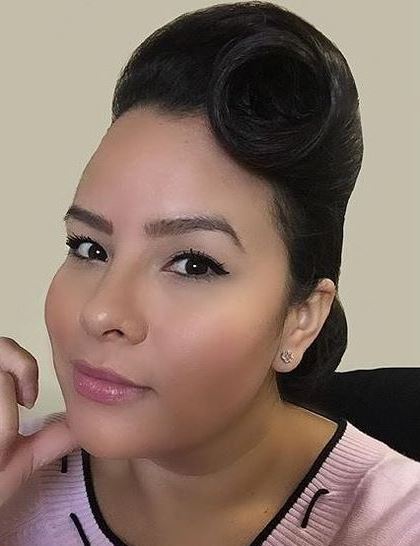 This is one of the super easy hairstyles from 70's and 80's. Here the hair is curled in the corner of the forehead. It is the best hairstyle for thick hair. This retro hairdo will definitely fix many gazes on you. A perfect option for a casual or special occasion!
9.) Voluminous Bouffant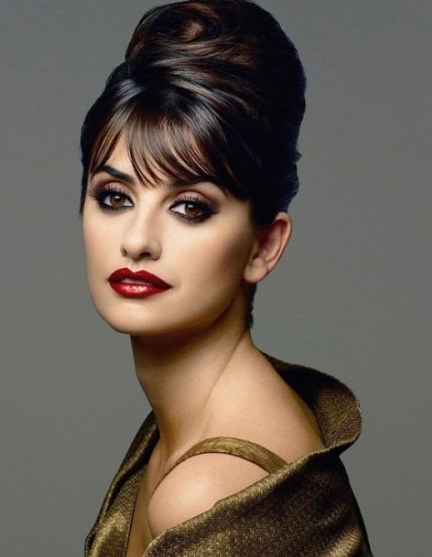 Talking about the hairstyles from 70's and 80's and how can we forget the bouffant. This is one of the prominent hairdos from the classic era. You can give it a modern touch with the chocolate highlights.
10.) Bride Victory Rolls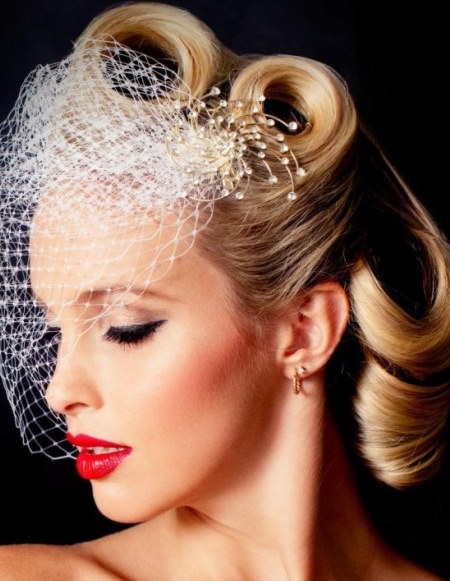 This is one of the perfect hairstyles for your special day. It will go well with the retro theme. This hairdo features two asymmetric rolls and the back locks gracefully swirld and pinned up nicely. Isn't it mesmerizing? Indeed it is.
11.) Braided Hairdo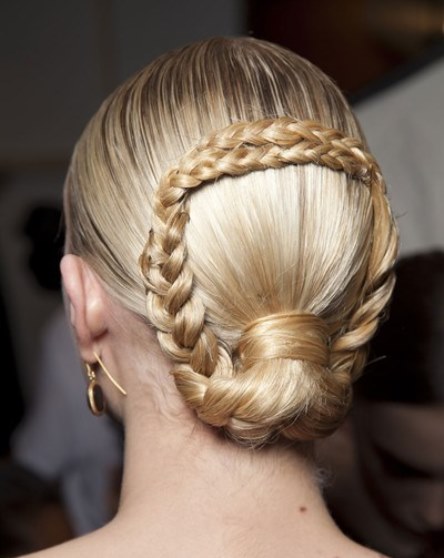 This magnificent hairstyle features a sleek back hair pulled into the ponytail that has been braided and tucked in a fancy way.
12.) Elegant Hairdo for 70's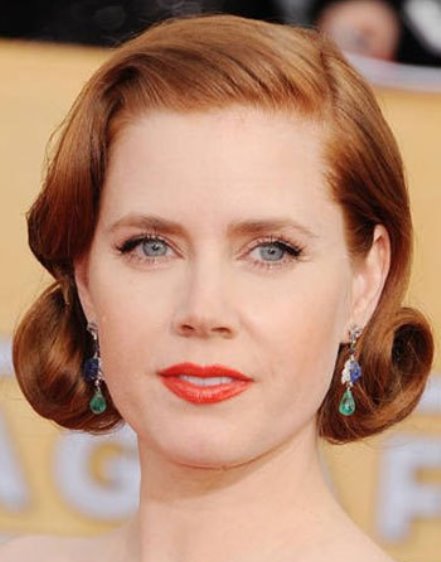 This is a gorgeous hairdo with pinned locks neatly rolled in the down do. It adds a femininity and a touch of glamor to the entire looks. Do give this a try.
13.) Low Bun with Side Ringlets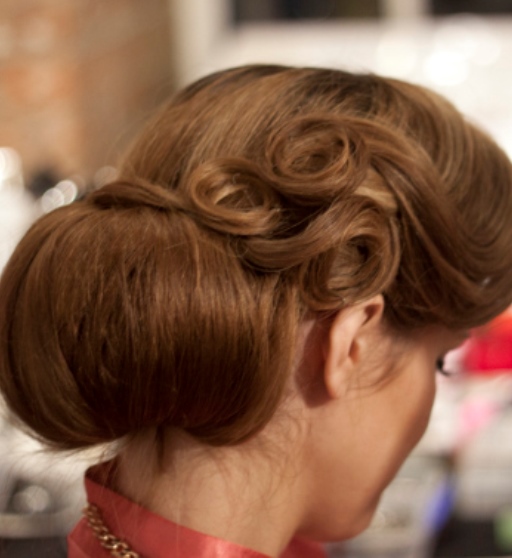 Low bun gives a formal and elegant look. The side ringlets and wave styled bangs have beautifully adorned in this hairstyle. This is definitely one of the gorgeous hairstyles from 70's and 80's.
14.) Solid Finger Waves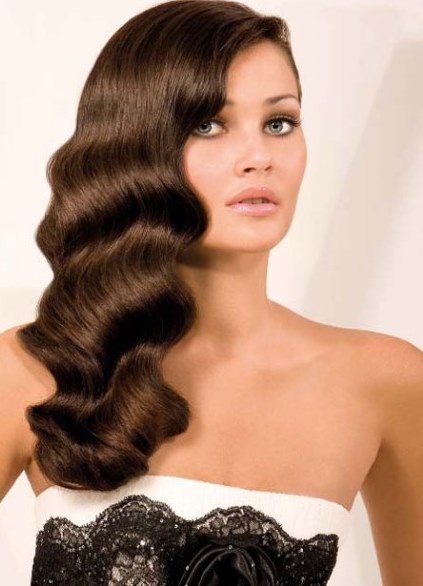 This seamless solid S-shaped wave is the epitome of the vintage era. With a bit of modern, it can be turned  into a glamorous hairstyle, just perfect for all the occasions and events!
15.) Classy Curls with a Headband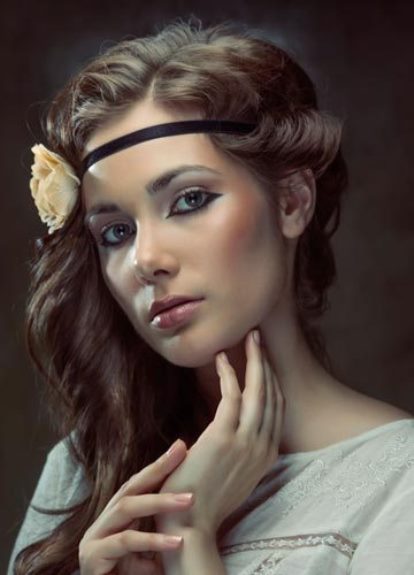 Curly hairdo with headbands on the forehead with a satin flower on one side looks simply mesmerizing. This hairstyle is easy to do and manage all day long as well.